Tom Brady just scored a touchdown with his underwear thirst trap, giving new meaning to the phrase 'taking it to the end zone'.
Estimated reading time: 3 minutes
Recently retired NFL quarterback Tom Brady set the internet ablaze with a shirtless selfie from his bed on February 6th. The selfie showed off his Brady Brand underwear and was posted as part of a challenge he promised to fulfill over the summer. The challenge was set by the Brady Brand, which said in a tweet to the athlete, "Hey @TomBrady, we haven't forgotten about this." The challenge was to recreate underwear photos from a Brady Brand campaign if the post received over 40,000 likes.
Brady posted the selfie with his hand strategically placed over his underwear, cheekily asking his former NFL teammates Julian Edelman and Rob Gronkowski, "Did I do it right?" in the caption.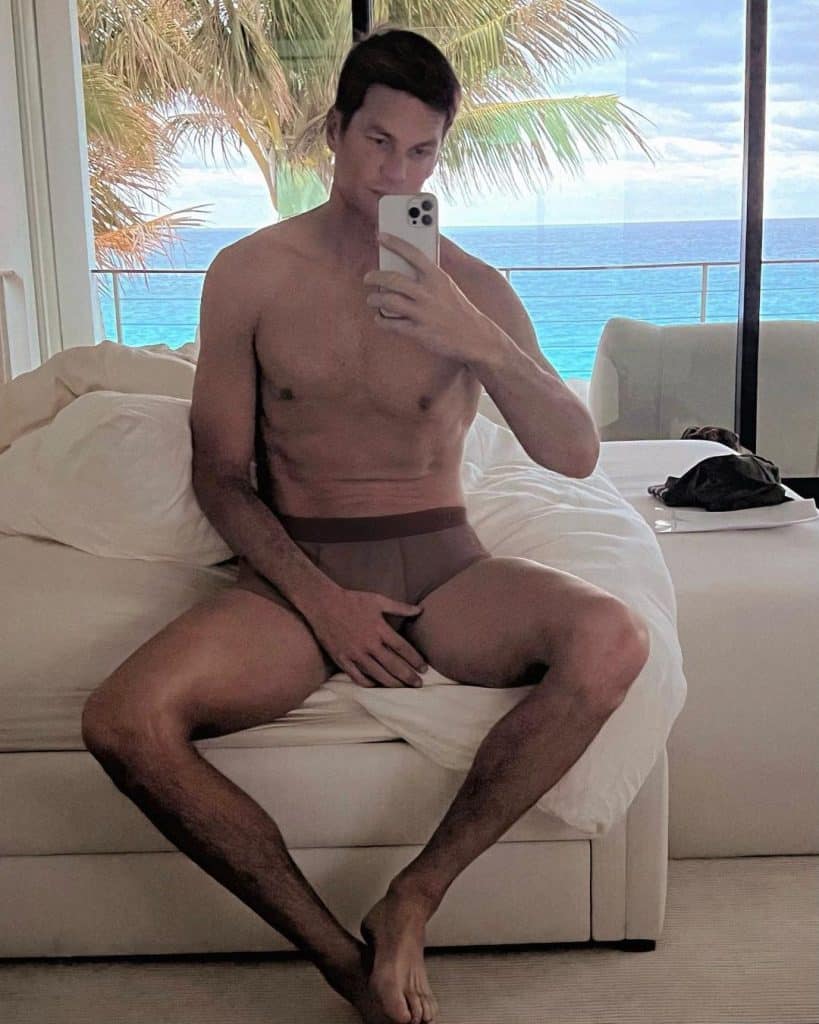 He made headlines with his announcement of his retirement from professional football on February 1st. In a social media post, he said, "I'm retiring for good. I know the process was a pretty big deal last time, so when I woke up this morning, I figured I'd just press record and let you guys know first."
Brady, who played his final season with the Tampa Bay Buccaneers, thanked his family, friends, teammates, and competitors for supporting him throughout his career. He shared memorable photos of his family, including ex-wife Gisele Bündchen and their children.
Following his's announcement, Gisele, who split from Brady in October 2022 after 13 years of marriage, showed her support for his new chapter. The former supermodel commented on his post, saying, "Wishing you only wonderful things in this new chapter of your life."
Brady's future endeavors include modeling for his Brady Brand and acting.
Who Is Tom Brady?
Tom Brady is a former American football quarterback. He played in the National Football League (NFL) for 20 seasons. Brady played primarily for the New England Patriots from 2000 to 2019 and the Tampa Bay Buccaneers in 2020 and 2021. Many consider him one of the greatest quarterbacks of all time. He won numerous awards and accolades, including seven Super Bowl championships and five NFL Most Valuable Player Awards.
What is Brady Brand?
Brady Brand is a technical apparel brand. It was founded by Tom Brady, Jens Grede, and Dao-Yi Chow. The brand aims to create clothing that performs well in all activities. They use two decades of professional sports innovation and engineering to achieve this. The brand's products use natural materials and cutting-edge technology. They are designed to move, breathe, and sweat with the body. The brand's philosophy, Lifeletics, encourages people to be their best in life. They view life as a sport.
More Stories