What time is it? Summertime!
Season three of High School Musical: The Musical: The Series is right around the corner, and the Wildcats are going to camp.
EJ (Matt cornett), Gina (Sofia Wylie), Carlos (Frankie A. Rodriguez), Ashlyn (Julia Lester), and Kourtney (Dara Reneé) are off to Camp Shallow Lake, a sleepaway camp in California, for an unforgettable summer ripe with romance, curfew-less nights, and a taste of the great outdoors. But what will happen to their fun summer when High School Musical alum Corbin Bleu shows up and announces a new show and a Disney+ docu-series? Will the Wildcats still be all in this together?
Gayety sat down with the cast and showrunner to discuss the inclusive series, the Wildcat's futures, new LGBTQ+ stories, and summer romances.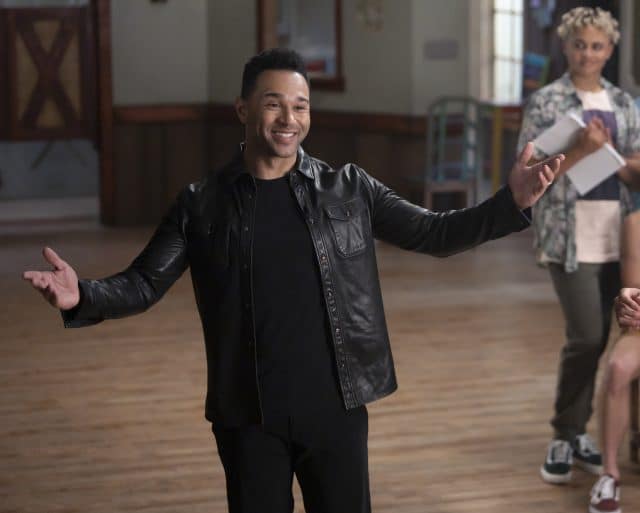 Related | 'What We Do in the Shadows' Star Harvey Guillén Launches BTS Podcast
HSMTMTS Has Wonderful LGBTQ+ Storylines
One of the big surprises of the series is the absence of Seb, played by Joe Serafini. Seb and Carlos (Rodriguez) are one of our favorite couples on TV, and the two actors also date in real life. So how is Carlos surviving camp without his partner?
"Barely," Rodriguez joked. "It's kinda fun to see how he deals with that sort of thing. It had been him and Seb from the very beginning, and so now to see him have to step into his own for a little bit, I think it flips it on its head."
According to HSMTMTS showrunner Tim Federle, Seblos are not the only LGBTQ+ characters getting screen time this season.
"Theres even more queer representation this season that unfurls. I think one of the fundamental experiences, especially of Gen Z and the modern experience growing up, is that identity is broadening, and that's a beautiful thing. And I think our show really tries to tell that story proudly."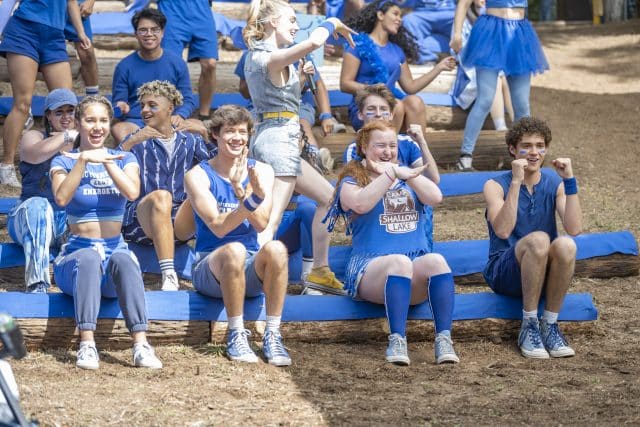 It's All About Summer Romance… Or Is It?
Meanwhile, EJ (Cornett), our resident Camp Shallow Lake expert, is keen on having a summer of romance. He's in a new relationship with Gina and is eager to spend more time with her at one of his favorite places.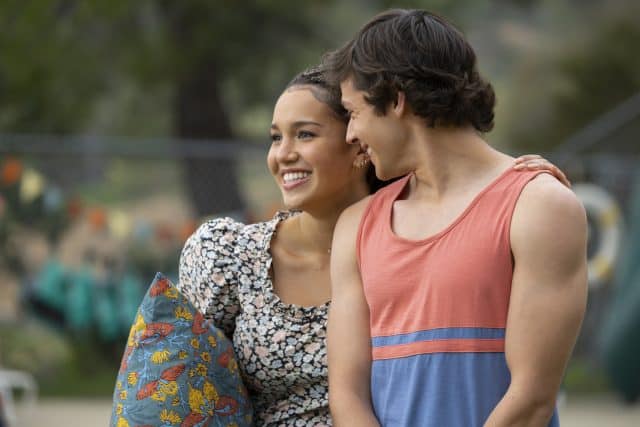 "He's ready to put his all into this relationship and really help it flourish and make it grow…" he told our own Caitlynn McDaniel.
But what is camp without drama?
"There are some challenges that try to pry in between that… it's going to be exciting to see how that plays out."
The series also stars Olivia Rodrigo, Joshua Bassett, and special guests JoJo Siwa and Jesse Tyler Ferguson.