What Are The Best Books On Queer Polyamory? Our Top Picks
Is it possible to have healthy, loving relationships with more than one person at the same time? How do you navigate the stormy waters of jealousy and inadequacy when you open up a relationship? Choosing polyamory and challenging traditional relationship models means you will have to face these difficult questions.  Explore your thoughts on intimacy and fidelity by reading up. These are the best books on queer polyamory that you should check out, whether you're in a polyamorous arrangement or simply want to learn more about it.
Related | What Is The Difference Between Polygamy & Polyamory?
Our Top Non-Fiction Books On Polyamory
Want no-nonsense advice, facts, and sexual education related to polyamory? These are the best books on polyamory for answering your burning questions!
The Ethical Slut talks about how to live with multiple sexual and romantic relationships. Topics include scheduling, negotiating rules, communication, and conflict management. While it focuses primarily on polyamorous arrangements, monogamous folk could also learn a thing or two about maintaining relationships from this book!
Grab the third edition if you can because it has new content about power differences in relationships and uses non-binary gender language. It also has fresh stories about asexuality, insights from poly millennials, and anecdotes about relationships with different sex styles
Funny and provocative, Sex At Dawn is a thoughtful discussion on human mating systems, evolution, and sexual behavior. The authors argue that, during man's hunter-gatherer days, multiple partners were widely accepted and even strengthened the bond in a group.
The book poses questions about the gradual adaptation of monogamy and claims that its advent had much to do with the concept of private property. It's careful not to make a moral judgment on monogamy or alternative sexual arrangements – it simply offers a new historical and scientific perspective on multiple partnerships.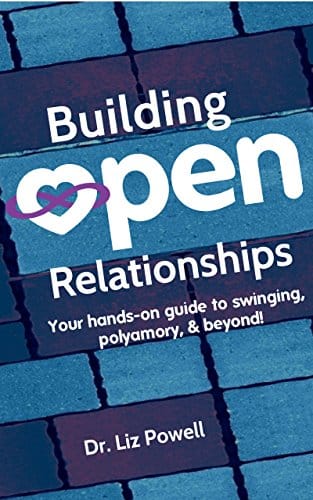 Maybe you've considered non-monogamy, but you're unsure how to open up your relationship. This book offers great insights and advice on how to work on building a happy, healthy polyamorous arrangement. Weaving relatable anecdotes with reflection exercises, it's a good beginner book for those who "are great with theory, but don't understand it in practice.
It comes with worksheets and discussion guides, encouraging you to take an unflinching look at the pitfalls that often challenge people pursuing non-monogamy.
Recommended Fiction Books About Polyamory
Questions of love, fidelity, and independence make compelling fiction. Take a peek at these incredible novels about open relationships and polyamory.
This book is a beautiful meditation on polyamory and how it can lead to emotional healing. Young widow Mira devotes herself to her job and caring for her father after her husband dies. However, she soon gets drawn into the lives of Sara and Rahil, a young married couple. It's a tender look at how friendships can quickly blossom into something more, as well as the struggle to reconcile desires with realities.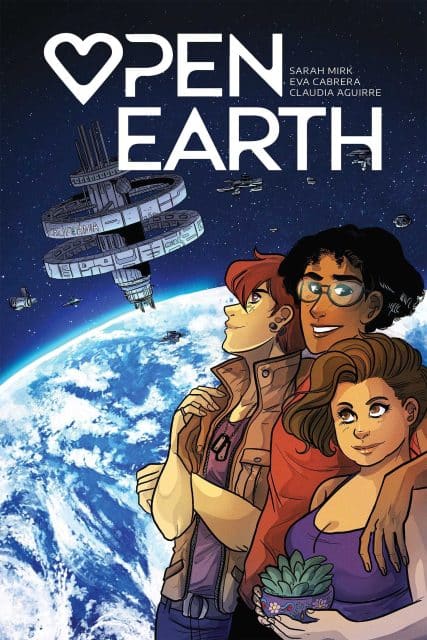 Sci-fi lovers will enjoy this joyful graphic novel by Sarah Mirk, featuring the adventurous Rigo. Born on a space station after the collapse of Earth, the norms and culture of her parents are simply history to her. The book centers around Rigo's exploration of romantic and sexual relationships with other crewmates.
As her feelings for one of her three partners grow deeper, she works on keeping the whole crew's peace and harmony. "Honesty keeps us alive," is the ship's motto, and it embodies the heartfelt message of this little gem of a book.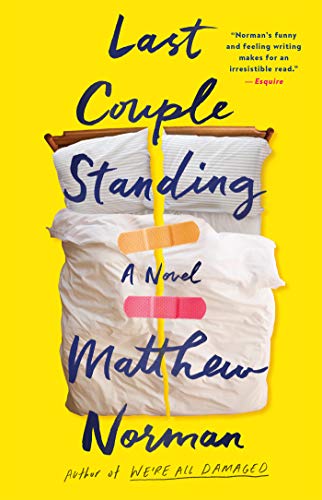 A hilarious and heartwarming book, Last Couple Standing is the story of Jessica and Mitch. A couple that decides to open their marriage to other partners. The reason? They've seen how a lack of sex drove their friends to divorce, and they're afraid of the same thing happening to them.
In the beginning, they're convinced this is the best solution for their marriage. But Jessica starts hooking up with a hot bartender and Mitch has problems making connections. They soon realize the rules of dating have changed. Apart from examining open relationships, the book shares dryly humorous insights on how social media has changed the way we date.
In Conclusion
Reading up on polyamory can give you fresh insights into open relationships and emotional conventions. Check out these fiction and non-fiction books to learn more about life and love with multiple partners. Whether you're monogamous, polyamorous, or still figuring things out, these books will entertain your curious mind.
Related | Polyamory Memes That Are A Mood