Sex Education star Ncuti Gatwa spoke with Elle UK all about his growing career, from playing Eric Effiong to taking on the role as Dr. Who in Dr. Who, as well as his views on labels and sexuality.
Previously, Gatwa has denied commenting about his sexual identity, stating it was "a safety and mental health thing." However, while telling Elle a moving story where he attended Pride in Manchester, the young actor decided to open up about his personal experience.
"I remember being at Manchester Pride, going through the streets with all my boys, shaking my cha-chas, living it up when I saw this woman who looked exactly like my auntie," Gatwa recalled. "We were holding hands, and she said to me, 'I don't really know why I'm here. I'm just here.' I told her, 'Honey, you don't need to know. You absolutely. Do not. Need. To. Know. You're here. Be proud of who you are.'"
"I had never met another queer Rwandan person before," Gatwa continued. "I thought I was the only one in the world."
Ncuti Shares His Distaste in Labels
Though this conversation with Elle is the first time Gatwa has ever confirmed his sexuality, it is not the first time he has been asked to speak on it. His role as a young gay black man in the sex-forward and diverse series Sex-Education led to many questions about the stars own sexuality.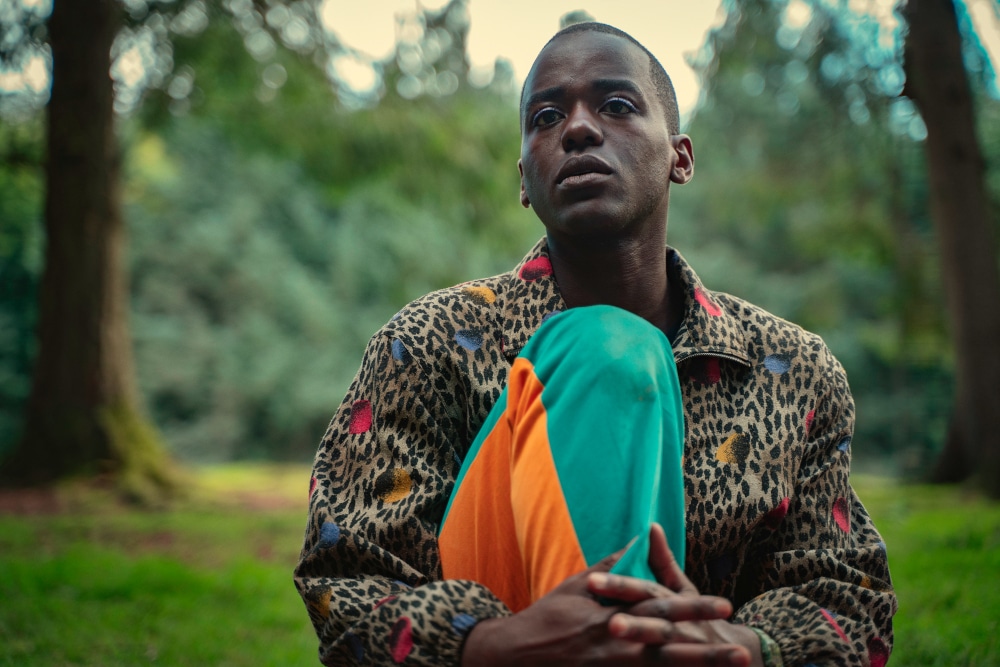 "After Sex Education, we all became public property, to an extent," he told British Vogue. "You have to fight for your right to privacy after that, but you also do feel like you owe people something. In setting my boundaries, I knew I wanted to separate the private and public, and that I never wanted my personal life to overshadow my work," he explained.
"I also believe that everyone is on their own journey, and it's important that no one feels an obligation to others in relation to what's happening to them internally. And that's what Sex Education is about – taking things at your own pace," continued Gatwa.
While speaking with Elle, he continued to set boundaries for what he will and won't share with the public. Though others will surely make assumptions about him for proudly wearing a corset, that does not mean they know anything about him.
"Clothes are to play with," he said. "I love seeing men in 'women's' clothing. There doesn't need to be a label. I believe that fully: that's why I don't like to label myself – and I don't owe it to anyone."
Playing Dr. Who
Since starring in Sex Education, which is gearing up to premiere its last season later this month, Gatwa is moving on. He recently took on the role as a Ken in Greta Gerwigs' critically acclaimed Barbie movie and will be the first Black, gay Dr. Who in the BBC franchise. Unfortunately, some haters have written off Gatwa's career as Hollywood looking to "tick boxes."
"What are you going to do, tell the same stories? Have the same people fronting things for all of eternity? You people with your tiny mindsets — open a book, look out the window, and then f**k off."
Dr. Who will return on BBC on November 23, 2023. Gatwa will join an incredibly queer cast, including Jonathan Groff, Neal Patrick Harris, Heartstopper's Yasmin Finney, and Jinkx Monsoon.