Euphoria actress Hunter Schafer is set to play Tigris Snow in the upcoming Lionsgate film, Hunger Games: The Ballad of Songbirds and Snakes.
May the odds be ever in our queen's favor. Years after the book trilogy became a beloved movie franchise, the games are back to tell the dark and twisted backstory of the infamous President Snow.
Lionsgate has fed fans with teasers and trailers ahead of the film's premiere. Now, they have delivered new character posters for us to obsess over. The posters show Coriolanus Snow (Blyth), Lucy Gray Baird (Rachel Zegler), and others. Like Scahfer's Tigris!
The trans actress wears a dazzling two-piece blush pink ensemble with shoulder pads and matching rosy makeup. We are in love! The caption reads, "Meet the future of Panem."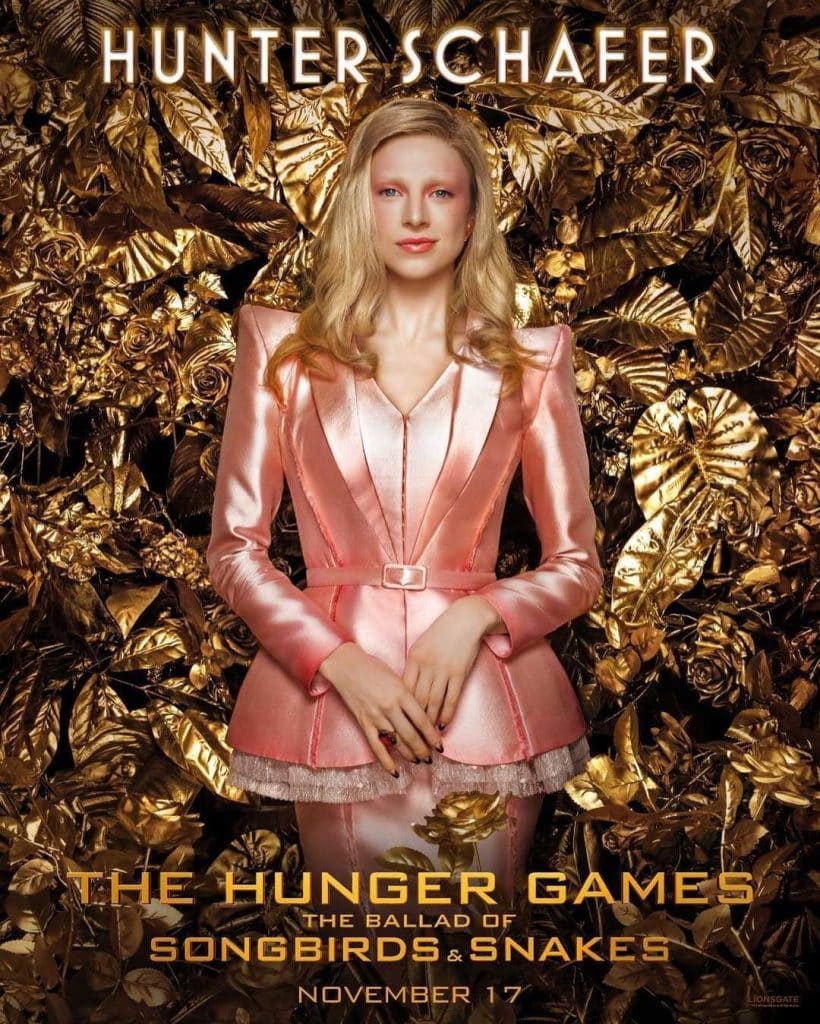 Who is Tigris?
Tigris Snow is the cousin, and confidante of Coriolanus. Fans of the book series by Suzanne Collins may remember her as a stylist for the Games who ultimately helps the rebel group take down Snow.
A Ballad of Songbirds and Snakes
In the upcoming film by Francis Lawrence and Lionsgate, a young Coriolanus Snow (Blyth) faces the daunting task of saving his family's legacy in the post-war Capitol. His anxiety grows when he's paired with a tribute from District 12, Lucy Gray Baird (Ziegler). Despite his doubts, Coriolanus joins forces with Lucy Gray to improve their success chances.
This film serves as a prequel to the well-known Hunger Games franchise, taking place many years before Coriolanus becomes the oppressive president of Panem. It's set approximately 64 years before Katniss and Peeta's victory in the 74th games, a moment that ignited a new rebellion.
The star-studded cast also features Viola Davis, Peter Dinklage from Game of Thrones, alongside Blyth, Scahfer, and Zegler. The Hunger Games: The Ballad of Songbirds and Snakes will premiere in theaters on November 17. For those hoping to get tickets, good luck!
More Stories: