Darren Criss is, of course, proud of his beach body (that V though). The 30-year-old actor took to social media to show off his sunburn, using only his swim briefs to cover his naughty bits. On Instagram, he asked, "So what's more red? My sunburn, my speedo, or YOUR FACE??? #ACSVersace".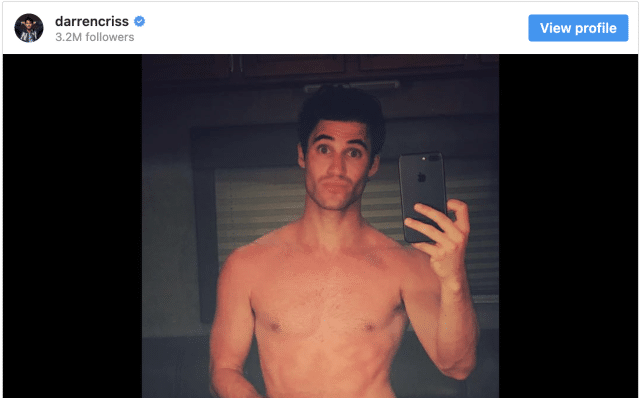 Criss is currently shooting the third season of Ryan Murphy's American Crime Story titled "The Assassination of Gianni Versace". In the upcoming season of the Emmy-winning FX anthology series, Criss plays American serial killer Andrew Cunanan, who murdered at least five people, including fashion designer Gianni Versace, in 1997.
Related | Darren Criss Talks Tongue Punching Random Men
The ACS: The Assassination of Gianni Versace cast also includes Penélope Cruz as Donatella Versace, Max Greenfield as Santo Versace, Édgar Ramírez as Gianni Versace and Ricky Martin as Gianni's boyfriend, Antonio D'Amico. It's scheduled to air after season two, which focuses on Hurricane Katrina.