It was love at first click. That's how Chris Klein describes his most recent passion project, Tasty Smut. Klein made a career out of his artistry long before working on this project. When he started Wantermore Creative, Klein didn't know it would grow into the semi-lucrative business it is today. What started as an outlet for his creativity, shooting weddings and portraits of all kinds started putting food on the table. As is often the case, when he started to earn money, the whole process began to feel like "work." Rather than lose interest, or push through it begrudgingly, Klein decided to find a new outlet. That outlet was Tasty Smut and the male form.
Related | 24 Glimpses Into Gay Homelife With Artist Zach Brunner
A Love of The Male Form
The concept for Tasty Smut started as pure intrigue. Klein says that the male form has "always been this sexy alluring thing" that he had to pretend not to like.
"This project was a liberation of sorts, in that sense, when I asked my husband what he thought, his support prompted that very first shoot. It was love at first click!"
We recently spoke to Chris Klein about this project and the highly sought-after coffee table book it inspired. Keep scrolling for an insider's look at these gorgeous images and Klein's thoughts about sex positivity and the many dualities contained within the male form.
Gayety: What differences are there shooting, say an engagement shoot, versus the photos for this series? What stays the same?
Chris Klein: Most of my photography career was aimed at high-stress moments in people's lives, there is a lot of pressure to deliver something that the client will love, I actually enjoy that pressure to an extent. There is far more preparation and staging that goes into a wedding, engagement, or even just a family shoot. There is a degree of structure that the Tasty Smut shoots do not have, or need. The similarities lie in my relationship with the model, whoever they are, I strive for authenticity. I want them to feel special because they are. This never changes, no matter what I shoot.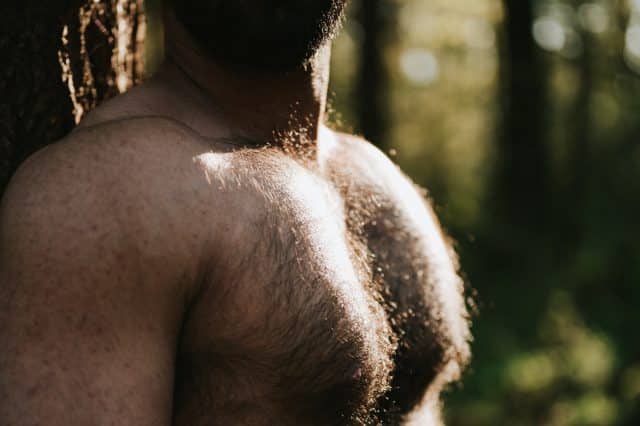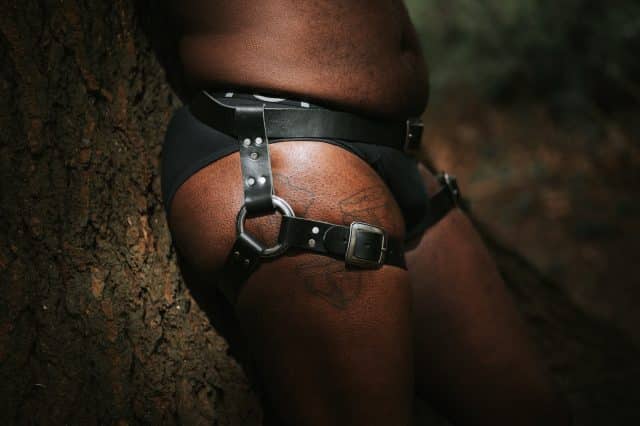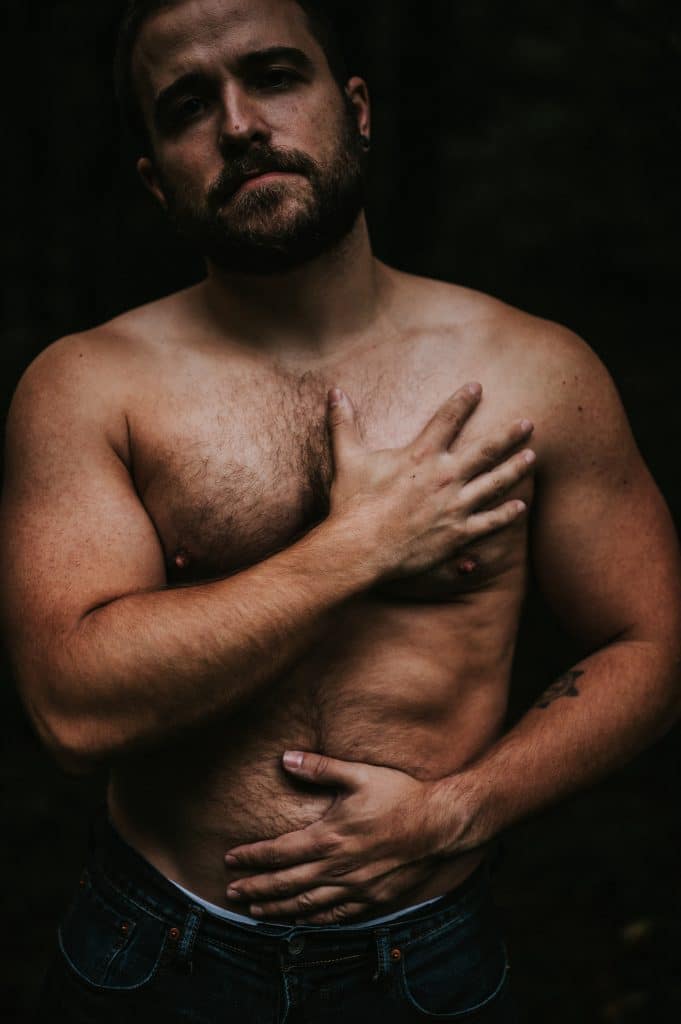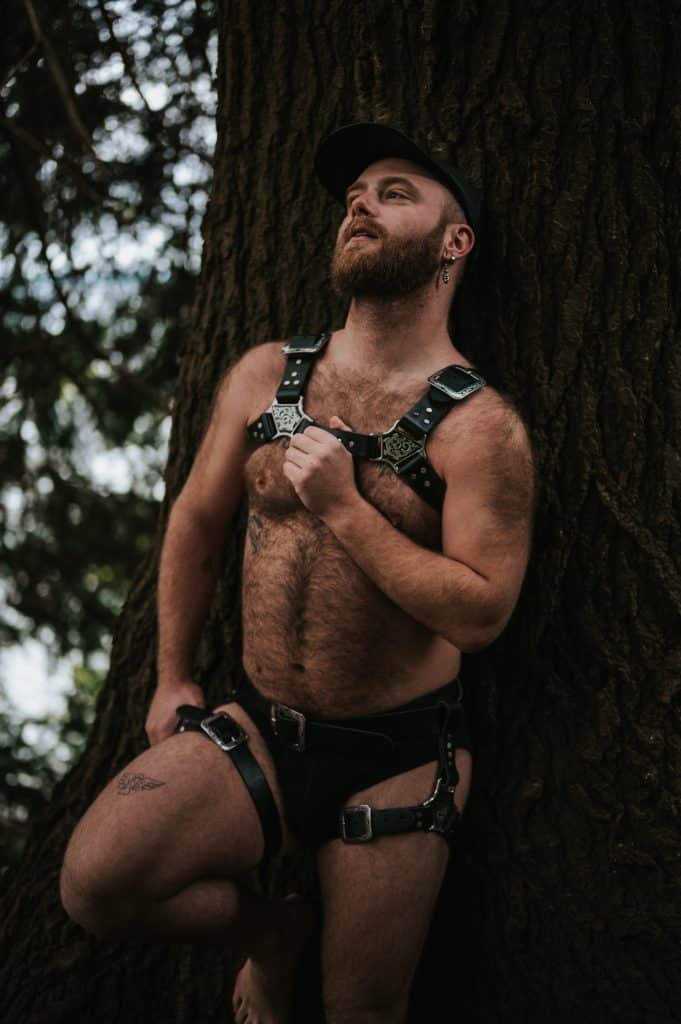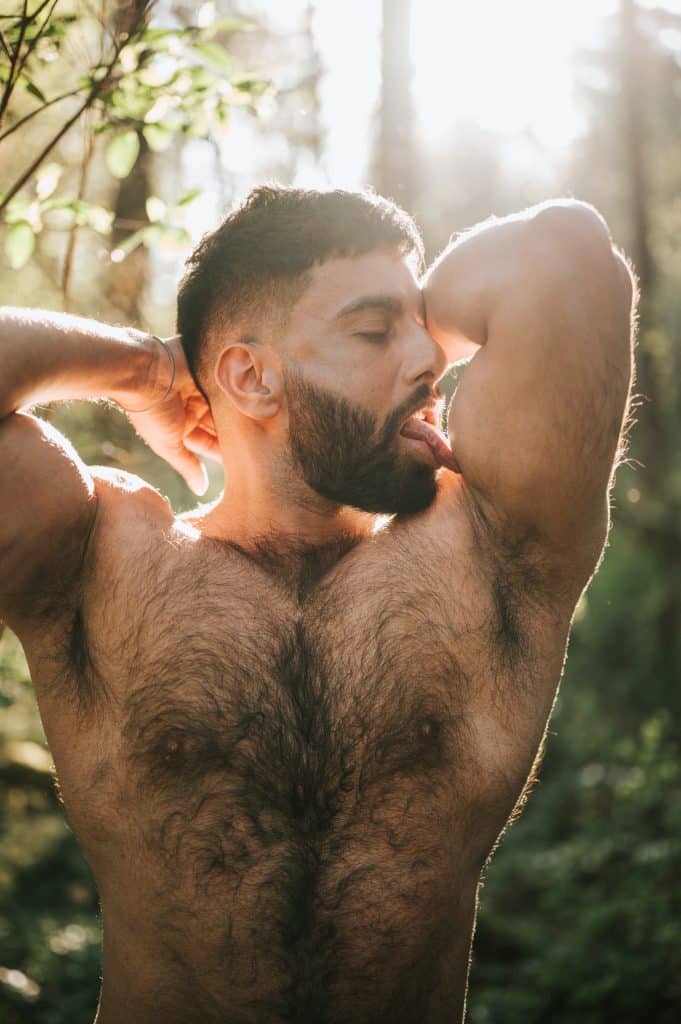 Gayety: The photo series is currently hosted on social media. What has people's reaction to the series been? Positive and/or negative?
Chris Klein: People's reactions have been overwhelmingly positive! I have the odd mouthy troll who spews some quick hate, but this is life. People from all walks of life complement the shoots, and I do try to be as inclusive and diverse as I can with my imagery, I think people appreciate this.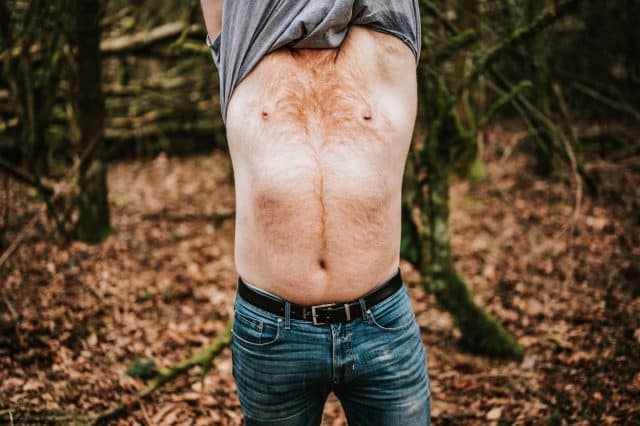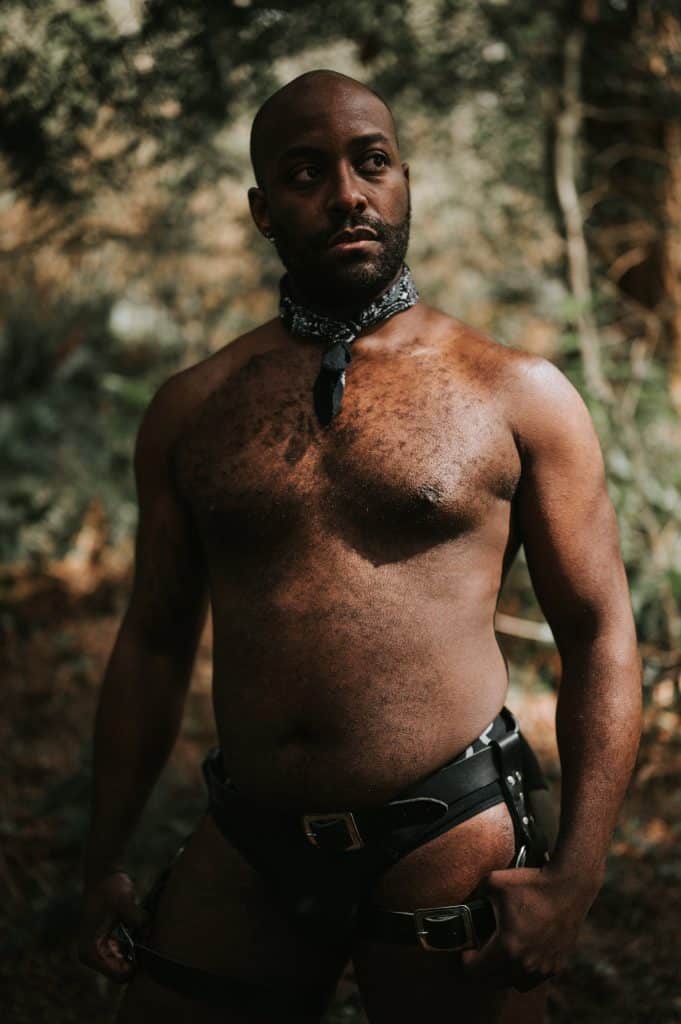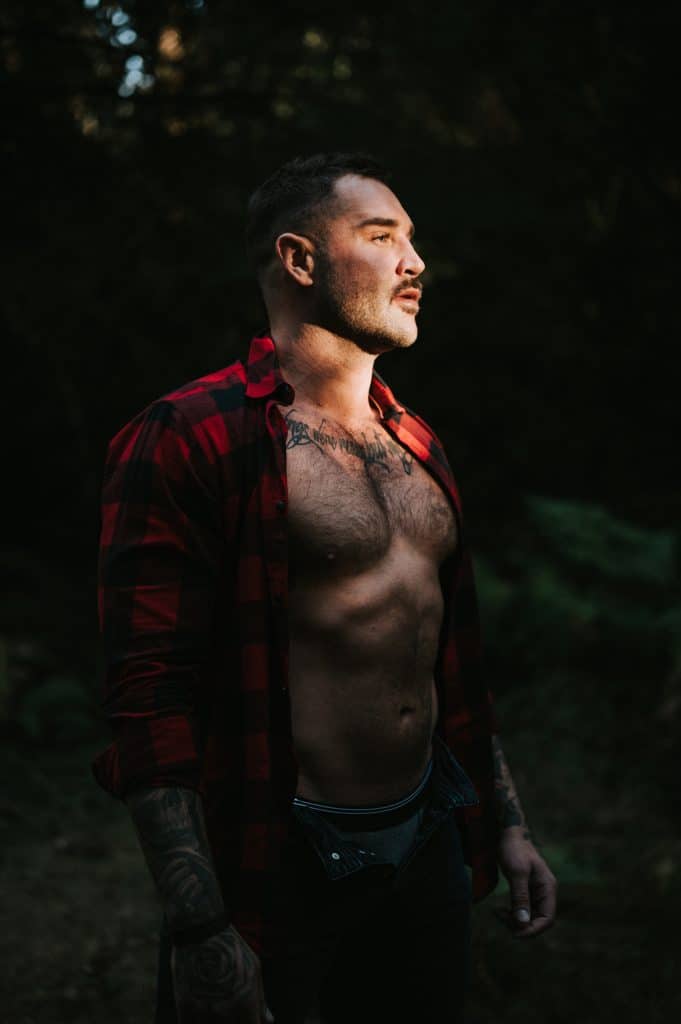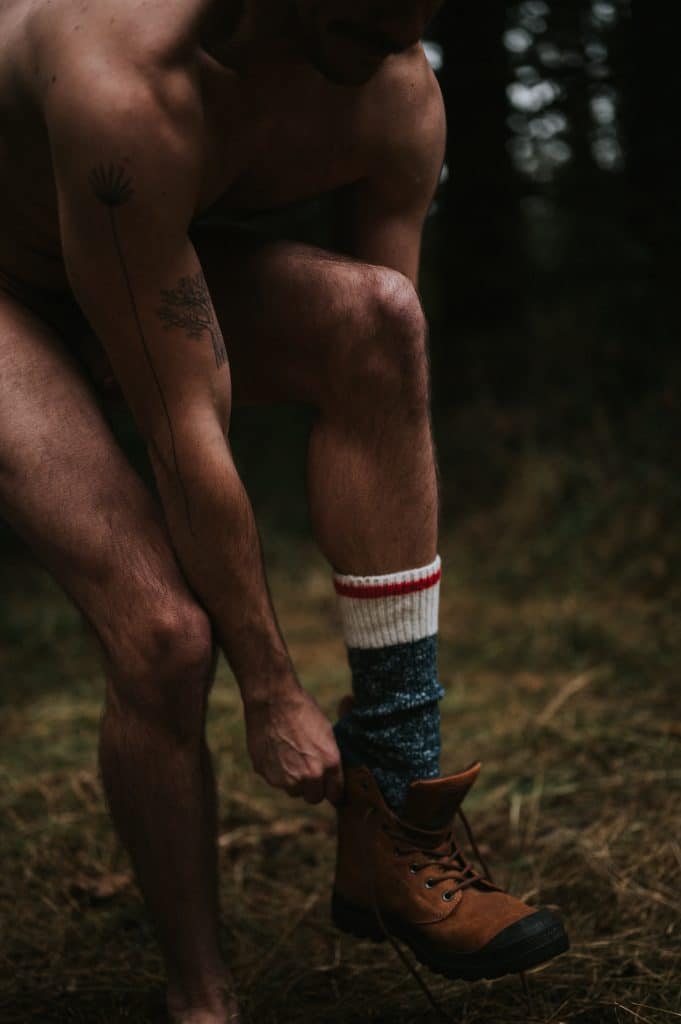 Gayety: What sort of conversations do you hope your coffee table book will inspire?
Chris Klein: Hopefully smutty ones! I want people to flip through this thing and talk about being naked in nature, maybe a wild experience they had themselves. I think it sparks a sex-positive dialogue, and I hope it helps normalize the naked body. It's like a tiny tool or weapon that's meant to push the comfort zone conversationally. Also, the idea of male beauty has historically been rooted in the idea that a man's desirability comes from society's perception of his strength and power. We are told that a man cannot be both powerful and vulnerable for these are contradictory elements. However, man can be both soft and strong and it is this duality that is most captivating.
Related | 10 Artists Celebrating Beautiful Gay Mermen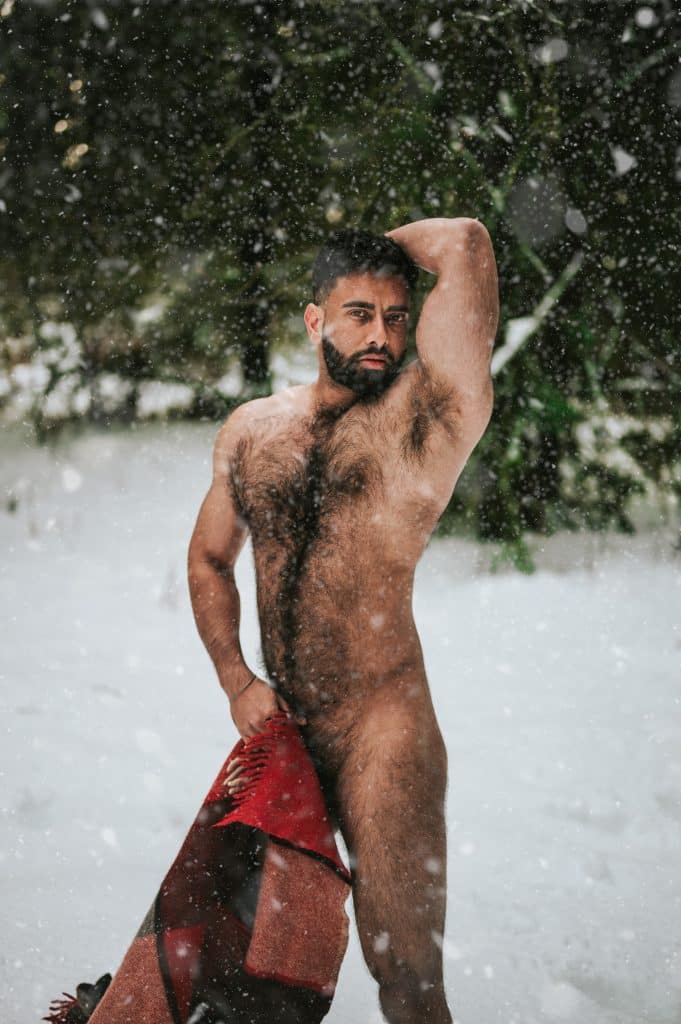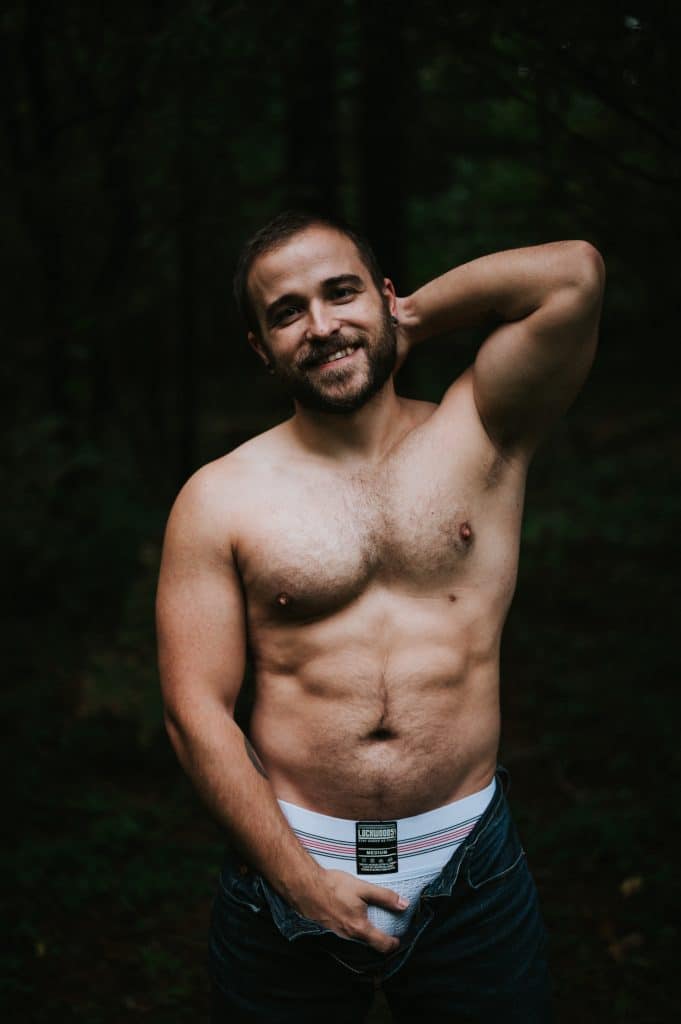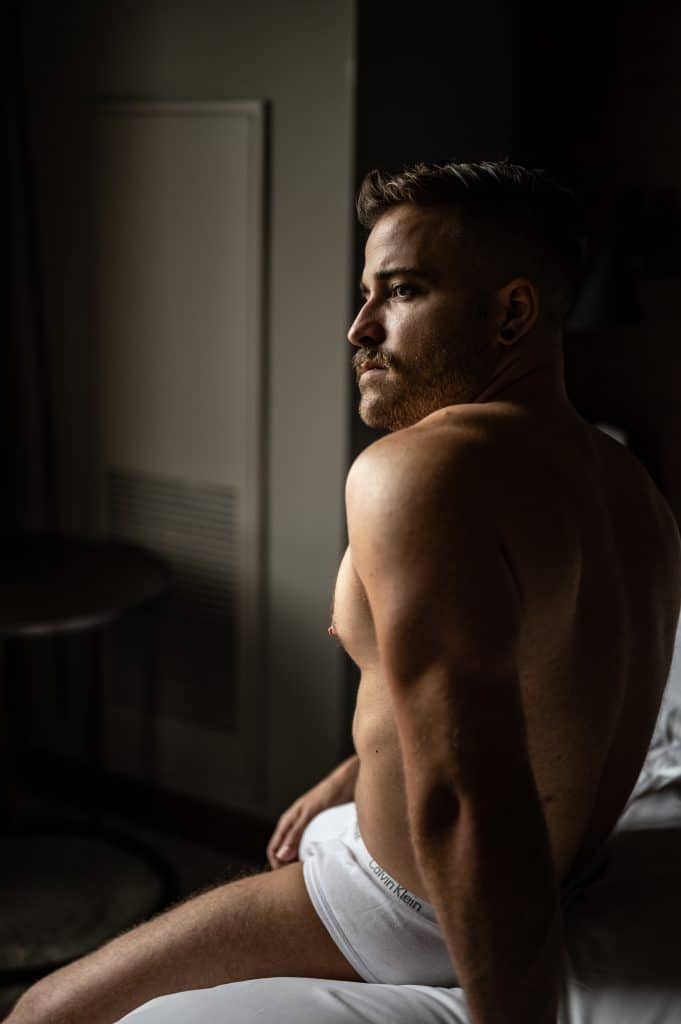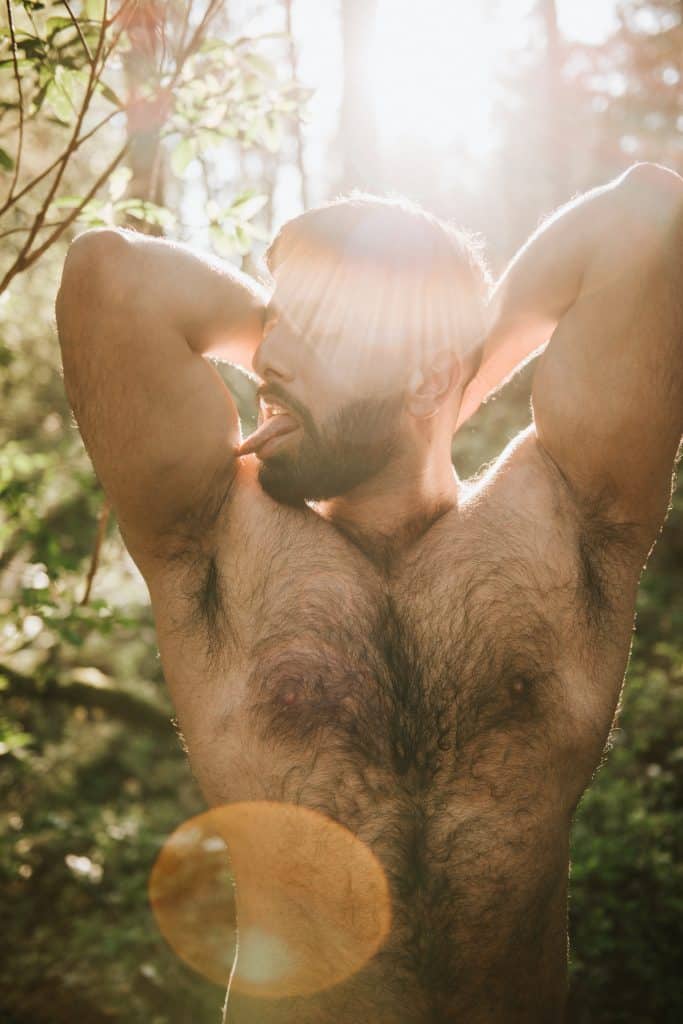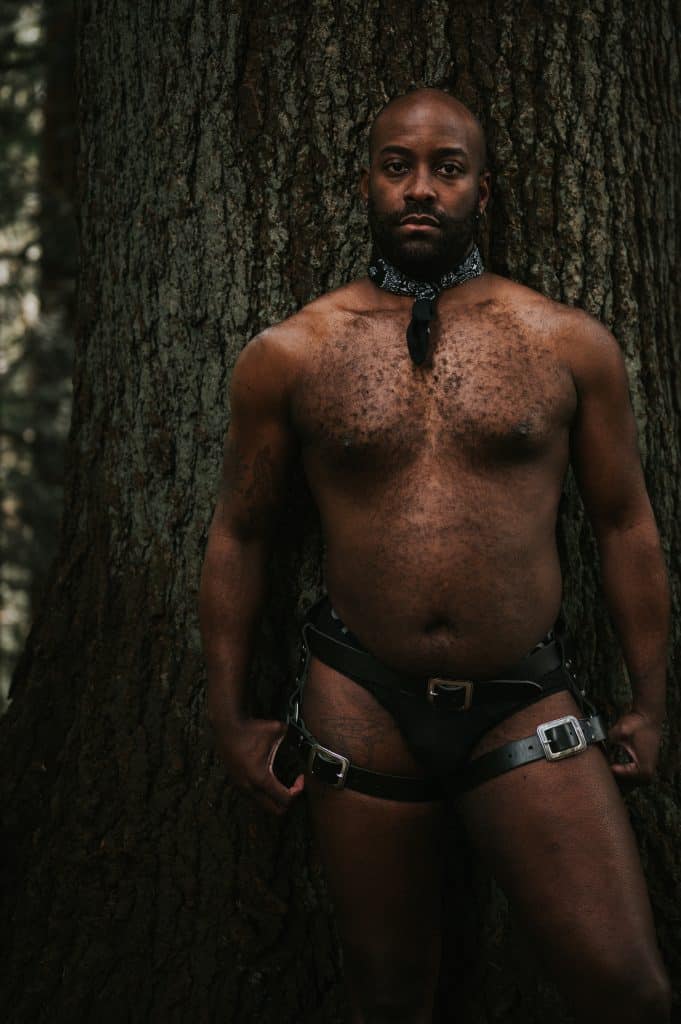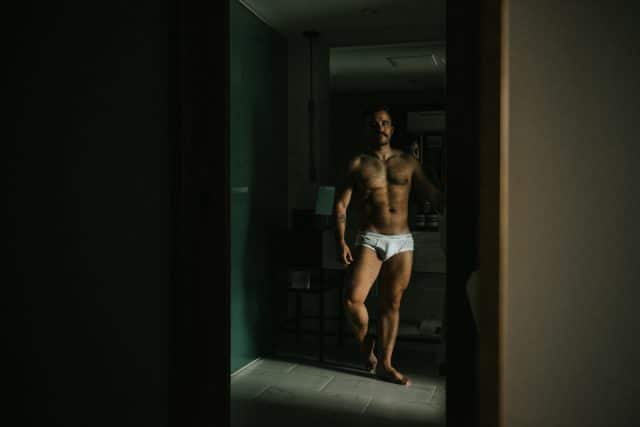 Gayety: How do you set your work apart from other people who capture the male form?
Chris Klein: I think (and hope) my work feels organic. I strive to strip away the singular perception of power by portraying the male form in a state of vulnerability. Exposed it to the force and beauty of nature without his protective armor. To be naked and alone in nature is sacred and disconcerting; it has been my privilege to stand behind the camera while men undress, both their clothes and their masks.
This forced vulnerability allows the model to expose his unguarded self and the moment captured is of sensual authenticity I only use natural light and I would never alter a body, there will never be spray painting abs in photoshop for me. I think a lot of what we see in our feeds is very tailored and "perfect" Nobody is perfect and there is beauty in absolutely everything, I don't see this with everyone who does what I do, a few, but not all. I like my shoots to flow like a conversation, I talk to the models and dig for whatever makes them tick, I think this translates well on camera.
Related | 94 Photos of Wild Boys and Birds by Walter Jenkel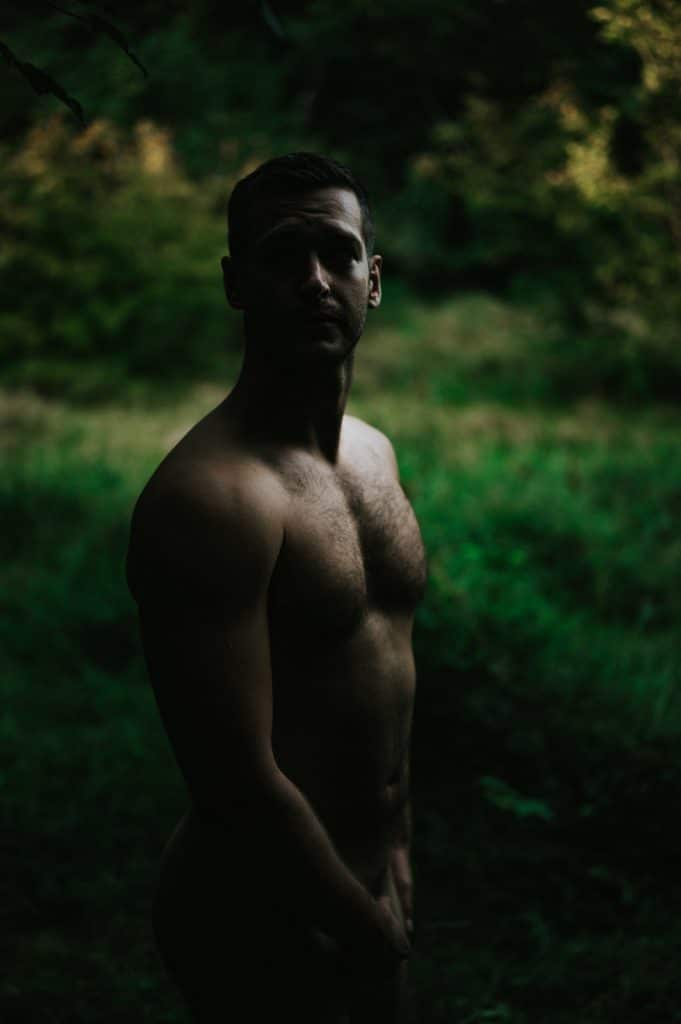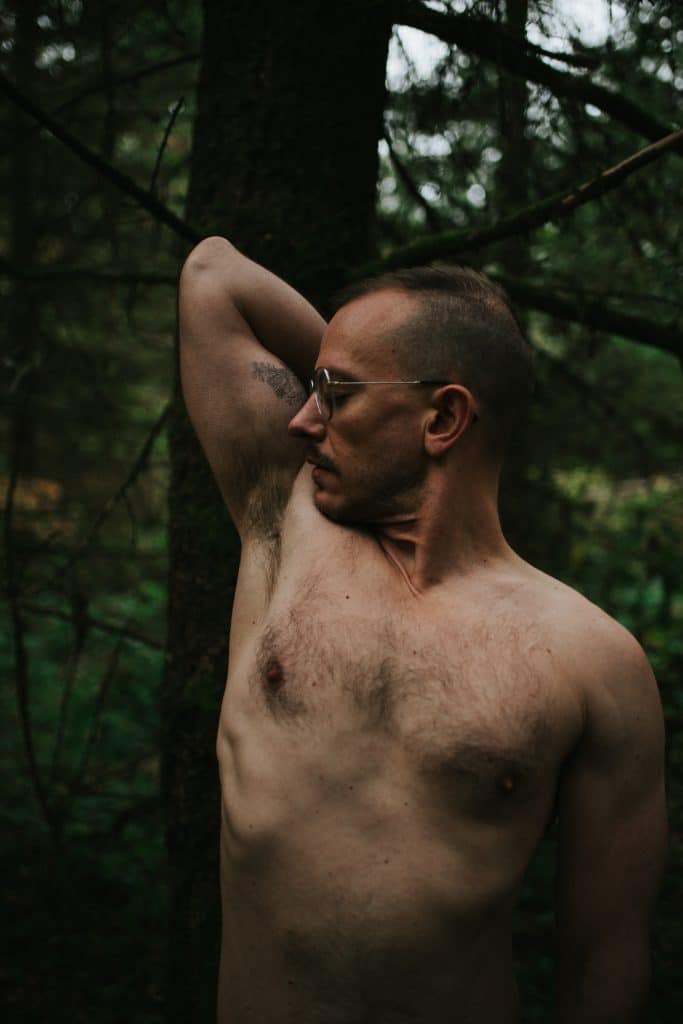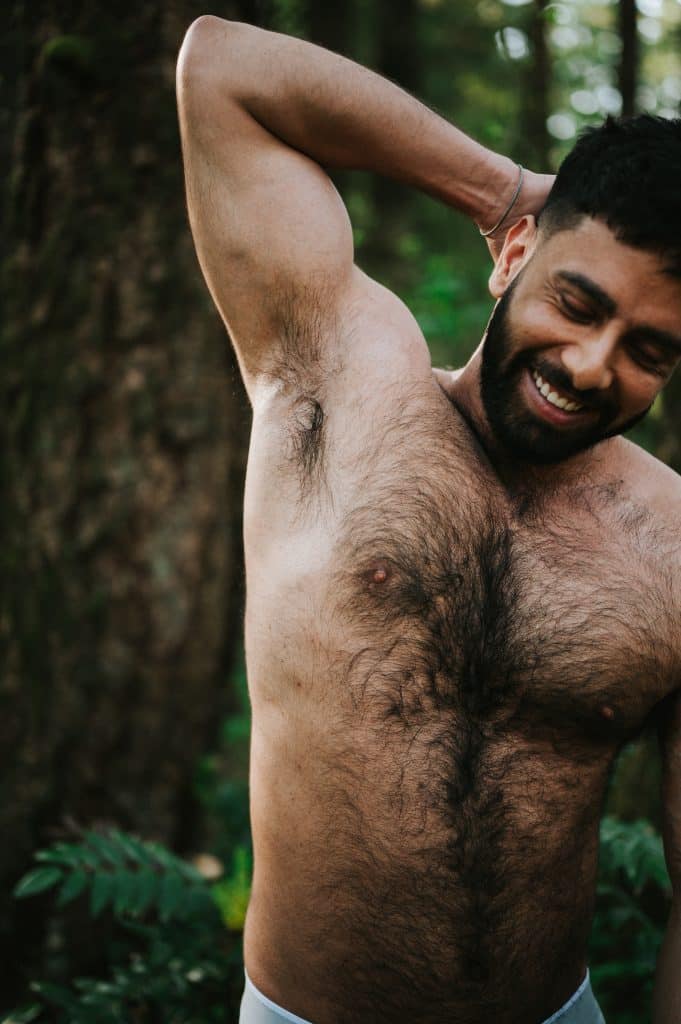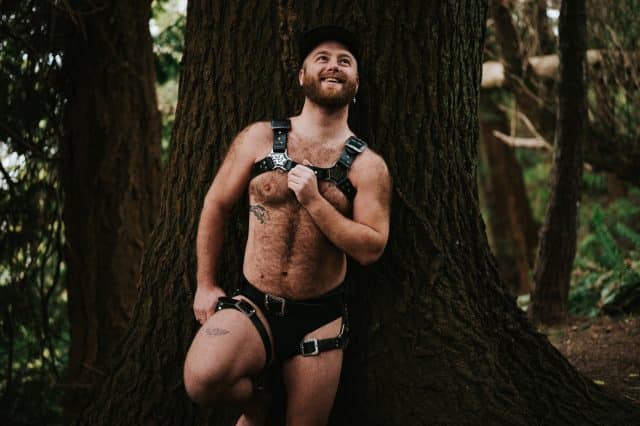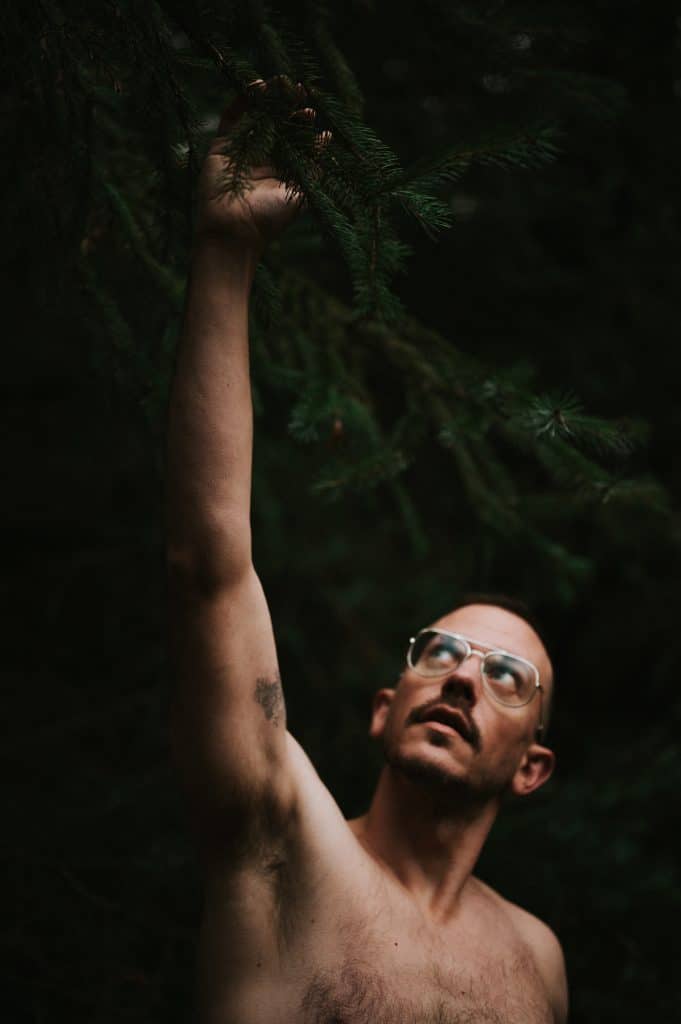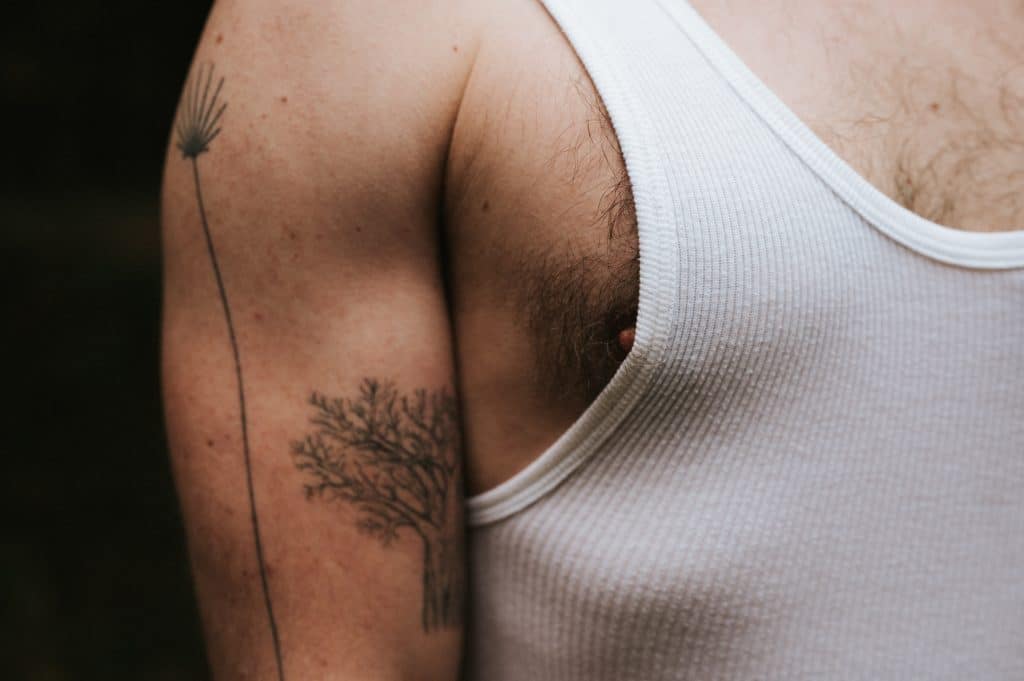 Gayety: What photo books are currently sitting on your coffee table?
Chris Klein: Beneath The Surface – Lucas Murnaghan: His work transcends everyday shoots, his whole book is shot underwater and although I didn't know him personally, he was so nice to me when we messaged. Unfortunately, he passed away and we lost a really special and talented person. This Is Nowhere – Jeremy Koreski: A local BC guy, he captures a very special place to me in this book, it's a town called Tofino and the surrounding area is so incredibly awe-inspiring. His work is so good. Wet Men – Fracois Rousseau: Wow, just wow. The very first, sexy photobook I owned. Check it out!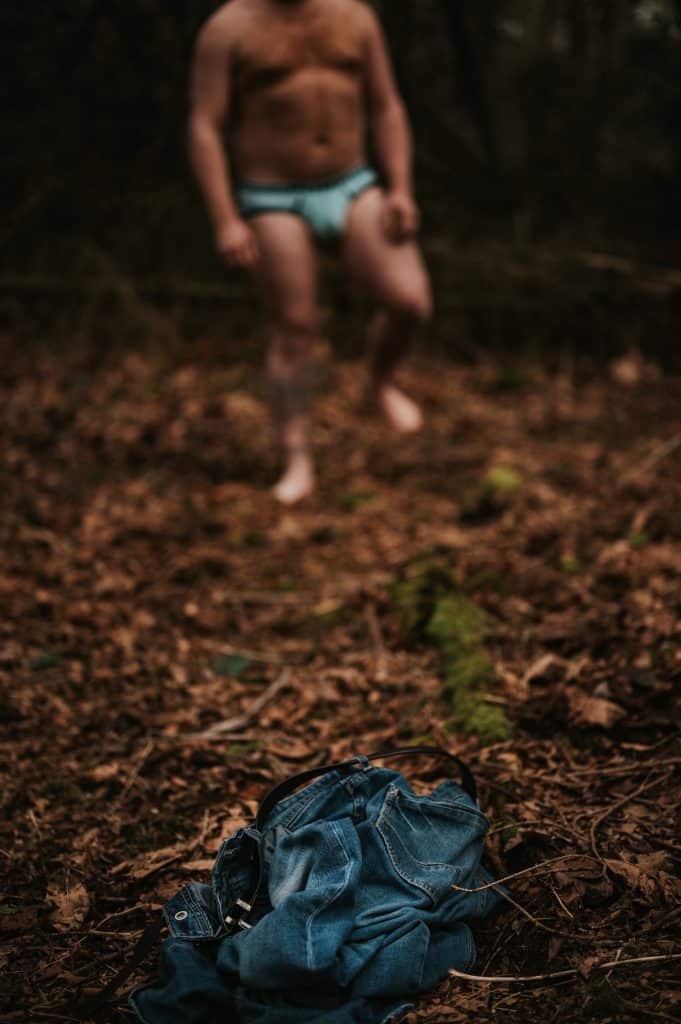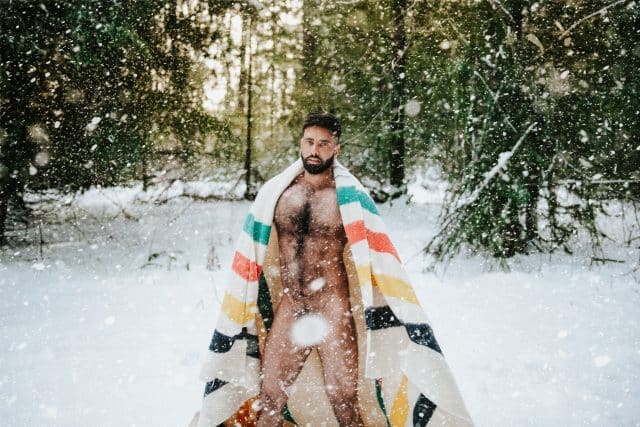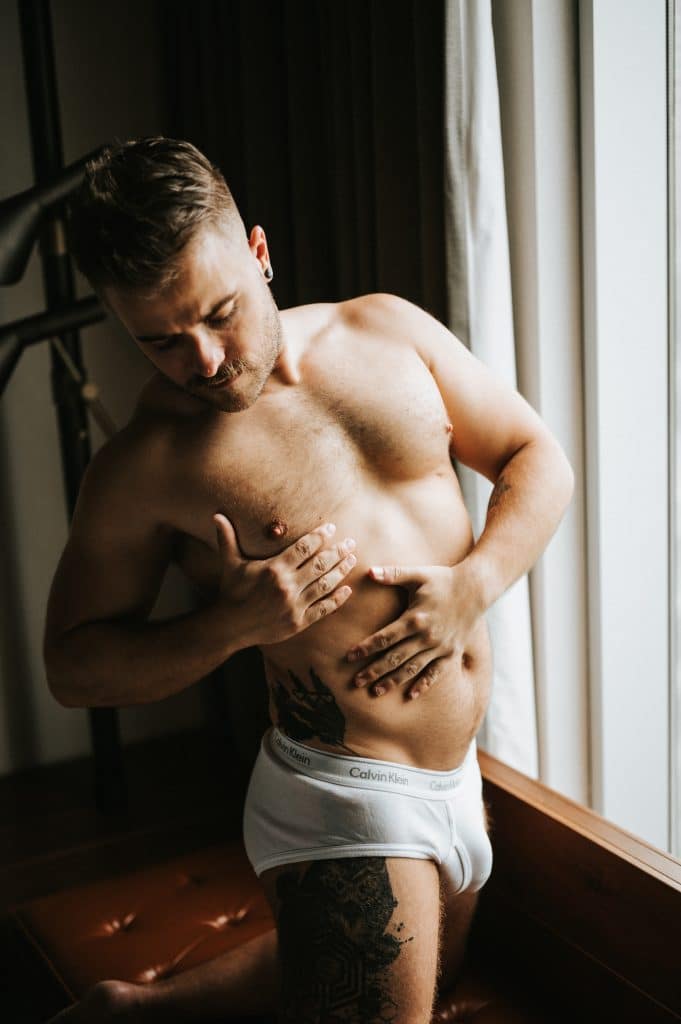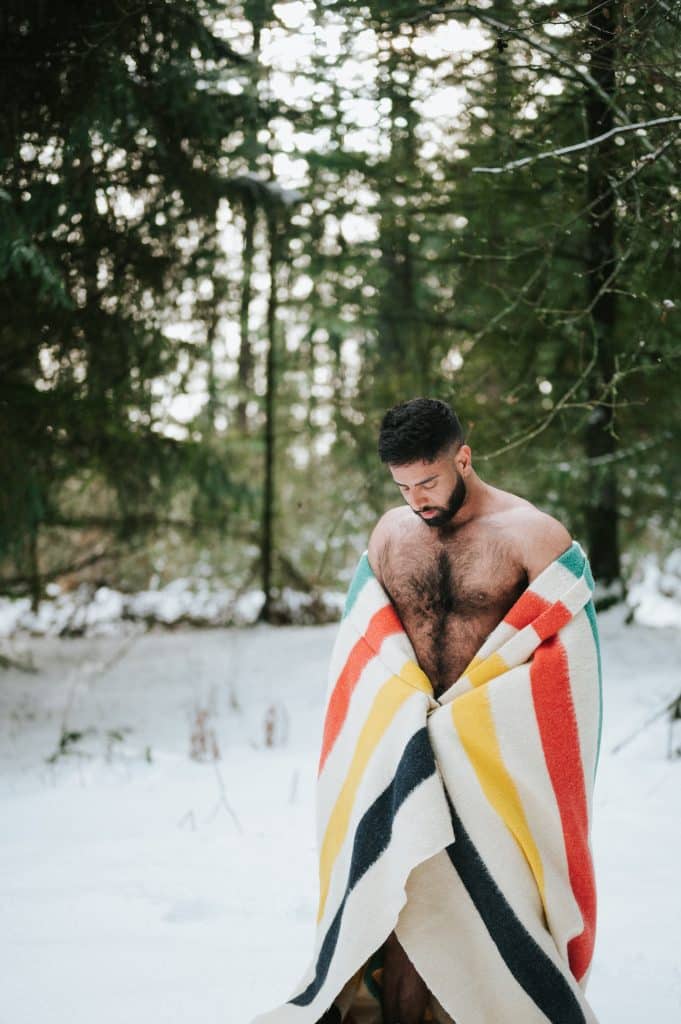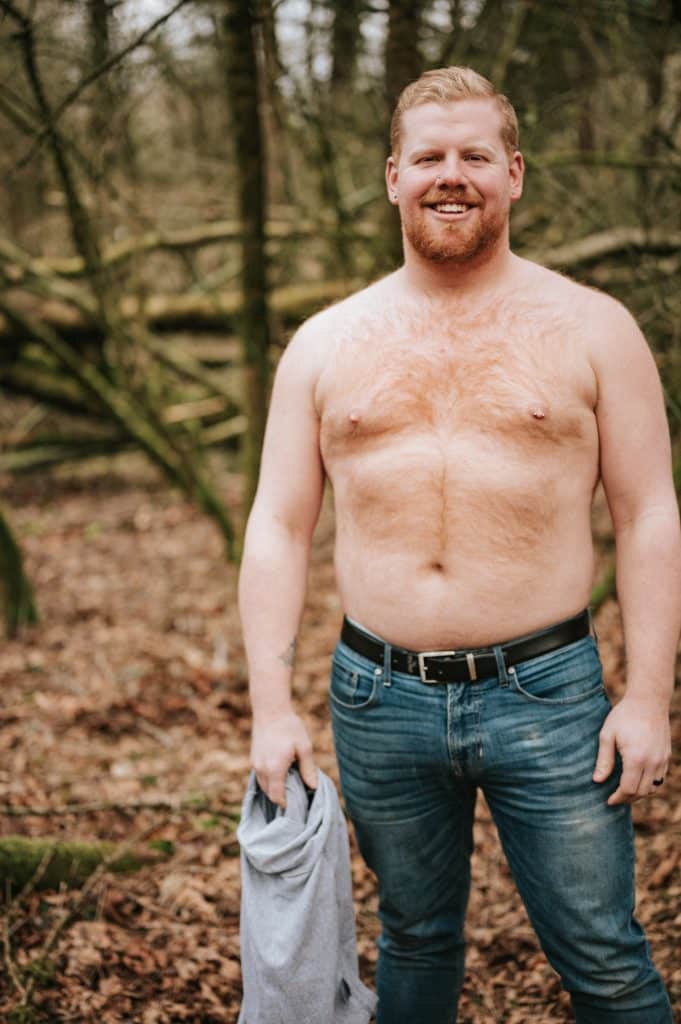 Gayety: What would you say to someone considering being photographed in a series like this?
Chris Klein: I shoot a lot of first-timers, they are nervous, in fact, a lot of people are nervous in front of a camera. I would tell them that my bad jokes will keep the mood light and authentic, that this isn't a big scary thing, we aren't aiming for perfection or anything other than authenticity. Shoots with me flow like conversations and it's important that the model knows this. It takes the pressure off.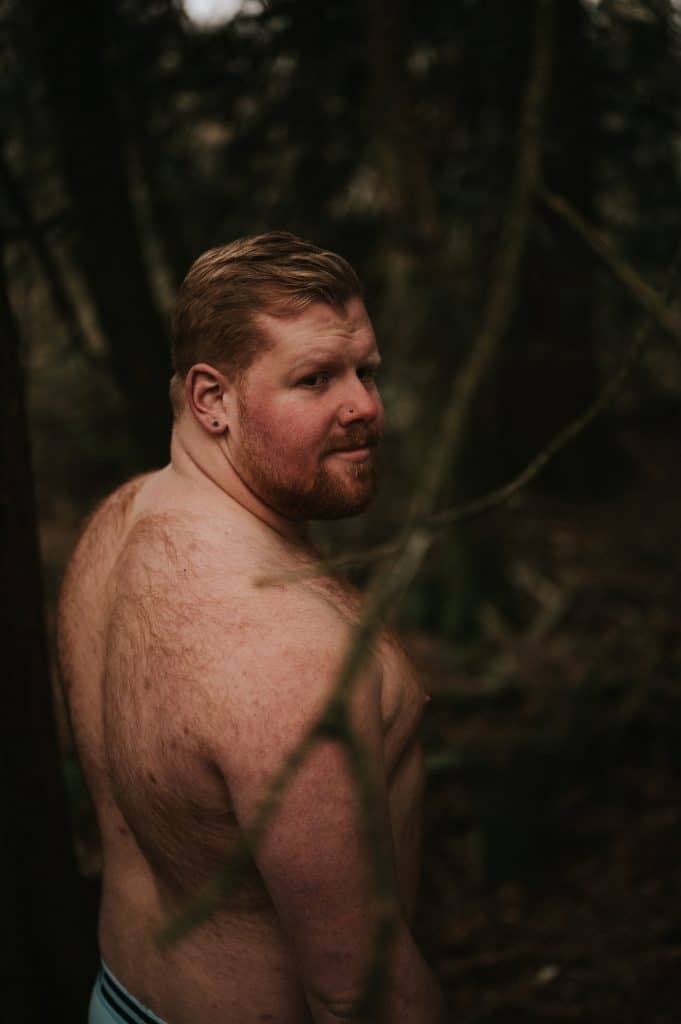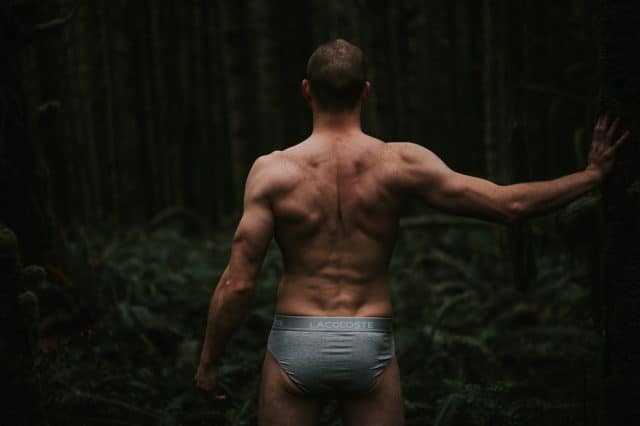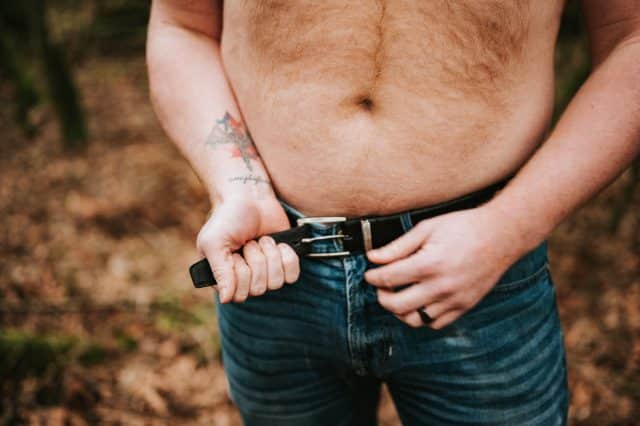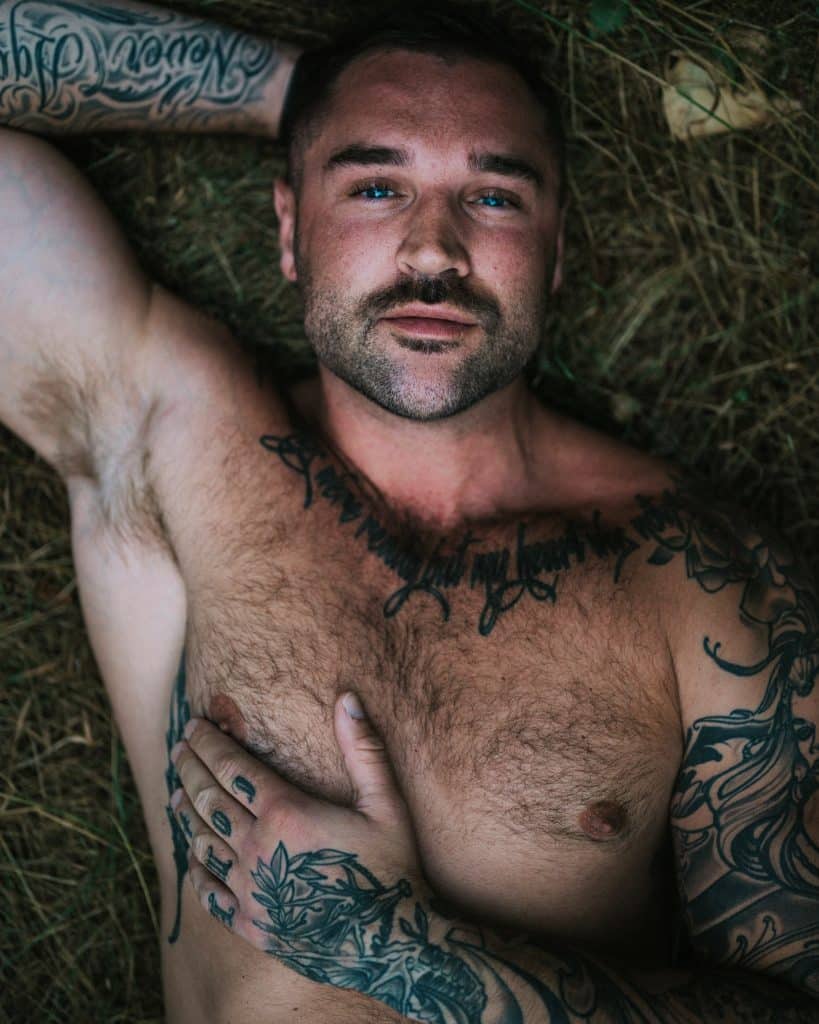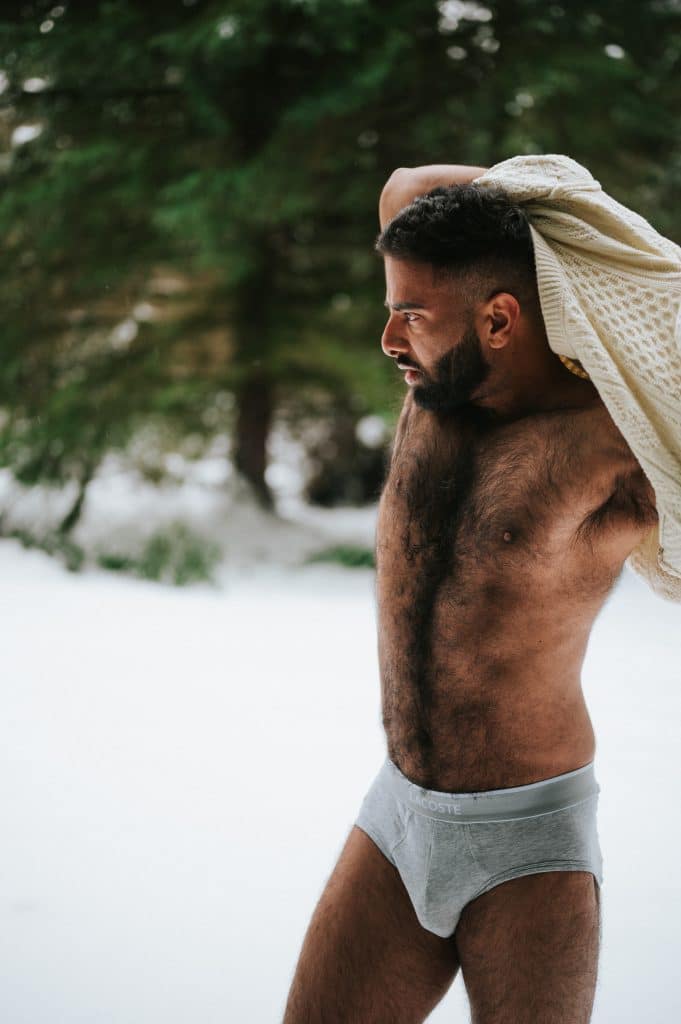 Gayety: Do you have any advice for men trying to get over hangups about their bodies?
Chris Klein: I think it's really easy for people to get caught up in what our bodies or general image "should" be. Our own mental health gets shelved while we strive for the "perfect body." As long as you are happy, healthy, and confident, you'll see the sexiness in everyone and they will see it in you. Confidence is sexy. own it.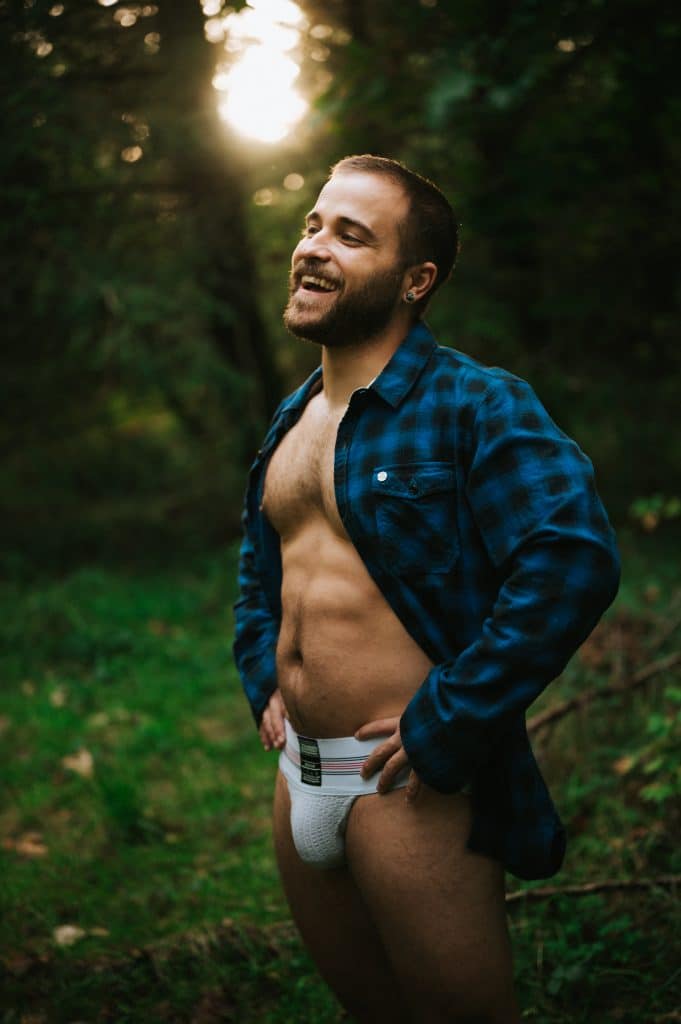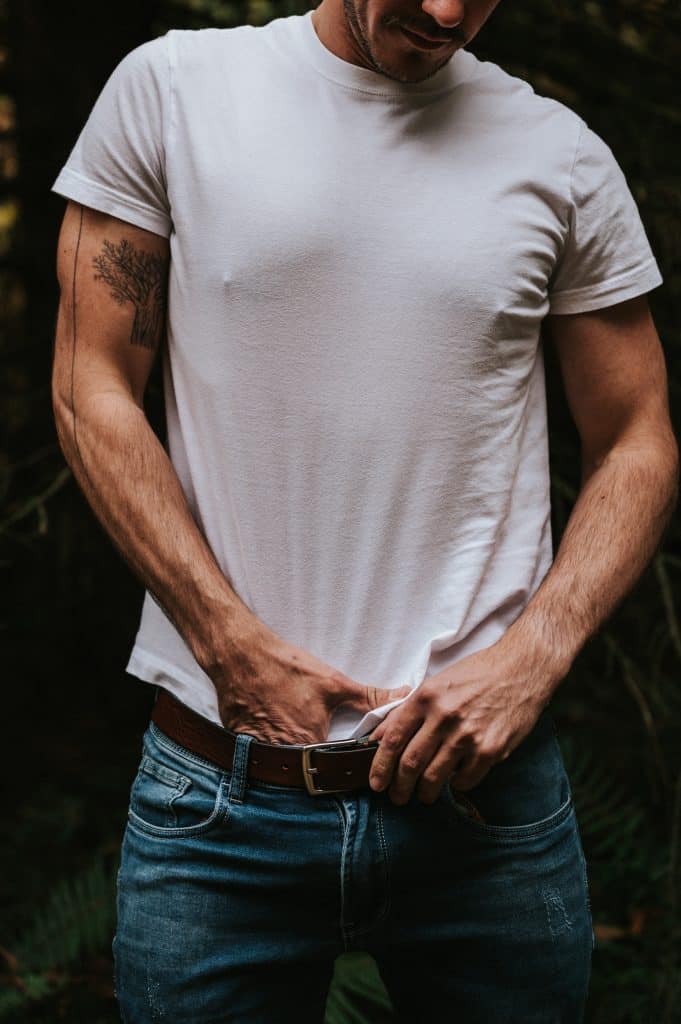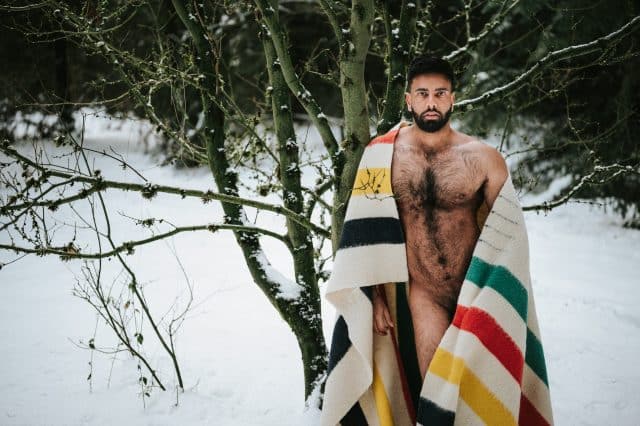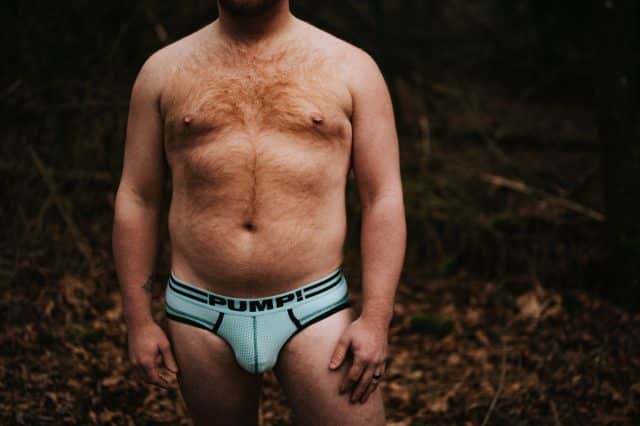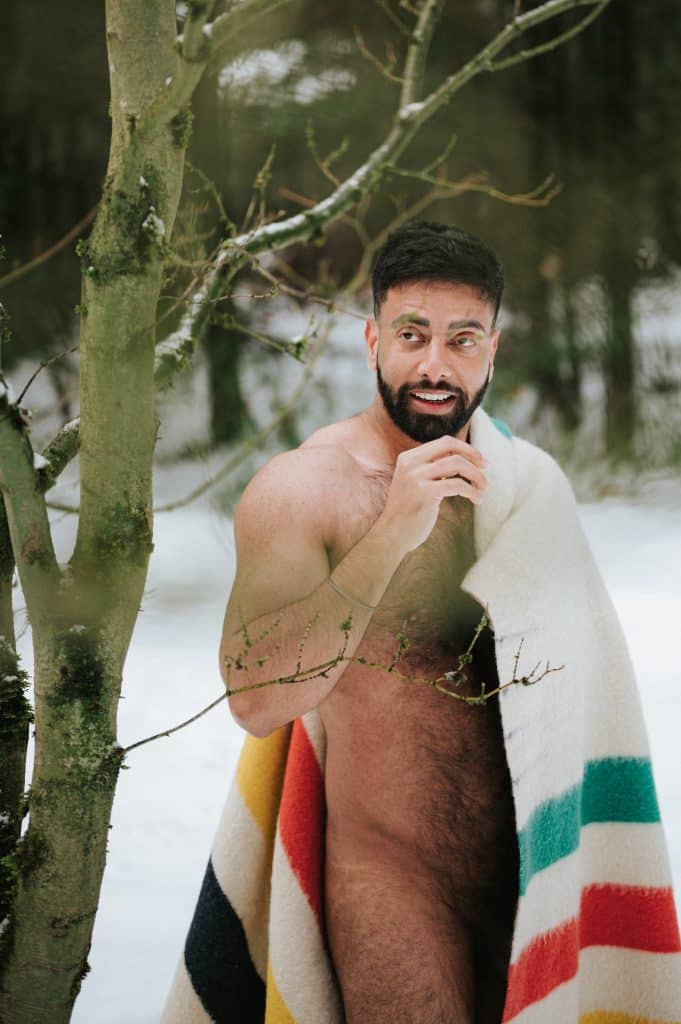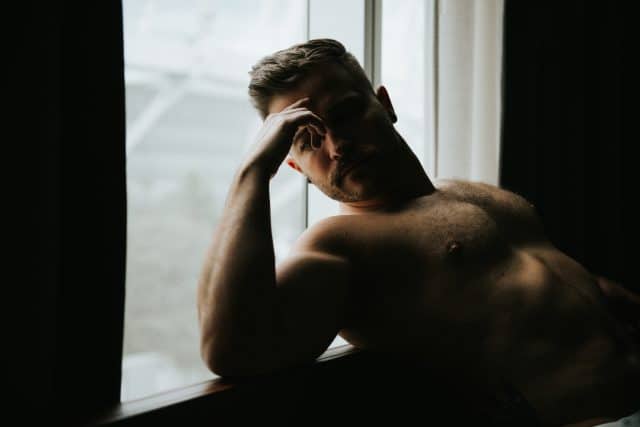 Gayety: What's next for the series? Can we expect more from Tasty Smut?
Chris Klein: More books! More shoots! maybe even a magazine or prints! I'm not too sure yet, but I continue to shoot because this has become such a special outlet for me.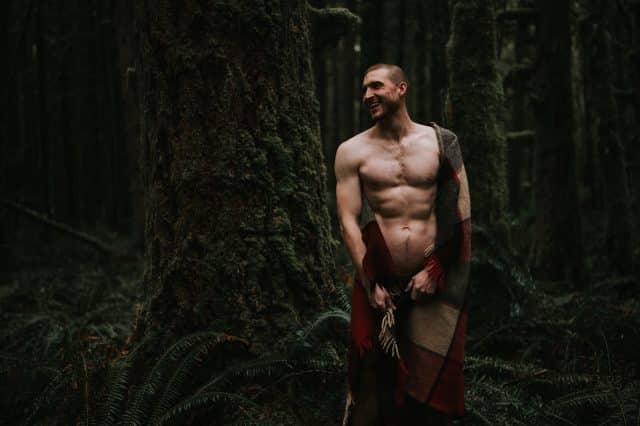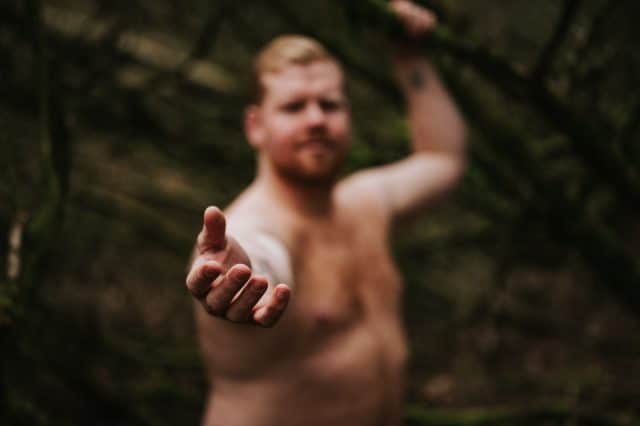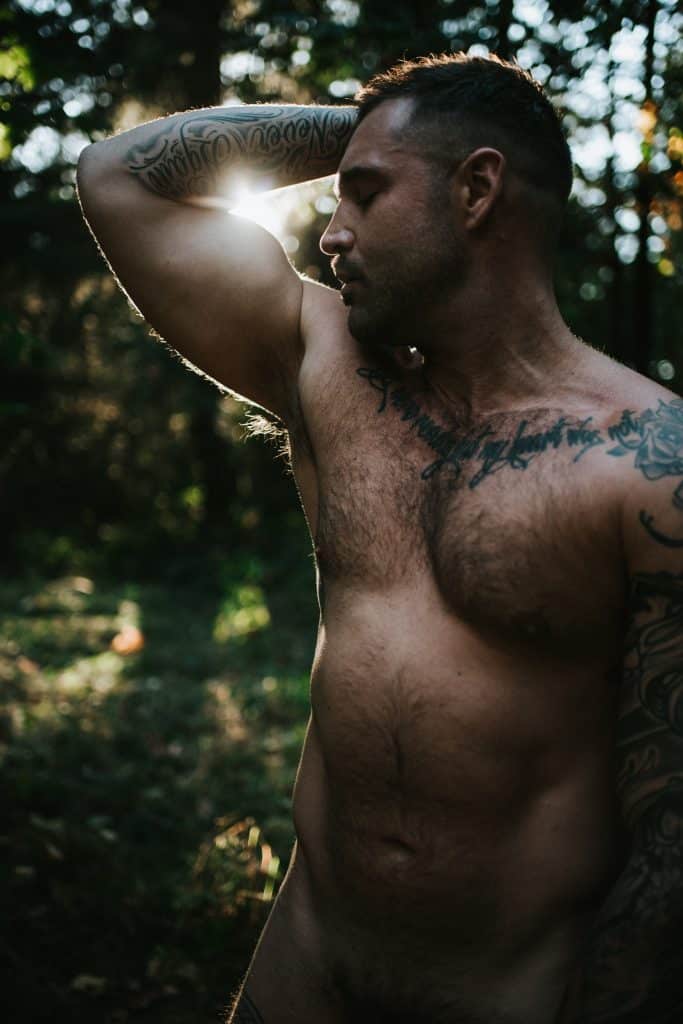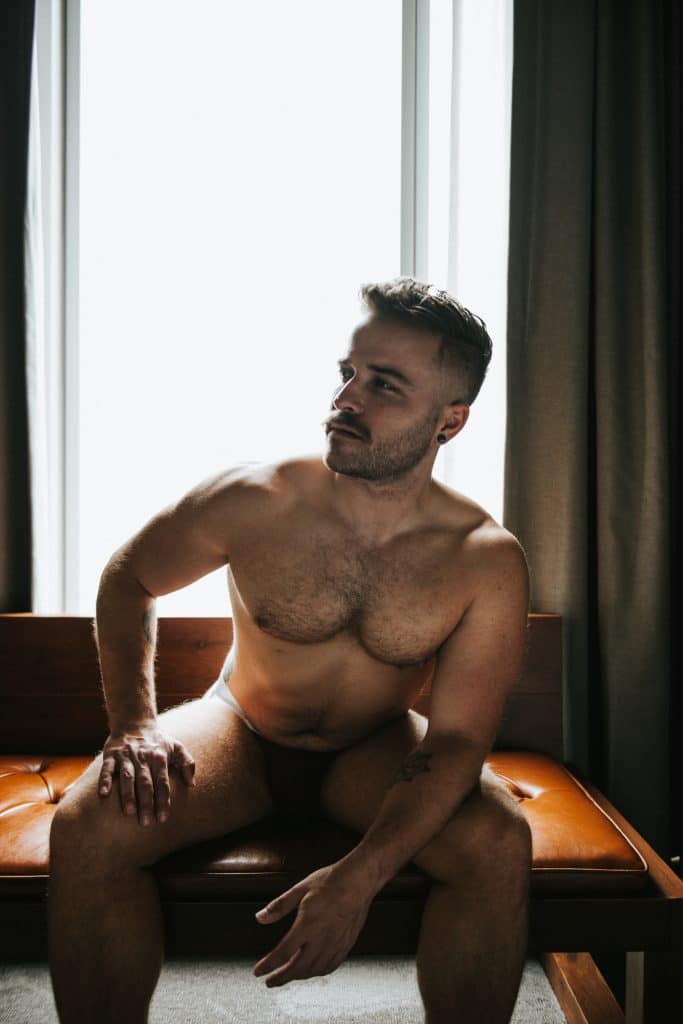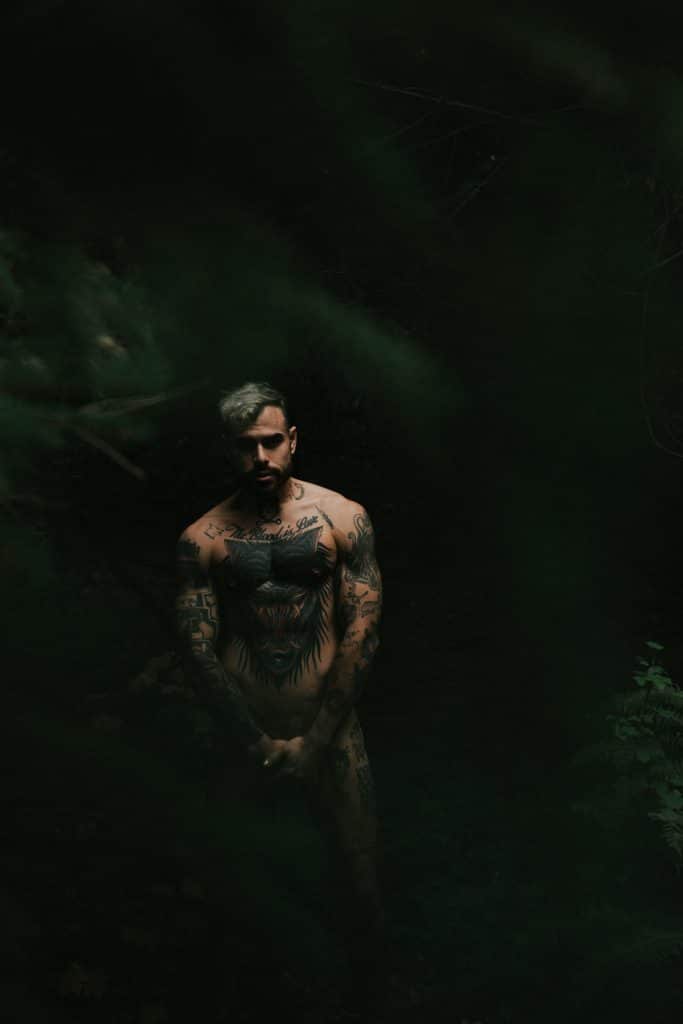 Gayety: What's your personal favorite shot, and why?
Chris Klein: It was from my second Tasty Smut shoot, the model is on one knee and one arm is down on the ground and the other is on his upright knee. […] It's super dualistic and captures both masculine and fragile masculine energy in such a moody way. I just love the shot, to this day.
Make sure to follow Tasty Smut on Instagram, Twitter, and Reddit. After selling out its first print round, Tasty Smut Volume 1 is available for pre-sale. The book will come to print in early December, making it the perfect stocking stuffer.
Pre-order the stunning coffee table book today!