We don't know who did it, but we do know when you can watch it.  
The critically acclaimed 2019 whodunnit mystery, Knives Out, amazed and entertained audiences worldwide – and not just because Chris Evans looks good in a cable knit sweater. Now, director Rian Johnson is out to make movie magic again with a sequel film called Glass Onion: A Knives Out Mystery.
In the new film, Daniel Craig and his Southern accent return as detective Benoit Blanc, a modern twist on Agatha Christie's Hercule Poirot. But Blanc has a new case to solve which means an entirely new party of people to interrogate. Joining Craig are Edward Norton, Janelle Monáe, Kathryn Hahn (Private Life), Leslie Odom Jr., Jessica Henwick (The Gray Man), Madelyn Cline (Outer Banks),  Kate Hudson, and Dave Bautista (Army of the Dead).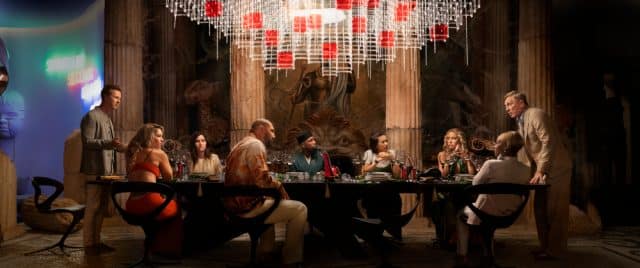 What We Know About Glass Onion
According to Netflix, the film follows tech billionaire Miles Bron (Norton) on a Greek island getaway. Bron invites his closest friends to accompany him on the trip but quickly discovers that this vacation is no paradise. Someone ends up dead (of course), and Blanc must discover who is not who they say they are.
Related | The Addams Family Returns in New 'Wednesday' Teaser
In addition to a new cast, there's also a new protagonist: Benoit Blanc! Though Blanc lead the investigation in Knives Out, he was less a protagonist and more an antagonist to Marta Cabrera (Ana de Armas). Johnson said the upcoming film will have Blanc standing in the spotlight.
"Blanc gets an invitation to come to this murder mystery on this island," he said in a statement. We're very much meeting these people and getting into this world through his eyes."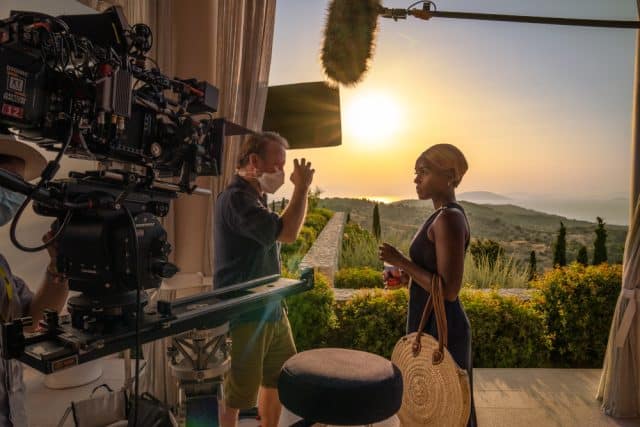 Johnson also explained the title of the film, Glass Onion. It's a nod to the 1968 Beatles song by the same name. "I'm always fishing for something fun that Blanc can grab onto as an overwrought metaphor that he can beat to death," he said. "This is all in plain sight from the very start. So, the idea of glass came to me, something that's clear. I'll be very honest. I literally got out my iPhone and searched my music library with the word glass. "There's got to be some good glass songs." I was like, "Oh, is it a glass fortress? Is it a glass castle? Is it a glass man?" The first thing that came up, because I'm a huge Beatles fan, is 'Glass Onion.'"
Though this is a sequel, audiences are warned to expect the unexpected as Johnson aims to make this film feels as different as possible from the original.
You can see Janelle Monáe in a leading role when Glass Onions: A Knives Out Mystery premieres on Netflix on December 23.