One of the best things about messaging apps is that you can have conversations anytime, anywhere in just a few taps. That said, using messaging apps comes with a whole new set of lingo, whether it's emojis or shortcuts like "ROFL" and "IYKYK". It can be challenging to figure out what they mean without searching online – not to mention embarrassing, especially if you make a wrong assumption or use it incorrectly.
Chances are, you've encountered the term "FT" in the middle of a conversation. A friend may have asked if you were free "to FT". But what is "FT" meaning in text conversations? Keep reading to find out what this acronym stands for, how you can FT, and if FT has any alternate meanings.
Related | Apple Is Beta Testing A Gender-Neutral Siri Voice
What Is 'FT'? Meaning And Use
"FT" most commonly stands for "FaceTime." FaceTime is a video and audio calling app for Apple devices such as iPhones, iPads, iPod Touches, and Mac computers.
Video and audio calls can be one-on-one or held with multiple users, with group calls having a limit of 32 participants. While you can make audio calls using an Apple Watch or HomePod, you can't make or answer video calls on these devices.
If you're running this app on your iPhone, FaceTime is automatically activated through your mobile phone number. This means FaceTime is already ready for use and connected to your mobile number as soon as you insert your SIM card into your iPhone and turn your phone on.
FaceTime can also be activated on other Apple devices using your email address. Note that, while you can't completely remove a phone number from FaceTime, you can change the email address connected to your FaceTime app.
Don't be surprised if this is your first time hearing about FaceTime or if it isn't installed on your phone. Android mobile devices don't have FaceTime. However, Android and PC users can now join FaceTime calls online. Thanks to updates to iOS 15, Apple users can create FaceTime links that Android or PC users can simply tap to join through the Google Chrome or Microsoft Edge browsers.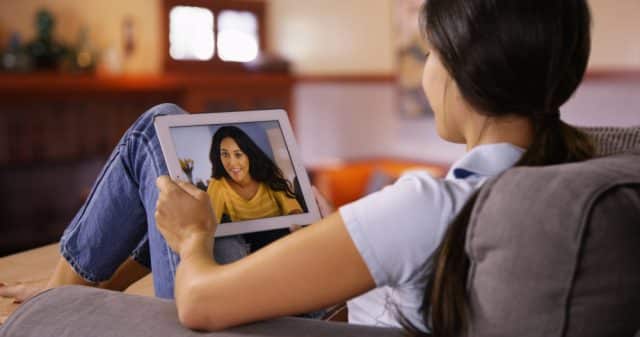 Alternative Meanings For 'FT'
"FT" can have different meanings depending on the context. Here are some of the most well-known ones:
"Featuring": When mentioned in the title of an audio track, this refers to a musician collaborating with another musician. For example: "'Crazy In Love' by Beyonce ft. Jay-Z" means the main artist of the song is Beyonce, while the "featuring" artist Jay-Z has a small part showcasing his talent.
"Fuck That": If someone wants to express their frustration or anger, but doesn't want to type out cuss words, they may simply type "FT" for "fuck that".
"Full Time": If used in the context of work or soccer, "FT" stands for "full time". If a job is "FT", it means it's a full-time position and not a part-time one. If it's mentioned in the context of soccer, this means the entire period of the match has finished, as opposed to "half-time", which refers to the halfway point of the match time.
"For Trade": When you encounter "FT" on online marketplaces or forums, some players may use the term "FT" when they want to exchange something.
Check the context of your conversation – if you were just talking to someone about CS:Go, and they mention they have items "FT", it means they want to trade these virtual items for other assets.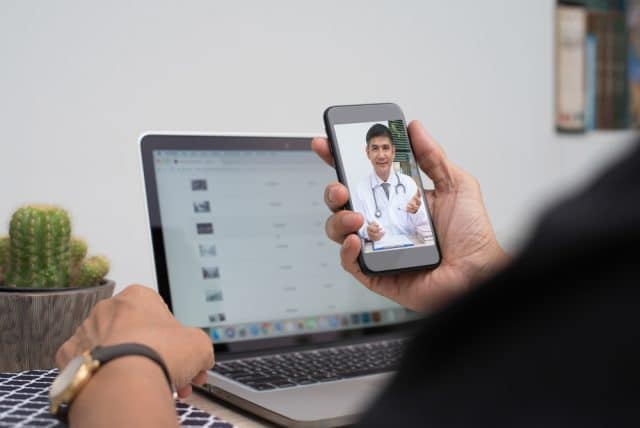 How Do I FaceTime With Someone?
If you want to move from text messages to a virtual face-to-face conversation, you may want to call your friend on FaceTime. Here's a simple step-by-step guide on how to use the app on an iPhone.
Make sure both you and your friend are using Apple devices. FaceTime calls can only be placed by making links or through Apple devices like an iPad, iPhone, or iPod Touch. Let them know that you plan to FaceTime them so they can turn on their Apple device and wait for your call.
Unlock your iPhone, then swipe down to search for the app.
Type "FaceTime" into the search box, and the app will appear as a result. FaceTime is preinstalled on your iPhone – this will lead you to the app quickly. However, if you've deleted the app, it won't show up in the search results, and you'll have to reinstall it.
Tap "FaceTime", then tap the "+" icon at the top right of your screen.
Enter your friend's email or mobile phone number connected to their Apple ID.
Select the "Video Call" button to start your video call, and wait for them to pick up.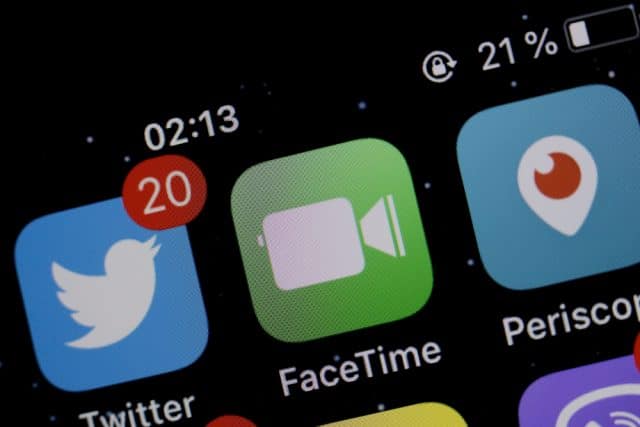 How To Block FaceTime Calls
Your Contacts app has a built-in blocking feature. If you're getting pesky FaceTime calls, you can quickly stop these by blocking them on your device. Here's how to block someone ASAP.
Simply tap the "i" icon next to a number or name in your recent FaceTime calls on the Phone app or FaceTime app.
The contact card connected to those details will show on your screen. Double-check these details to make sure you're blocking the right person.
At the bottom of the contact card, there will be an option for "Block This Caller". Tap this button.
That's it! Once tapped, that person won't be able to call you anymore.
Alternatives For Android Users
Android devices may lack FaceTime, but fret not – there are plenty of video call apps with similar features. Here are some alternatives you can try instead.
Google Hangouts
WhatsApp
Telegram
Facebook Messenger
Skype
Zoom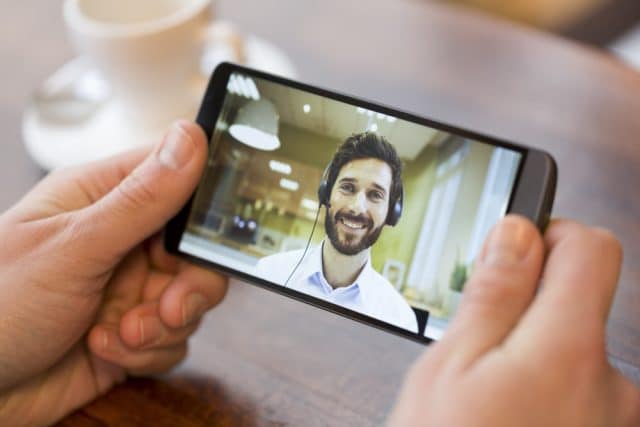 Take Your Conversations To The Next Level
Text messages are great, but FaceTiming with someone can make a conversation feel more personal. The next time someone you're interested in asks if you're free to FT, give yourself a quick last-minute check in the mirror and get ready for a video call.
Related | Elliot Page Is Joining The Dating App Scene