Peacock has finally dropped the first terrifying teaser for the upcoming slasher film, They/Them (pronounced they-slash-them).
Starring Kevin Bacon as camp counselor Owen Whistler, They/Them follows a group of LGBTQ+ campers as they attend a weeklong conversion camp. But as we see in the trailer, there's another side to this camp, one that's darker than just conversion therapy.
Related | "Scream" Cast Talks Why Ghostface is a Horror Icon
Even Whistler's "reassuring" smile will send shivers down your spine.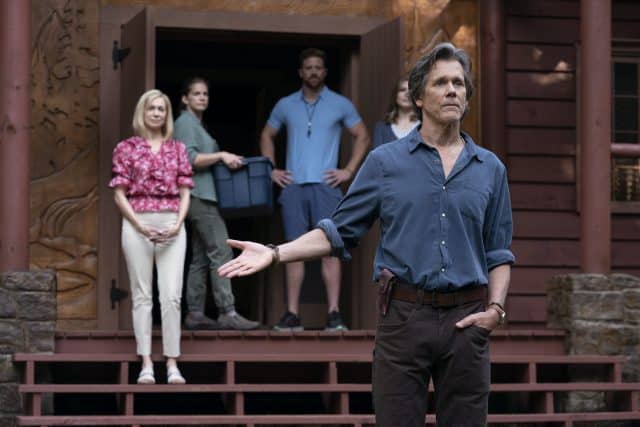 Meet the Campers of They/Them
The teaser also gives us a glimpse at the eery and sinister counselors, the queer bunch of campers, and the unique camp activities they will participate in throughout the week. That is if they survive the week.
The list of campers includes Jordan (Theo Germaine), a transgender and non-binary camper who made a deal with their religious parents to legally emancipate if the camp doesn't "work. There's also a transgender woman named Alexandra (Quei Tann), Stu (Cooper Koch) a gay jock who longs to fit in at college, a bisexual camper named Veronica (Monique Kim), a closeted lesbian named Kim (Anna Lore), and Gabriel (Darwin Del Fabro), a sensitive gay camper who's sick of being bullied.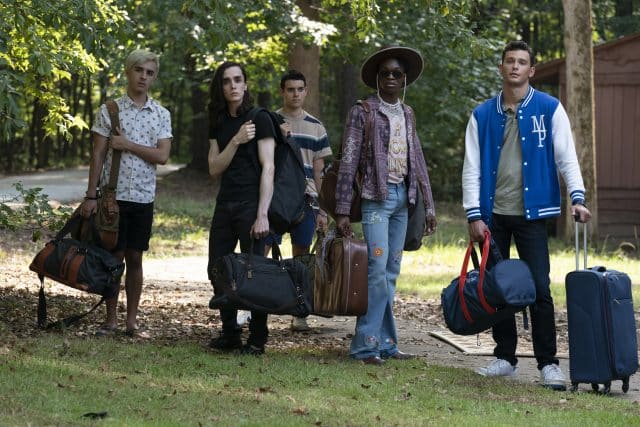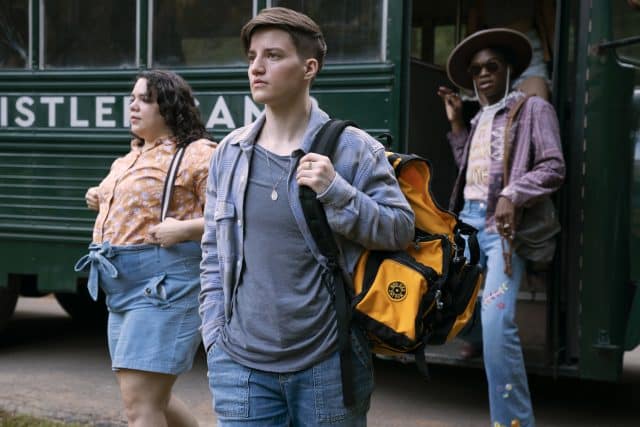 It's a Queer Slasher Film Frenzy
Queer coding has been present in horror movies for centuries, but this film looks to embrace the queer horror genre head-on. Its title is literally a play on a pronoun pun, and the main monster has a slash down the front of its mask. Need we say more.
"They/Them has been germinating within me my whole life. I've loved horror movies for as long as I can remember, I think because monsters represent 'the other' and as a gay kid, I felt a powerful sense of kinship with those characters who were different, outlawed, or forbidden," said writer and director John Logan in a statement.
"I wanted to make a movie that celebrates queerness, with characters that I never saw when I was growing up. When people walk away from the movie, I hope they're going to remember the incredible love that these kids have for each other and how that love needs to be protected and celebrated."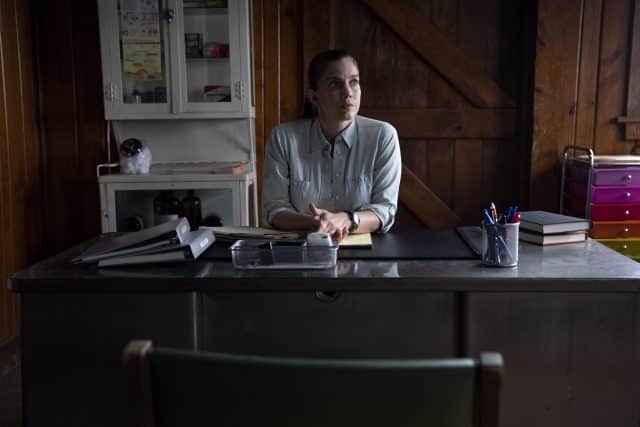 The rest of the cast includes Anna Chlumsky and Carrie Preston. Award-Winning Screenwriter John Logan will make his directorial debut when They/Them premieres exclusively on Peacock on August 5.