"They both ultimately love each other very much."
The Witcher's showrunner replied to the "homoerotic undertones" between the series' two principal characters.
Following the premiere of Netflix's eight-episode fantasy epic, fans of The Witcher took to social media to discuss the relationship between the show's main characters, Geralt (Henry Cavill) and Jaskier (Joey Batey).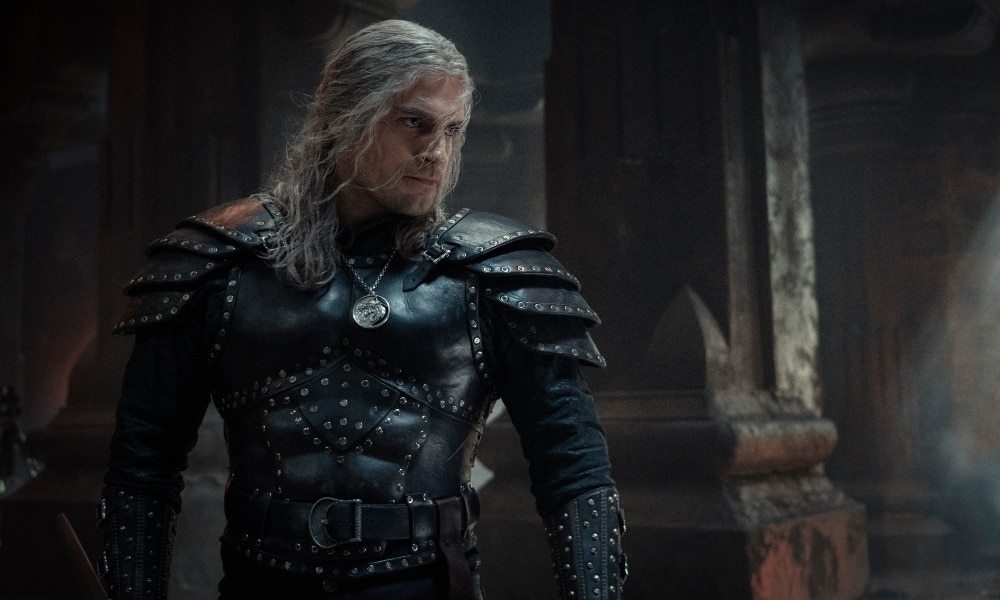 Throughout the first season, Jaskier follows Geralt regularly and scrutinizes his opposite-gender relationship. At one point, Jaskier asks Geralt if he lets "strangers rub chamomile onto [his] lovely bottom."
Related | 7 Unexpected Revelations From Netflix's Coming Out Colton
In the books and video games, Geralt's main love interest is Yennefer (portrayed by Anya Chalotra in the Netflix adaptation). Many fans asserted that he had more chemistry with Jaskier and consequently "shipped" them as a possible couple.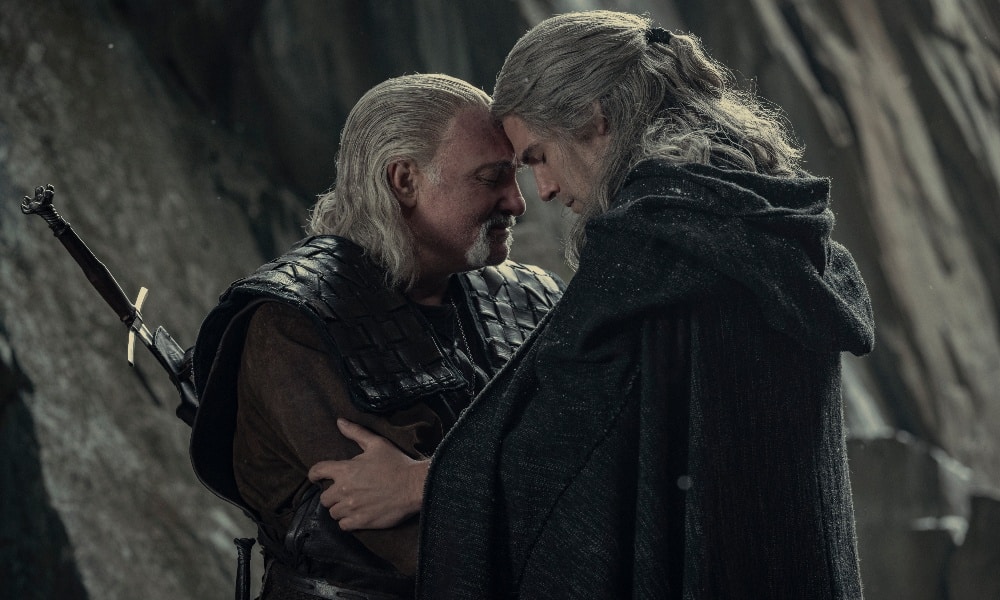 "Geralt and Jaskier should just be a couple on the show. I'd be far more interested in watching it," tweeted one fan. At the same time, another penned: "Is it just me or are Geralt and Jaskier like really f—g gay for each other? Like wow."
In an interview with Digital Spy, series creator Lauren S. Hissrich rejected any queer connotations. She said Jaskier and Geralt's relationship is "just an example of male friendship."
Related | Netflix Star Brian J. Smith Comes Out as Gay
"These are men who … one of them is very passionate, and very creative, and is able to express his feelings, and one is not at all," she explained.
"But they both ultimately love each other very much."
The Witcher's video games are queerer than the Netflix show. The third installment of the game series even features a character called Mislav, who became a hermit after his male lover dies by suicide.
Season two of The Witcher is now streaming on Netflix.
Watch The Witcher Season Two Trailer