Coming Out Colton premiered on Netflix, and, surprisingly, it did not disappoint.
Coming Out Colton follows former professional football player and star of The Bachelor Colton Underwood embarks on a journey of self-discovery coming out as a gay man, including addressing his past and embracing his place in the LGBTQ community. Underwood opens up and drops some bombshells regarding his mental health, sexuality, and past relationship with Cassie Randolph.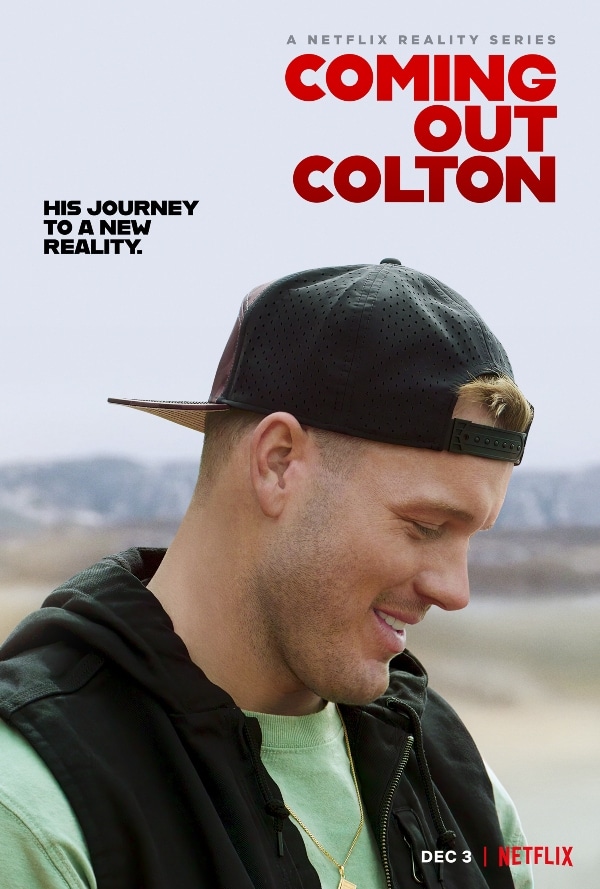 Here are seven of the biggest revelations from Underwood's six-part Netflix series.
1. Coming Out to Family on 'Coming Out Colton'
Earlier this year, the reality star came out during a sit-down interview with Robin Roberts on Good Morning America. During the discussion, Underwood addressed his ex-girlfriend Randolph's allegations following their public break-up. The former NFL player also revealed he knew he was gay when he was six years old. During a conversation with his mom in the first episode of the series, Underwood opens up about his sexuality and exactly how long he has known he was gay. He explains, "I've always known that I was different, but I've always had to hide it. Growing up, I never had anybody I could look at and say it's okay to be gay. I never had that, and I never wanted to deal with it."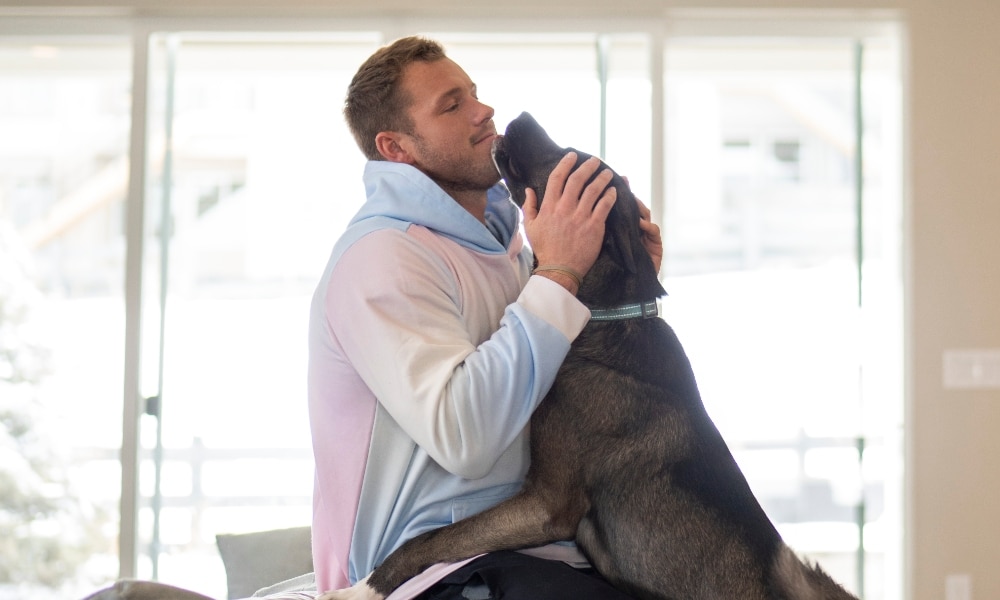 2. Why Colton Underwood Did The Bachelor
During the process of his coming out, the people closest to Underwood are still trying to understand a few things including why he would want to be The Bachelor if he knew he was gay. Underwood reflects, "I had no business being the Bachelor. I just mentally was not in a good place. I remember saying, 'Thank you, God, for making me the Bachelor. You're gonna answer my prayer and make me straight. This is my chance to find a wife, and now I have nowhere to run. I have to get engaged so I can get married, and once I get married, I'm gonna have kids, and then it's gonna make me straighter."
Related | 20 Amazing LGBTQ Movies on Netflix Right Now
He details his "Fantasy Suite" experience, a date night on The Bachelor often concluding in some physical activity, but not for Underwood. He says, "I knew I was attracted to men, but I felt like if I lose my virginity in the Fantasy Suite, is it going to please me enough to keep me wanting to be straight? I slept in sweatpants and a sweatshirt. I was sweating."
3. How He Tried to "Pray the Gay Away"
After years of trying to "pray the gay away" in an attempt to live life as a straight man, Underwood went as far as competing on not one but two dating competition shows. He finally thought he had cracked the heterosexual code when he met Randolph, a contestant on The Bachelor. But following his successful reality season, Underwood began to break down. Under the pressure and spotlight, he became paranoid his sexuality would be called into question and began making a series of choices that would land him in serious legal trouble. Served with a restraining order following allegations of harassment and stalking by his former flame, Underwood attempted to take his own life by overdosing on Xanax, an anti-anxiety medication. He says, "I hit rock bottom. I took a lot of Xanax, not thinking I was going to wake up the next morning. I did. I drove home that day. I put Zuka [his dog] in the car and drove back to Colorado."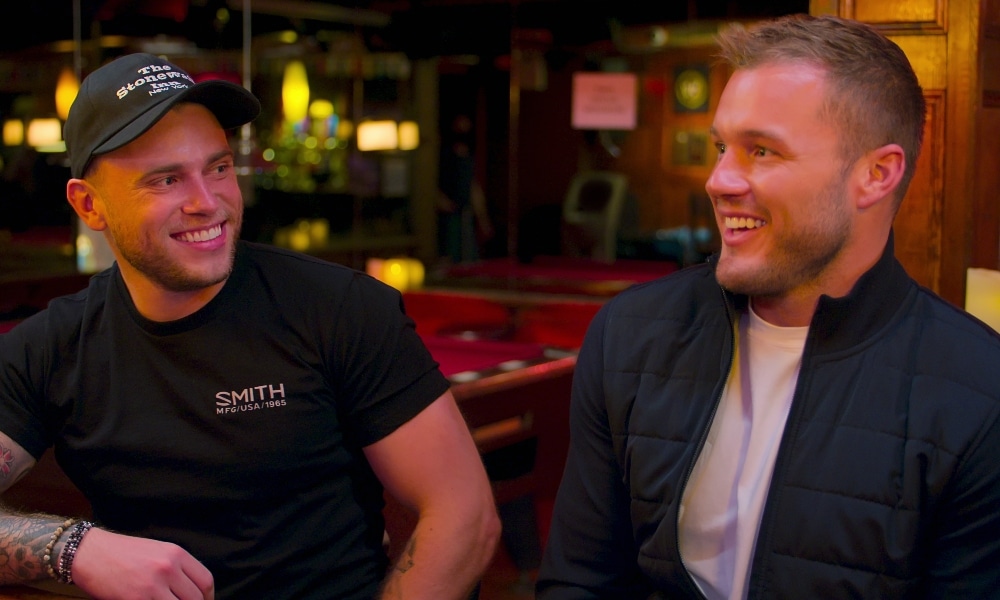 4. Why Colton Underwood Decided to Come Out
Although it may have appeared to be a ploy to spin the press in his favor after less than flattering headlines, Underwood details the real reason he decided to come out when and how he did. Coming Out Colton documents the process and conversations Underwood had with family and friends regarding how he should come out, at one time even discussing the possibility of appearing on Ellen. Ultimately, Underwood decided a tell-all with Robin Roberts would be the best option to share his story. Underwood said he came out because he was tired of lying and wanted to take responsibility. He was "ashamed and mortified of what got him to this position in the first place."
5. How the NFL Kept Him in the Closet
Like many professional athletes, Underwood's unrelenting exposure to homophobic rhetoric by fellow players and coaches contributed to his internalized homophobia and fear of being an out athlete. In episode two, Underwood meets with other queer former NFL players who reflect on their struggles as they attempt to reconcile their sexuality. David Kopay, a 79-year-old retired running back, even recalled a time when there was an underground network of gay NFL players who would "go out to the gay discos," describing how hall-of-fame stars like Jerry Smith would operate as gay men off the field.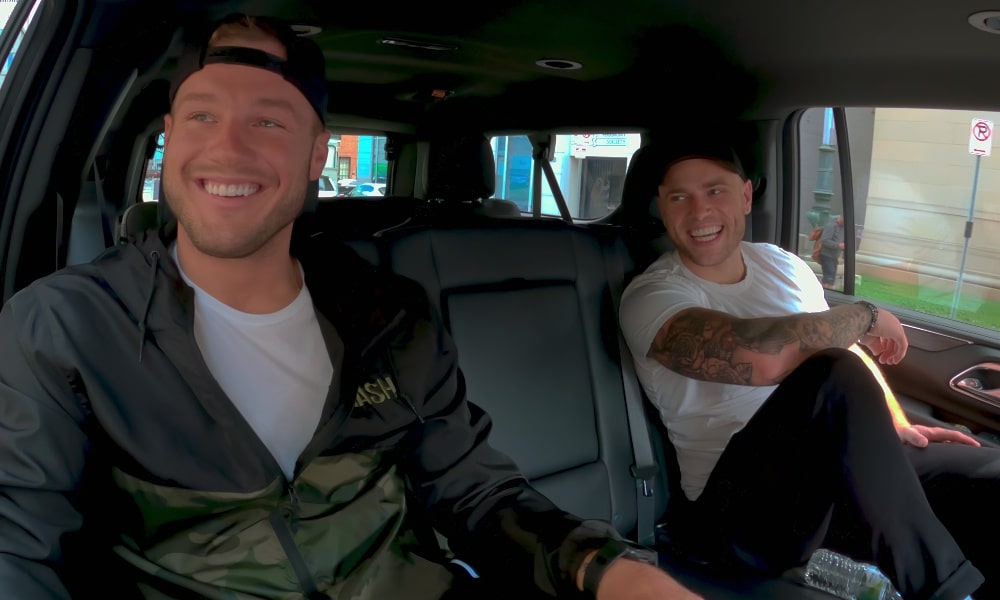 6. His Plans for the Future
Numerous times throughout the six-part docuseries, Underwood takes responsibility for his past behavior while looking to the future and where he sees himself. During a visit with a couple of new gay friends, Underwood plays with their son and says, "I think I want something like that," referencing their family. He continued, "ideally, I'd love to get married. I would do it alone [fatherhood], but I would like to get married and have a partner.
Other Takeaways
Underwood may be the star of this series, Gus Kenworthy, his self-proclaimed mentor, steals the spotlight. Kenworthy offers heartfelt and articulate insight regarding the queer community through facts, humor, and personal anecdotes. He challenged Underwood throughout the show to be more thoughtful, present, and informed, all while playing sex-positive wingman and confidant. Coming Out Colton is worth the watch simply for Kenworthy's quips.
Related | Colton Underwood's Surprisingly Emotional Series Is Here
But if you're still not sold, go straight to episode six, minute marker 7 minutes and 45 seconds. Underwood sits down with reverend Nicole Garcia, a transgender church leader who does not mince words. She gives powerful but direct guidance, forcing viewers to take inventory of their circumstances. "Do the work. Find out who the hell you are. Not a character that you portray, not somebody that you're trying to be."
I think we all need a one-on-one with Reverend Nicole.
Watch Coming Out Colton now, only on Netflix.