Although you tuned in for the bombshell exclusives, you'll stay for Colton Underwood's authentic quest for self-discovery.
Colton Underwood's new series, Coming Out Colton, which addresses the former NFL athlete's sexuality, is streaming now on Netflix.
Underwood rose to reality fame after starring in the twenty-third season of The Bachelor. Before that, he participated in The Bachelorette as the franchise's first virgin contender. However, after wrapping the show in 2019, Underwood quickly realized it's not all roses and rosè when stalking and harassment allegations by ex-girlfriend Cassie Randolph surfaced in early 2020.
Underwood stayed silent regarding the allegations and temporary restraining order until sitting down with Robin Roberts of Good Morning America on April 14, 2020. During his one-on-one interview, the former pro athlete addressed his behavior and dropped a bombshell regarding his sexuality; the virgin bachelor was gay.
In response to Underwood's announcement, many viewers felt his proclamation was in an attempt to redirect attention away from the allegations surrounding his former flame. Media scrutiny and social media commentary were immediate and not kind to 29-year-old following his tell-all, explicitly documented in parts five and six of this six-part series.
What Is Coming Out Colton About?
On the surface, this multi-part series may appear to be a ploy for the once adored reality personality to reignite his star power, but look closer and with kinder eyes, and you may see a member of the LGBTQ+ community exploring the complexities and hardships of the human experience.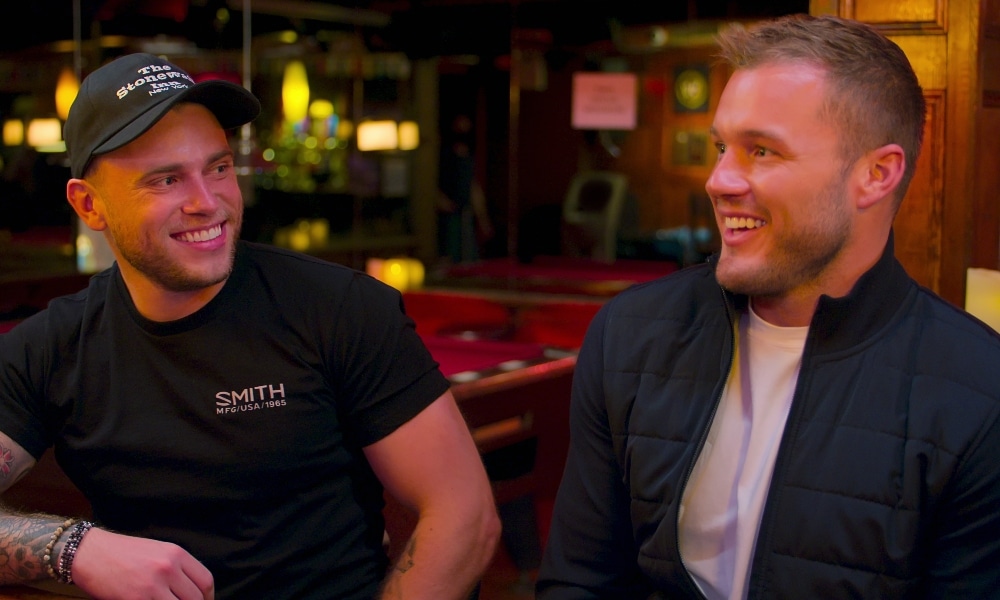 With the support of Olympic athlete, friend, and mentor Gus Kenworthy, Underwood begins the process of coming out to his closest friends and family while also being forced to address his past issues, tabloid headlines, and religious beliefs. Through Underwood's emotional conversations and uncomfortable interactions with his dad, former coaches, and even his pastor, you experience the pain and confusion many members of the queer community face as they reconcile their sexuality.
However, the series is more than the self-indulgent sob story of another "cisgender, white, gay guy," as Kenworthy eloquently defines. Underwood is self-aware and acknowledges how his circumstances allow for a much different coming out experience than many of his LGBTQ counterparts.
You cannot help but feel for Underwood as he tells his story and invites other queer people in to share their experiences. From a transgender church leader to a gay country singer from Nashville, Coming Out Colton heartbreakingly documents the collective trauma and resilience of queer people. As Kenworthy says, "gay people, I feel like we are more inherently empathetic because we've all gone through this process of truly hating ourselves. The friendships I have, the relationships I have, the community I am a part of, that we're a part of, that you're about to be a part of, it's the best."
We agree.
Coming Out Colton is now streaming only on Netflix.