Estimated reading time: 6 minutes
WARNING: Red, White & Royal Blue Spoilers Ahead!
This summer is truly one for the books! So many popular novels are seeing live-action adaptations being released all over streaming platforms, and many of us readers don't know how to feel about it. Personally, I love it. From Heartstopper season two on Netflix to The Summer I Turned Pretty on Prime, we are really being fed this month.
Making History
A few months ago, the studio asked me to attend an early screening of Red, White & Royal Blue, a novel by Casey McQuiston that I DEVOURED in hours and could not stop ranting about for days (maybe weeks) after. My fellow bookworm sister put me onto it, and I have zero regrets. The story is a vibrant retelling of a classic fairytale idea, except this time, a queer couple leads it. What's not to love? 
Because of my deep adoration for the novel, I was worried about how Amazon Prime would handle a TV movie adaptation. What if I hated Alex and Henry? Will the have any chemistry? What if they ruin some of my favorite lines (like "History, huh? Bet we could make some)? Well, I have good news and bad news. The movie is not a perfect adaptation of the film, with all scenes and lines being verbatim to the book. However! I did really enjoy the film. Bonus points for being able to watch the film in a theater with Taylor Zakhar Perez and a few other members of the cast. But I promise, there is no bias here.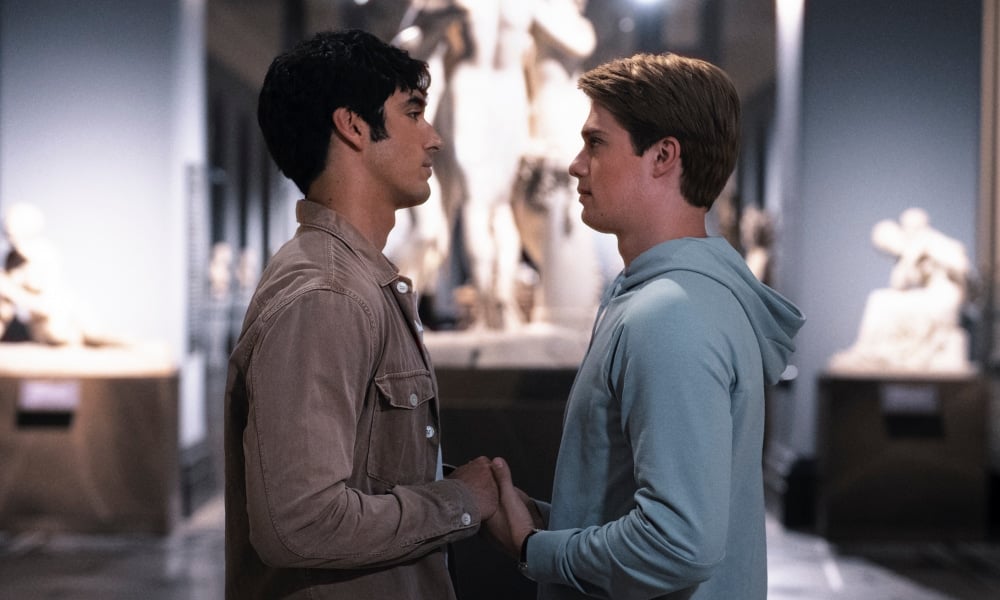 Meet the Cast of RW&RB
For those unfamiliar with the book, it tells the story of two young people of power – the Prince of the United Kingdom and the First Son of the President of the United States – who fall hopelessly in love. Prince Henry fell first, but Alex Claremont-Diaz fell harder. It has so many beloved tropes – like enemies to lovers, forbidden love, and grumpy sunshine – and plays all of them out effortlessly. It's not hard to get caught up in their romantic rendezvous.
Alex is portrayed by The Kissing Booth 2 heartthrob Taylor Zakhar Perez while the role of the Prince is played by previous streaming royalty, Nicholas Galitzine. The ladder played royalty in Prime's Cinderella adaptation. Other prominent figures from both the film and book include President Ellen Claremont (Uma Thurman), Alex's best friend Nora Holleran (Rachel Hilson), Princess Beatrice (Ellie Bamber), and King James III (Stephen Fry). Truthfully, I have no qualms with this cast. They all played the roles decently well, and I easily fell in love with Galitzine, Perez, and Hilson.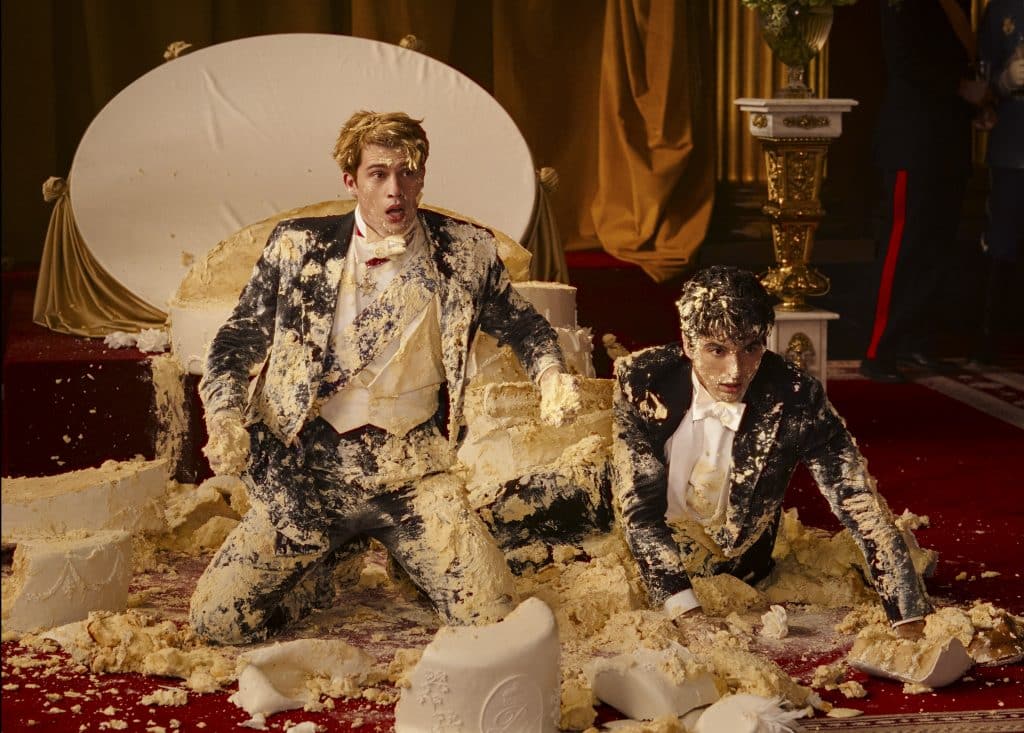 The Story of Alex and Henry
Their story begins with Cakegate, where Alex gets a little too drunk at a party and shoves himself and the Prince of England into someone's wedding cake. It's all the Prince's fault, though. Why does he have to be so snobby to Alex? What's his problem?
Oh yeah. He's in love with the charming and sarcastic First Son who seems to pop up EVERYWHERE. Plus, Henry's in the closet and must conceal all of his feelings for anyone he fancies. So who can blame him for being angry at the stunning man?
The cake fiasco ends up all over the tabloids, forcing the two young men to make several public appearances and convince the press they are longtime besties. After a confession from Henry about why he has been so closed off to Alex (not a love confession yet), the two slowly develop a real friendship. They email, call, arrange hangouts, and sing karaoke with friends. It's all good and fun until Henry kisses Alex on New Year's Eve.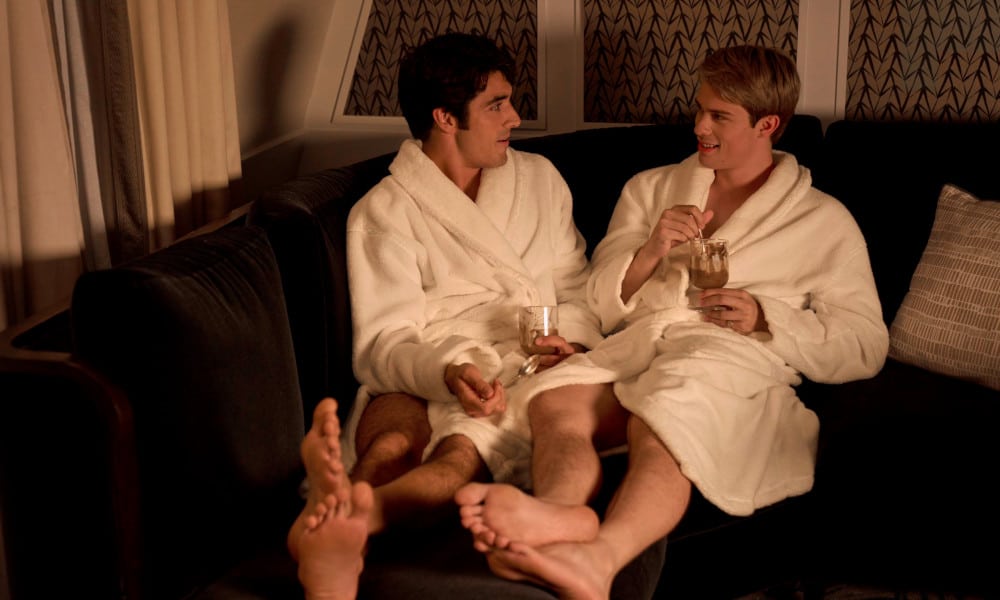 Fast forward, the two have tangled themselves up into a deep web where they love each other. Henry does not think he can ever be out of the closet, Alex is trusting the wrong people, and true love may not be able to conquer all.
Differences From Book to Screen
I admit there were moments in the film when their romance felt rushed, as is to be expected when the 448-page book is condensed into two hours. I also had concerns over how they would movie magic their precious text exchanges, but overall, the mix of words on the screen to the actors reading out the messages in a real-time conversation blended perfectly with the film.
Other notable differences from book to screen are the absence of Alex's sister June and the random introduction of Miguel, who plays an on-again, off-again lover to Alex. But overall, I think the production team managed to retell Alex and Henry's beautiful love story.
Besides Henry's apparent struggle with sharing his sexuality because of extreme societal standards, Alex also shares his bisexual journey throughout the story. I admit it was better achieved through the novel, but the movie still touches on him coming to terms with his feelings for Henry and sharing his identity with his family.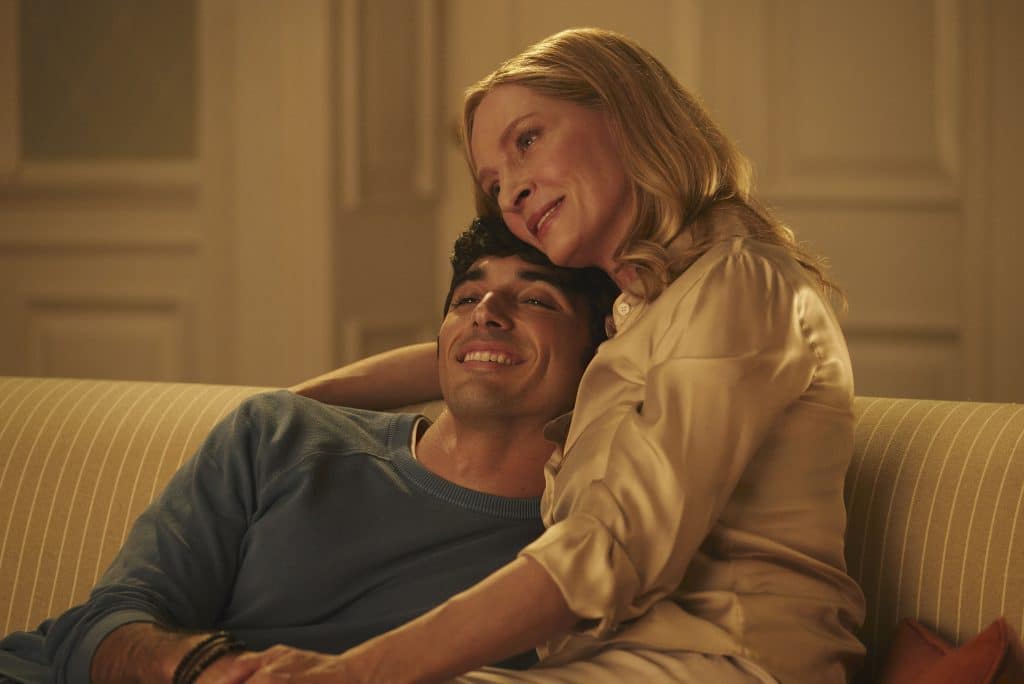 Should You Watch the Movie?
Is it revolutionary? No. Overall, the book and film are just a little deep. They are each full of fluffy romance and steamy love scenes, with readers and viewers begging to see the next part. And look out, because it does get HOT. That's why it's rated R. However, the film is lighthearted and a beautiful queer love story that will allow viewers to look up and think, yes, I needed to see two boys make out. We have so many straight movies; it's about damn time!
More RW&RB Stories: