Estimated reading time: 4 minutes
Social Media Stars Nicky Champa and Pierre Amaury Crespeau Split
Social media influencers Nicky Champa and Pierre Amaury Crespeau have ended their relationship, just less than a year after their August 2022 wedding.
The couple, who had been a pair since 2017, made the mutual decision to split after being together for almost six and a half years.
Nicky and Pierre: The Pressures of Being a Social Media Couple
"With social media, it's a bit complicated. Our relationship became a brand," Champa, 27, told Out in an exclusive interview. "I want to say I have nothing but love and respect for this person. I spent my entire twenties with this person. I grew up with this person. He's a very special person and will always remain that way for me."
Citing the nine-year age difference with 36-year-old Crespeau and the pressures of their high-profile social media presence, Champa noted these were contributing factors to their breakup.
Life in the Public Eye: Nicky and Pierre
"I think as you age, you kind of realize different things," he explained. "Then on top of it, the social media aspect of it and people constantly comparing ourselves to each other and the pressure of maintaining this image. It almost became, I would tell people, like a Black Mirror episode."
Personal Growth and the Decision to Split
"It was almost like I felt trapped within an ideology of what we've become," Champa added. "I can only speak for myself. I lost myself in this relationship, incredibly. I sacrificed a lot for this relationship. I dedicated myself to this relationship and the brand that we were building. I think that at this stage in my life, I had to choose me and pick me first. And I think [Pierre] had to do the same, and that's the direction we're heading in."
Earlier today, Crespeau confirmed the split on his Instagram Stories, simply writing "We broke up."
The TikTok Couple: Gaining Popularity and Followers
Best known for their individual TikTok channels, boasting 13.3 million followers for Champa and 13.7 million followers for Crespeau at the time of writing, they gained popularity by sharing their day-to-day experiences and travels as a gay couple. They also have a shared YouTube account with nearly 2.5 million subscribers.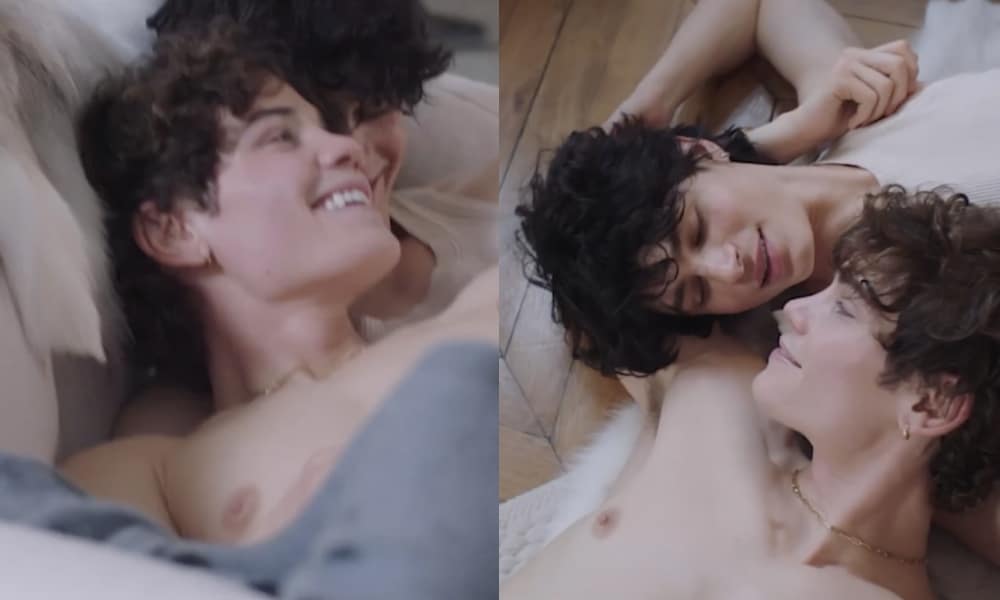 New Beginnings: Career Focus Post-Breakup
In the wake of their split, the duo will no longer collaborate on content creation, with both influencers refocusing on different stages of their careers.
"I will be continuing my own process," Champa said. "I recently started working with CAA (Creative Artists Agency) and I want to focus more on acting and modeling. So that's my pursuit and also social media on top of it.
Finding His Own Voice: Champa's Future Goals
"I think my biggest goal is to find my voice," Champa stated. "I think that for a long time I was kind of shadowed by the brand that we created and I didn't have the platform or space to be myself. That's what my focus will be going forward."
FAQs about Nicky and Pierre's Breakup
Who are Nicky and Pierre?
Nicky Champa and Pierre Amaury Crespeau are prominent social media influencers known for sharing their lives as a couple on TikTok and YouTube. They gained significant followings on these platforms, with 13.3 million and 13.7 million followers respectively on TikTok, and nearly 2.5 million subscribers on their shared YouTube channel.
When did Nicky Champa and Pierre Boo get married?
The couple tied the knot in August 2022.
How long were Nicky and Pierre together?
Nicky Champa and Pierre Amaury Crespeau were together for nearly six and a half years. They started dating in 2017.
Why did Nicky Champa and Pierre Boo break up?
In an exclusive interview with Out, Champa mentioned the complications that arose from their relationship becoming a "brand." He cited the pressures of their high-profile social media presence and their nine-year age gap as contributing factors to the breakup.
Will Nicky and Pierre keep making content together?
No, Champa has stated that they will no longer be creating content together after their breakup.
More Nicky and Pierre Stories