TV journalist Michael Ausiello never imagined his memoir would evolve into a theater-released film directed by Michael Showalter (The Big Sick).
"It feels a little bit like a miracle," Ausiello told our own Caitlynn McDaniel in an exclusive interview.
Spoiler Alert is a heartbreaking romantic dramedy about the life and love story between Michael Ausiello and Kit Cowan. The film – an adaptation of Ausiello's best-selling memoir "Spoiler Alert: The Hero Dies" – stars Jim Parsons and Ben Aldridge as well as Sally Fields, Bill Irwin, and Antoni Porowski.
View this post on Instagram
Related | Jenna Ortega Dishes on Why Wednesday Addams is a Gay Icon
Creating Spoiler Alert
The idea for a memoir was first introduced by an editor at Simon & Schuster who had seen the writer's social media updates about Kit's condition. Up to the challenge, Ausiello published his story, which then landed in the lap of actor Jim Parsons. From there, the rumblings of a movie pitch began.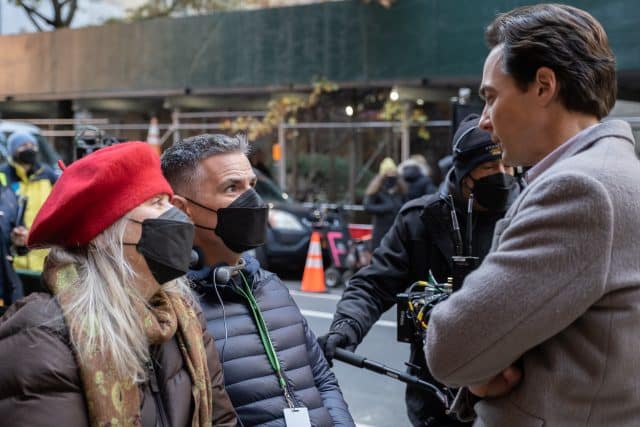 "Well, Jim was on board right out of the gate because he optioned the book. And I knew from our discussions that he wanted to play me and I was 100% on board with that. I mean, you can't do better than Jim Parsons.
"And then Ben Aldridge, that took a little time to find the right person. For me, it was less about finding someone who could do an impersonation of Kit. Although, believe me, Ben looks a lot like Kit and shares a lot of the same mannerisms as him, which is spooky, but really it came down to finding someone who had great chemistry with Jim. Because at the end of the day, you want to believe that these two people are in love. And when you watch this movie, you believe these two people are in love."
Related | U.S. Senate Passes Bill to Protect Same-Sex Marriage
And yes, in case it was not obvious, the story of a television journalist falling in love with a photographer in the early 2000s will make you cry. Bring some tissues.
A Touching Story Brought to Life
The film has some very tender moments between Parsons and Aldridge (and occasionally Fields), especially the end sequence. Aldridge said it was equally emotionally demanding to film as it is to watch.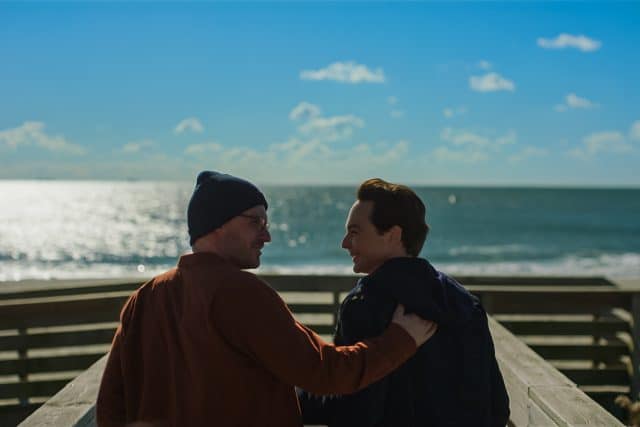 "I found their final goodbye very difficult. Just it's such a beautiful scene, and my instinct was just to weep. I think sticking to what the script required, which was Kit really graciously and lovingly letting Michael leave in that moment and being more at peace and slightly edging towards the life beyond the life we know, I found that difficult to keep a handle on. Not just being like, so that was unusual, that was an unusual day for me. But it just really was all such a privilege to be part of this story."
Parsons had a similar response to wrapping the project.
"I would say that I feel really beautifully overwhelmed about it more than I would think I was prepared for. That this is coming out into the world and the people are enjoying it."
Ausiello said his focus while writing was to be truthful and not shy "away from the messiness of the story." Though Spoiler Alert is heart-wrenching, there is a beautiful silver lining within the film.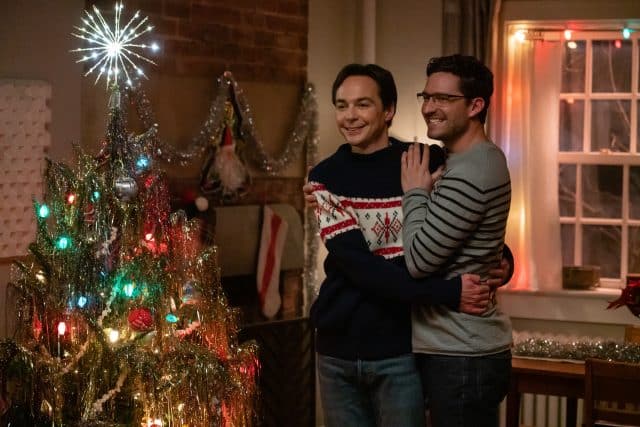 "I feel like the big thing to take away, I hope people take away from it, is that it really is a story about living your life to the fullest," Parsons said. "What's important is what's on the other side of that and what the people involved learn through that tragedy about appreciating the life that they have and the time that they're here and themselves and all their loved ones while we have each other.
"In that way, I think it's a very uplifting film, but much like life, it's not just an easy road.
Watch the full interview below and see Spoiler Alert now in theaters.