These days, it seems like everybody hates Chris Pratt. Despite his role as Star-Lord, the bisexual, polyamorous (in the comics, at least) leader in Marvel's Guardians of the Galaxy, Pratt has become the butt of countless jokes and memes about his alleged homophobia. 
But where did the rumors that Chris Pratt is homophobic even come from? And are they true? Here's the lowdown on why the internet thinks Chris Pratt is problematic—and whether he actually is.
Related | Meet the New Marvel Anti-Hero Everyone Is Thirsting Over
Which Chris Is He Again?
If, for whatever reason, you're not entirely sure which famous Chris we're talking about, here's a brief refresher.
Chris Pratt first gained prominence as the lovable doofus Andy Dwyer on the NBC sitcom Parks and Recreation. He took minor and supporting roles in films like Moneyball, Zero Dark Thirty, and Her. Eventually, he bagged lead roles in two major Hollywood franchises, Guardians of the Galaxy and Jurassic World.
Outside of Jurassic and the MCU, Pratt has also done voice work for The Lego Movie franchise and the upcoming Super Mario Bros. Movie and Garfield.
Needless to say, Pratt is one of the most successful stars of his generation, on par with the other famous Chrises, Hemsworth, Evans, and Pine. And for a time, Pratt might have even been considered by many as the best Chris. On the surface, he seems like a funny, down-to-earth, relatable, and overall nice dude.
But around 2016, something shifted and Pratt went from being the best to the worst Chris.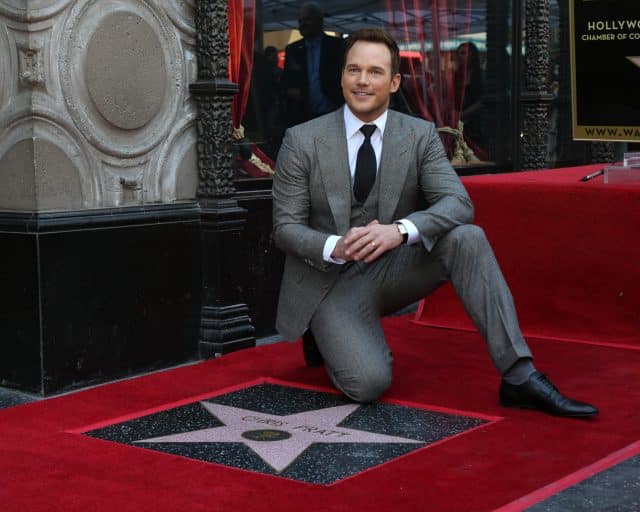 Why Is Chris Pratt Problematic (Allegedly)?
There is a myriad of reasons why the internet has turned its collective back on Chris Pratt in the last few years, from his decision to play an inadvertently creepy guy in the film Passengers to that time he gave his old cat away on Twitter.
But the most recent issue is probably Pratt's misguided Instagram birthday tribute to his wife Katherine Schwarzenegger. In the post, he thanked Schwarzenegger for giving him a "gorgeous healthy daughter".
At face value, the statement seems harmless, touching even. But as internet sleuths have pointed out, the remark could also be something of a thinly veiled insult against his ex-wife, Anna Farris. The two share a son, Jack, who was unfortunately born two months premature and suffers health complications as a result.
To Pratt's credit, the actor did appear quite remorseful for the blunder, admitting that he "cried about it" once he'd realized what he'd done.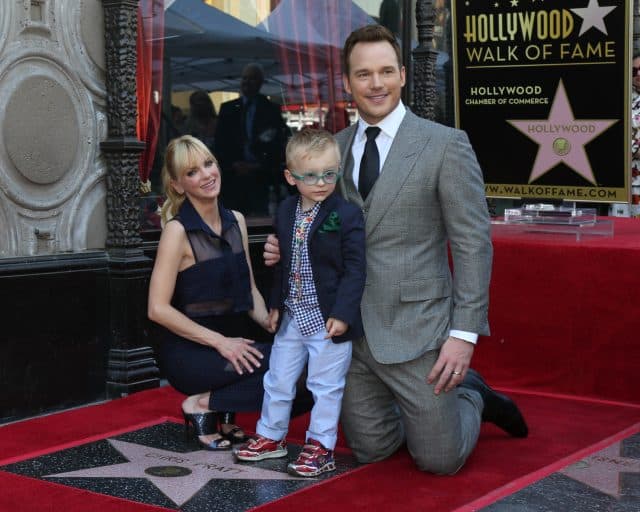 Anti-LGBTQ Church Controversy
Depending on who you ask, the aforementioned incidents (if you can call them that) seem more or less forgivable. But there is one Chris Pratt controversy that can be difficult to let go of, particularly if you're queer.
In 2019, after Pratt discussed his spirituality in an interview with Stephen Colbert, fellow actor Elliot Page called Pratt out in a tweet for being a part of a church that is "infamously anti-LGBTQ".
Later on, Page doubled down on his tweets by posting, "If you are a famous actor and you belong to an organization that hates a certain group of people, don't be surprised if someone simply wonders why it's not addressed. Being anti-LGBTQ is wrong, there aren't two sides. The damage it causes is severe."
This led people to speculate that Pratt was part of Hillsong, the formerly Justin Bieber-endorsed church that has admitted that it does not "affirm a gay lifestyle". Pratt never actually confirmed whether he attended Hillsong but instead posted on an Instagram story a few days later saying:
"It has recently been suggested that I belong to a church which 'hates a certain group of people'…nothing could be further from the truth."
"I go to a church that opens their doors to absolutely everyone," he added. "Despite what the Bible says about divorce, my church community was there for me every step of the way, never judging, just gracefully accompanying me on my walk. They helped me tremendously, offering love and support. It is what I have seen them do for others on countless occasions regardless of sexual orientation, race, or gender."
View this post on Instagram
Pratt's Political Leanings
To make matters more complicated, Pratt's political leanings have always remained pretty vague.
He once donated $250 to former President Barack Obama's presidential campaign. That said, he's also been described as giving off a "conservative energy" – he was once spotted in a "Don't Tread on Me" shirt, he follows Fox News' Tucker Carlson and controversial podcaster Joe Rogan on Twitter, and he's married to the daughter of former Republican governor Arnold Schwarzenegger.
He's also very supportive of the military and has an affinity for posting about his love for America and God on Instagram.
View this post on Instagram
Is Chris Pratt Really Homophobic?
Despite his "conservative energy" and alleged affiliation with an anti-gay church, there isn't much evidence to prove that Pratt actually is homophobic.
In an interview for the 2022 July/August issue of Men's Health magazine, Pratt clarified his relationship with Hillsong."I never went to Hillsong," he says. "I've never actually been to Hillsong. I don't know anyone from that church."
He told the magazine that he instead attends Zoe Church, which isn't exactly controversy-free. Zoe's founder, Chad Veach, says he modeled Zoe after Hillsong and once participated in a short film that compared "same-sex attraction" to "sexual brokenness".
He also told the magazine that he's not really as religious as most people think. "Religion has been oppressive as f*ck for a long time," he said in the interview. "I didn't know that I would kind of become the face of religion when really I'm not a religious person."
View this post on Instagram
The Bottom Line
There isn't a lot of evidence to go on to claim that Chris Pratt is homophobic. Yes, his online presence can be cringe sometimes and tends to lean conservative, but he's never actually made any kind of public critique against the LGBTQ community. So, for now, it comes down to how you personally perceive him.
Related | Tessa Thompson Calls for More Queer Marvel Stories