What happens when three best friends take a trip to Catalina Island?
Tyler Rabinowitz is the director of CATALINA, a story that sheds light on the modern, complex relationship between gay and straight male friends. The 16-minute short is set to premiere at the Outfest Film Festival in Los Angeles on July 16.
Three Best Friends Take a Trip to Catalina Island
Gus, Will, and Brian have been fast friends since middle school. Now in their mid-twenties, Gus is the only one to have left
their hometown for New York City, immersing himself in the queer community and finally coming into his own. He returns
home for a weekend camping with "the boys" on Catalina Island and must find new common ground now that he has
changed while discovering how his friends have changed too.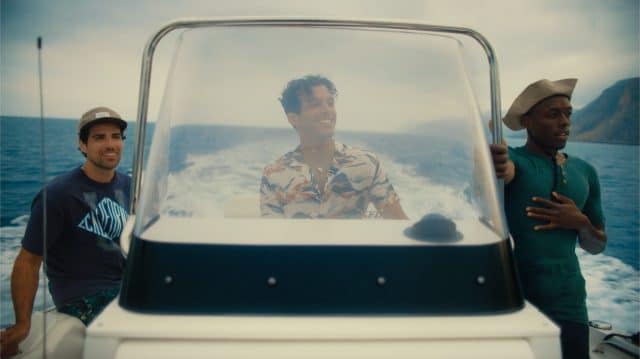 The film also includes an original score by singer/songwriter and producer Leland which includes the original song, "Love Is In The Mind". Sam DiGiovanni wrote the story, and Luca Piccin and Jeremy Truong produced. CATALINA stars Sam DiGiovanni, Ronald Peet, Ben Holtzmuller and Emily Wilson.
Related | Jonathan Bailey and Matt Bomer Play Lovers in Fellow Travelers
"With CATALINA, we ultimately hope to demystify the emotional and physical intimacy between male friends," DiGiovanni and Rabinowitz said in a statement. "Underneath the labels and rigid definitions of sexuality and gender lies a deep desire to be intimate and to be understood, especially by those closest to us. We are creating a film that speaks directly to that desire."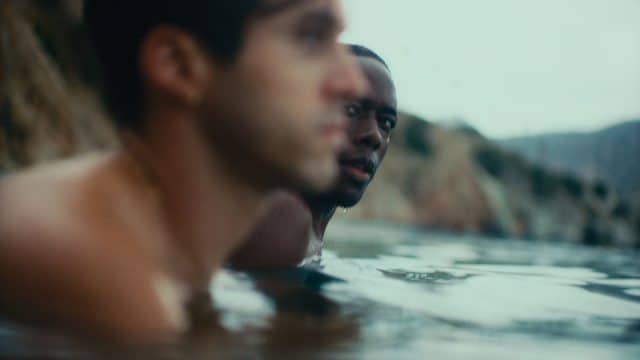 How to Watch
The premiere for CATALINA will take place at the DGA on July 16 at 11 AM PT. You can buy a ticket to the in-person event here. It will also be available virtually for those attending online.
Help the creators of this groundbreaking project fully realize the film's vision by contributing to their Kickstarter here.
View this post on Instagram