You are cordially invited…
Close your eyes. Imagine a pristine beach, blue skies, a warm breeze, and a loving partner by your side. If that sounds like a dream to you, you're not alone. For some, like Mean Girls star Jonathan Bennett and TV host Jaymes Vaughan, that dream became a reality. The now-husbands jetted off to Mexico for a stunning wedding that truly sets the standard for destination weddings.
Related | Colton Underwood Wants Someone to Air His Wedding on TV
Jonathan Bennett and Jaymes Vaughan's Love Story
The pair tied the knot last month in front of their closest friends and family in at the Unico Riviera Maya Hotel in Mexico. Many of you may recognize Bennett from his iconic role as Aaron Samuels in Mean Girls. Jaymes Vaughan is a former Amazing Race contestant and current host of Celebrity Page. In fact, the couple met while Bennett was promoting the reality show competition Halloween Wars in 2016. Vaughan proposed to Bennett in November 2020, for which he even composed a song. Planning for the idyllic wedding then began in earnest.
The wedding was queer in more ways than one. Drag Race alum Jackie Cox made an appearance, singing live and hosting the wedding cocktail reception. The grooms, like the entire wedding party, wore black tuxes from Express — regardless of gender. "We knew from the start we wanted our wedding party to be gender-neutral, and simply referred to everyone as our 'Bests'," Bennett wrote on Instagram.
A Dream Wedding
The couple also exchanged rings from Kay Jewelers. A simple silver band with inset diamonds on one edge. The pair wore them with the diamonds facing out while engaged and inverted them during their vows. "It was honestly a dream wedding!" Bennett said. "We kept having to stop and remind ourselves that we weren't on a movie set, but this was actually our real life. If you had told me this was one of my Hallmark movie sets, I would have believed it, It was that perfect."
Keep scrolling to experience the magic and emotion of their incredible wedding for yourself. Every single gorgeous photo was taken by Todd Danforth Photography.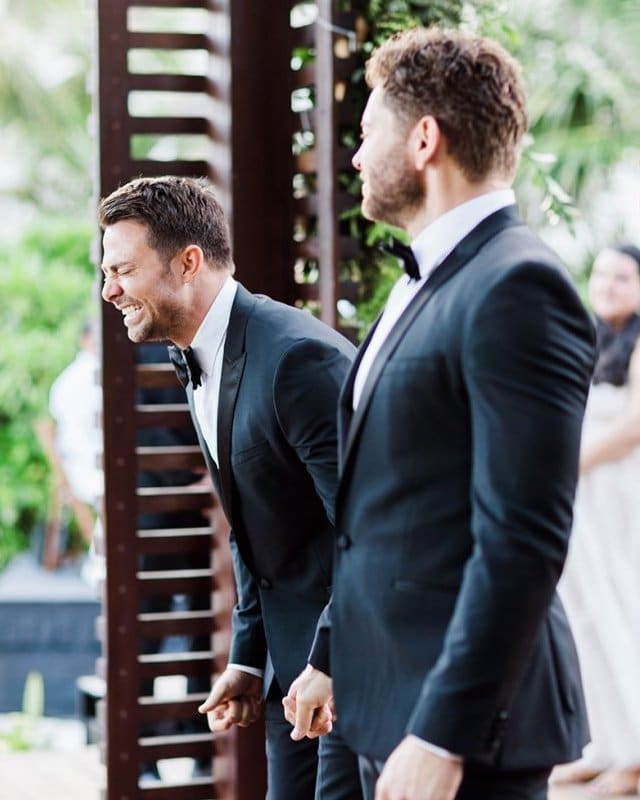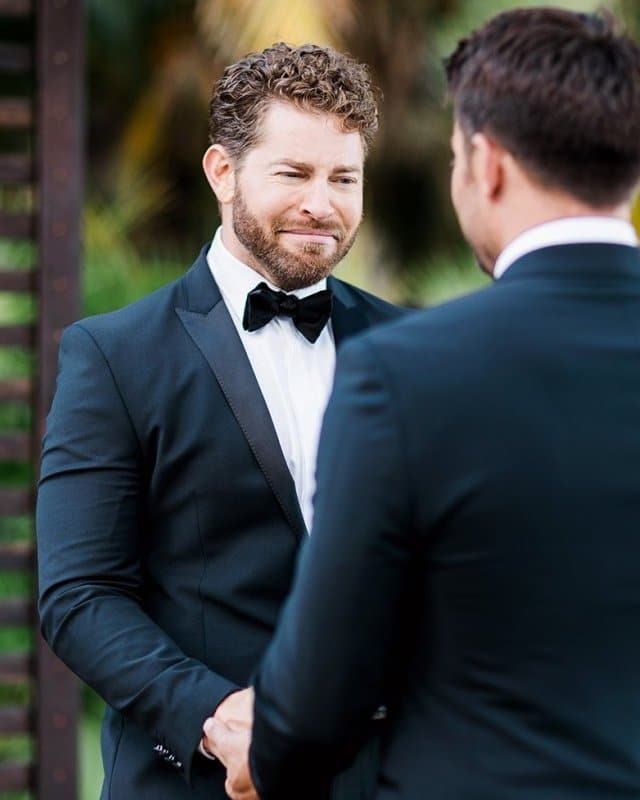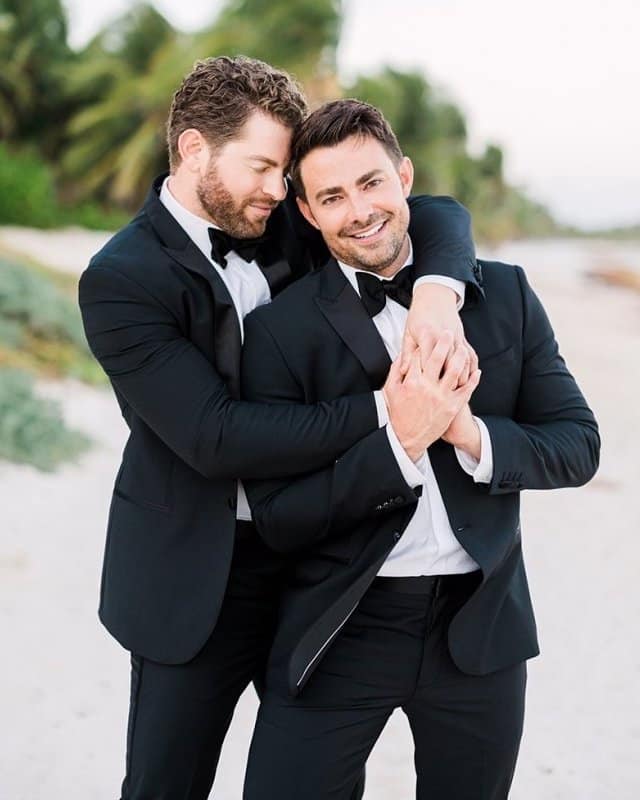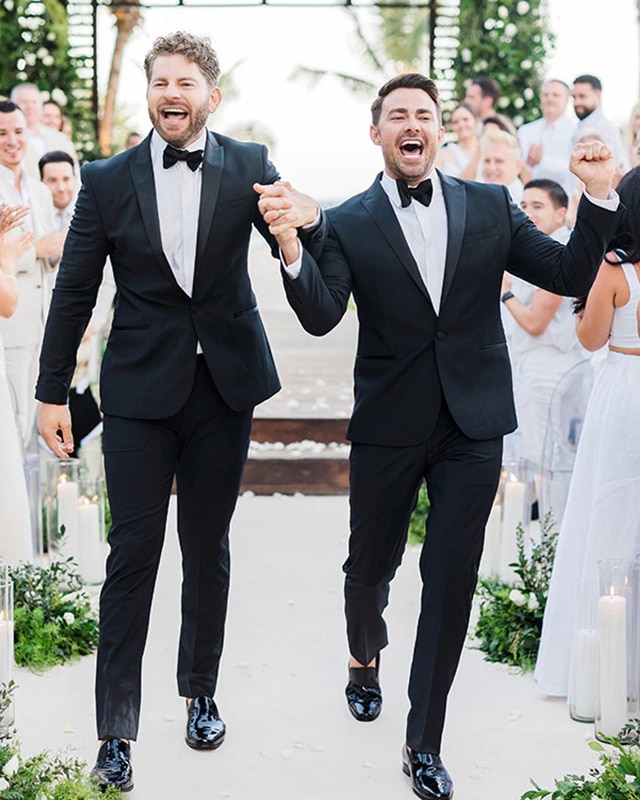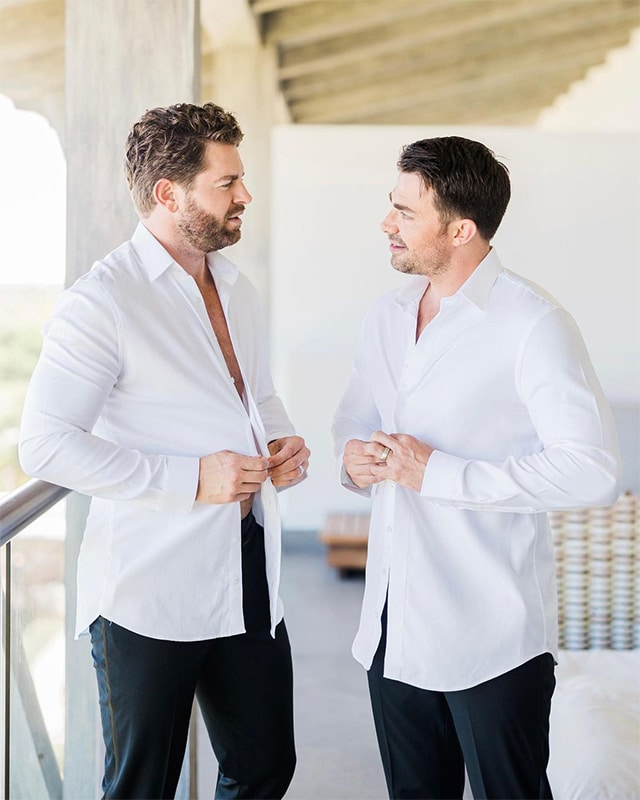 Related | Jamie Lee Curtis to Officiate Daughter's Cosplay Wedding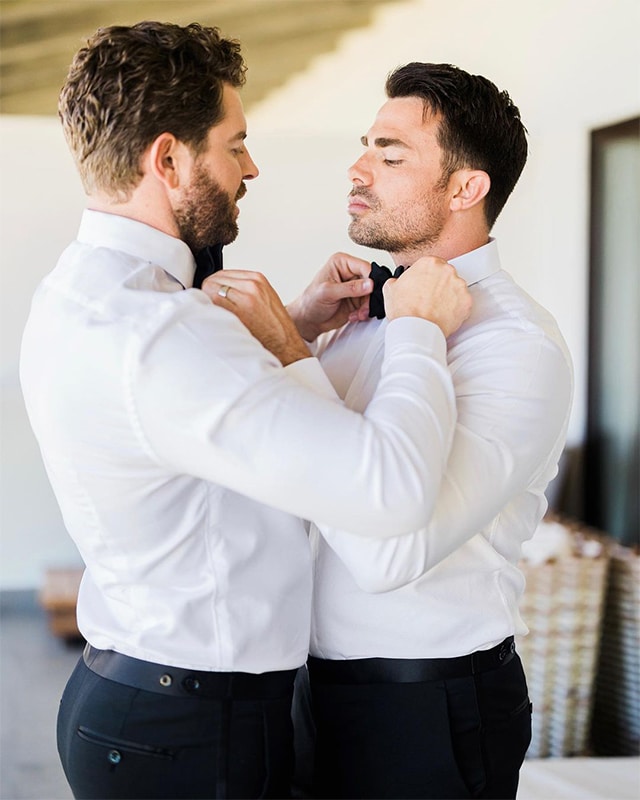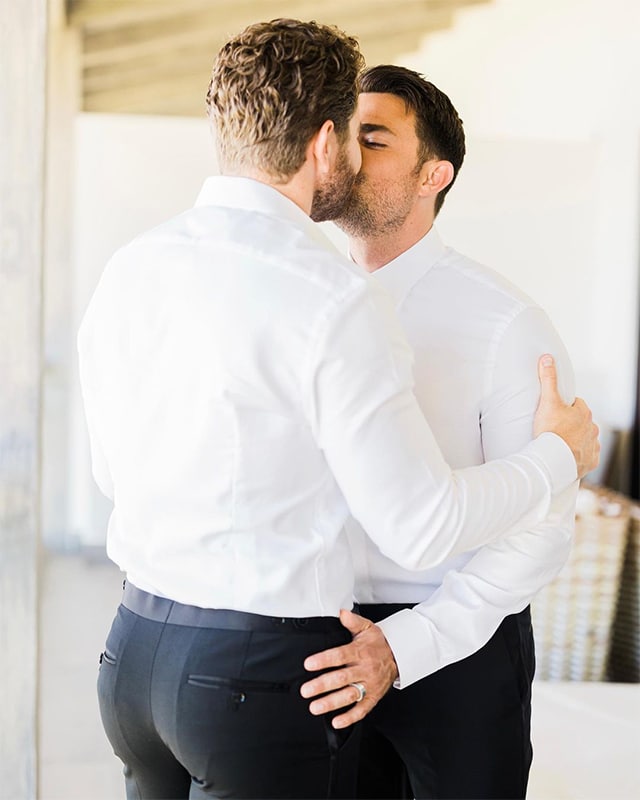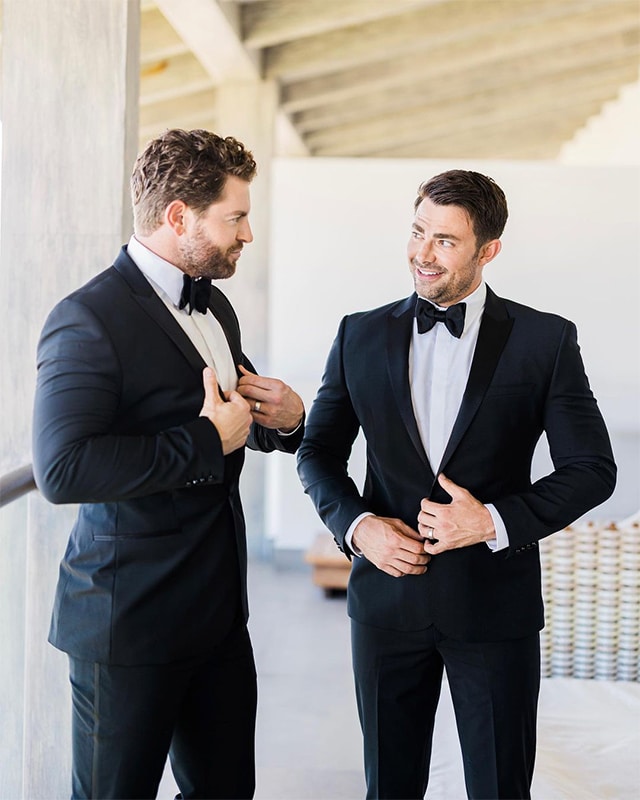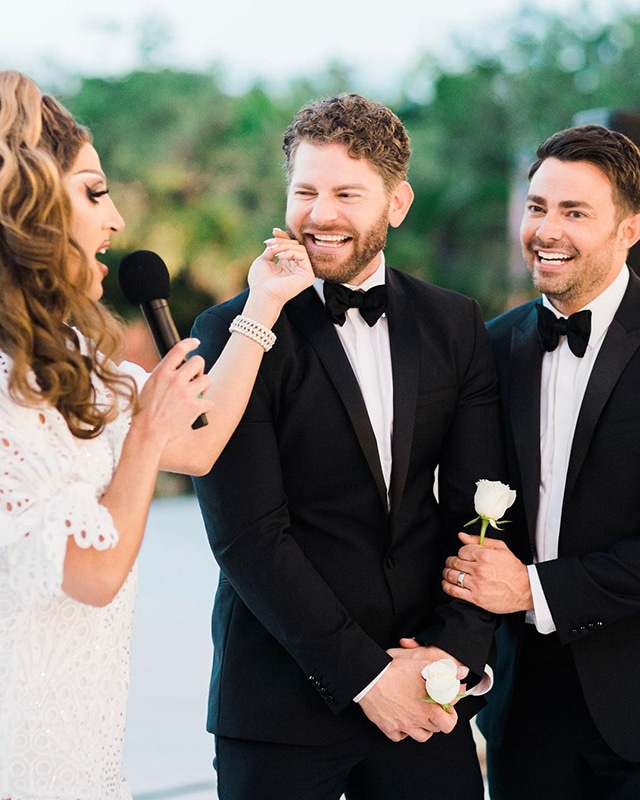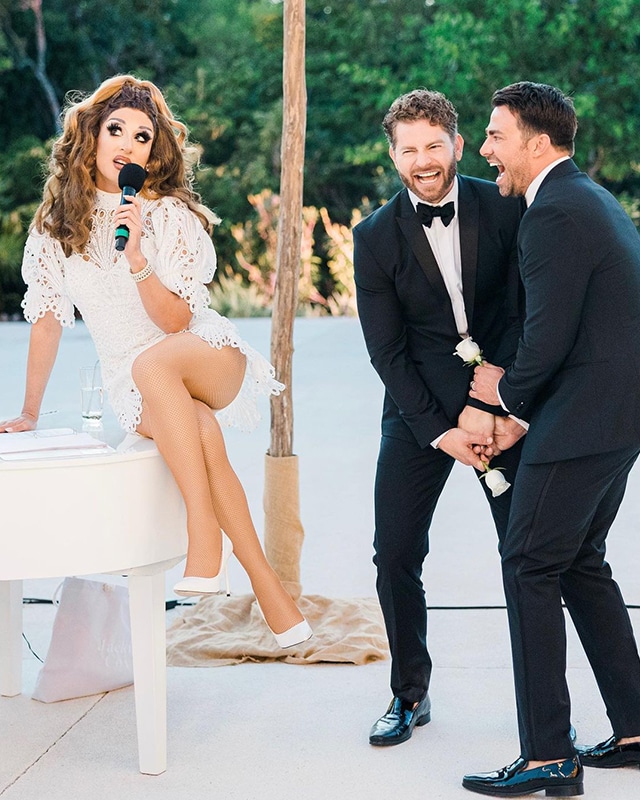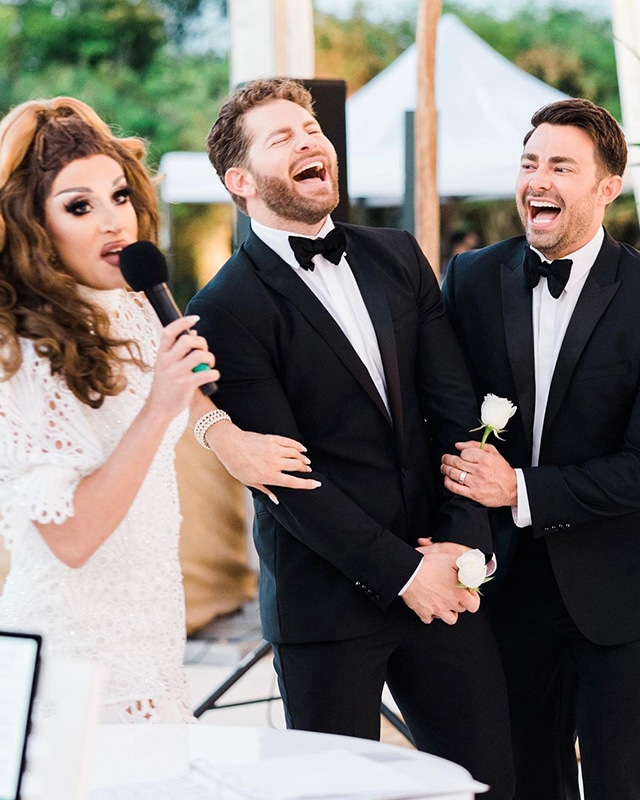 Related | Colton Underwood's Engagement Photos Are Pure Magic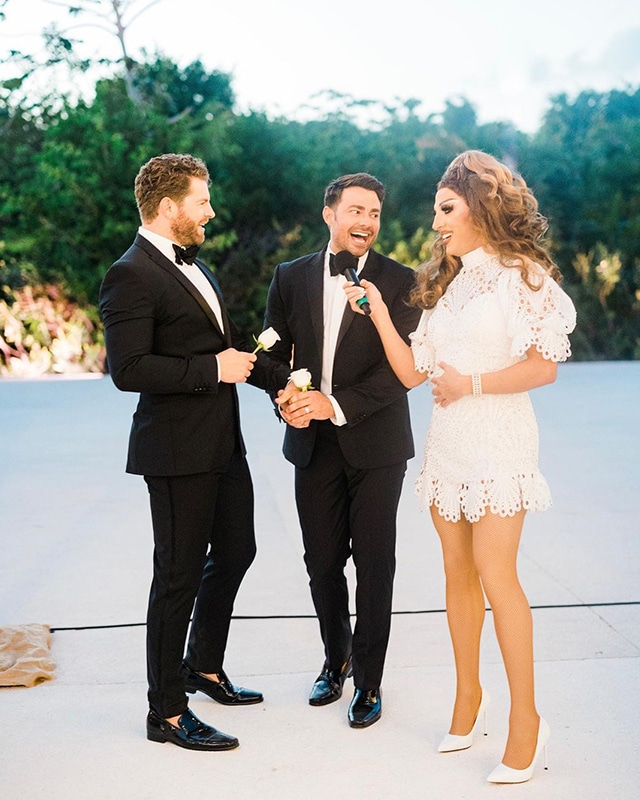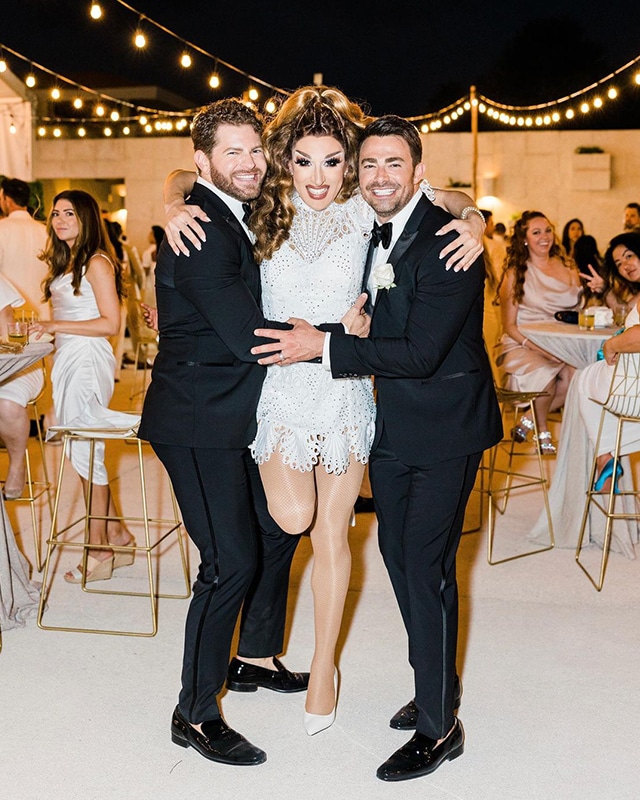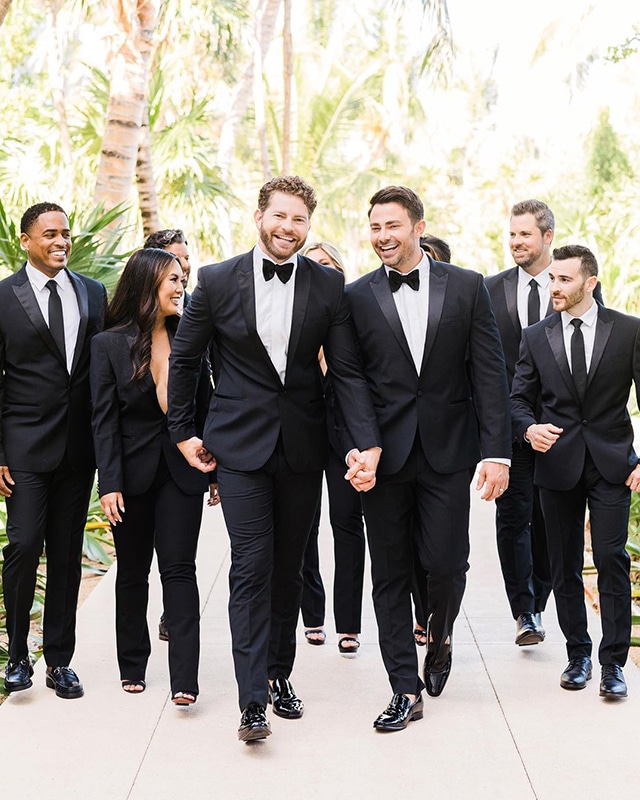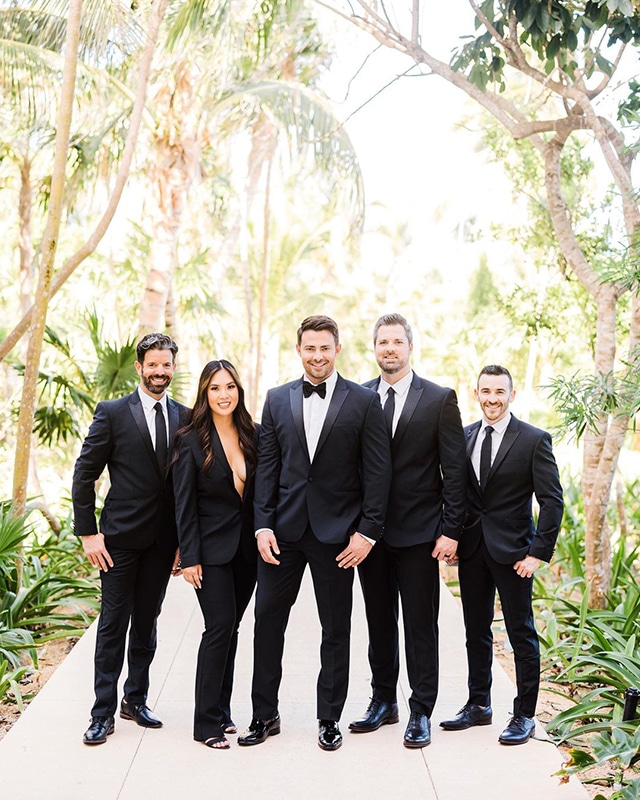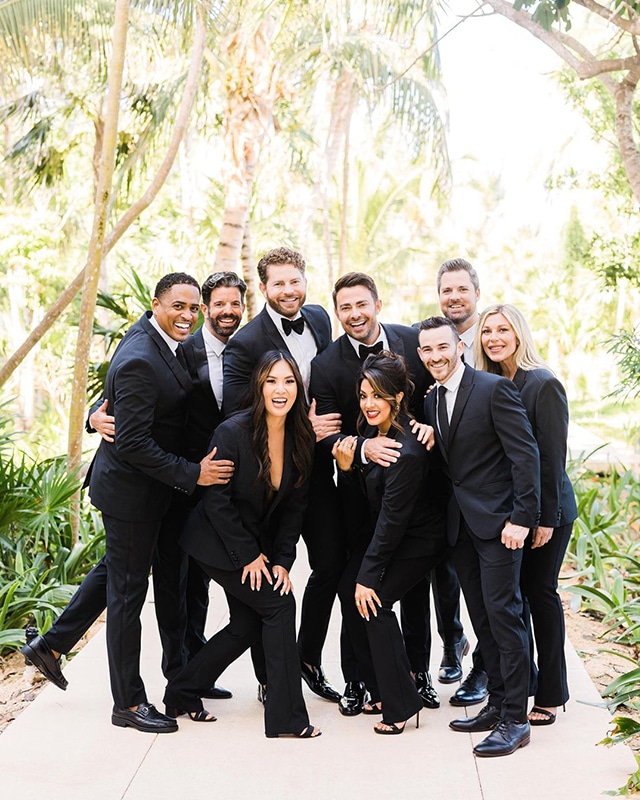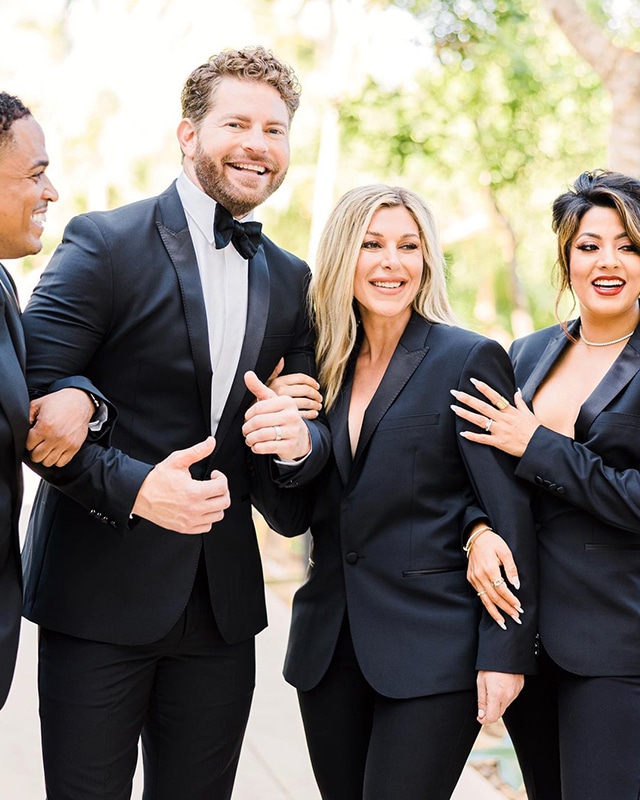 Related | Jonathan Bennett and Jaymes Vaughan Officially Tie the Knot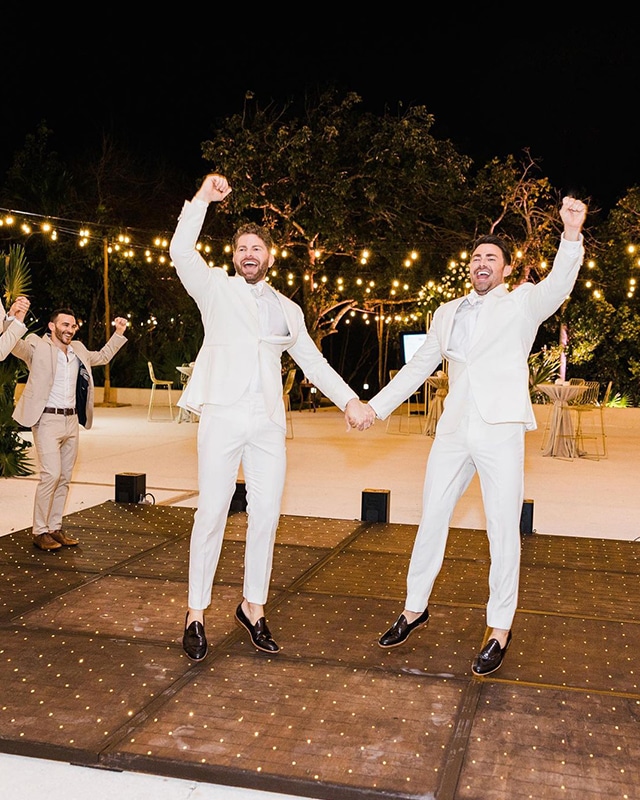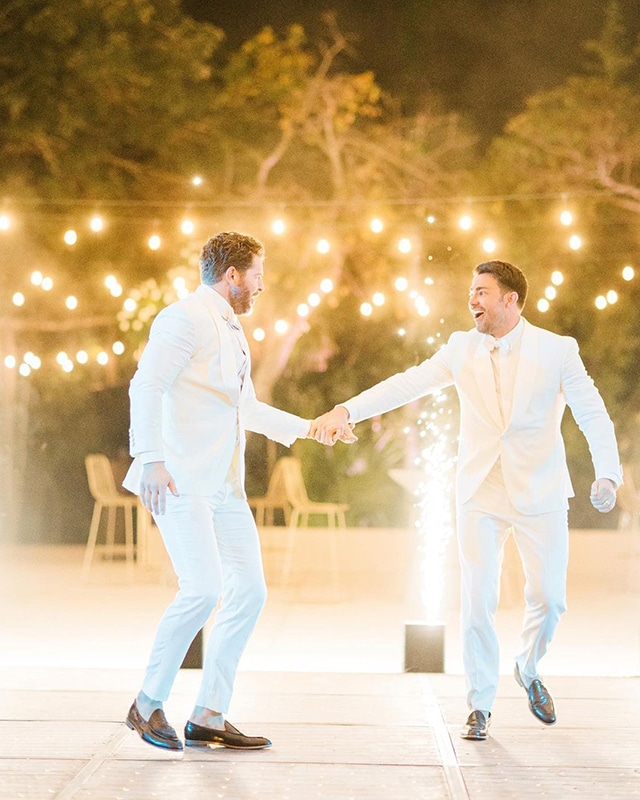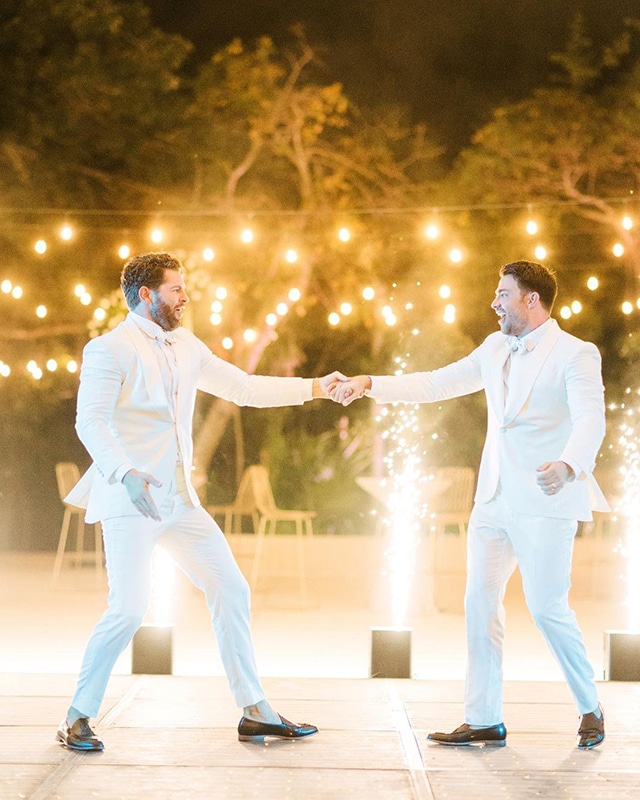 Congratulations to the happy couple!
View this post on Instagram