Does size matter? For many men and their partners it does, and not only in the bedroom. You may wonder if your penis is of adequate size and length to satisfy your sex partner, and that anxiety could lead you to look for ways to lengthen your penis and strengthen your erections.
You have probably seen ads in magazines and on the Internet promoting penis pumps to increase the size of your penis. The truth is using a penis pump, such as the Beginner's Power Pump, can intensify your erections and boost your performance in bed.
Related | 3 Points That Can Give You a Hands-Free Orgasm
Penis pumps are proving to be an effective method for strengthening erections and improving erectile function. With the help of the Power Pump, your erections will be harder, thicker and longer.
The reason is simple: use of a penis pump increases oxygenation of penile tissues and enhances blood flow to the penis, reducing the chance of formation of cavernosal fibrosis (abnormal fibrous tissue ), which helps to preserve erectile function and penis length.
Related | How to Milk Your Prostate in 4 Simple Steps
If you would like to try pumping, we recommend starting with the Beginner's Power Pump, which is available on AdamMale.com. The pump uses powerful suction to increase blood flow to your penis, which will make you harder, longer and thicker.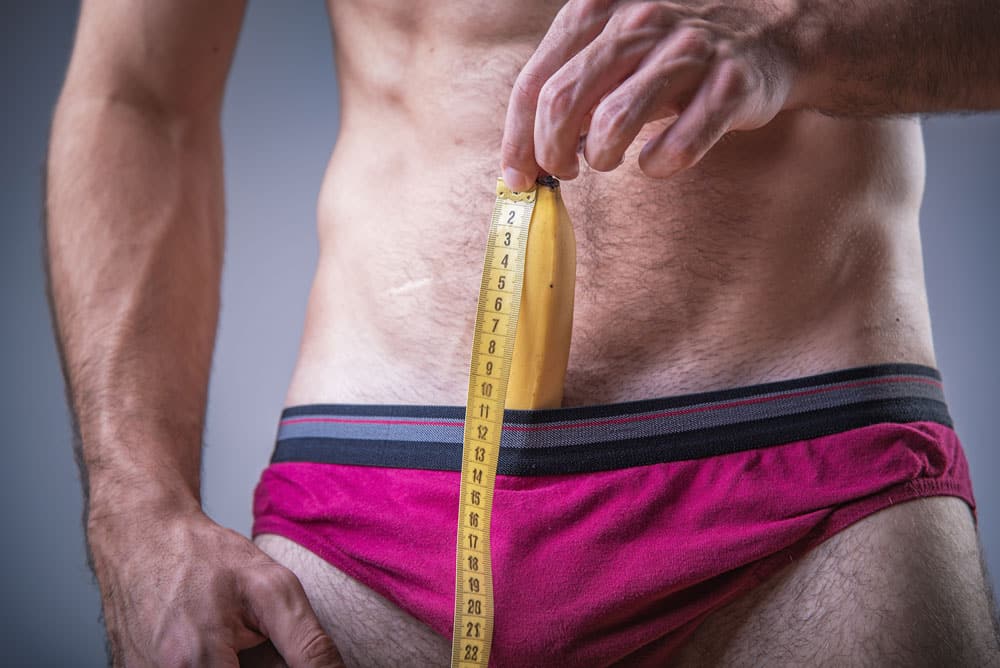 Plus, if you use coupon code GAYETY at checkout, you'll save 35 percent off the highest priced item in your cart and get free shipping. (Some exclusions apply.)
How to use the Beginner's Power Pump
Lubricate the rubber seal with water-based lube.
Place the acrylic chamber over your penis.
Use the hand pump to create a vacuum inside the tube.
Be careful not to create too much pressure (you could damage your penis).
Create adequate suction and enjoy the feeling of your enormous erection.
After 10 minutes, reduce the pressure by pressing the release button attached to Max Results Pump chamber.
You can re-pump your erection, just avoid having it at full pressure for more than 10 minutes at a time.
To maintain your enhanced size for intercourse, use a cock ring and go to pound town.
The Beginner's Power Pump is a fun addition to your toy chest and a great tool for maintaining and boosting your erections. Don't forget to use coupon code GAYETY on AdamMale.com to save 35 percent off the highest priced item in your cart and get free shipping.