Now, a month later, the actor is apologizing.
While at a panel hosted by Deadline, Sam Elliot was asked about his previous homophobic critiques of the Oscar-winning film. The actor said the entire movie "struck a chord in him," but confessed he "wasn't very articulate" with his feelings towards the film. "And I said some things that hurt people and I feel terrible about that."
"The gay community has been incredible to me my entire career. And I mean my entire career, from before I got started in this town. Friends on every level and every job description up until today. I'm sorry I hurt any of those friends and someone that I loved. And anyone else by the words that I used."
What Did Elliot Say About The Power of the Dog?
Set in Montana during the 1920s, The Power of the Dog offers commentary and critique surrounding the era's stringent expectations of sexuality and masculinity, especially for those living on the great plains.
Related | Actor Sam Elliott Under Fire for Rant Against Queer Film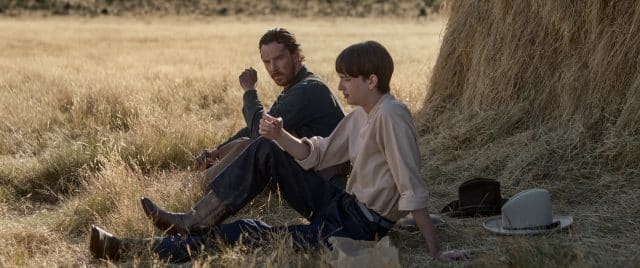 But Elliot had commentary and critiques of his own. During an episode of Marc Maron's WTF podcast in March, the A Star is Born actor called out Campion's ability to accurately portray the Western frontier as a female director from New Zealand.
"What … does this woman from down there … New Zealand, know about the American West?"
He also expressed his dislike for the cowboys in the film who, to him, held more resemblance to Chippendale Dancers than ranchers.
"That's what all these f***ing cowboys in that movie look like," he said, "They're all running around in chaps and no shirts. There's all these allusions to homosexuality throughout the f***ing movie."
Sam Elliot Apologizes to the Cast
The Power of the Dog was one of the most acclaimed films of the year. It received 12 Oscar nominations with Jane Campion taking home the trophy for Best Director – despite Elliot's words saying otherwise.
"I told the WTF podcaster that I thought Jane Campion was a brilliant director, and I want to apologize to the cast of The Power of the Dog, brilliant actors all," Elliott said. "And in particular Benedict Cumberbatch. I can only say that I'm sorry and I am. I am."
Related | Director Jane Campion Responds to Sam Elliot's Criticism
How the Cast Responded To Elliot's Initial Critiques
Cumberbatch called Elliot's comments a "very odd reaction" during a BAFTA Film Session. He then went on to address the importance of bringing awareness to characters like Phil.
"The more we look under the hood of toxic masculinity and try to discover the root causes of it, the bigger chances we have of dealing with it when it arises with our children."
Campion also took a stand against Elliot's words and said he "hit the trifecta" of misogyny and xenophobia and homophobia. "I don't like that. I think he was being a little bit of a b-i-t-c-h. Plus he's not a cowboy, he's an actor," she told Deadline.