The upcoming crime series tells the true story of the Chippendales murders.
From the creators of Pam & Tommy, Welcome to Chippendales follows the true crimes committed by Somen "Steve" Banerjee. Banerjee founded the Chippendales in the 80s and quickly turned muscular male dancers into an empire, "let nothing stand in his way in the process." Though the trailer teases some serious eye candy, it also highlights the sinister actions made by the powerful men behind these dynamic shows.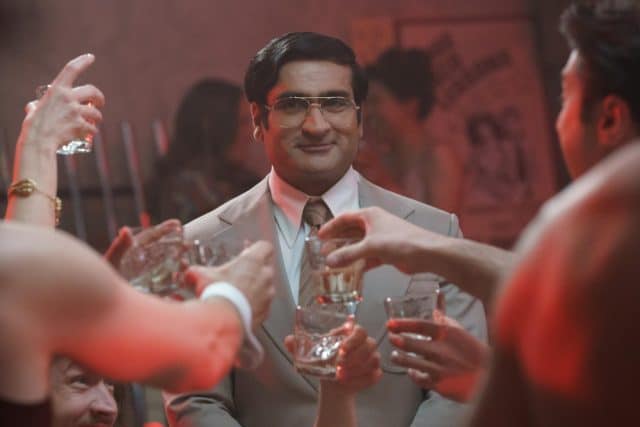 Eternals star Kumail Nanjiani is the male exotica mastermind Banjeree. Nanjiani recently told Vanity Fair that this project was the "most challenging job I've ever done." Though the emotions Nanjiani experienced during filming were fake, the physical pain his body went through after was real. "The body doesn't know the difference between you doing a sad scene and you being really sad in real life," Nanjiani revealed. "I'd never done this kind of work."
But if the trailer is anything to go off of, Nanjiani's immersive acting paid off. "I have everything. I regret nothing."
Meet the Stars of Chippendales
In addition to Nanjiani, the series has plenty of chiseled abs and iconic stars like Murray Bartlett, Juliette Lewis, and Annaleigh Ashford. It also has an iconic list of guest stars like Quentin Plair, Robin de Jesús, Andrew Rannells, Nicola Peltz Beckham, and Dan Stevens.
Bartlett's character, Nick De Noia, is the Chippendales choreography and a later rival of Banerjee. He also spoke to Vanity Fair about the series and how he brought this gay character to the small screen.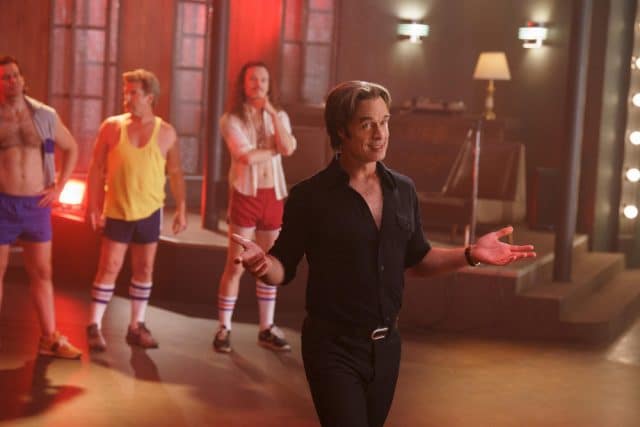 Related | Luke Evans to Star in Dan Levy's Netflix Film 'Good Grief'
"In Chippendales, the things that are torturous to my character are not to do with his sexuality. All aspects of us play into our life experience, but we had a chance to explore his sexuality in a way that I think was interesting and three-dimensional and doesn't make him a tragic figure in that way.
"It's a tricky thing, still, to navigate playing gay or queer characters. To make sure that we're somehow pushing things forward or opening minds a little bit, or kind of deepening our understanding to people who may still have some hangups or judgements about gay and queer people, to try and nudge that a little further."
Welcome to Chippendales was created by Robert Seigel and Jenni Konner and directed by Matt Shakman. It will premiere on Hulu on November 22.