That's right, Uncoupled is coupling up with Showtime for another season.
Last month, Netflix announced it would not produce a second season of the heartfelt comedy series starring Neil Patrick Harris. Uncoupled premiered on the streaming platform in July 2022 and was met with primarily positive reviews from audiences and critics. However, it failed to earn a renewal from the major media conglomerate.
But there's good news for all the Harris fans out there! Showtime has saved the series.
View this post on Instagram
Related | Watch Brendan Fraser and Matt Damon Wrestle Naked in the Shower
Uncoupled is Uncancelled
Uncoupled follows Michael (Harris), a successful real estate agent whose world is turned upside down when his partner of 17 years dumps him. Michael must now reenter the dating scene as a 40-something-year-old gay man in New York City. Piece of cake, right?
The show's pickup by Showtime is part of the company's new content strategy as it merges with another streaming service, Paramount+. According to Deadline, they hope to focus on content with more complex characters, franchises, metro cultures, or diverse programming. The move also means the show is likely to be "edgier and racier" than the version aired on Netflix. Say less, we are already tuning in.
Aside from Harris, Uncoupled also stars Tuc Watkins as Michael's ex Colin, Tisha Campbell as Suzanne, Marcia Gay Harden as Claire, Emerson Brooks as Billy, and Brooks Ashmanskas as Stanley. The series is created by Sex and the City's Darren Star and Jeffrey Richman.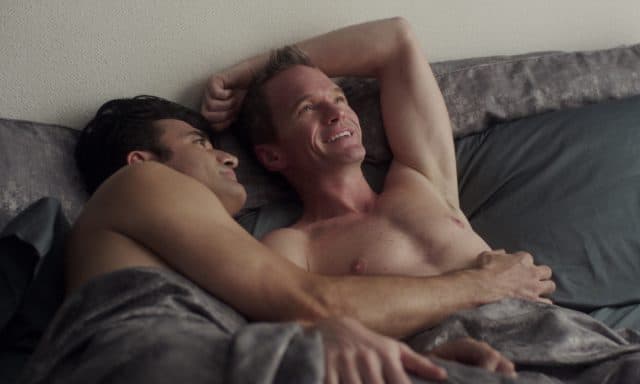 It will join other Showtime series, such as Matt Bomer and Jonathan Bailey's Fellow Travelers, as well as The L Word: Generation Q, Yellowjackets, and I Love That for You.