Dalston Acid Attack: "The people were terrified; they weren't fighting back."
Early on Sunday morning, three young men, ages 17, 22, and 27, were attacked with acid outside of a gay nightclub in London.
A witness stated that the assault happened at approximately 5 a.m. outside of Dalston Superstore, a favorite gay spot. The witness, who wants to remain anonymous, said that he heard a bustle outside his window and witnessed part of the crime.
The witness said he observed a car pause in the middle of the road and two men "jumped out and started beating people."
"They were punching at people walking either side of the road. One man was being kicked as he lay on the floor," the witness remembered. "The people were terrified; they weren't fighting back."
Related | Homophobes Attack 8-Year-Old Boy Dressed as Hillary Clinton
"People were screaming in pain and running. I heard one person shouting he couldn't see and saying 'it's in my eyes'."
He then witnessed the attackers retrieve clear plastic bottles from their vehicle and proceed to spray people with a "noxious substance."
"My first thought was 'why are they squirting water' but then I realized it was acid," the witness said.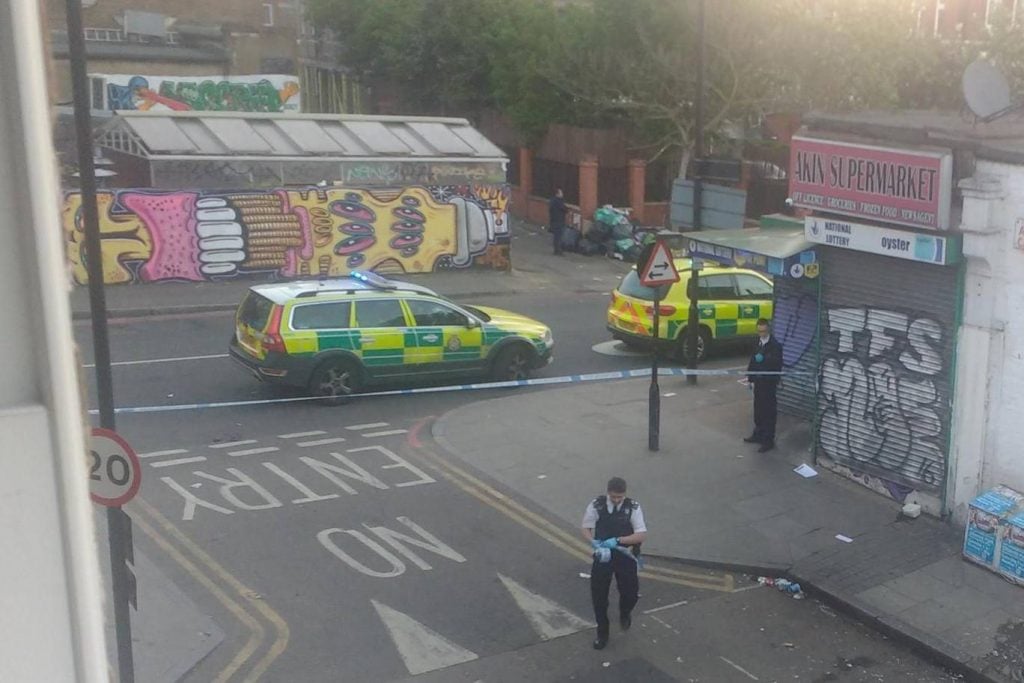 The witness declared that one of the assailants then hurled a glass bottle on the ground. "The bottle smashed and people were screaming that they could smell acid. There was glass all over."
The assaulters fled the scene before police arrived.
Related | Rugby Stud Simon Dunn Kisses Boyfriend to Fight Homophobia
Scotland Yard confirmed that they are investigating the incident and that the victims have "lasting injuries."
"This is a particularly vicious and unpleasant incident which has left a number of people with potentially lasting injuries," said Sergeant Quinn Cutler.
"I know that a number of people witnessed this incident and I urge those people to come forward and share their information and/or footage with police."
Dalston Superstore released a statement stating that the men were not patrons of the nightclub.
"The three men had not visited our venue, and the attack happened long after we had closed. There is no indication that this senseless and brutal attack was motivated by homophobia," the statement said.
On Monday, in a different part of London, three other men were also attacked with a "noxious substance" and police state that they suffered "life-changing" injuries, too.
Scotland Yard is not investigating the attack as a hate crime, and no arrests have been made.