Outfest Fusion QTBIPOC Film Festival's 20th anniversary celebrates Elegance Bratton and features a lineup of films.
Outfest, the non-profit organization dedicated to uplifting LGBTQIA+ creators in the entertainment industry, is celebrating the 20th anniversary of the Outfest Fusion QTBIPOC (Queer, Trans, Black, Indigenous and People of Color) Film Festival. The 10-day in-person and virtual festival will feature screenings, workshops, and more and honor Outfest alum Elegance Bratton with the Fusion Achievement Award.
Related | Noah Schnapp Is Obsessed with Garrett Hedlund in 'The Tutor' Thriller
Celebrating QTBIPOC Stories and Voices
Presented by IMDB, the event aims to showcase stories that encapsulate the QTBIPOC experience, uplift emerging talents, and reflect the abundance of our community.
The feature film lineup includes Sundance favorites, including Academy Award-nominated and Emmy-winning producer and director Lisa Cortés' documentary Little Richard: I Am Everything, Kristy Lovell and Zackary Drucker' special jury award-winner The Stroll, will also be screened.
Other films include the US premiere of Joseph Amenta's tender coming-of-age feature debut Soft, and the North American premiere of Kenyatta: Do Not Wait Your Turn. The latter film follows Philadelphia politician Malcolm Kenyatta's unprecedented bid for US Senate. The festival will also feature screenings of short films and the annual One Minute Movie Contest.
View this post on Instagram
Honoring Elegance Bratton and Other Trailblazers
The Fusion Achievement Award will honor filmmaker Elegance Bratton for his many accomplishments, including his award-winning A24-produced narrative feature The Inspection and his efforts to elevate queer Black stories in Hollywood and beyond. The award recognizes an individual who has made a significant contribution to LGBTQ+ visibility in stories, arts, and media. Past recipients include Stephanie Beatriz, Michaela Coel, Nisha Ganatra, Angela Robinson, Rose Troche, Wilson Cruz, and Alec Mapa.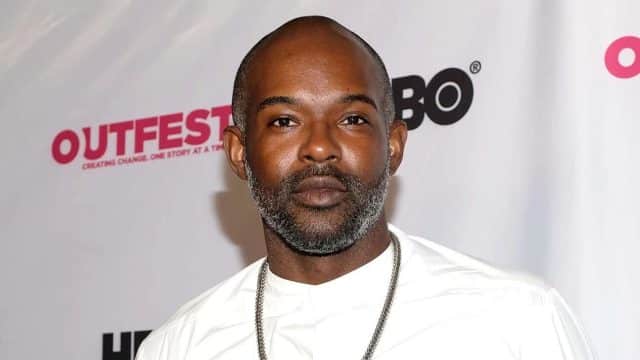 Festival Details and All-Access Pass
The festival, kicking off on March 24, will take place both in-person and online. It offers ten days of screenings, workshops, and networking events. It will also feature the annual One Minute Movie Contest, with this year's theme being "Envisioning Abundance." Come celebrate all that QTBIPOC media has to offer!
Additionally, festival goers will have the opportunity to purchase an all-access pass to all of the festival events. Passes are on sale now.
For more information and to pick up your passes, visit outfestfusion.com.