He was outed by his white supremacist dad.
Note: This story contains Peacemaker spoilers. Peacemaker really has been coming through with the queer representation lately. In the first episode we found out that Leota Adebayo (Danielle Brooks) is a lesbian, but they didn't stop there.
Seven episodes in, we now know that Peacemaker, played by John Cena has in fact slept with men. In the scene, Peacemaker fights The White Dragon, a white supremacist villain, and — wait for it — his father.
Peacemaker Confirmed Bisexual
The scene is filled with expository dialogue that gives us plenty of backstory on their fraught relationship. "I knew you was unclean when you was born," says The White Dragon, also known as August "Auggie" Smith. "Even more so when you killed your brother," he continues.
"I knew when you listened to that devil music," Auggie ranted saying he knew when Peacemaker shaved his body "like a woman." Auggie continued raving, saying "I knew when you slept with the whores of polluted blood! And men!"
And with that, Peacemaker was outed by his racist dad.
Related | Fans Love Danielle Brooks' Lesbian 'Peacemaker' Character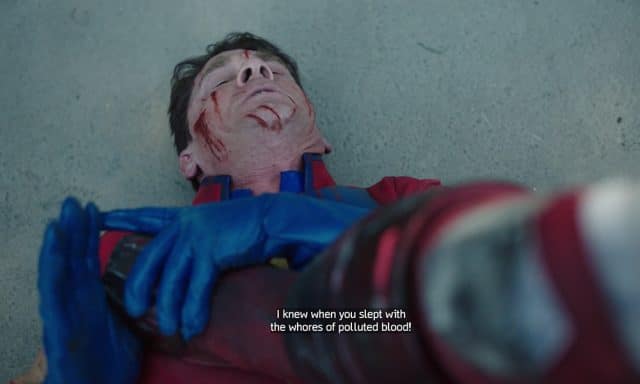 More Bisexual Representation
Some fans of the show already suspected that Peacemaker would get this moment. Particularly after his threesome, which included former crime-fighting companion Vigilante, played by Freddie Stromaand. We can only hope that this bi muscle man will actually have some on-screen bisexual chemistry.
We certainly need more bisexual male representation, both on and off-screen.
Related | A Bisexual Spider-Man May Be Coming to the Spider-Verse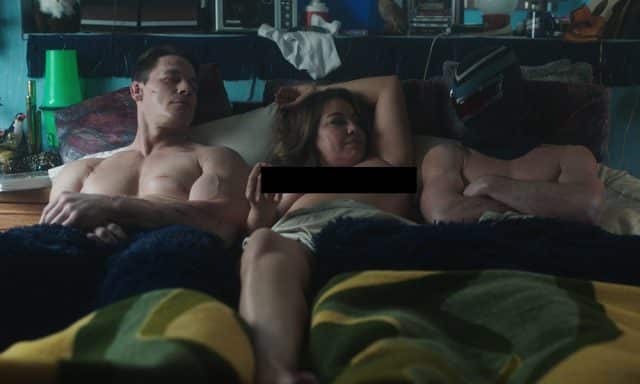 DC is not shy about including queer characters, and Peacemaker is in very good company. However, this new development makes Peacemaker the first canonically bisexual male superhero in the DCEU. Keep it coming DC.
The season finale of Peacemaker airs next Thursday on HBO Max.