Jaden Smith, the son of Hollywood superstars, Will and Jada Pinkett Smith, posted an unbelievably hot selfie on Instagram and everyone lost their shit. At 18, Smith has proved he's extremely comfortable with his identity and gender non-conforming style.
The mirror selfie teased Smith's toned tummy, but he, sadly, deleted the photo a few days after posting. This isn't the first time Smith's flaunted his bod; shortly after his birthday, he was spotted in New York City shopping and parading his six pack.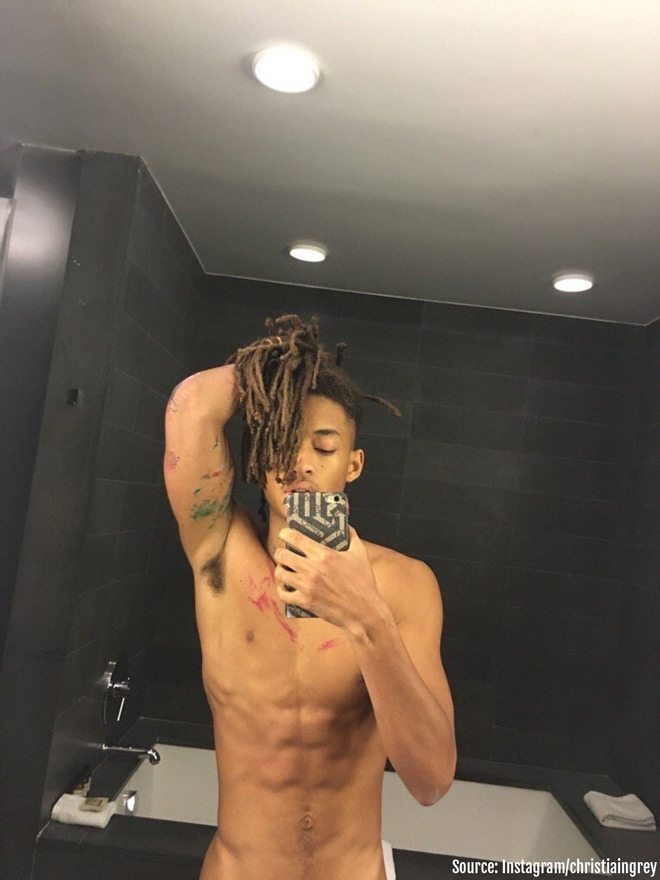 In an interview with News.Au, Will Smith, commented on his son's fluidity saying, "He is so completely comfortable and confident in who he is and when I look at him, I really admire that. Jaden has his own clothing line and then he started wearing a skirt."
Related: Is Jaden Smith Wearing Dresses Every Day?
He added, "Then I was like, 'OK. You cannot wear a skirt.' He said to me, 'Dad, it's fine. It's going to be so hot all the kids will be wearing it.' I said, 'No, the kids are not going to do it because their parents will have sense enough to not let them do it.' But he's confident in who he is and who he wants to be."
Despite his initial concerns, Will Smith continues to support his son's bold personality. He told BBC Radio Jaden is 100 percent fearless. He will do anything, you know? So as a parent it's scary, it's really terrifying, but he is completely willing to live and die by his own artistic decisions, and he just doesn't concern himself with what people think."
Smith currently portrays queer artist Marcus 'Dizzee' Kipling in the Netflix drama The Get Down.
H/T: NewNowNext