So, you popped the question and he said yes. You've planned the ceremony, booked the venue, and bought the champagne — everything is ready to go. However, as you gear up for the big day, you begin to focus on your attire. This is your day, and damn, you both are gonna look good.
Here, we've compiled several tips to keep in mind when it comes to preparing from several weeks out to the morning of. Consider this your wedding day grooming cheat-sheet, and get ready to feel your absolute best as you start the journey of matrimony.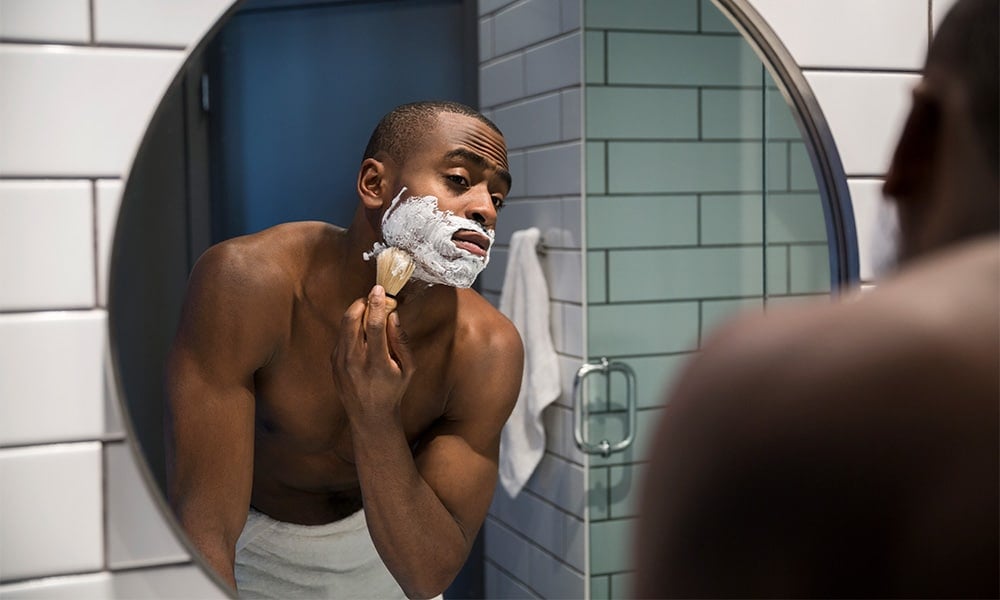 Prep Your Skin
With plenty of pictures to be taken, surely you want your skin looking clear and as radiant as you're feeling! It's very important to maintain a regular skincare routine, especially if you deal with a chronic condition like acne or eczema. When you first wake up in the morning and hop in the shower, hit your face with an exfoliant. The purpose is to remove dead skin cells, excess oils, and open your pores. Be careful rinsing with hot water, as it can leave your skin dehydrated and dry!
In the evening, use a daily facial cleanser to remove the gunk that collects on your skin throughout the day. Don't neglect the skin on your arms, hands, and torso — especially if you have any ink! Remember, a tattoo only looks as good as the skin it's on. Avoid rough lumberjack hands by keeping them moisturized (and don't neglect your fingernails, while you're at!). By sticking to this basic process, you can ensure skin stays healthy, and you can count on it looking good come wedding day.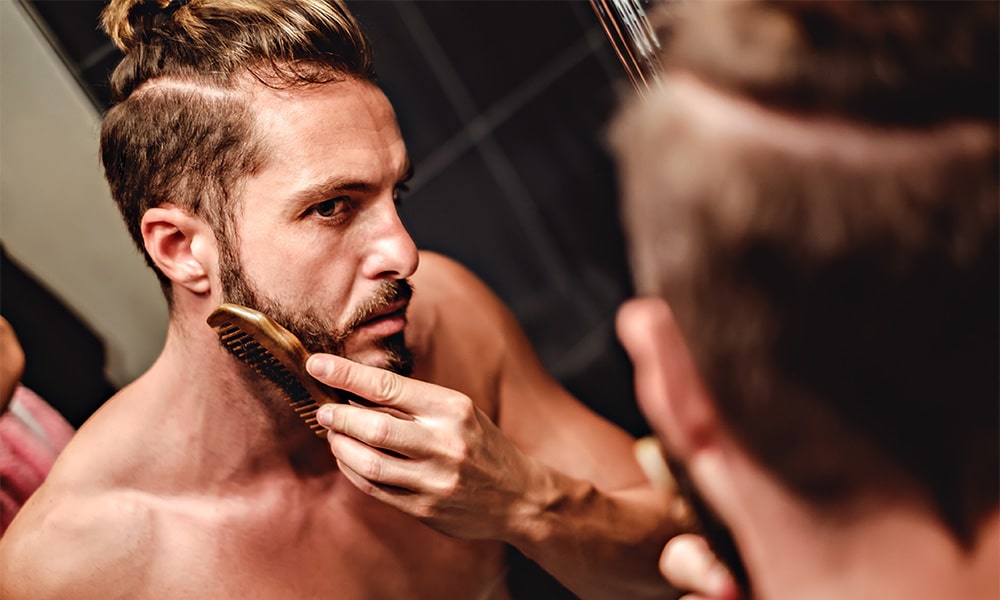 To Beard or Not to Beard?
Whether you're clean shaven, wear some scruff, or sport a full-on mountain man beard, proper facial hair maintenance is crucial for any man. If the smooth face is your look, be sure to use a shaving cream or balm free of parabens and sulfates, and always stick to proper shaving techniques. Always prep your face with a hot shower (post exfoliating!) or hot towel, follow the grain pattern of your hair, and don't using too much (or too little) shaving cream!
Related | Harry's Launches Shave with Pride Campaign
Using a quality, multi-blade razor will ensure a thorough and more comfortable shave — thanks to more surface area. If stubble and scruff is your thing, be sure to use a clippers with an appropriate blade guard — we want it to be an even length. If you're burly chic, keep your beard maintained with beard oil or wax and be sure to keep it tame; nobody wants to dig through a jungle for that kiss!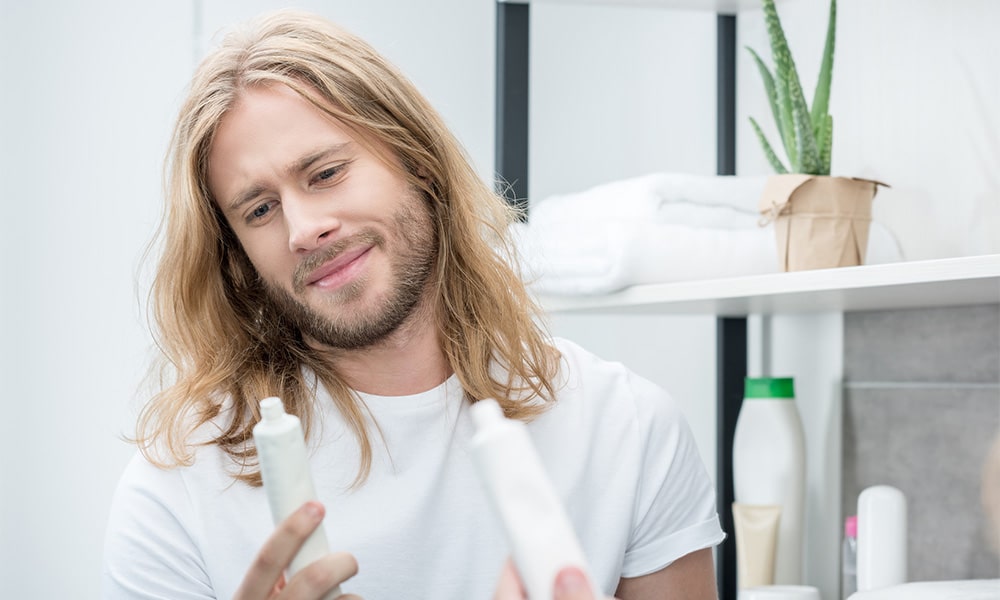 Tame the Mane
Whether you have locks like JVN or keep it short and tight, it's best to keep your hair looking great while you exchange your vows. Think about getting your hair trimmed two to three days out from the wedding day, giving your follicles some time grow in. This is especially beneficial if you wear your hair short on the sides and longer on top. If longer hair is what you rock, be sure to keep it healthy and in-check; greasy, unkempt hair only works for 70's rockstars.
Wash your hair every other day and try and use conditioners with natural ingredients, like coconut or jojoba oil. For styling, the sky's the limit — do what makes you feel good. For a slick, vintage look, think about using a pomade to hold you hair in place with some shine. For matte finish with strong hold, consider using a molding clay product with low-to-no shine. Remember, a little goes a long way; you shouldn't put enough in to withstand hurricane force winds.
You've been lucky enough to find Mr. Right and today is your day — the day you exchange your vows, say "I do" and share your first kiss as a married couple. Weddings are incredibly special, so why shouldn't you look your very best on your big day? They say the clothes make the man, but well-groomed groom speaks volumes and sets off the entire look. Stick with these grooming tips and you're well on your way to the married life with the one you love.
Photography by Getty Images.