The historical drama will showcase the messy and forbidden romance between Jonathan Bailey's Tim and Matt Bomer's Hawkins over the course of four decades.
After months of teasing, Showtime has finally put us out of our misery and delivered the first full-length trailer for the highly-anticipated queer drama series Fellow Travelers.
The clip introduces us to Hawkins Fuller (Bomer), a successful politician, and Tim Laughlin (Bailey), a young man brimming with idealism and religious faith. The two fall in love in McCarthy-era Washington, right as Joseph McCarthy and Roy Cohn declare war on "subversives and sexual deviants."
The Fellow Travelers trailer deftly balances romance and tension, showcasing passionate moments between Tim and Hawks. Simultaneously, it amps up the suspense as Hawkins faces relentless questioning while strapped to a lie detector.
Buckle up because this series is going to be an emotional rollercoaster.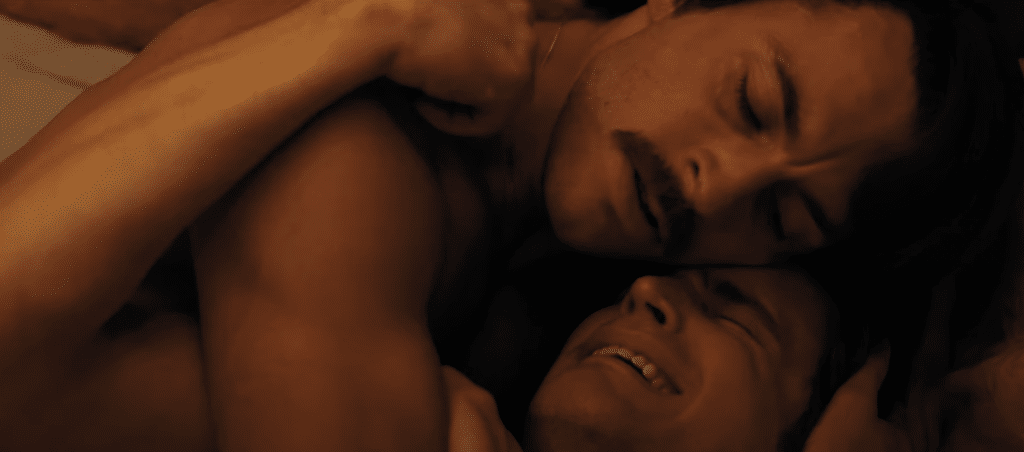 Finding Love in a Hopeless Place
This series promises an electrifying blend of erotic love scenes and passionate moments, brilliantly portrayed by queer actors Bailey and Bomer, adding an extra layer of authenticity and intensity to the storyline.
In a conversation with Vanity Fair, Bailey delved into the significance of this role in his life.
"My answer was always, 'Well, I'd love to do a sweeping gay love story,' but my experience actually was that I'd never really seen them," the Bridgerton actor said. "Or if I had, I hadn't seen actors like me and Matt play those roles.
"To me, being queer also is about, as two men, how you negotiate your giving of your body to the other person. That is something that I've always yearned to see properly done because I know how extraordinary it is to experience it."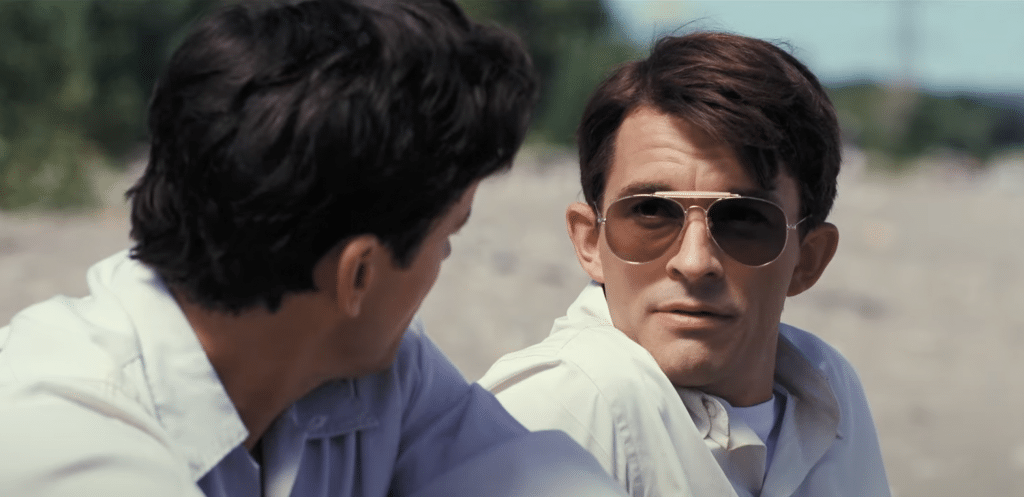 About Fellow Travelers
Fellow Travelers is a decades-long chronicle of the risky, volatile and steamy relationship between the charismatic and ambitious Hawk and the pious and idealistic Tim, two political staffers who fall in love at the height of the 1950s Lavender Scare. Starring Matt Bomer, Jonathan Bailey Tim, Jelani Alladin, Allison Williams, and Noah J. Ricketts.
The limited series will be available to stream on Paramount+ and Showtime on October 27. Watch the trailer below.
More Stories: