Who Is the DC Comics Hero Vixen?
Vixen (aka Mari McCabe) first appeared in 1981 in Action Comics #521. She's a superhero with the speed of a cheetah, the strength of a bull, and the ferocity of a tiger. Her strengths, abilities, and attributes embody the entire animal kingdom. Vixen channels her powers through a magical family heirloom to combat those who harm the natural world.
Last year, DC Comics released a spin-off comic book, Harley Quinn: The Animated Series — The Eat. Bang! Kill. Tour, based on the popular HBO Max Harley Quinn series. The limited comic series, written by Tee Franklin, had six issues that chronicled the chaotic events of the season two finale in which Harley Quinn and Poison Ivy started a relationship.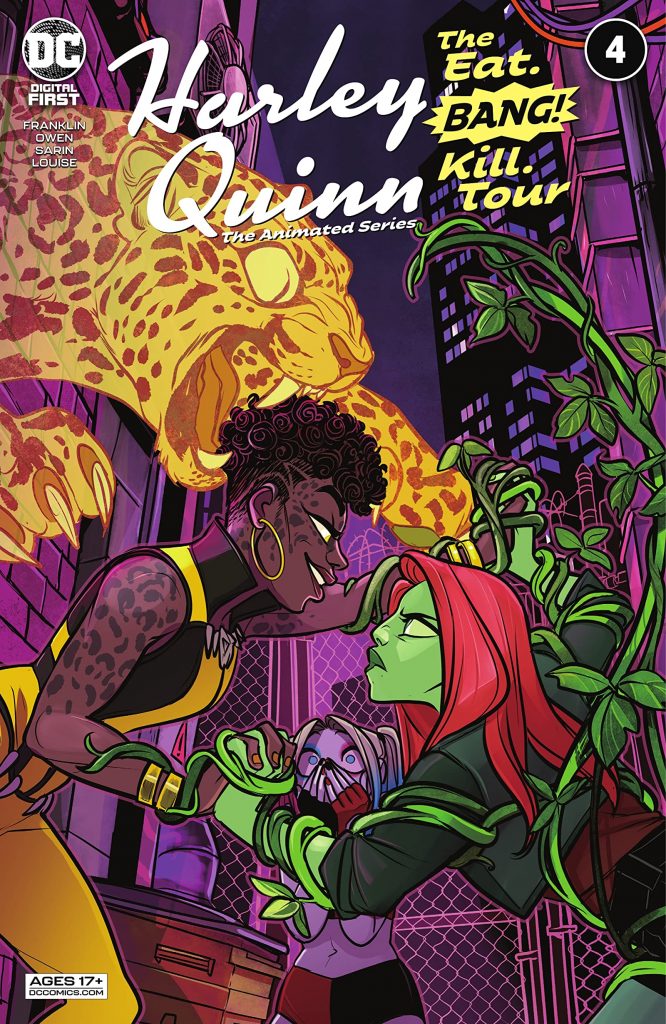 DC Comics Reintroduces Vixen as Queer
The two supervillains are not the only queer characters in the comic book series. In the fourth issue, the adored hero Vixen was reintroduced as queer and dating a woman named Elle. While the couple's appearance was quick, they shared an endearing moment that fans loved.
Related | Wonder Woman Gets a Girlfriend in New DC Comics Series
In the most recent issue of the series, the couple returned to help Ivy save Quinn — who was abducted by the supervillain Mephitic. Before embarking on their mission, Ivy commends Vixen and Elle's loving relationship during an inner monologue.
"The dynamic of their relationship seems so loving, fun, and non-toxic," she said. "And after everything Harley and I have been through, we both need and deserve that I have to change my ways and open up more."
Fans quickly took to social media following the release of the issue to applaud the series for its inclusion of Black queer characters.
One user wrote: "Now THIS IS A COUPLE in DC that needs exposure! Vixen and Elle, I love them being a thing!"
Now THIS IS A COUPLE in DC that needs exposure! Vixen and Elle i love them being a thing! https://t.co/oRT7GYR0tq

— Raijphinai 'Yoku Masaki' Harris 📸 🐱🎙🎮 (@YokuMasaki) January 22, 2022
Another fan tweeted: "Black, queer, disabled love exists."
Mari (Vixen) and Elle.

Black, queer, disabled love exists. pic.twitter.com/ymgblsLWfH

— ♿️TEE FRANKLIN HARLEY QUINN WRITER (@MizTeeFranklin) January 17, 2022
Recently, DC has introduced a lot of LGBTQ+ heroes. Last year, Robin, aka Tim Drake, was introduced as bisexual in Batman: Urban Legends, which we explored in detail on the Pride Podcast.
Below, you can watch the "How Queer Heroes Are Changing DC Comics" episode.