Alexander Lincoln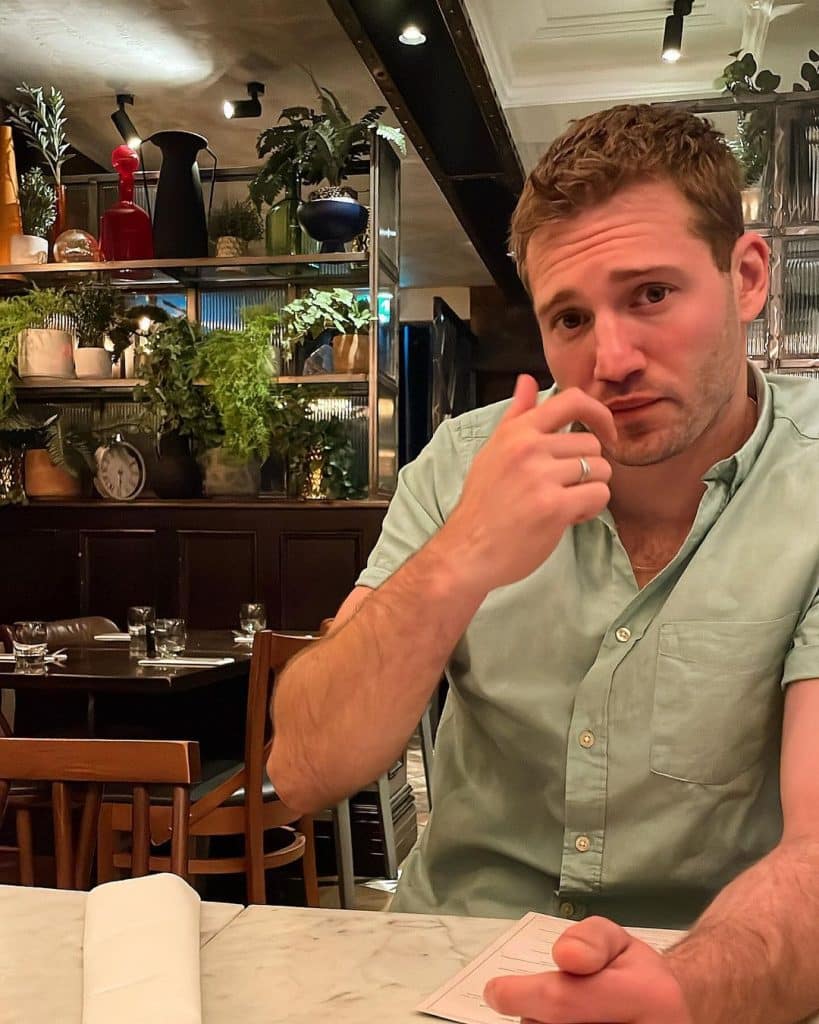 The British soap actor took to Instagram to celebrate being longlisted for a "Breakthrough Performance" BIFA Award for his performance in the queer film In From the Side. Though the actor's initial post did not discuss his sexuality, he opened up to his fans in the comment section.
"I loved the movie and its actors are still very handsome but I still think that the actors are posing as gay but they are not," one user wrote.
Credit: Instagram/@alexander__lincoln
"Thanks so much – really appreciate it!!!! And no, I'm not straight," Lincoln replied.
Then, another user commented, "I know this may sound dumb, but thank you for saying this… seeing you say it here on Instagram means a lot more than you know".
Lincoln once again replied saying, "Really appreciate you saying that. Thank you."
Noah Schnapp
The Stranger Things actor came out as gay on TikTok by using a hilarious sound. Schnapp mouthed along to the audio that said, "You know what it never was? That serious."
The text overlay on the video read, When I finally told my friends and family I was gay after being scared in the closet for 18 years and all they said was, 'we know.'"
The video currently has over 77 million views and over 500 thousand comments. Many celebs took to the comments to congratulate the actor on coming out and offer their support.
"I guess I'm more similar to will than I thought," Schnapp wrote in the caption.
Lil Nas X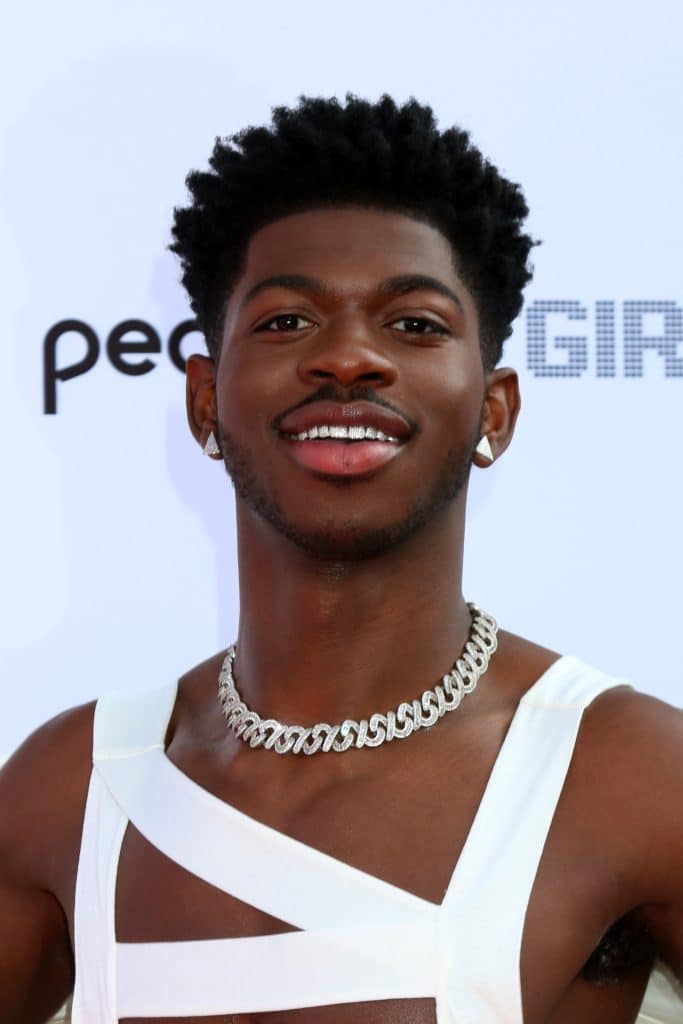 Lil Nas X has been out of the closet for a few years, but on Twitter earlier this month, he came out again.
"Be fr would y'all be mad at me if i thought i was a little bisexual," the rapper wrote. Many users shared their support of Nas' announcement online. He followed up the tweet with another that said, "that was my last time coming out the closet i promise."
We are proud of you, Lil Nas!
Bella Ramsey
The actor, known for her portrayals in The Last of Us and Game of Thrones, came out as gender fluid during an interview with The New York Times.
"Someone would call me 'she' or 'her' and I wouldn't think about it, but I knew that if someone called me 'he' it was a bit exciting." When filling out forms, Ramsey revealed she prefers to check the nonbinary box.
"I'm very much just a person," she continued. "Being gendered isn't something that I particularly like, but in terms of pronouns, I really couldn't care less."
Ramsey plays Elie in the television adaptation of the popular video game, The Last of Us. Her character Ellie is also queer in the game, a plot that plays out in the first and second chapter of the game. LGBTQ+ viewers can also look out for another romantic duo, Frank and Bill, played by Nick Offerman and Murray Bartlett respectively.
Curtis Hamilton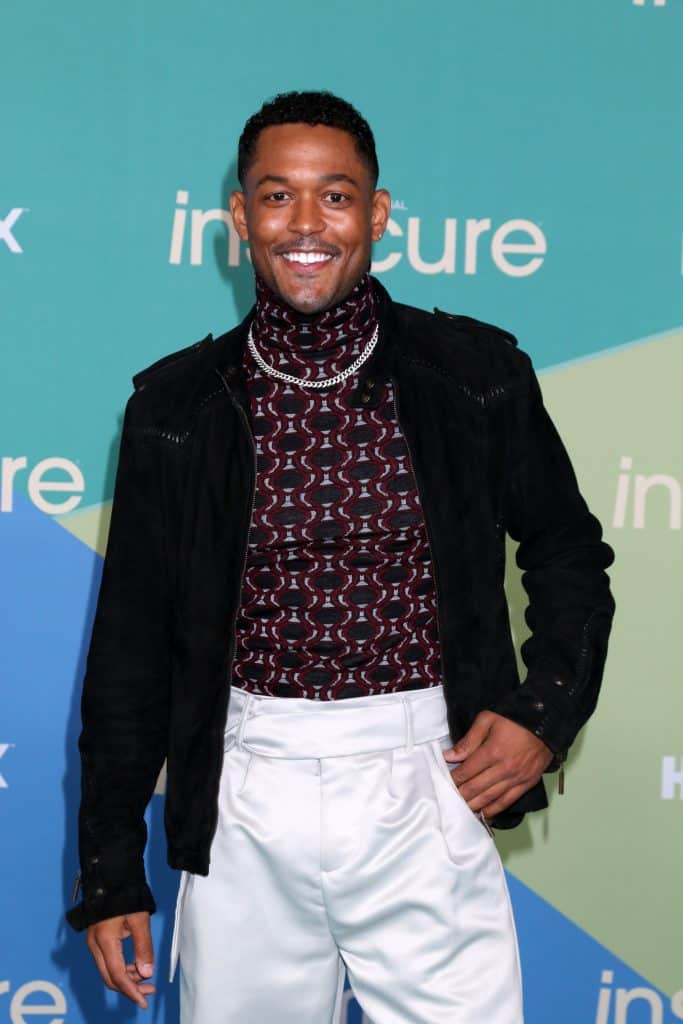 Actor Curtis Hamilton is known for his roles in Insecure and Kings of Napa. His latest project is the highly criticized reality TV drama, The Real Friends of WeHo. Hamilton took the series as an opportunity to come out as gay to the public.
"I was super scared [to come out]," Hamilton said to TV Insider. "I hadn't told people in close proximity in my life [about his sexuality]. One of my best friends found out on Twitter and was pissed. He just felt so bad that I didn't tell him, but that's just the life I've been living. For me to go on a reality show and open up to the world with something I've just been telling the people that know me the most about, it was really scary. But I just felt it was time. I'm still scared."
Diplo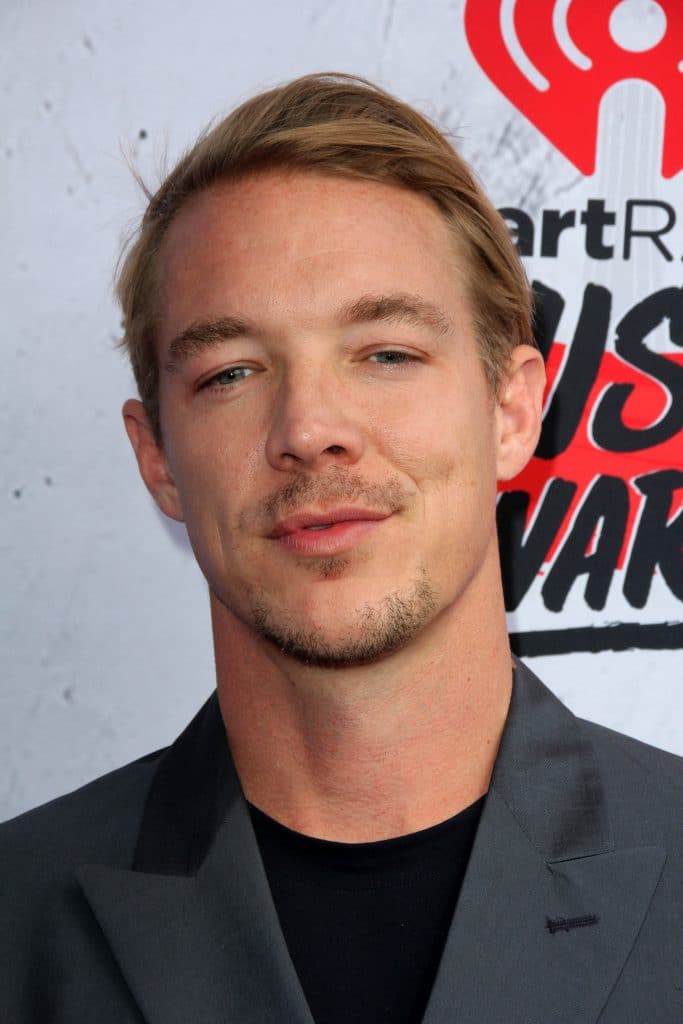 Grammy-winning DJ and music producer Diplo recently shared candid thoughts about his sexuality and the impact of TikTok on his life. In a conversation with Emily Ratajkowski on her High Low podcast, the artist delved into his For You page on TikTok and how it may have helped him realize he's "not, not gay."
"I don't want to define that I'm gay but I think the best answer I have is I'm not, not gay." He acknowledged that there are some men he thinks he "could date," but added that he's "not really aroused by men that much."
In the candid conversation, Diplo also made an oral sex revelation, which Emily shared on TikTok. He said, "I'm sure I've gotten a blowjob from a guy before." When Emily asked for clarification, he confidently responded, "Yeah, 100. For sure."
Alison Brie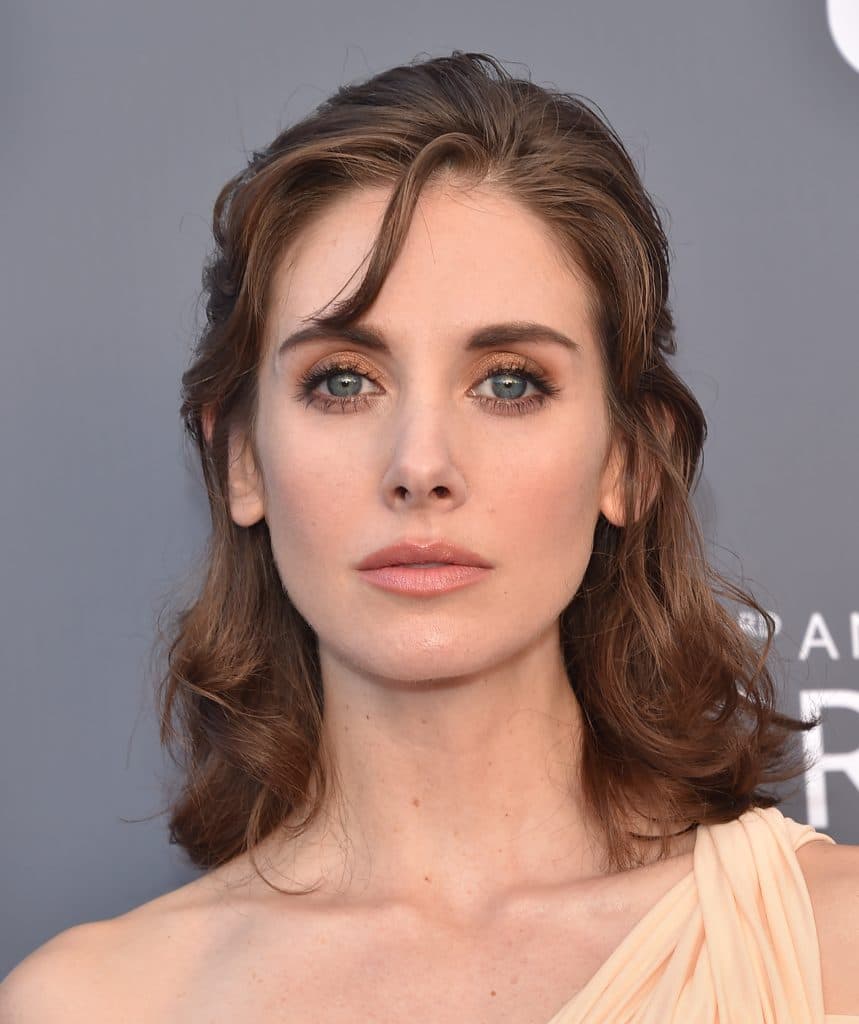 During an interview with Buzzfeed, Dave Franco and Alison Brie sat down to do the viral video challenge and read thirst tweets from fans.
"Listen I am bisexual for a reason and that reason is strictly to be used in a threesome by dave franco and alison brie."
We totally understand where the writer is coming from, and so does Brie! The actress seemed delighted about the sentiment and agreed.
"That's also why I'm bisexual," she cheekily responded.
"You've been waiting for this tweet, from someone who you don't know who they are or what they look like?" Franco asked her.
"Yeah," she replied.
Obviously, the entire interaction blew up on Twitter and had the LGBTQIA+ community in shambles.
Mo'Nique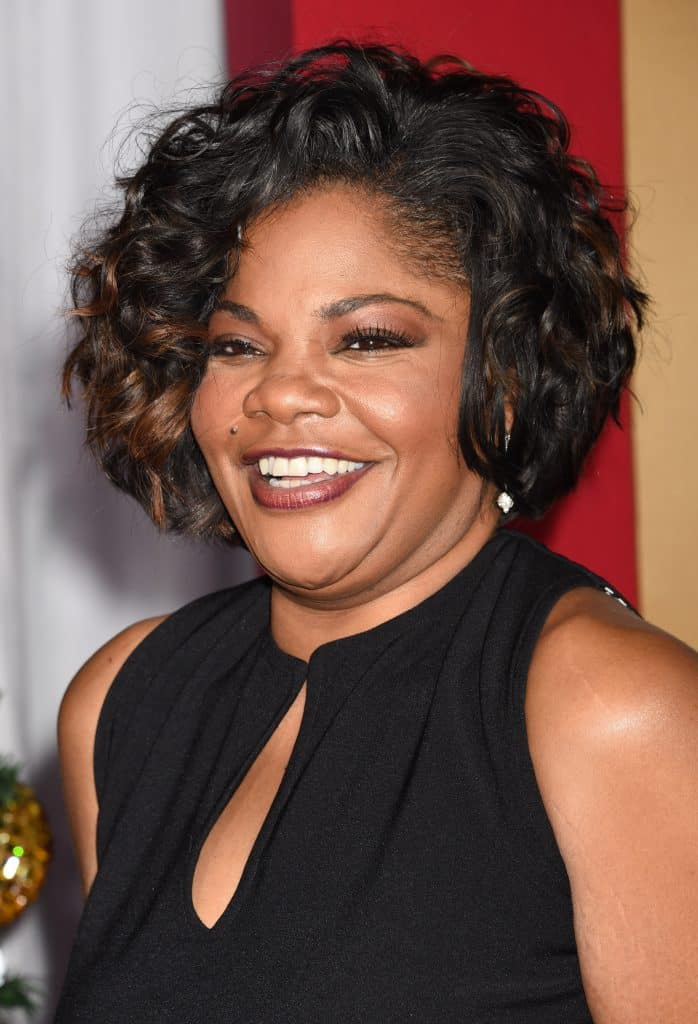 Academy Award-winning actress and stand-up comedian Mo'Nique came out during her Netflix special, My Name is Mo'Nique. During the show, she told a story about her Uncle Tina and how her grandmother could only love her family member in private because of her religious beliefs.
Later on, Mo'Nique speaks of her own journey with her sexuality and ignoring her desires because of her grandmother. However, she did share the moment she came out to her father as queer. "I said, 'Daddy, I want to be with another woman sexually.' And he looked at me, so beautifully and so patient and so loving, and he said, 'B*tch, me too!'"
Richard Armitage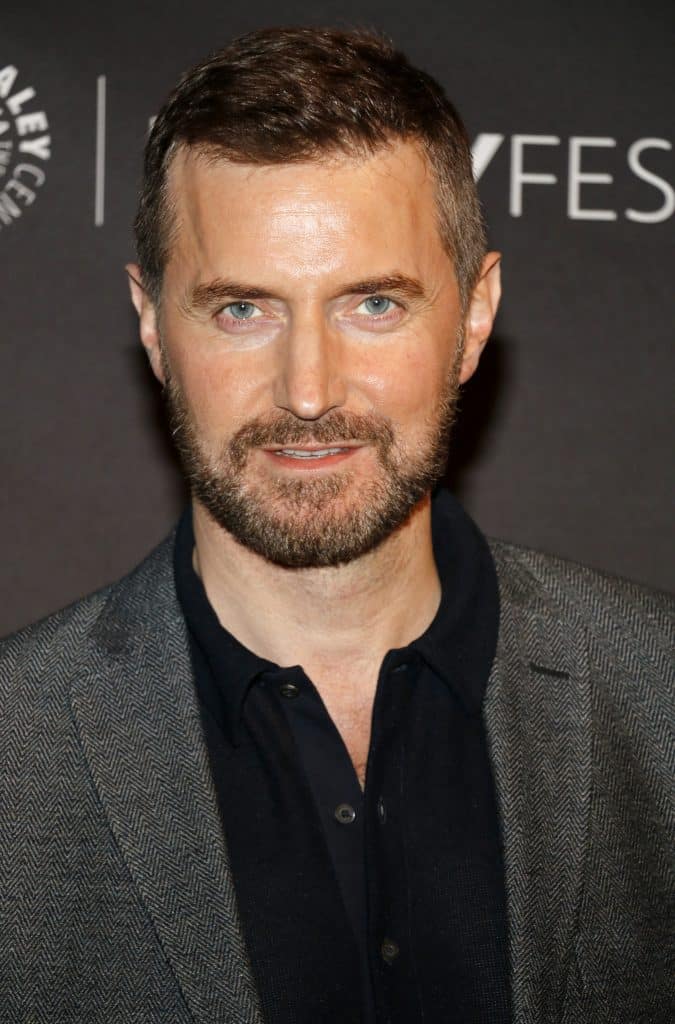 English actor Richard Armitage is known for his role in The Hobbit franchise and as William Farrow in the Netflix series Obsession.
Though Armitage said he came out to his friends and family years ago, he publicly came out during an interview with Radio Times in April. "[It] happened when I was 19 – to anybody who mattered – and I was always waiting for that question to punch me in the face, and it never did," he said. "I thought, 'Are people being polite, or is it that they don't want to know?'"
Yung Miami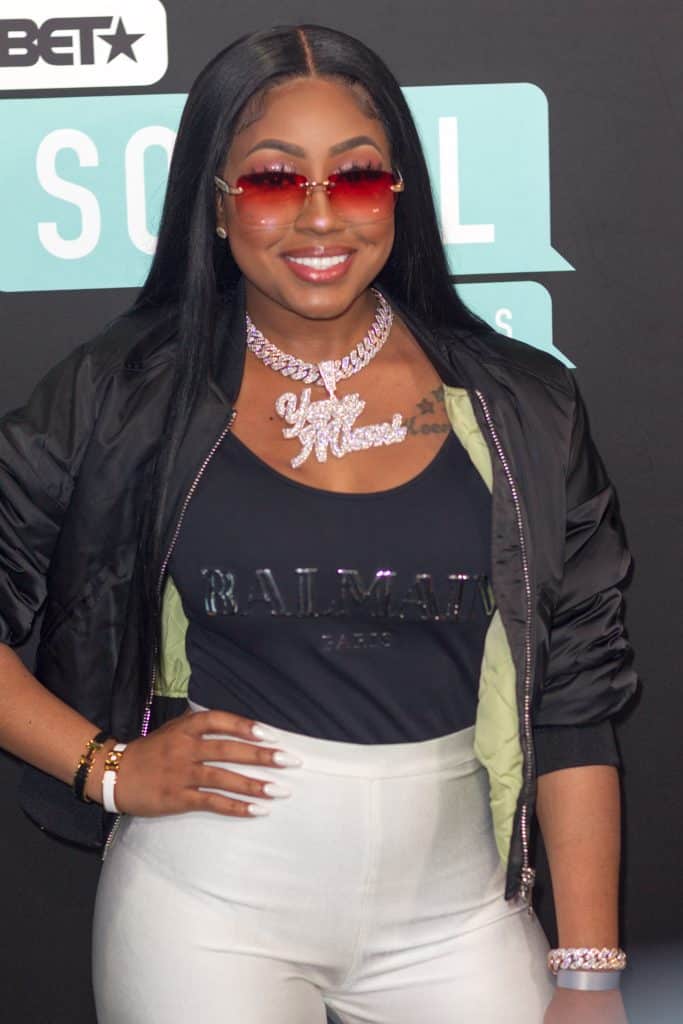 The City Girls rapper said she identifies as bisexual during her appearance on The Jason Lee Show. Yung Miami played a game of "Smash or Pass" and said she would definitely smash Megan Thee Stallion. She also opened up about her other sexual encounters and what she is looking for in a partner.
"Sexually I have been with a woman before. I love it. I really do like girls, [but] I won't be in a relationship with a girl."
Joe Tasker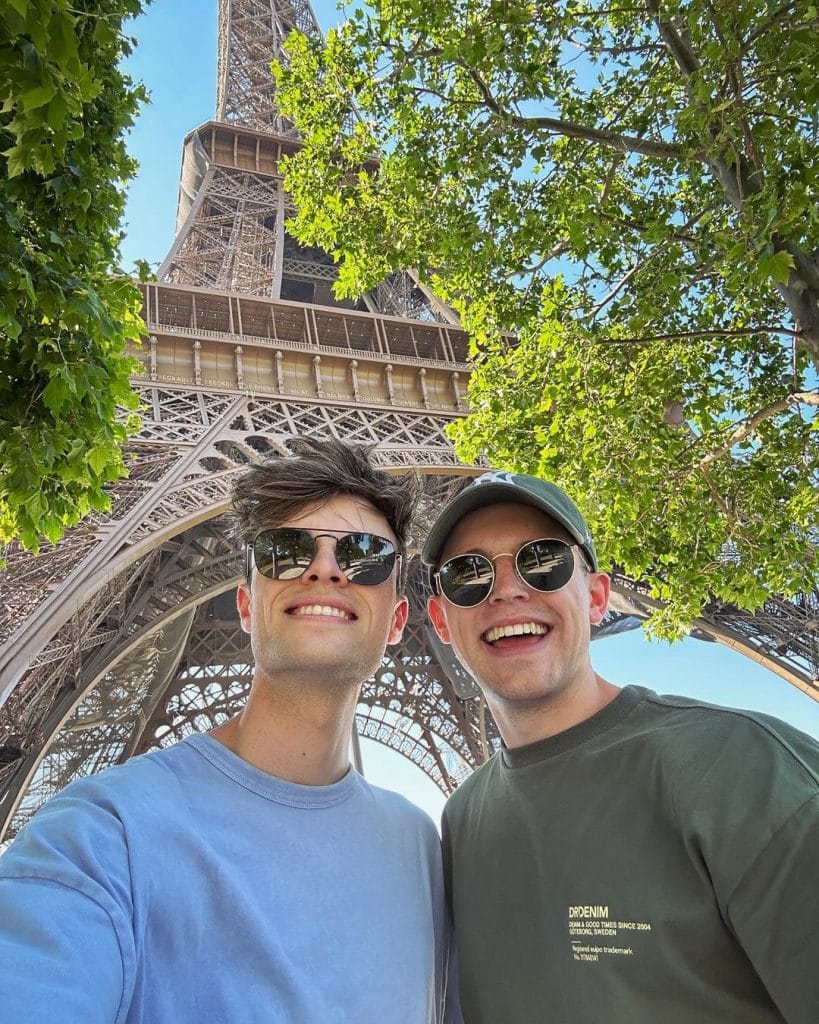 YouTube star Joe Tasker came out in a video posted to his channel called, "My Secret Boyfriend…"
"I'm gay. So there we go. That's the first bit done," Tasker said. "There's so many coming out videos now than when I was younger. When I was younger, you suppressed it and you just got on with your stuff."
Tasker said he has been dating fellow YouTube star Jack Biggs for almost four years and could not be happier.
"I've finally found someone who's as weird as me," he said. "And we are in love!"
Photo: Instagram/@taskerjoe
Wayne Brady
The Who's Line is it Anyway star came out as pansexual in August. Brady shared an emotional post full of singing and confetti on TikTok, saying he "wants to be free to love whomever I want."
"This truth makes me Pan and part of the Igbtq+ family. It's scary as hell to say out loud but here it is. The people I admire the most are the ones brave enough to be themselves unapologetically. This shouldn't shake anyone's world, but if it bothers you at all, that's your business: I was so afraid of having my manhood questioned, but screw that. A "real man" in my eyes, isn't afraid to be honest and happy. From now on, I'll be over here living my best life! I love you."
Joe Locke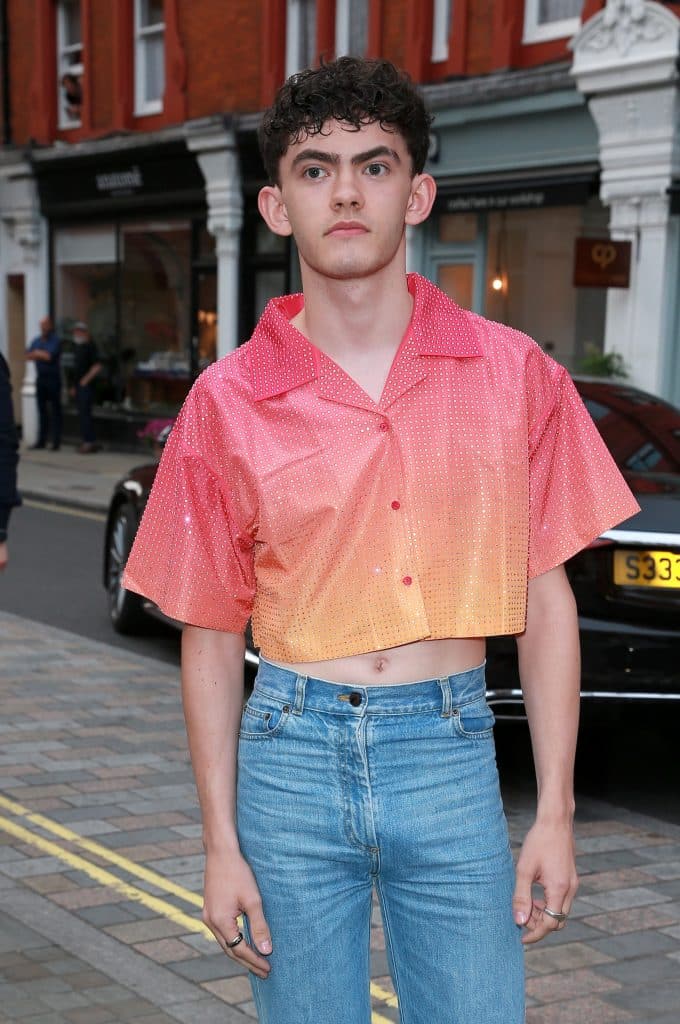 Though many have speculated about the Heartstopper star's sexuality, Joe Locke decided it was time for him to speak for himself.
"People have assumed and written it, and I haven't ever corrected anyone because I haven't felt the need to," Locke told Teen Vogue. "But I've never specifically stated my sexuality."
Setting the record straight, he revealed for the first time that he is indeed gay and has known since he was nine years old.
He reflected on the careful consideration he gave to his family and friends before making his public declaration, explaining, "It's a weird guilt I sometimes feel that, by association, their lives are affected by choices in my life. It's a mutual thing. I need to learn my boundaries, and people need to learn theirs. Most attention comes from a really good place, and I hope I always appreciate that."
Jade Jolie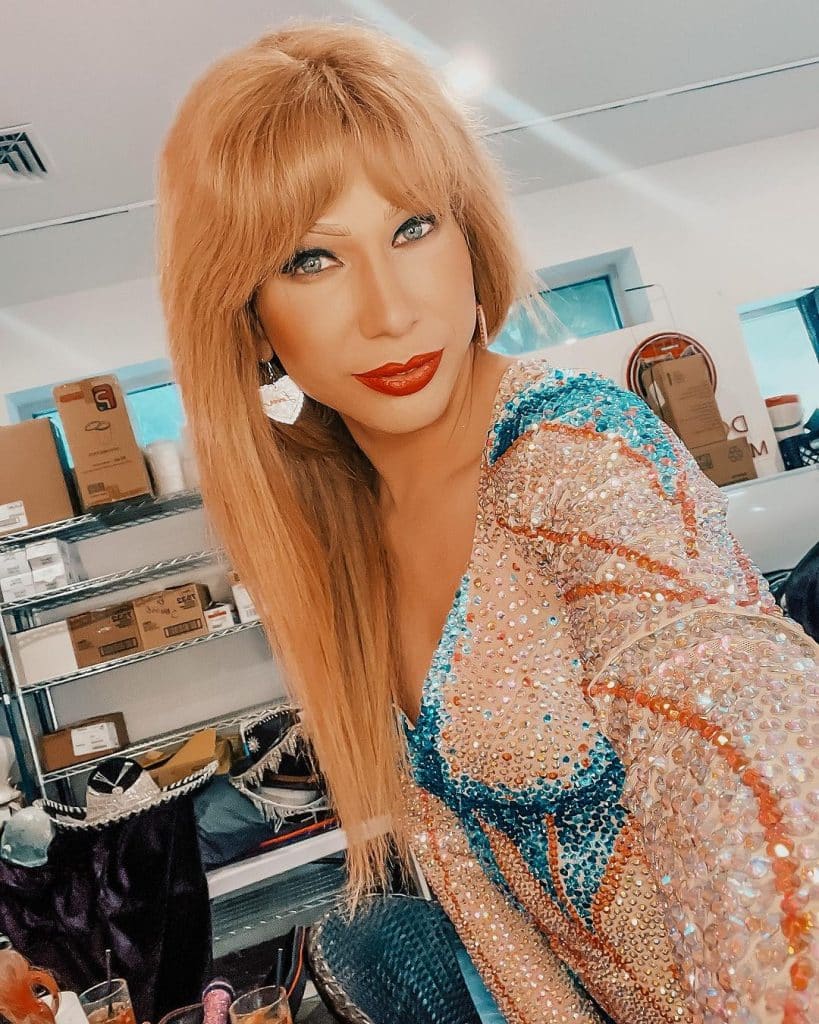 Drag Race star Jade Jolie came out as transgender in October.
Jolie first won viewers' hearts when she appeared on season five of RuPaul's Drag Race, finishing in eighth place. She then starred in season four of The Boulet Brothers' Dragula and is known for her Taylor Swift impersonations.
"Deciding to choose myself and move forward with my transition," Jade wrote on Twitter.
Ncuti Gatwa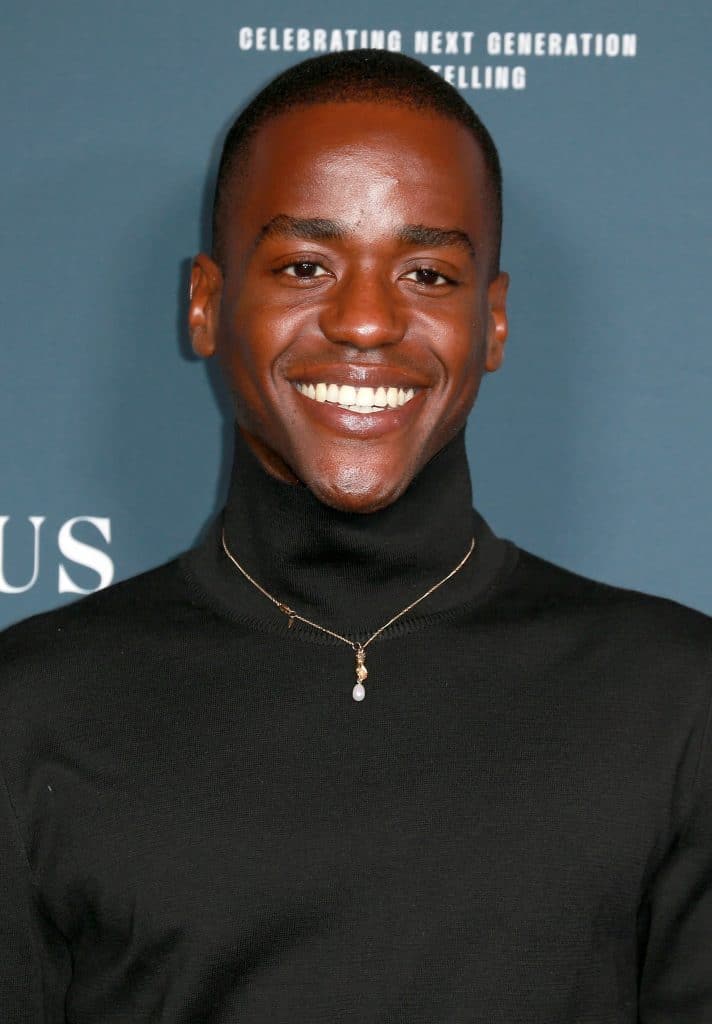 Sex Education star Ncuti Gatwa spoke with Elle UK all about his growing career, from playing Eric Effiong to taking on the role as Dr. Who in Dr. Who, as well as his views on labels and sexuality.
Previously, Gatwa has denied commenting about his sexual identity, stating it was "a safety and mental health thing." However, while telling Elle a moving story where he attended Pride in Manchester, the young actor decided to open up about his personal experience.
"I remember being at Manchester Pride, going through the streets with all my boys, shaking my cha-chas, living it up when I saw this woman who looked exactly like my auntie," Gatwa recalled.
"We were holding hands, and she said to me, 'I don't really know why I'm here. I'm just here.' I told her, 'Honey, you don't need to know. You absolutely. Do not. Need. To. Know. You're here. Be proud of who you are.'"
"I had never met another queer Rwandan person before," Gatwa continued. "I thought I was the only one in the world."
Josh Kiszka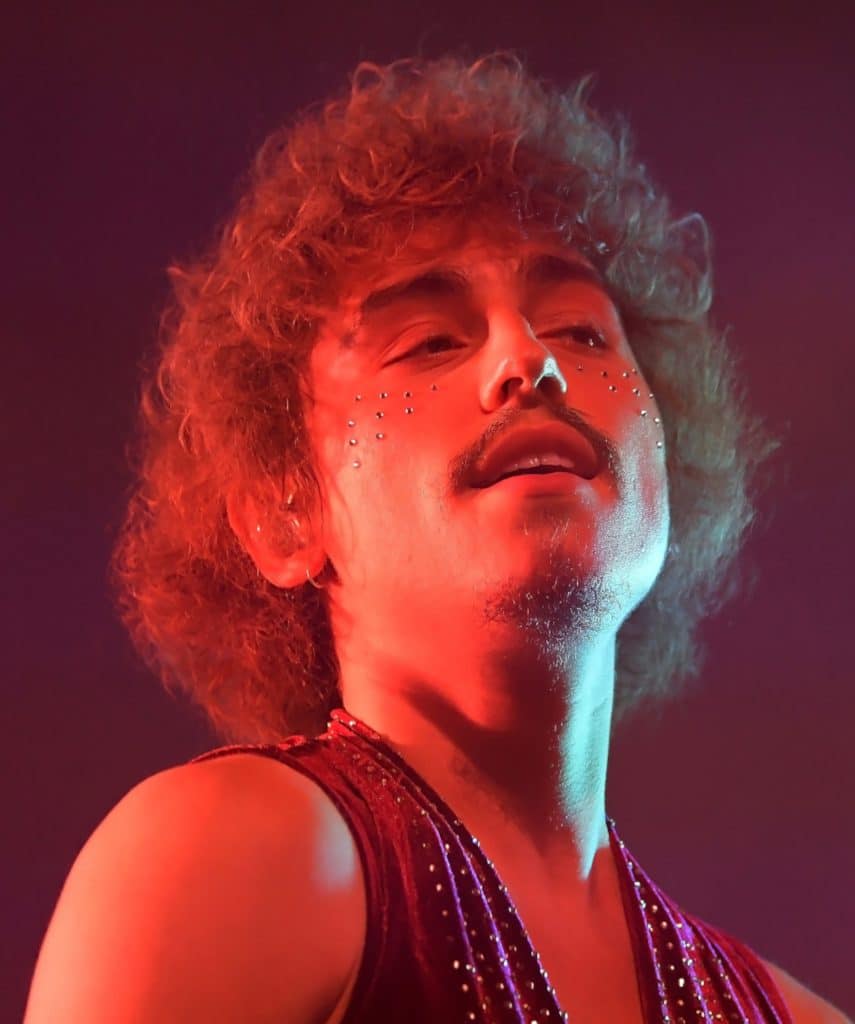 The Greta Van Fleet frontman came out as queer in June.
Following a set of proposed bills in Tennessee that will restrict LGBTQ+ rights, Kiszka spoke out about his sexuality. According to the singer, he has been in a same-sex relationship for the last eight years.
"Where I've settled a home in Tennessee, legislators are proposing bills that threaten the freedom of love. It's imperative that I speak my truth for not only myself, but in hopes to change hearts, minds, and laws in Tennessee and beyond," he wrote.
"These issues are especially close to my heart as I've been in a loving, same-sex relationship with my partner for the past 8 years. Those close to me are well aware, but it's important to me to share publicly."
Gabby Windey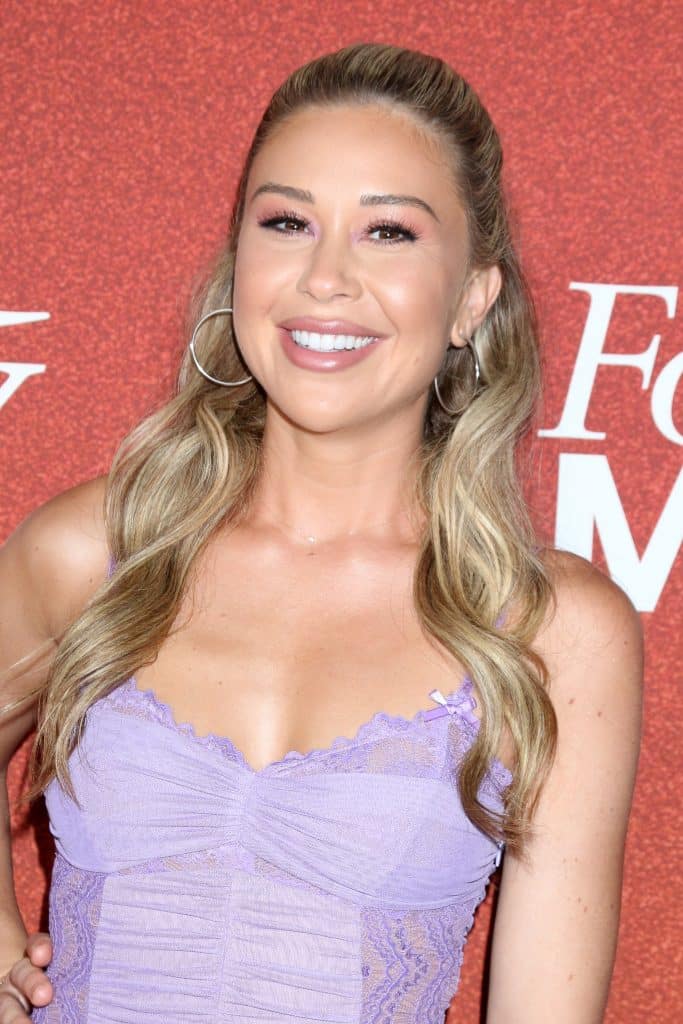 Former Bachelorette and Dancing With the Stars runner-up Gabby Windey revealed in August that she has been in a relationship with a woman.
"I've been keeping it a little more private because it is a bigger story and a bigger conversation, because I'm dating a girl.
"I think there was always a whisper in me that just got louder and louder," she told The View. "I didn't really know to pay attention to it. I think when this happens, there's some shame surrounding it, so I had to navigate through the shame: What is it, where is it coming from? But I always want to do me, do what I want, figure it out later."
Miss Benny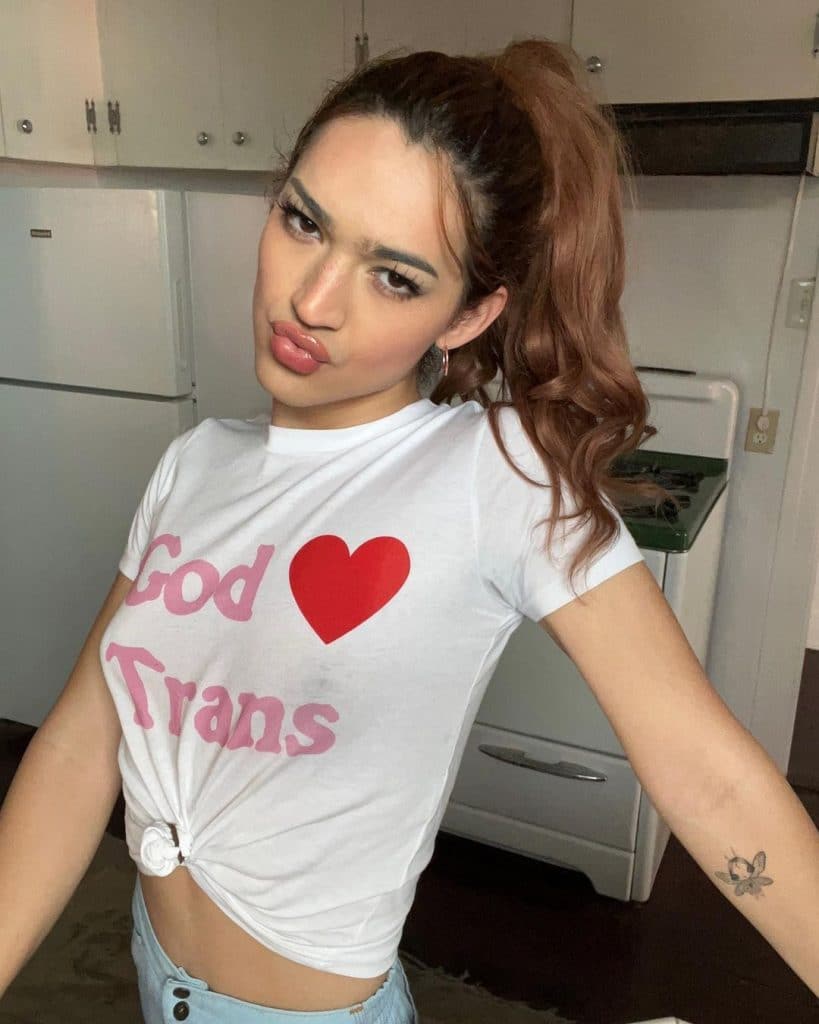 The Glamorous star came out as transgender in June.
In an essay shared with TIME, the actress said she has been quietly transitioning for years but is now ready to let the world in. "I'm a proud person, but admittedly it's still a bit daunting to say those words publicly," she wrote.
Credit: Instagram/@missbenny
Kris Tyson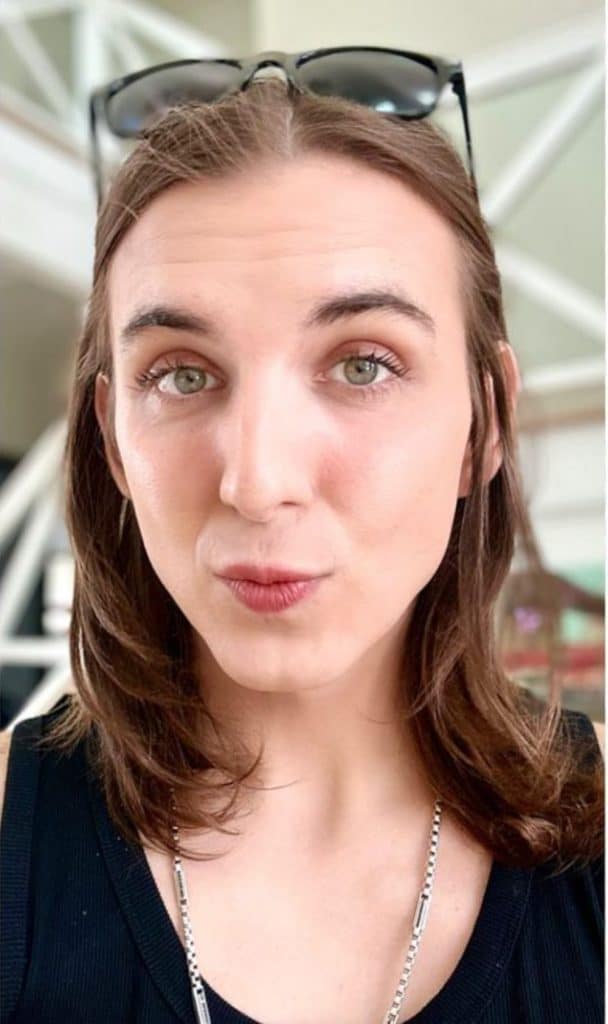 YouTube star Kris Tyson, known for her appearances in YouTube videos with MrBeast, came out as transgender in July.
"I am a woman. She/her! I've never said that publicly, but I've been fully confident in this decision for over a year now," she revealed.
In an interview with Anthony Padilla, Tyson delved into her journey of self-discovery, using the internet as a tool to help her find her true identity. "I was catching up with the internet, you know, trying to figure myself out. It was like my hair was growing and everything was changing, and I realized I wasn't cis-gendered," she explained.
Credit: Instagram/@kristyson
More Stories:
Former 'Bachelorette' Contestant Josh Seiter is Dating a Man
David Archuleta Celebrates a New Era: "I felt like I was still holding onto a lot of my past"
Elliot Page Talks Transformative Gay Bar Experience in New Memoir