Where was our invite?
Over the weekend, the ever-attractive actor Alexander Skarsgård was spotted dancing the night away at a gay bar in Stockholm, Sweden. While at Backdoor, which is said to be "Scandinavia's biggest" gay club, Skarsgård did not seem put off by the attention he received after fans spotted him. In fact, he took bunches of photos, kissed fans on the cheek, boogied, and proudly wore a Vanity Vain t-shirt. That's right, he is a confirmed Drag Race fan!
Check out some of the photos posted by the incredibly lucky attendees that night – including Vanity Vain!
"Hollywood kissed me and wore my merch," the queen wrote on Instagram.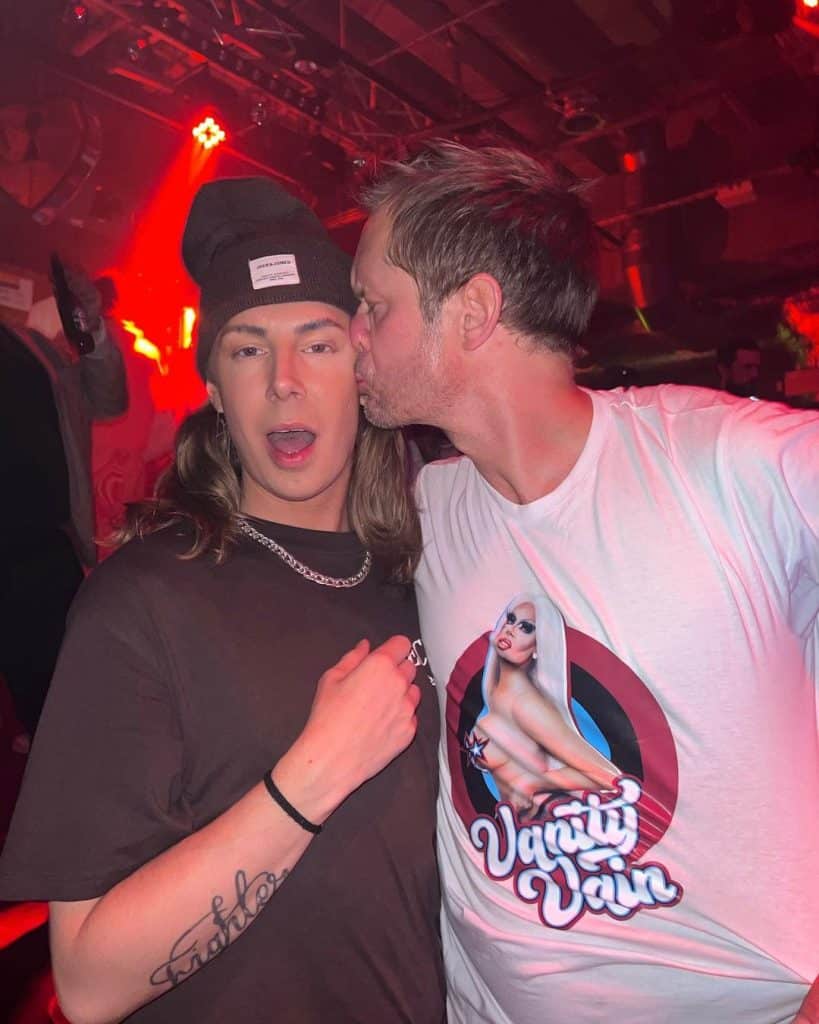 Don't mind us, we just have major FOMO about this.
Who is Alexander Skarsgård
The Swedish actor known for his captivating performances on both the big and small screens. Born on August 25, 1976, in Stockholm, Sweden, he comes from a family of actors and has made a name for himself with his striking looks and versatile acting skills. Skarsgård gained widespread recognition for his role as the enigmatic vampire Eric Northman in the hit TV series True Blood. He has also starred in notable films such as Tarzan, The Legend of Tarzan, and Big Little Lies, where he showcased his talent and charisma. With his Scandinavian charm and impressive acting chops, Alexander Skarsgård has become a prominent figure in the entertainment industry.
Did Someone Say Ally
In addition to being a hottie on-screen, Skarsgård has been an advocate and ally for the LGBTQ+ community throughout his career. He has shown his support through both his on-screen roles and his off-screen actions. His portrayal of the openly bisexual vampire Eric Northman in True Blood earned him praise for representing LGBTQ+ characters with authenticity and sensitivity. Additionally, the actor has participated in LGBTQ+ charity events and used his platform to raise awareness about LGBTQ+ rights and issues.
Plus, let's not forget Skarsgård's cameo in Lady Gaga's "Paparazzi" music video and his progressive fashion sense. As if we needed one more reason to adore him.
More Stories: