Did you know there is a thriving Gayborhood in Guadalajara, Mexico?
Discovering LGBTQ+ Friendly Guadalajara: Where to Stay, Eat, and Play
Nestled in the heart of Mexico, Guadalajara is a vibrant and culturally rich city that welcomes travelers from all walks of life. With its thriving LGBTQ+ community and a wide range of LGBTQ+-friendly establishments, this city is an ideal destination for those seeking an inclusive and diverse travel experience. In this guide, we'll explore Guadalajara's relationship with the LGBTQ+ community and highlight the best places to stay, eat, and explore.
Embracing Diversity: Guadalajara's LGBTQ+ Scene
Guadalajara is renowned for its inclusive and accepting attitude towards the LGBTQ+ community. The city hosts one of Mexico's most prominent LGBTQ+ pride parades, which draws crowds from around the world. Additionally, LGBTQ+ rights are protected by law, and discrimination is illegal, making Guadalajara a safe destination for LGBTQ+ travelers.
Where to Stay: LGBTQ+ Friendly Hotels
Savoring the Flavors: LGBTQ+ Friendly Dining
Guadalajara's culinary scene is as diverse as its people, offering a variety of LGBTQ+ friendly dining options.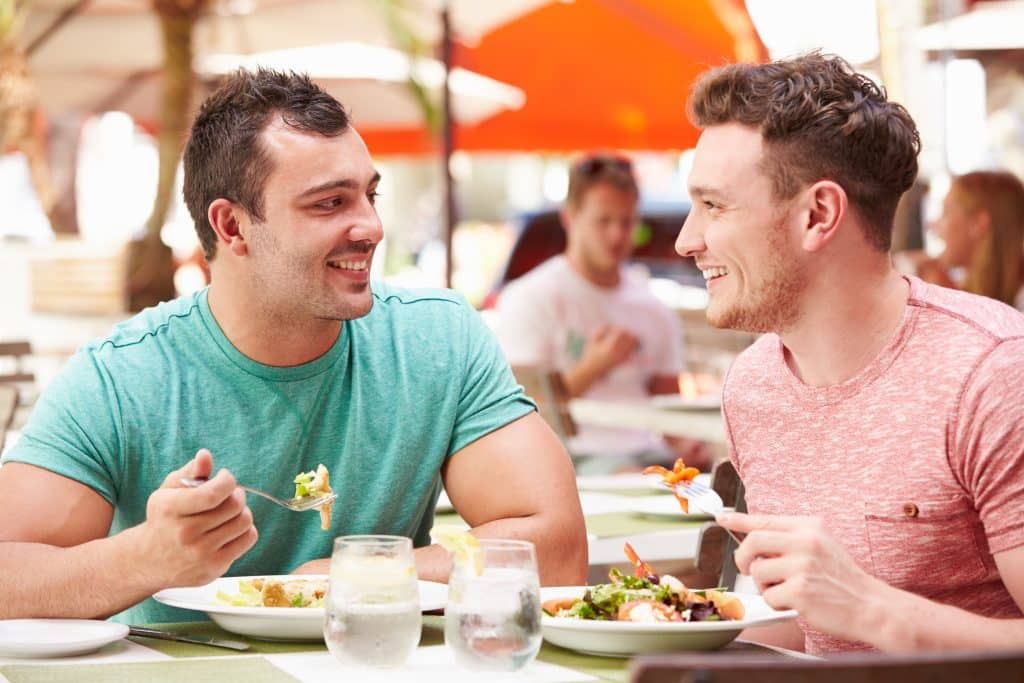 Exploring the LGBTQ+ Scene
Guadalajara boasts a lively LGBTQ+ scene with numerous bars and clubs that cater to all tastes. The city's LGBTQ+ community is inclusive, ensuring that everyone feels welcome.
Xiquito Bar: Located in Colonia Americana, Xiquito Bar features a daily drag show.
California's Bar: A longstanding LGBTQ+ institution in Guadalajara, California's Bar is known for its vibrant atmosphere and drag shows.
Caudillos: This popular nightclub attracts a diverse crowd and hosts themed parties throughout the week.
Cultural Scene
Memoria LGBTTTIQ México Museum: This important museum opened its doors in 2021 intending to showcase the history of how the media, TV, and Radio have in the past been against the LGBTQ+ community in Guadalajara.
Amalgama Gallery: Located inside Peligro Bien Rico, this intimate gallery is lesbian-owned and features many notable LGBTQ+ exhibitions and art workshops.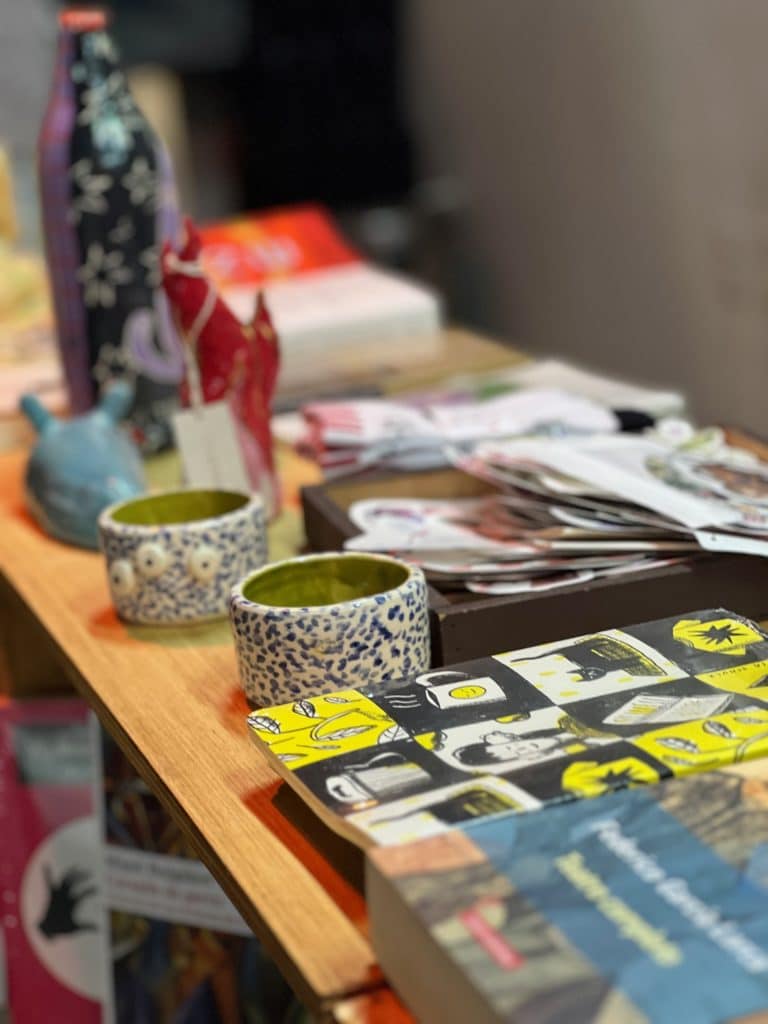 Mis Dulces Candy: traditional candy shop
Gay Games: The most significant sporting and cultural event in the world for the LGBTQ+ community and allies is in Guadalajara later this year.
Historic Center: Explore the heart of Guadalajara with its stunning architecture, including the Cathedral and the Hospicio Cabañas. Don't miss the vibrant murals by Orozco.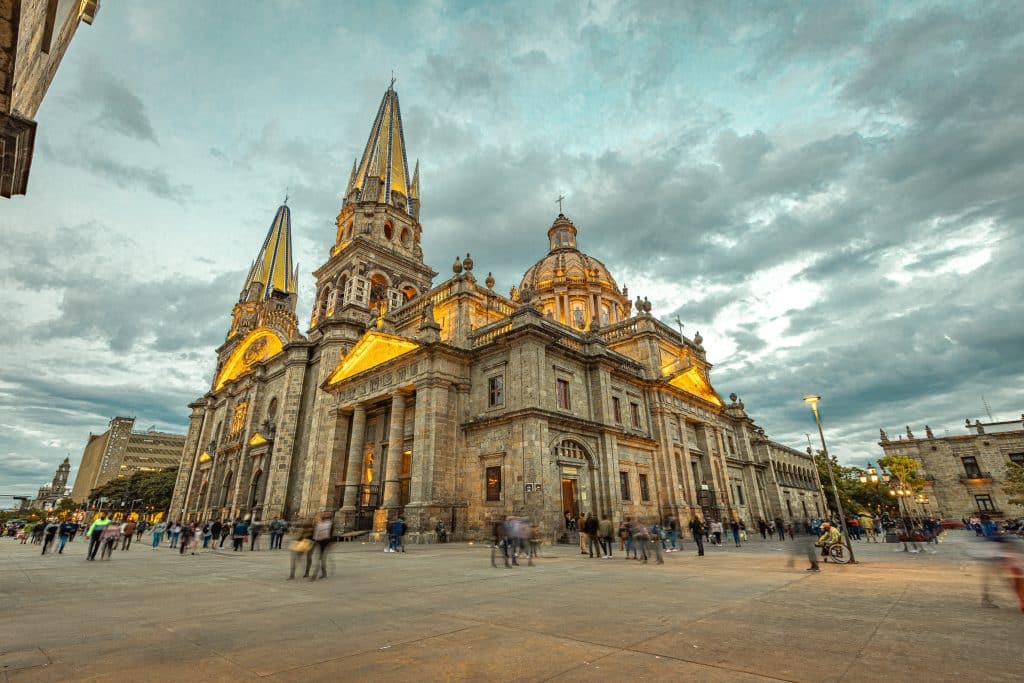 Chapultepec Avenue: Stroll along this trendy avenue lined with bars, restaurants, and art galleries. It's a LGBTQ+ friendly hotspot with a lively atmosphere.
Tequila Tours: Take a day trip to the nearby town of Tequila for distillery tours and tastings of Mexico's iconic drink.
Tlaquepaque and Tonala: Shop for local crafts and art in these charming neighborhoods known for their vibrant markets.
Mariachi Plaza: Immerse yourself in the sounds of mariachi music at Plaza de los Mariachis in the evening.
Traveling in Guadalajara
Guadalajara has modern highways connecting the city to its metropolitan area and beyond. Visitors can easily access taxis, public buses, and car rentals. The Guadalajara light rail system serves Guadalajara, Zapopan, and Tlaquepaque.
Exploring Beyond the City
While Guadalajara itself offers plenty to see and do, consider taking day trips to explore the surrounding area. The town of Tequila, just an hour's drive away, offers tours of tequila distilleries and picturesque landscapes.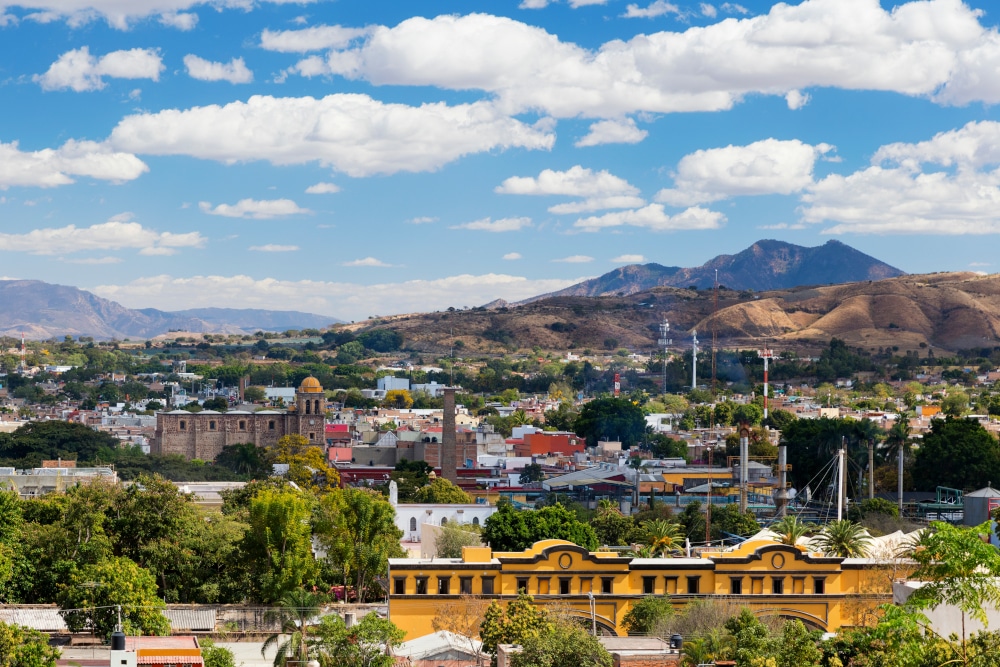 In conclusion, Guadalajara, Mexico, is a welcoming and LGBTQ+ friendly destination that celebrates diversity and inclusion. From its accepting atmosphere to LGBTQ+ friendly accommodations, dining options, and nightlife, this city has something for everyone. So, whether you're traveling for pride or simply seeking an enriching cultural experience, Guadalajara is a city that should be on your travel radar.