Some skills aren't easy to teach. They require years of intimate practice and dedication. Every gay on Grindr might think they know how to capture the perfect steamy photo, but there's more to it than meets the eye. A cursory look through Freddy Krave's library of work makes that much clear. Freddy (Orlando Luca) is a self-thought photographer. Their taste for the titillating is unmatched and their eye for the exciting is laser-focused.
Related | 48 Photos Liberating The Male Form With Tasty Smut
Get to Know Freddy Krave
We spoke to Freddy about their work, both past, and present, as well as how it's been perceived. Keep scrolling for a sampling of their photography and to learn more about life as the King of queer erotic photography.
Gayety: How have your friends and family responded to your line of work?
Freddy Krave: I'm very lucky cuz both my friends and family are very supportive and love my art. I was just at my mom's for Christmas and she wanted to surprise me [by] showing me that she hung 3 of my self-portraits in her living room. That was so funny but also so cute.
Gayety: Has your relationship with photography changed since you first started? If yes, how?
Freddy Krave: I think my relationship with photography didn't change. I have the same passion that I had when I first started and it's really one of the few things that give me joy. What changed is definitely the quality of my work. When I look at my oldest pictures I can definitely see how much I evolved and it's a very nice feeling.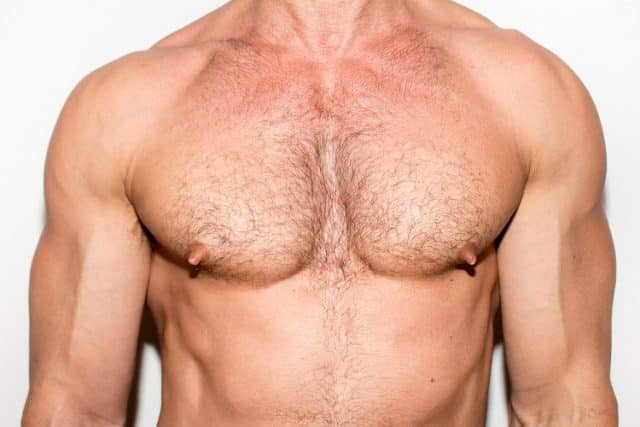 Gayety: Who are some of your favorite erotic photographers and/or models in the game?
Freddy Krave: I have to admit that I always prefer someone from the past, Mapplethorpe will always be my biggest inspiration and his work will always be one of the best forms of art I've ever seen. I really like this greek photographer […] His name is Kostis Fokas and his work on the human body is pretty unique in my opinion. And about the models I really don't know, I usually photograph people that aren't models cuz I like to make them become models. Does this sound weird?
Gayety: What are some challenges or obstacles that come with shooting erotic photography that people may not be aware of?
Freddy Krave: Definitely one of the most important things is the model's level of confidence. Sometimes I find people that really wanna be photographed and when they're in front of me they just don't know how to act or they feel a little bit embarrassed. It's my job to help them so they can relax and have fun during the shooting process. It comes naturally now cuz I've been doing this for more than a decade. I really know how to work with people and get the best from them. Erotic photography will forever be charming to me cuz you really need to trust the photographer and knowing that people trust me is the best feeling.
Gayety: What do you hope for the future of your photography? Do you have any plans in the works?
Freddy Krave: When I was younger I had so many dreams. Now I'm at that point where I just do what I like and if an opportunity comes I'll be happy to take it. I prefer to just live day by day without making big plans. Usually, these big plans never end the way you planned. But hey, if magazines want to work with me I'm here. I just want my art to reach as many people as possible.
Follow Freddy Krave on Instagram to keep up with their body of work.