They weren't always gay, they're just drawn that way.
One thing about us is that we will unashamedly like almost every illustration we see of a cartoon character made gay. We may have developed a bit of a reputation for our love of gay Disney princes and Disney villains. Well, you can add Mexican artist Alex Ojeda to our list of favorite illustrators. Ojeda isn't limiting himself to yassified Disney characters either. His roster includes comic book characters and the Scooby Doo gang. He even illustrates versions of live-action characters from Harry Potter to Marvel.
Today, however, is all about the cartoon characters—some of whom will likely give you that familiar pang of nostalgia. In an interview with Out, Ojeda explained that he draws inspiration from his love of Disney, cartoons from the 80s and 90s, superheroes, and Japanese anime. "Making sensual fusions between these themes has always pleased me," he said. When asked about the Disney characters specifically, Ojeda explained that they were the stuff of dreams. "I imagined that when the princesses went to sleep, the princes got together to play with each other at private parties in a gay environment," said Ojeda. "They stopped being the good guys and became the naughty guys.  Who wouldn't want to go play with them?"
If you'd like to see Ojeda's entire body of work, some of which is a bit spicier than what we could include here, make sure to follow him on Instagram, @gayartbyalex. Keep scrolling to enjoy a sneak peek.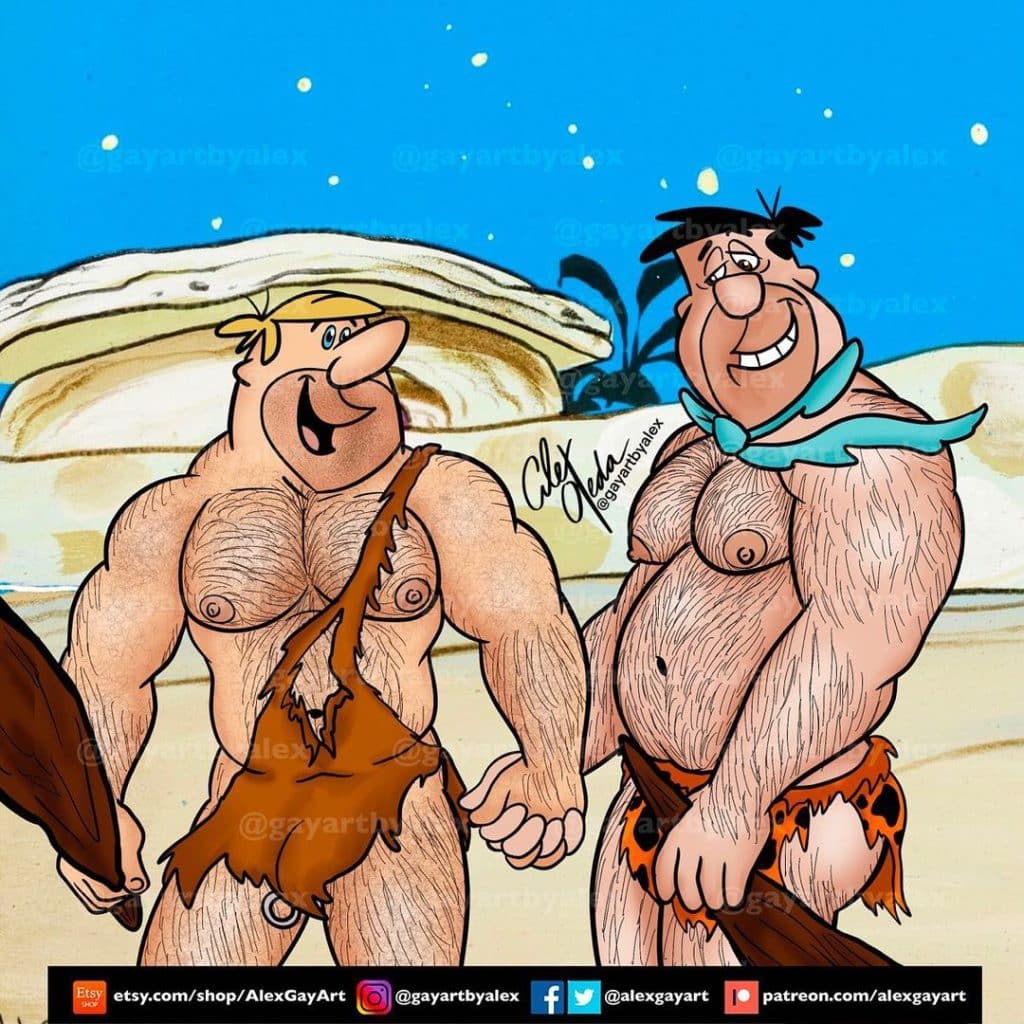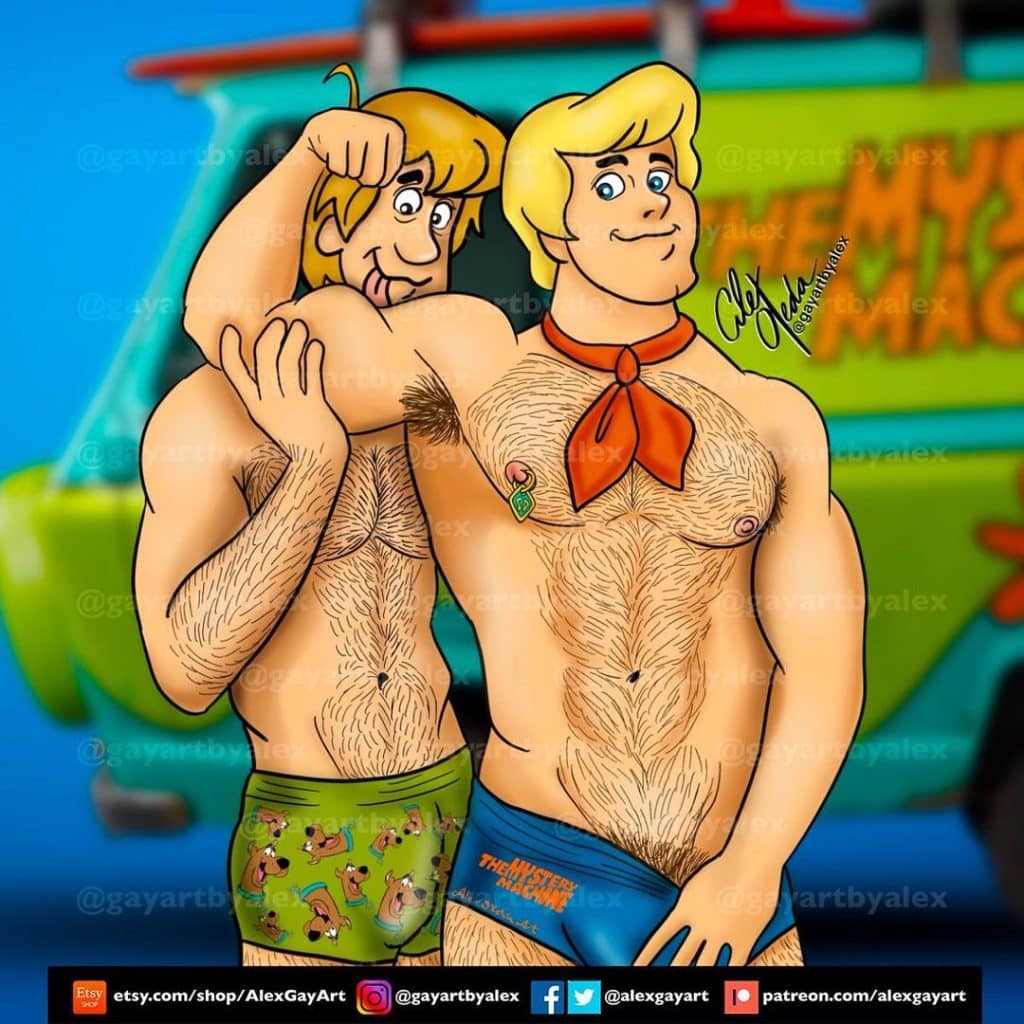 Related | Here's What Disney Princes Would Look Like in Real Life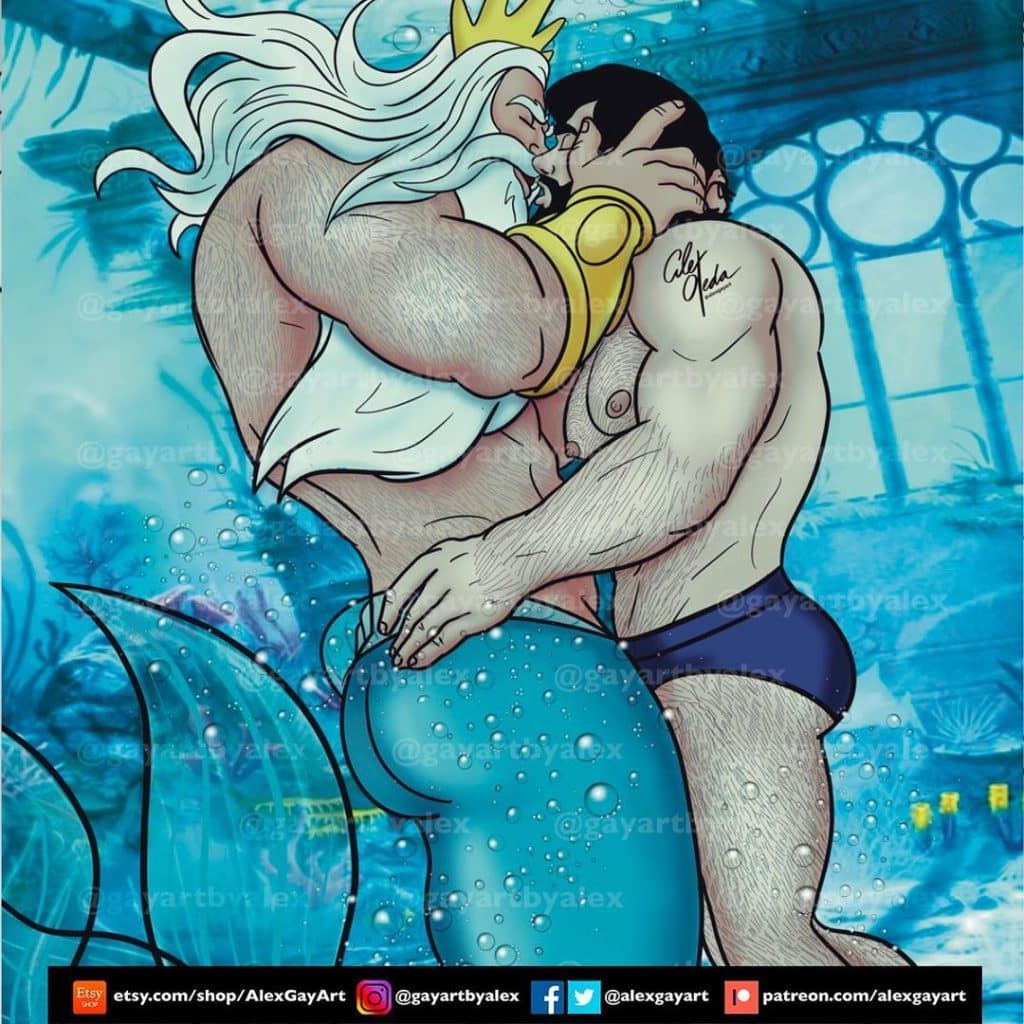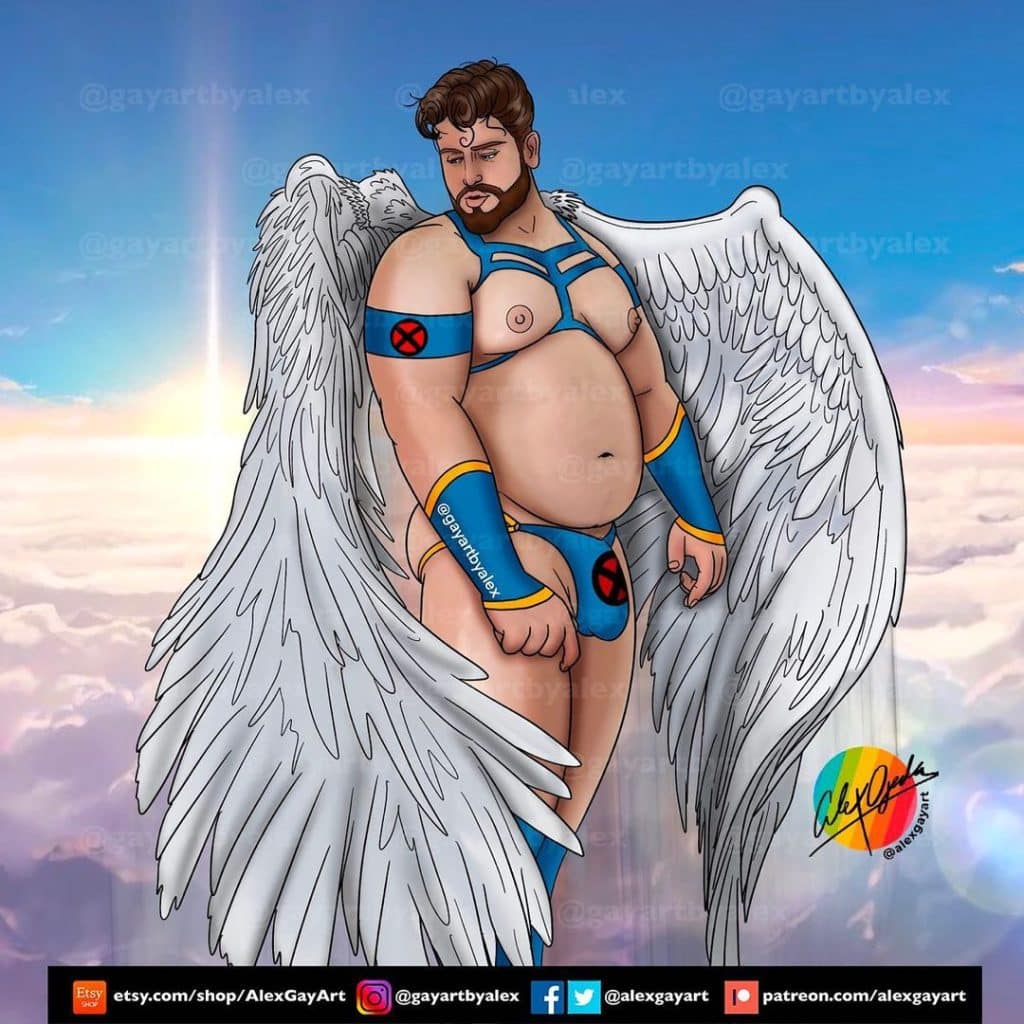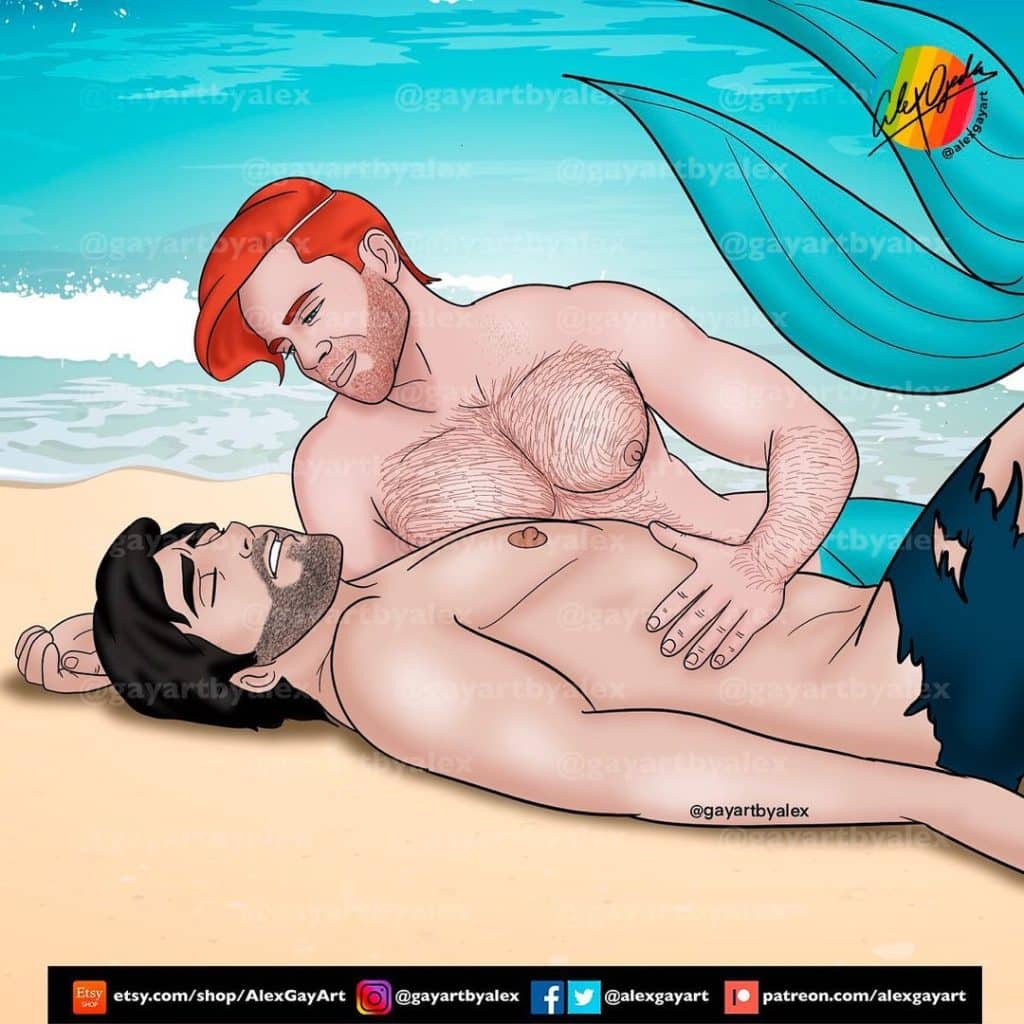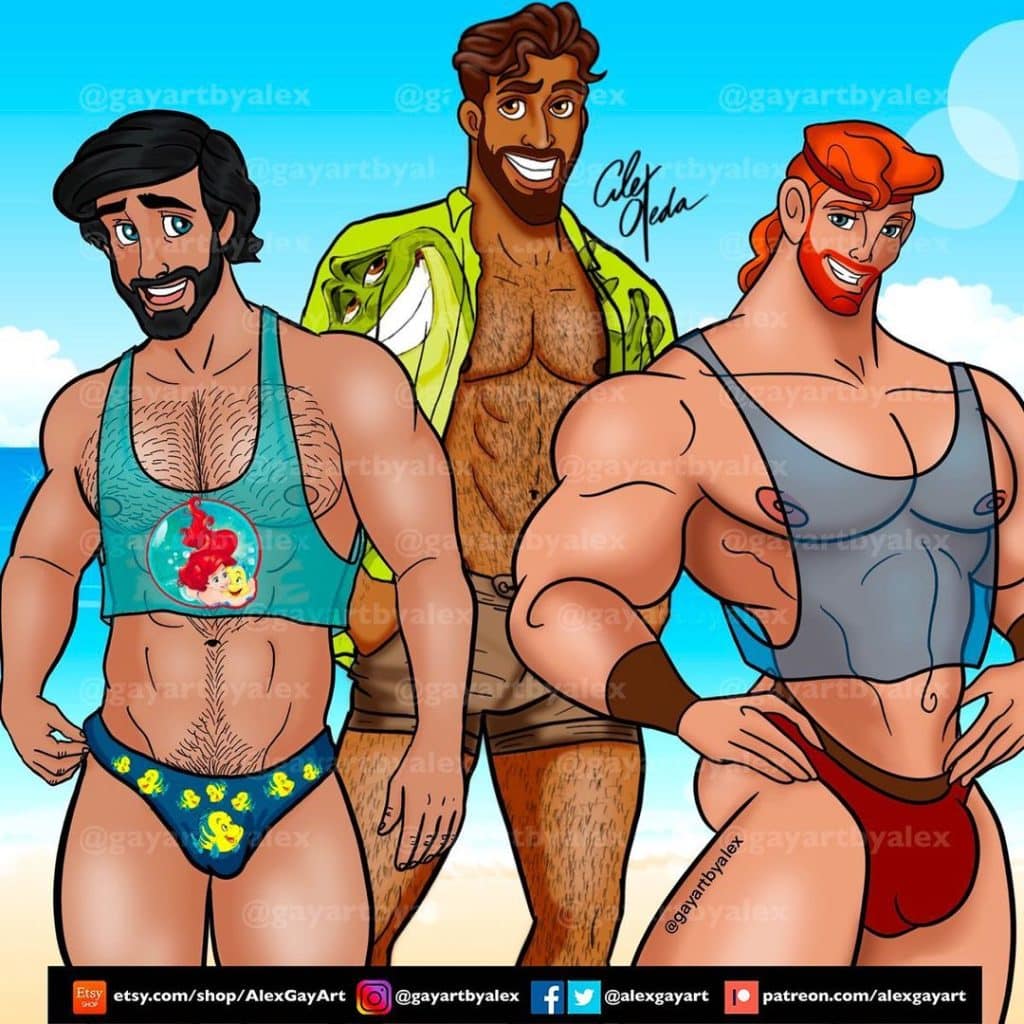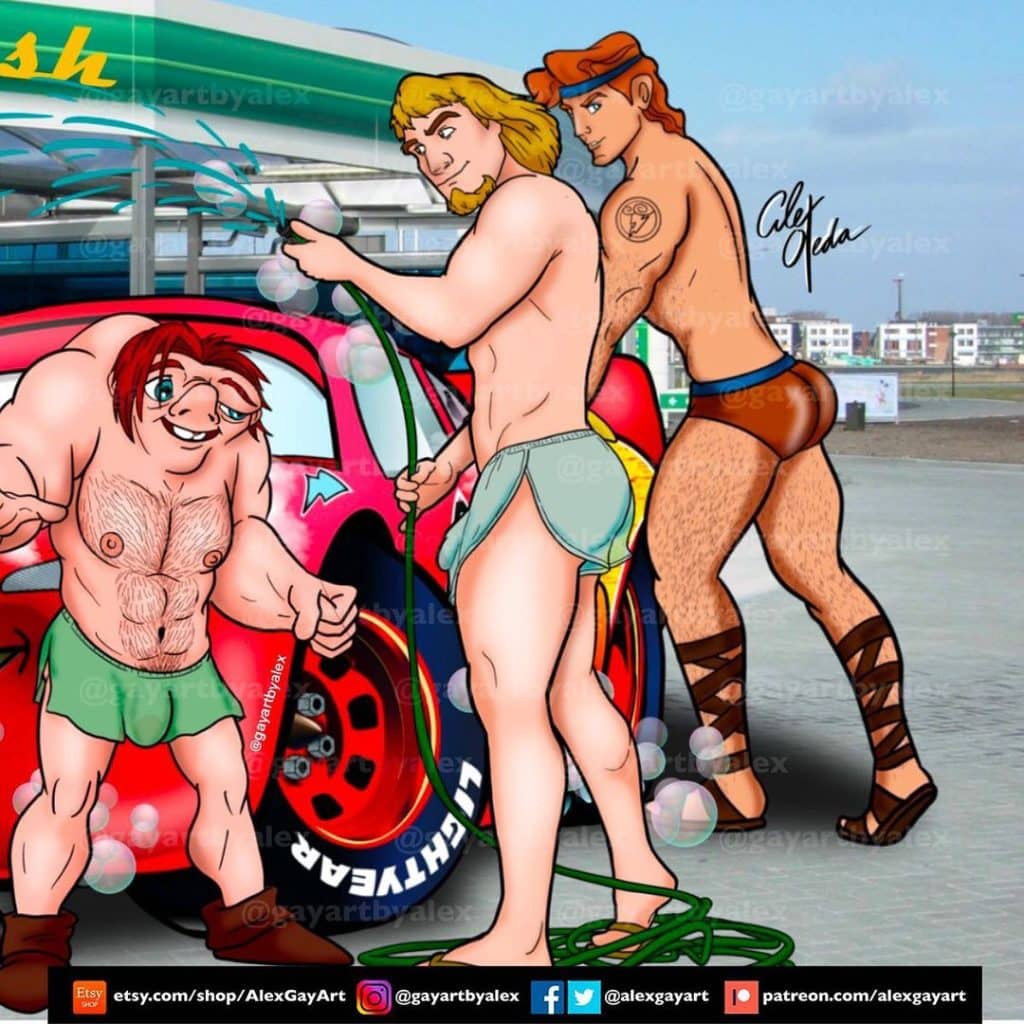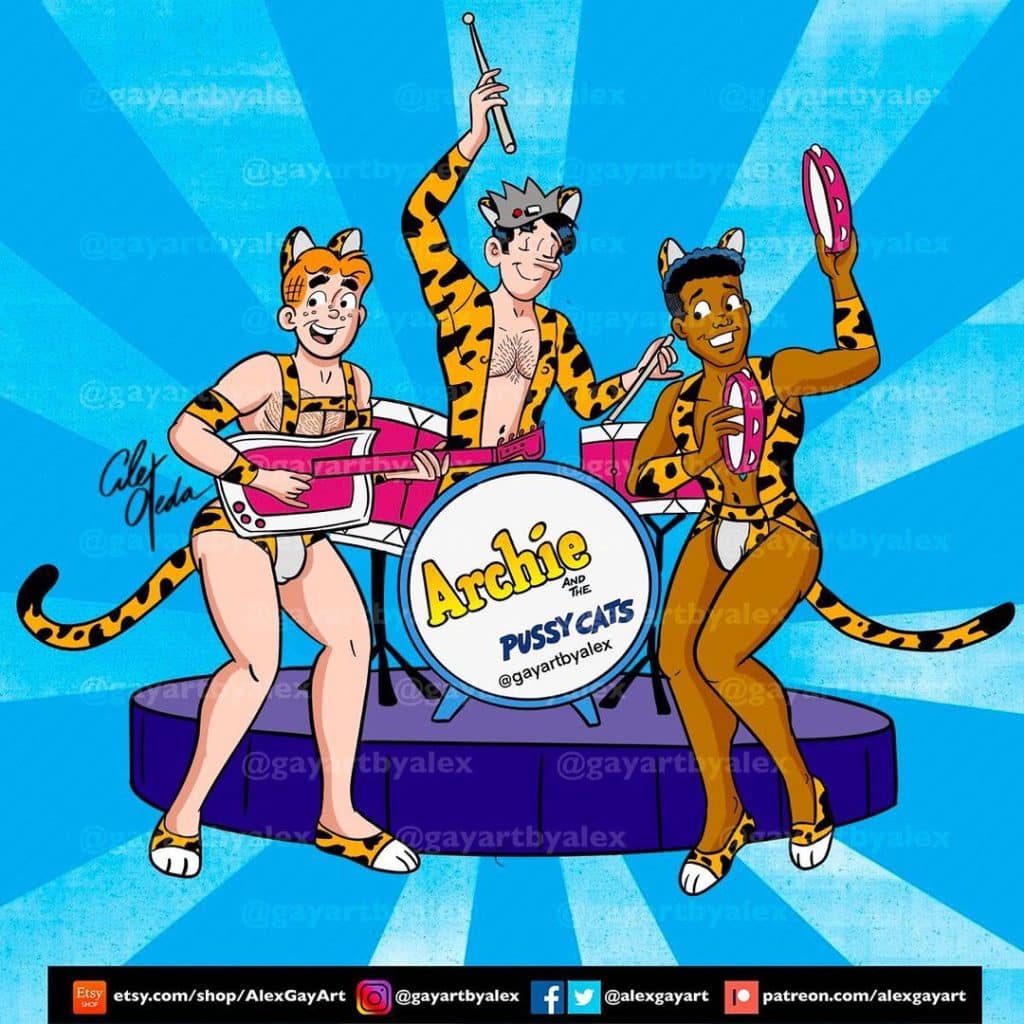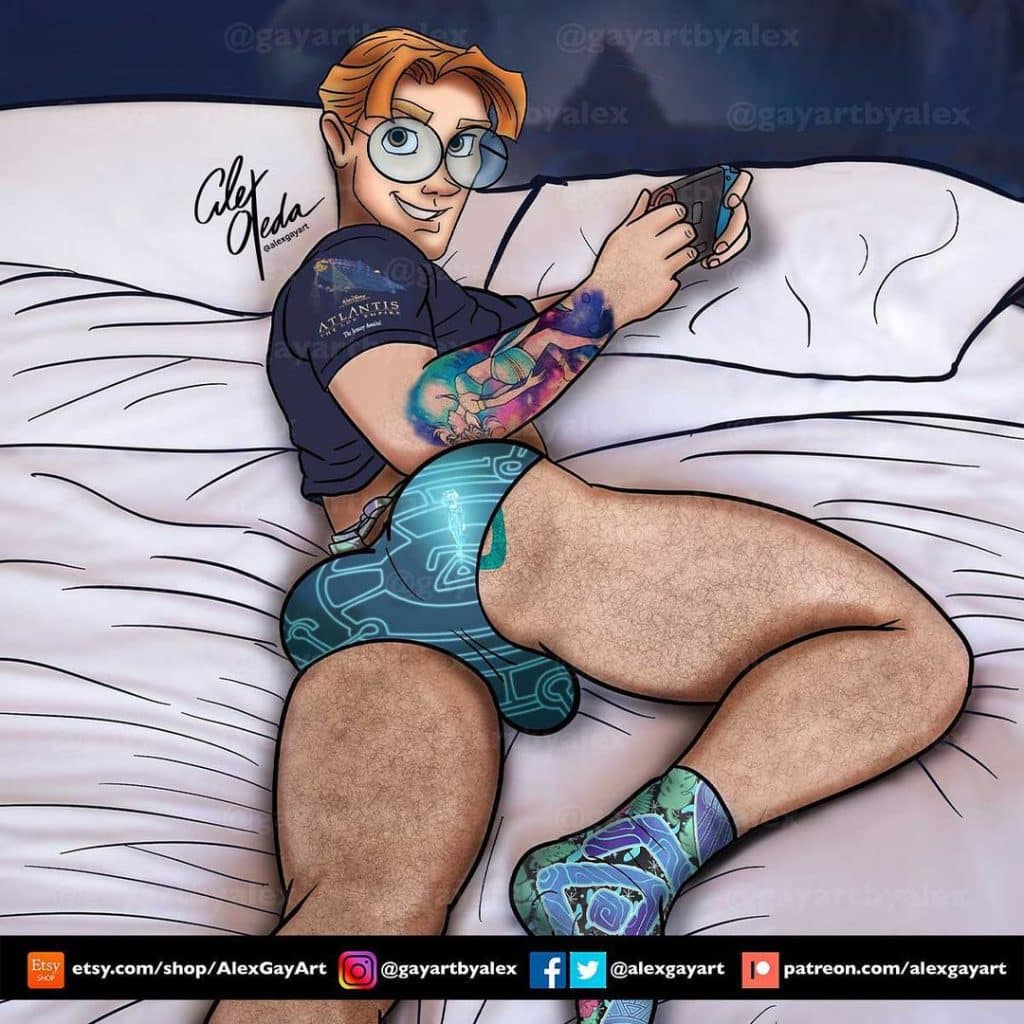 Related | 6 Disney Characters Reimagined As Queer AF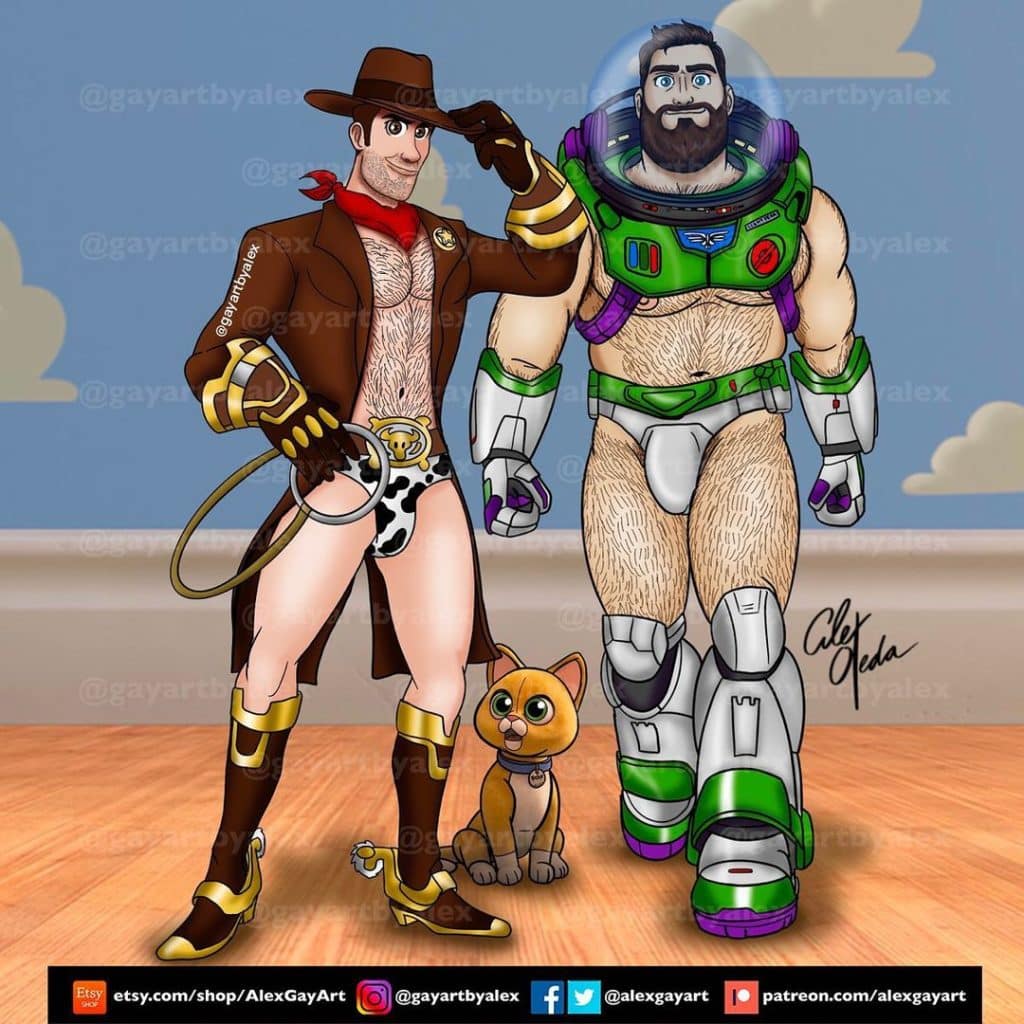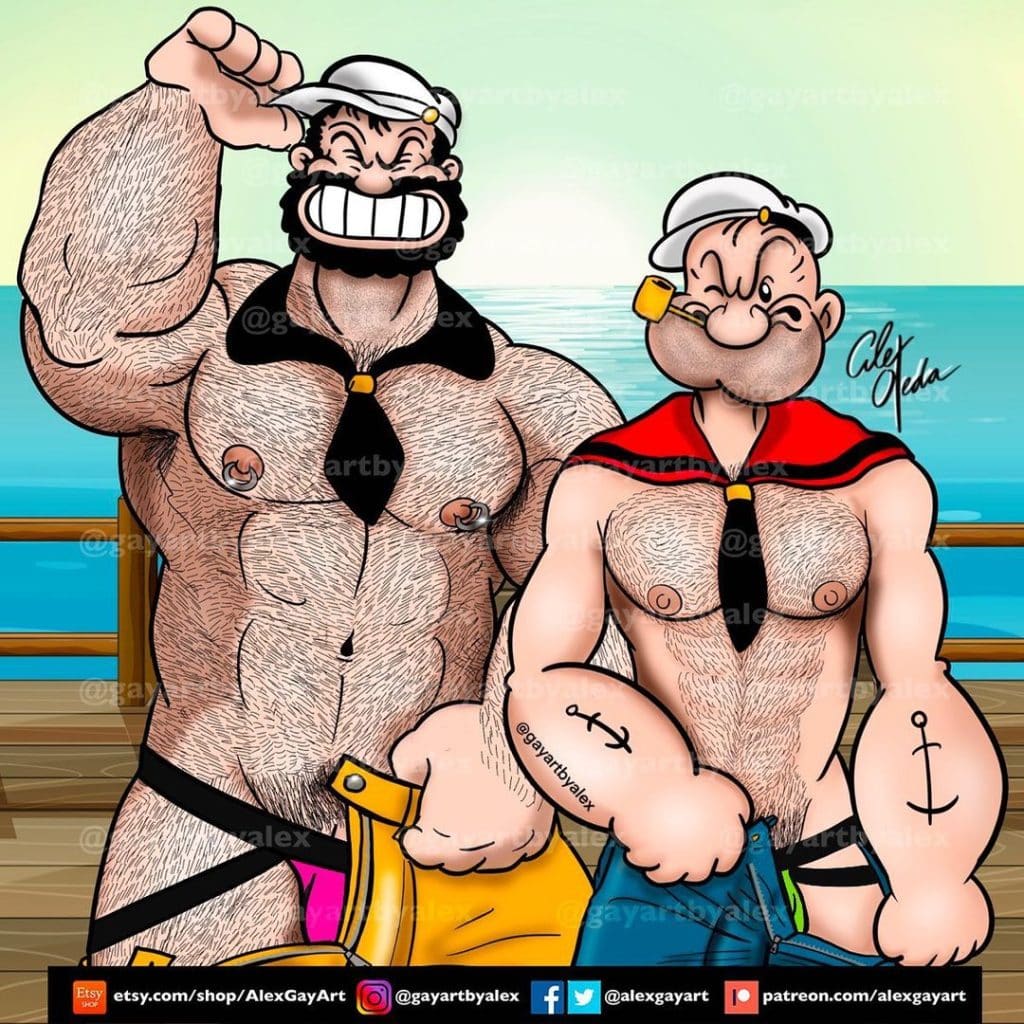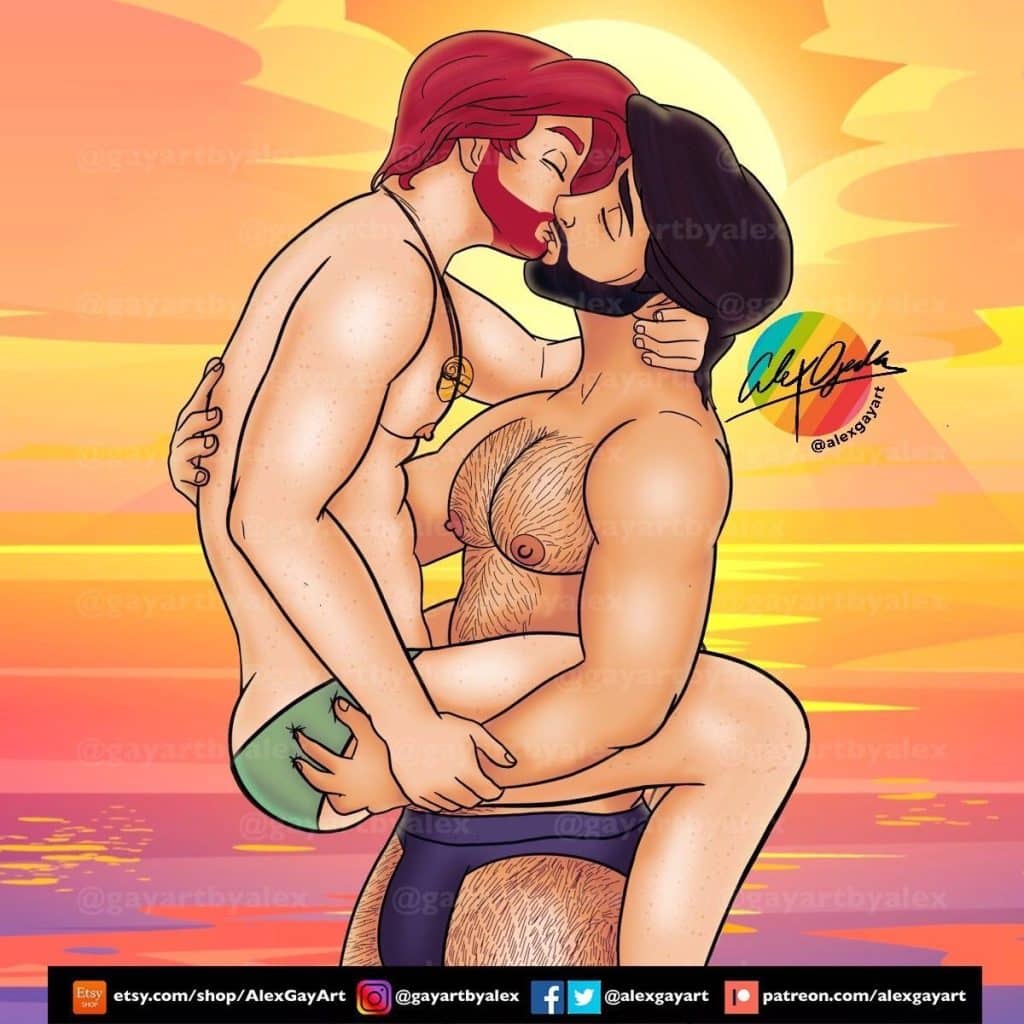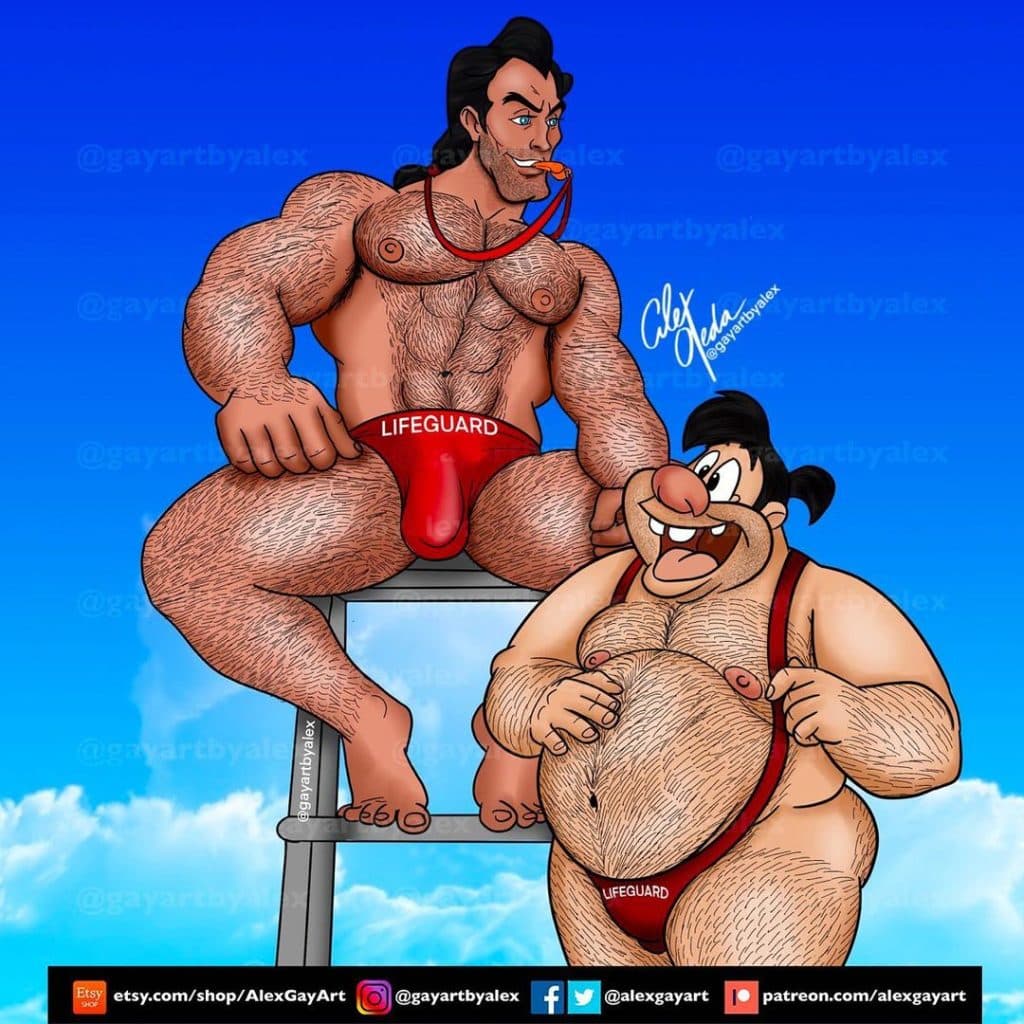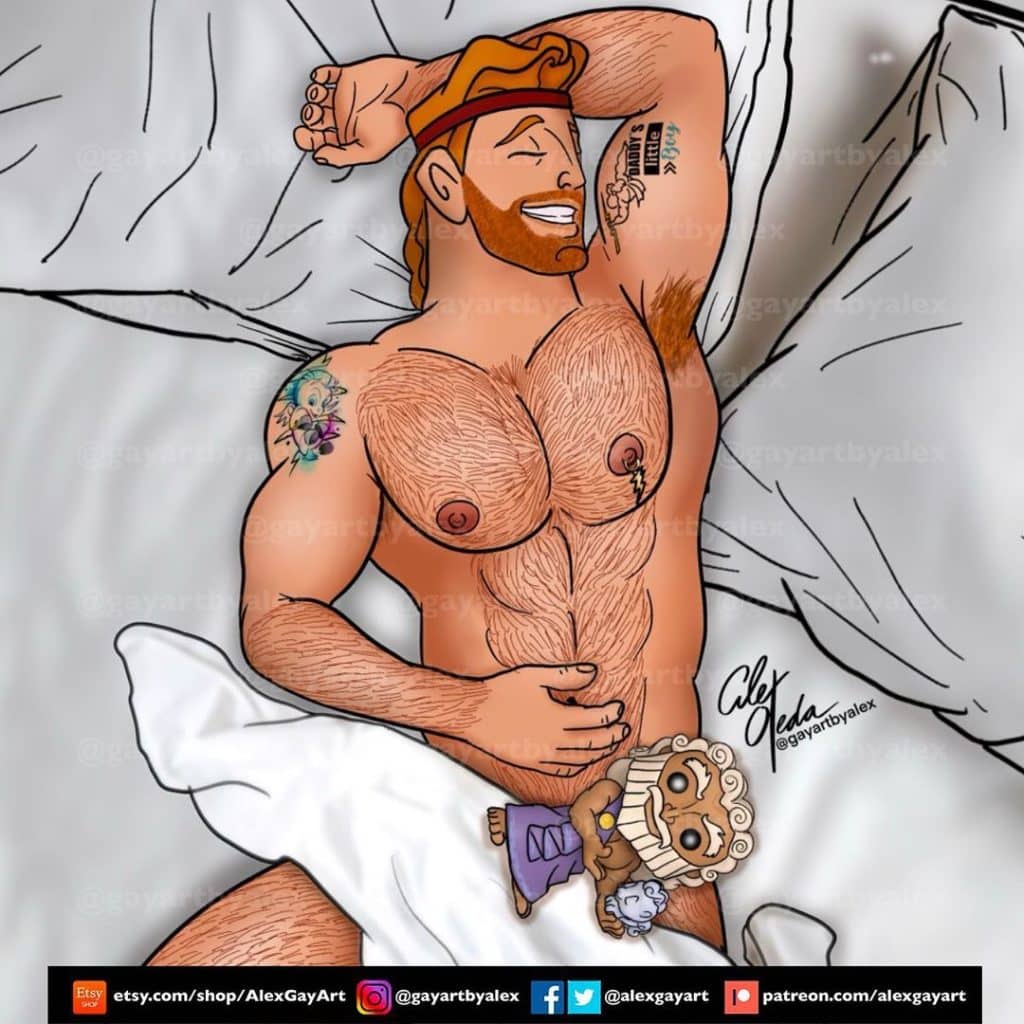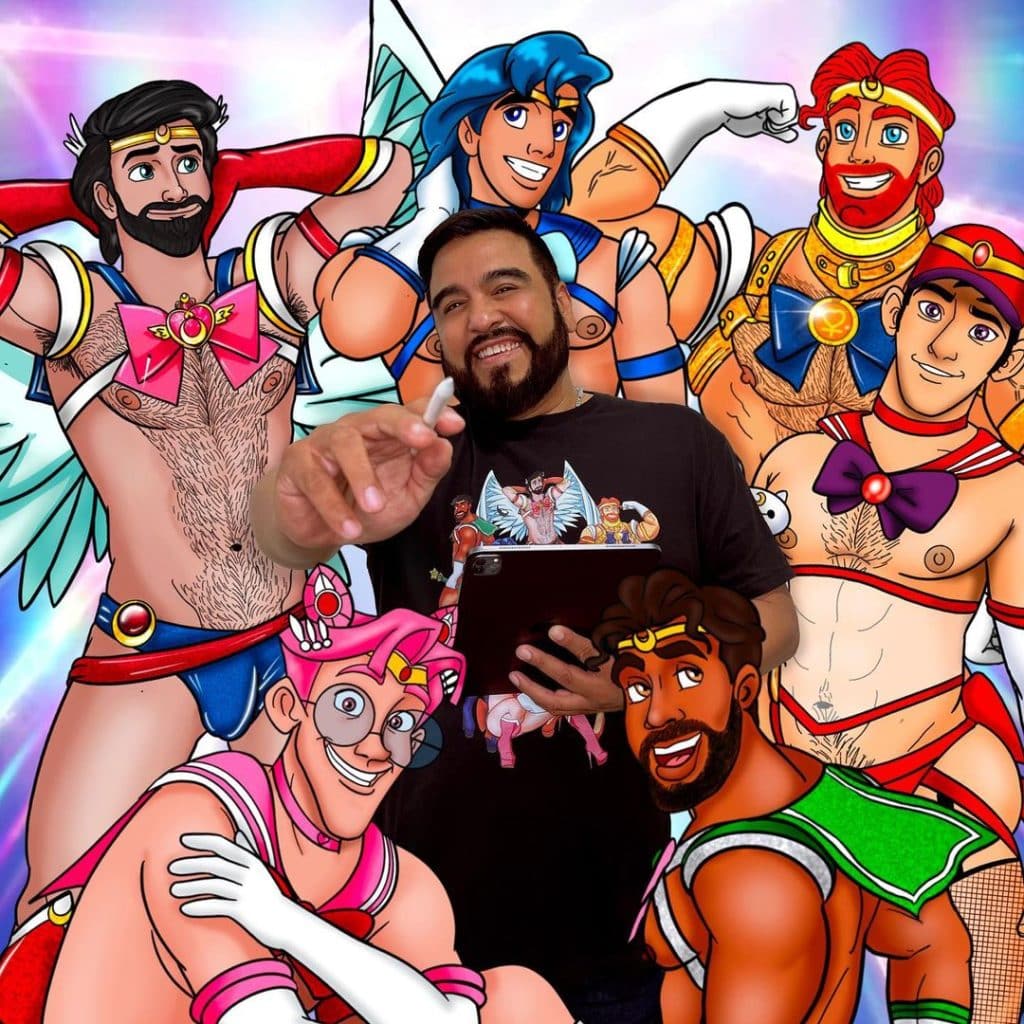 All images by Alex Ojeda on Instagram