If you enjoyed the illustrations of Disney Princes in real life, you're going to love them as underwear models.
As you know, the Disney Princes are undeniably handsome and unquestionably charming. But, have you ever wondered what they look like without their normal clothes? Here's your chance to find out.
Artist David Kawena created a series of charming illustrations inspired by the Disney Princes. In Kawena's versions, the princes look a bit more lifelike, and they're wearing very light clothing (understatement of the year). Although they're all handsome in the animated world of Disney, Kawena took their masculine appeal to the next level.
Related | 18 Disney Characters Who Are Probably LGBT
For starters, Kawena gifted many of the guys with extremely generous packages overflowing from their loincloths, undies, and jockstraps. He probably could have toned it down a bit in the bulge department, but we're not complaining; these fellas put the "D" in "Disney."
Scroll down and experience 16 of Kawena's renditions of the Disney Princes.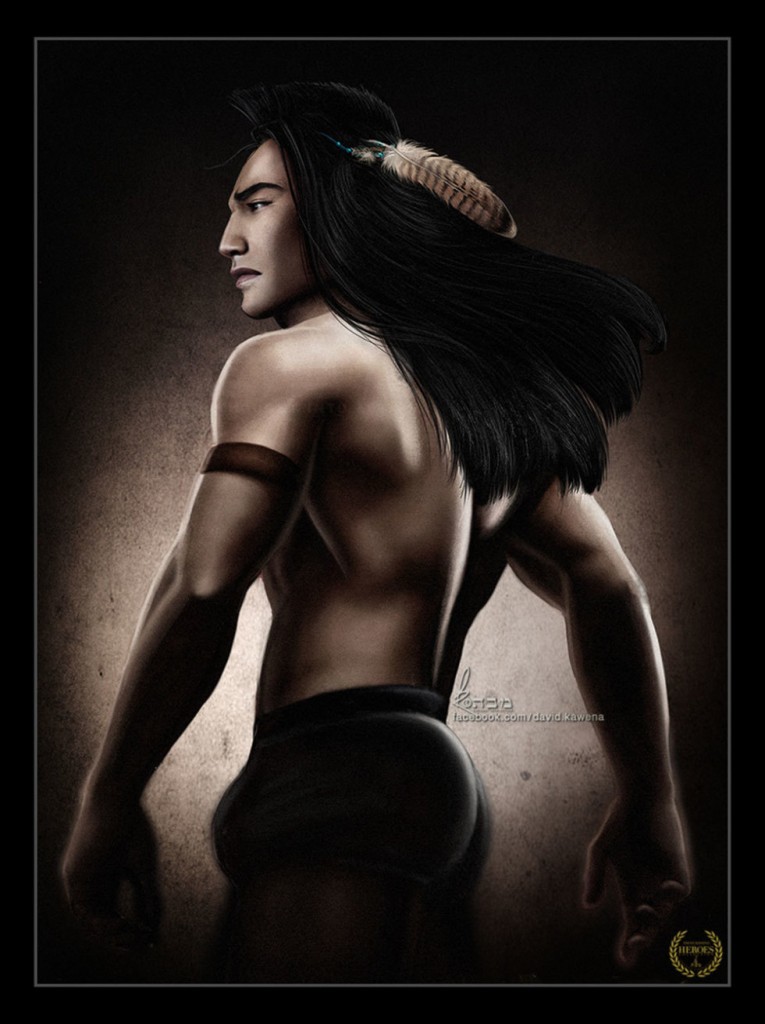 1. Kocoum (Pocahontas)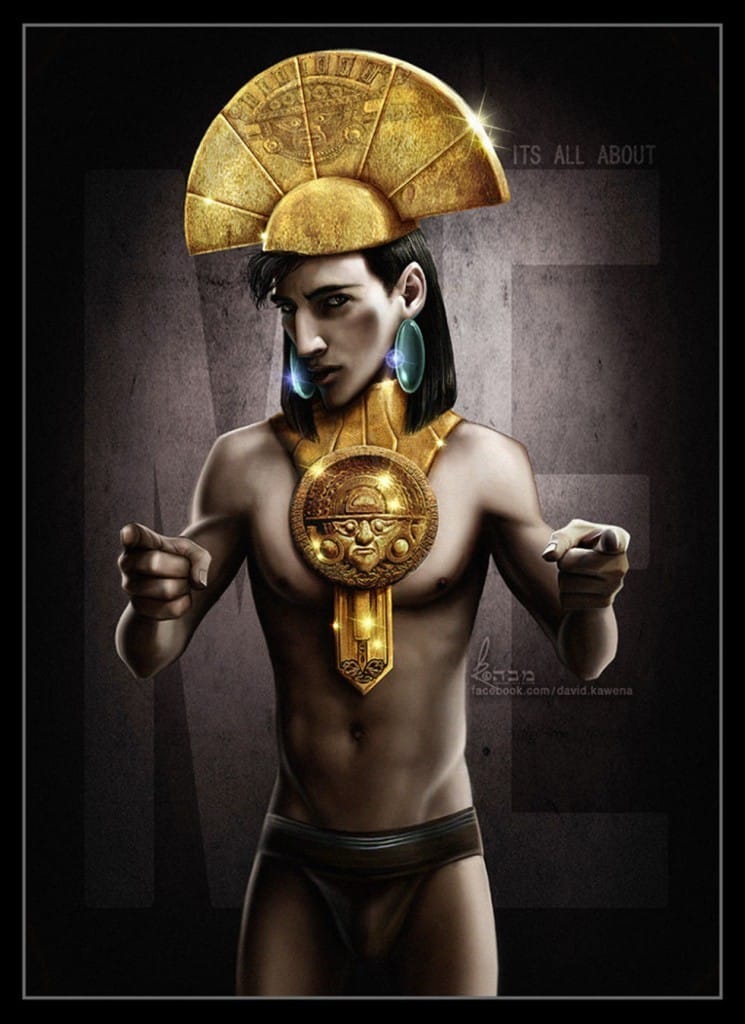 2. Kuzco (The Emperors New Groove)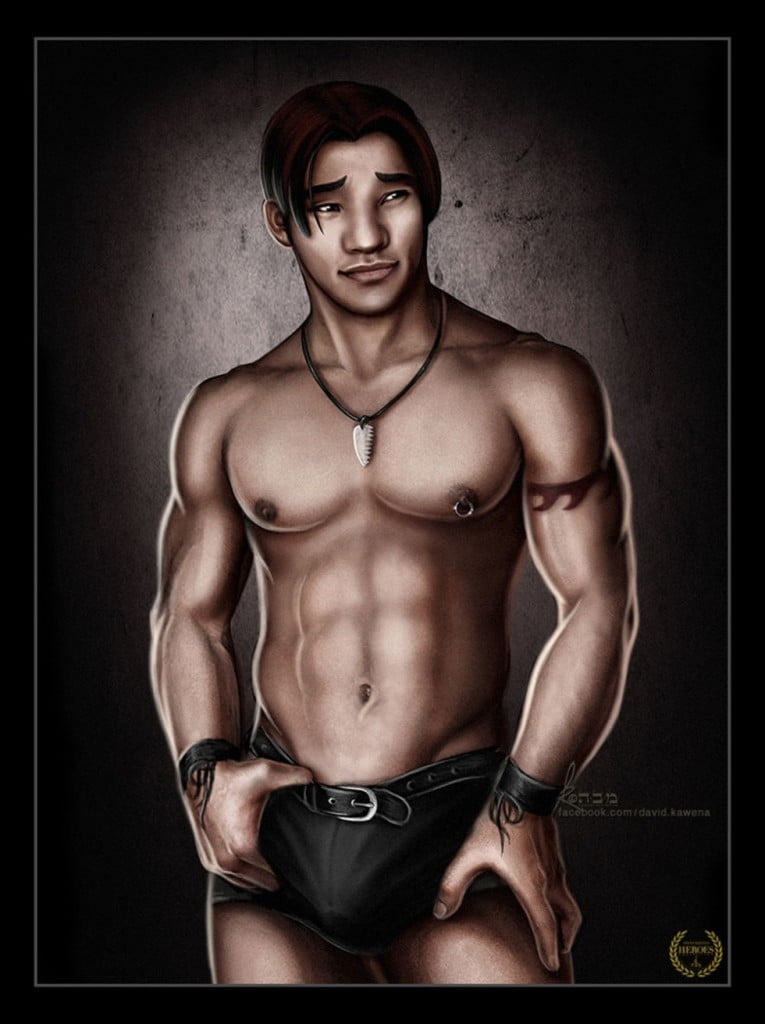 3. David Kawena (Lilo and Stitch)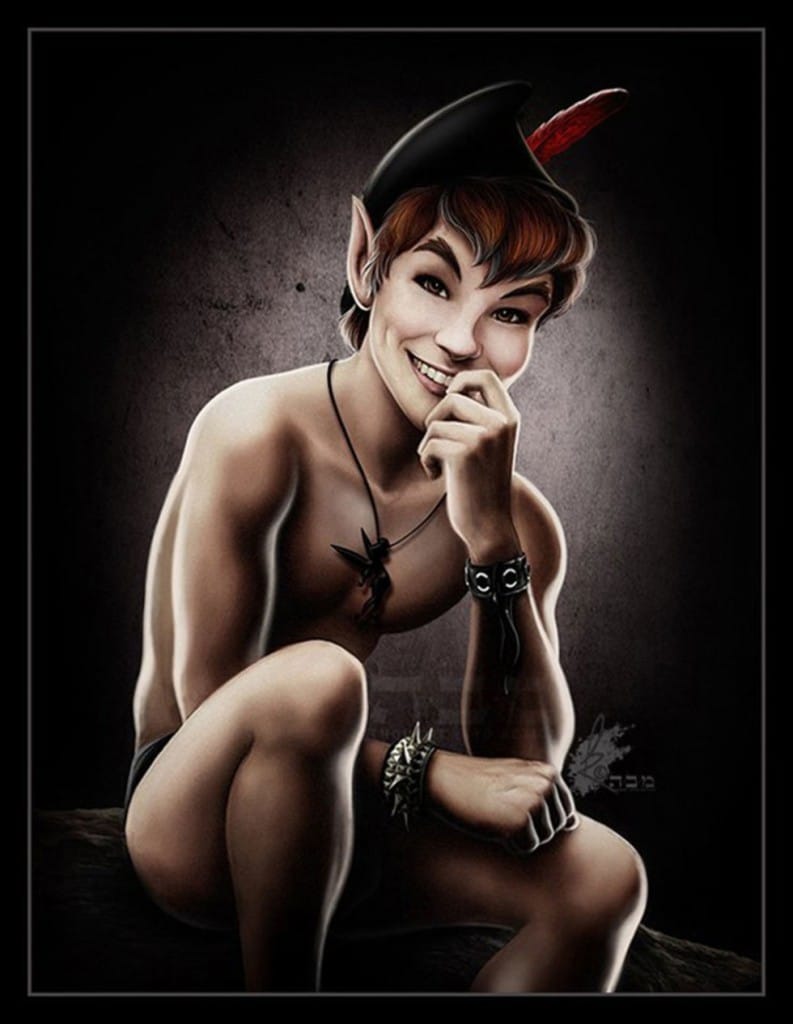 4. Peter Pan (Peter Pan)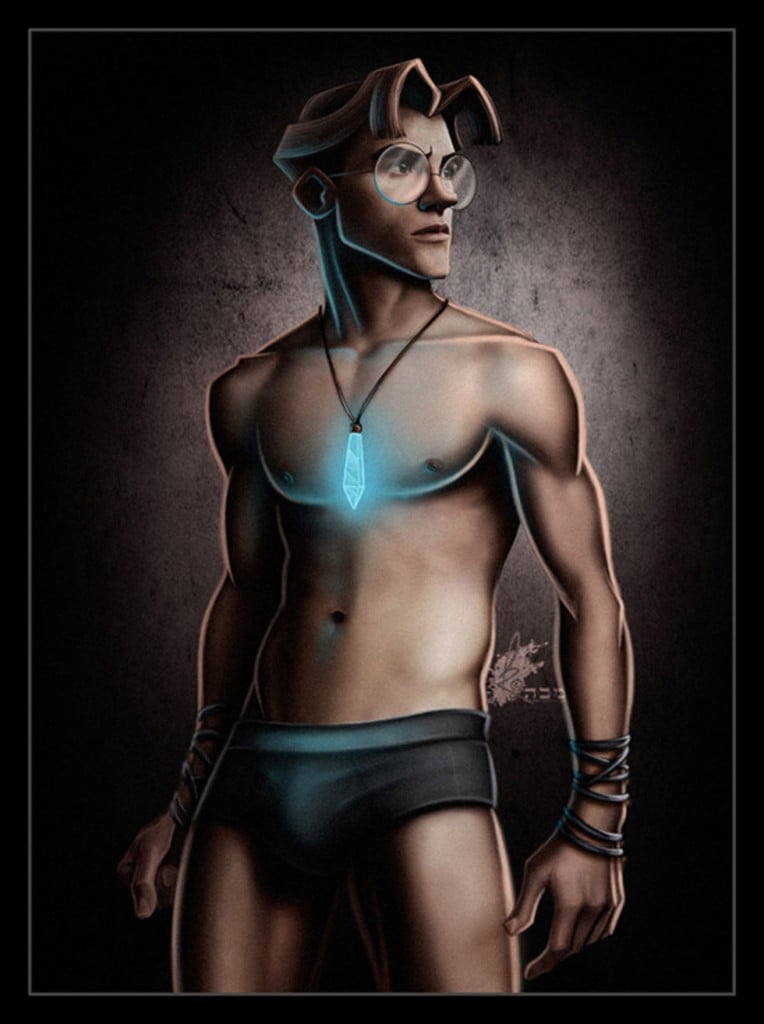 5. Milo (Atlantis: The Lost Empire)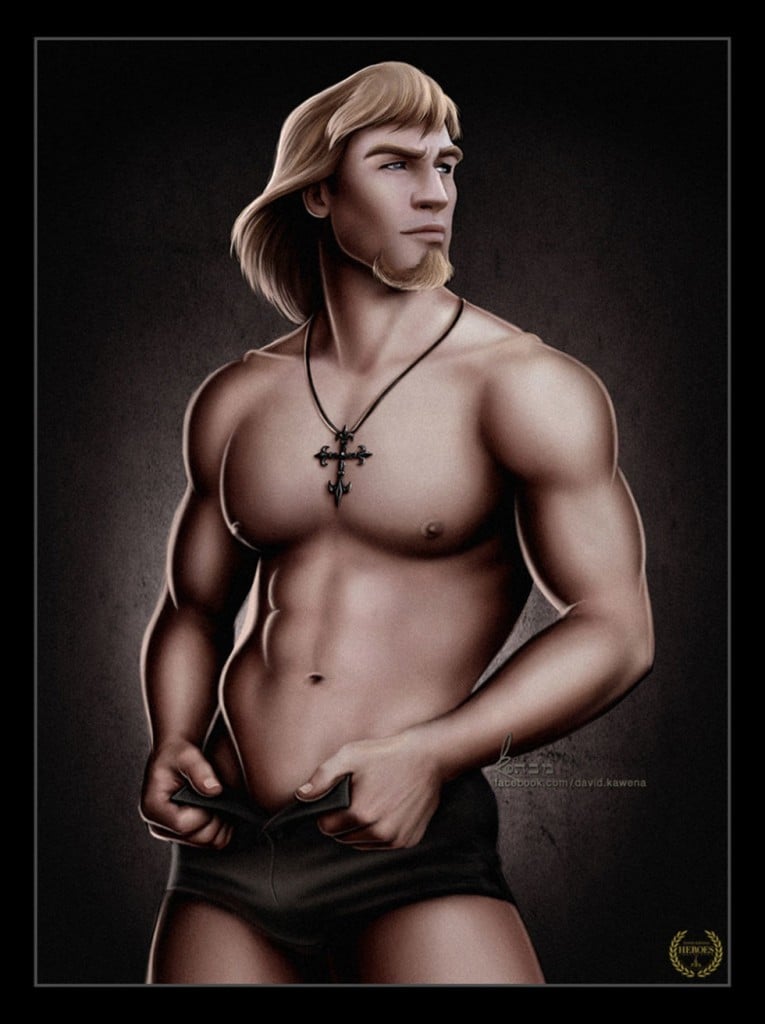 6. Captain Phoebus (The Hunchback of Notre Dame)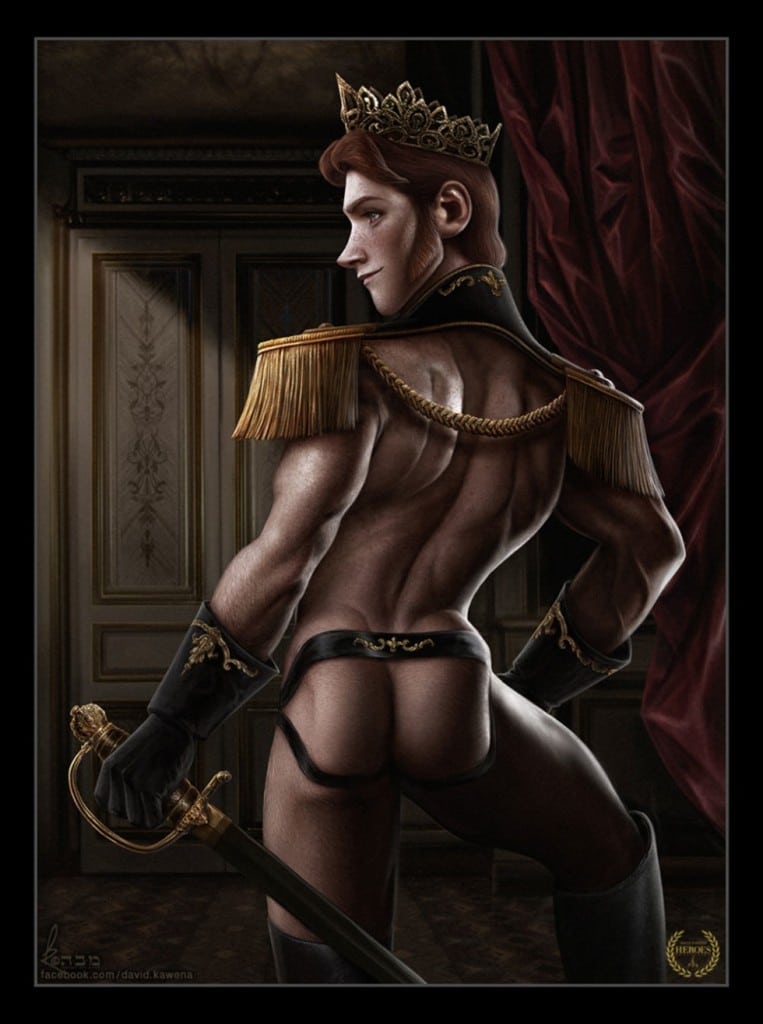 7. Hans (Frozen)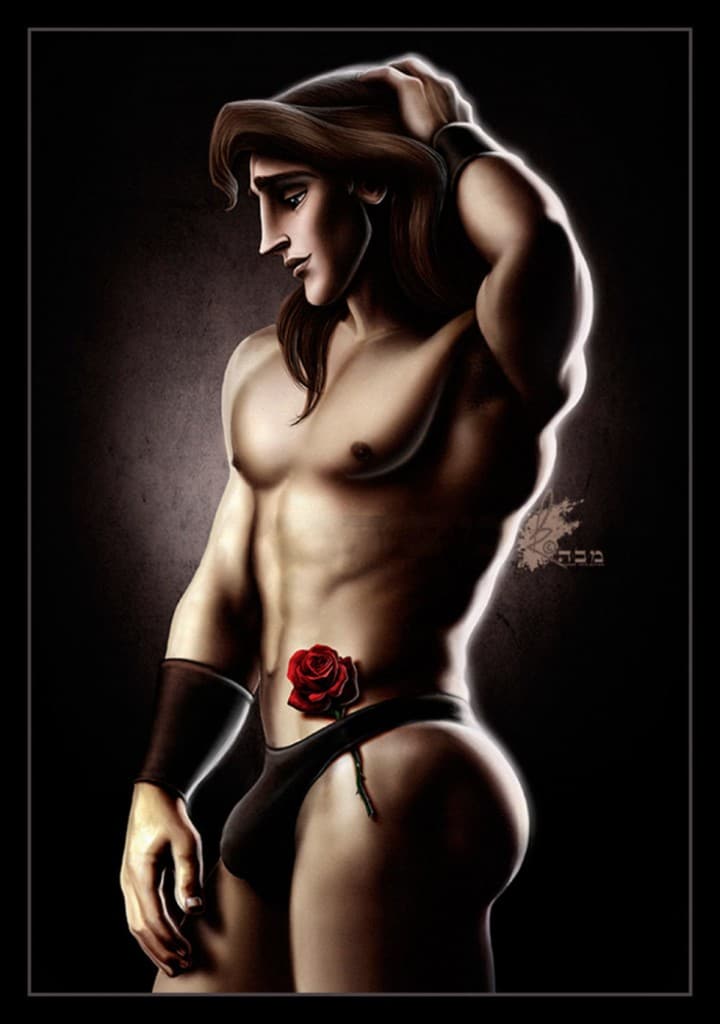 8. Adam (Beauty and the Beast)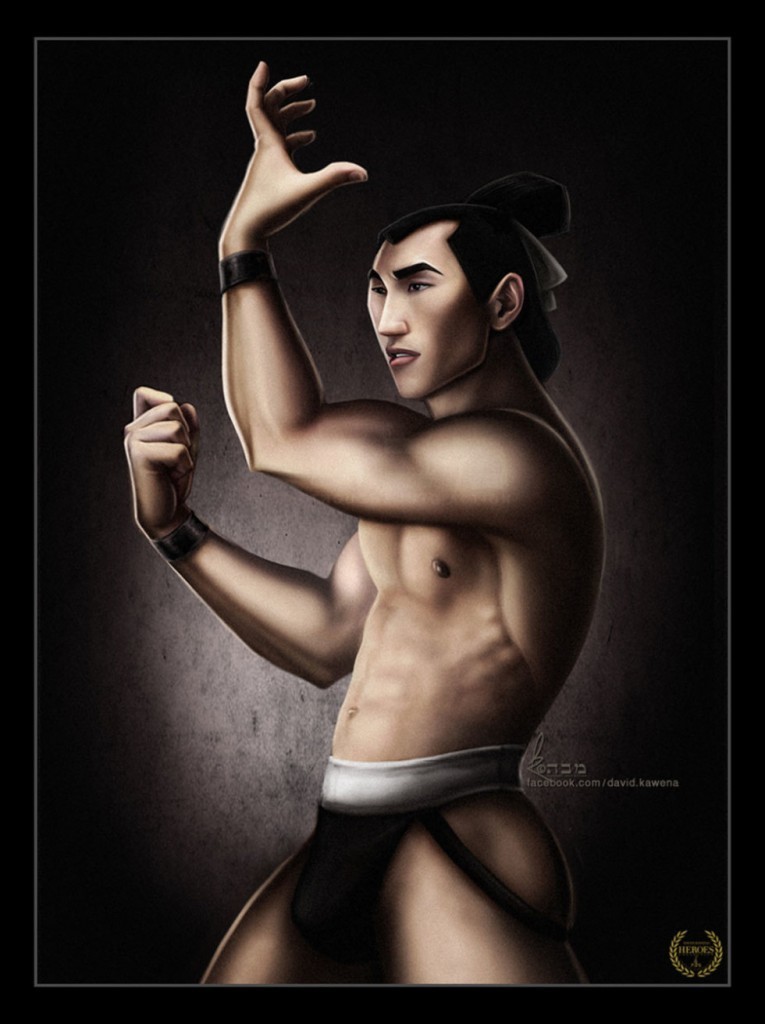 9. Shang (Mulan)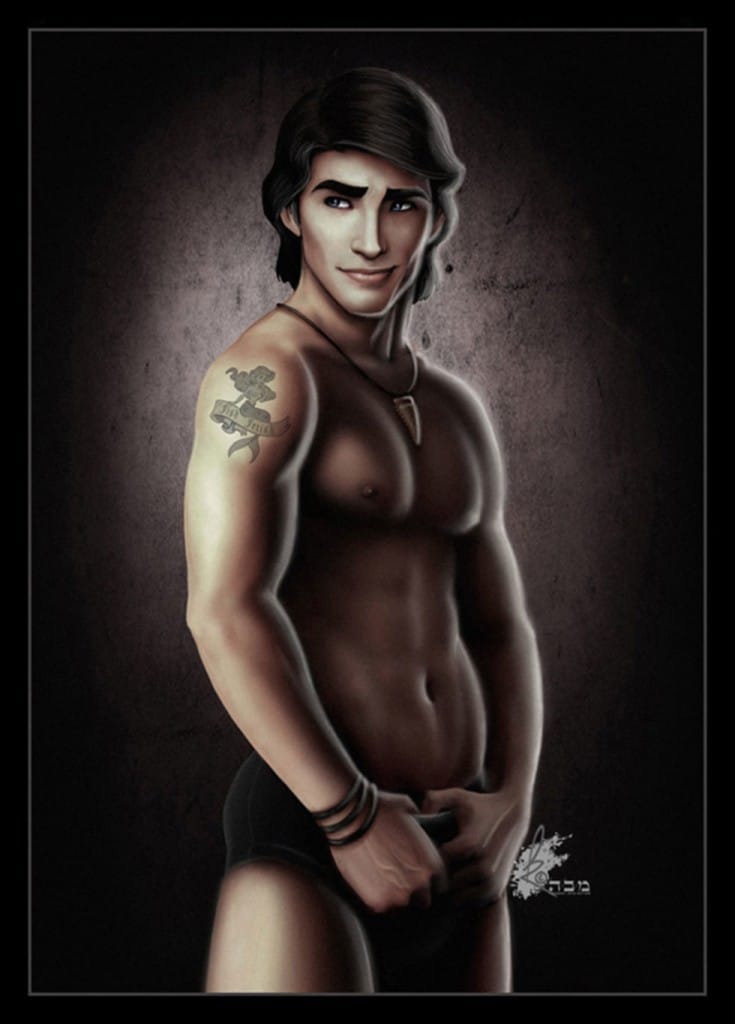 10. Eric (The Little Mermaid)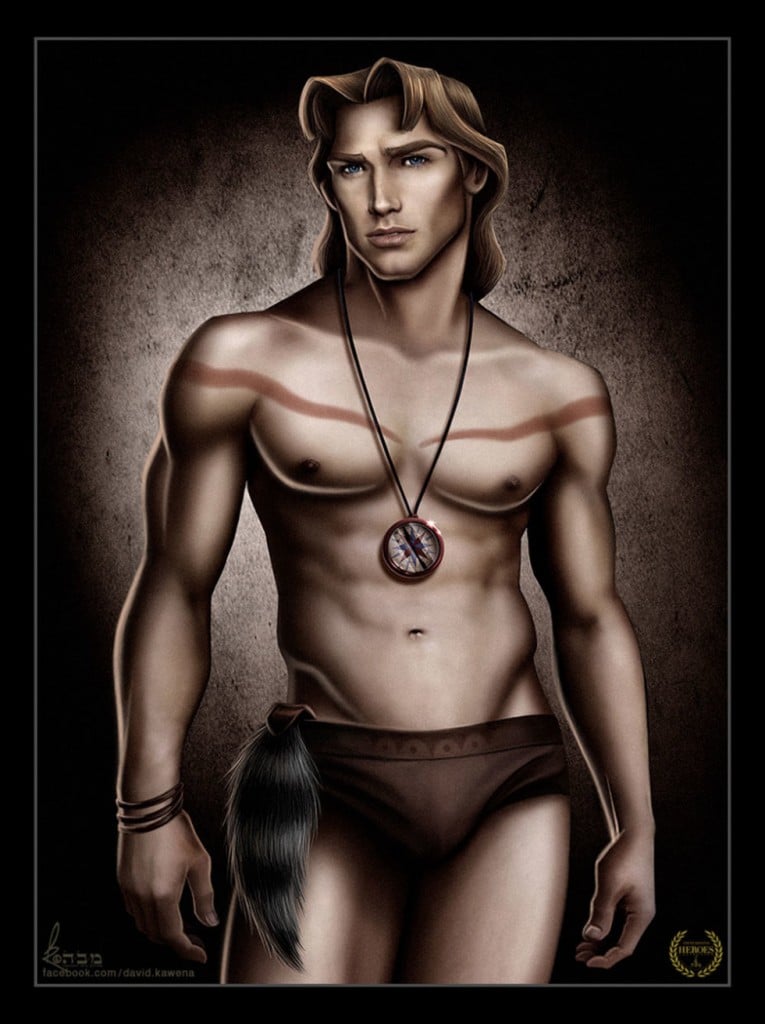 11. John Smith (Pocahontas)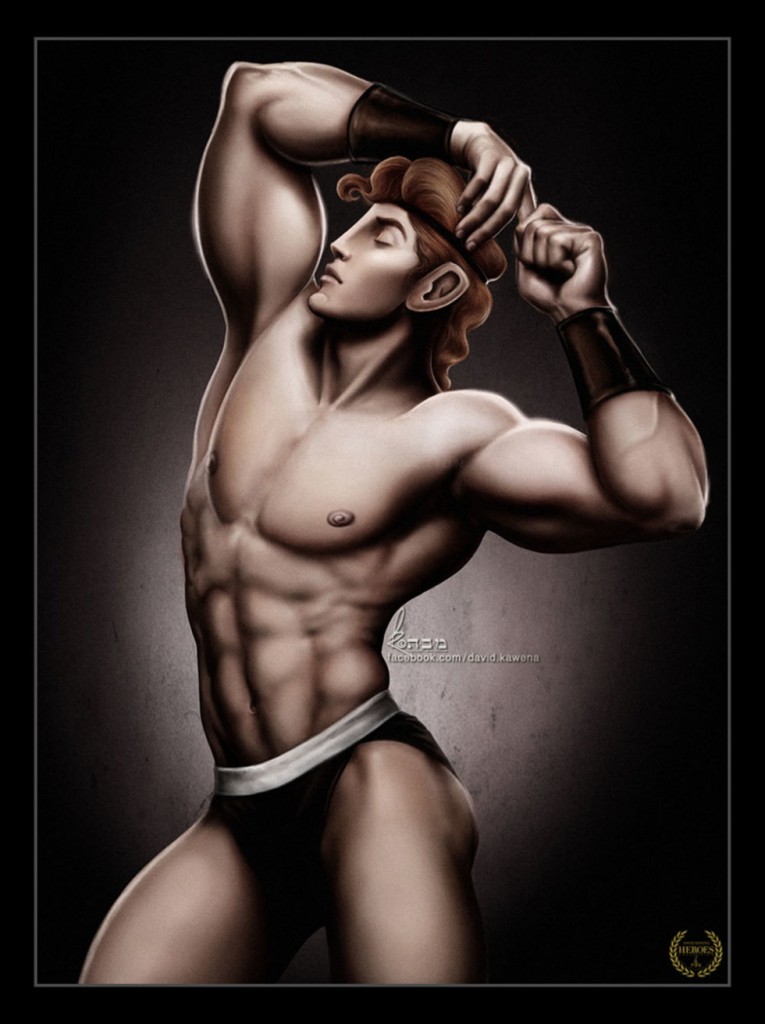 12. Hercules (Hercules)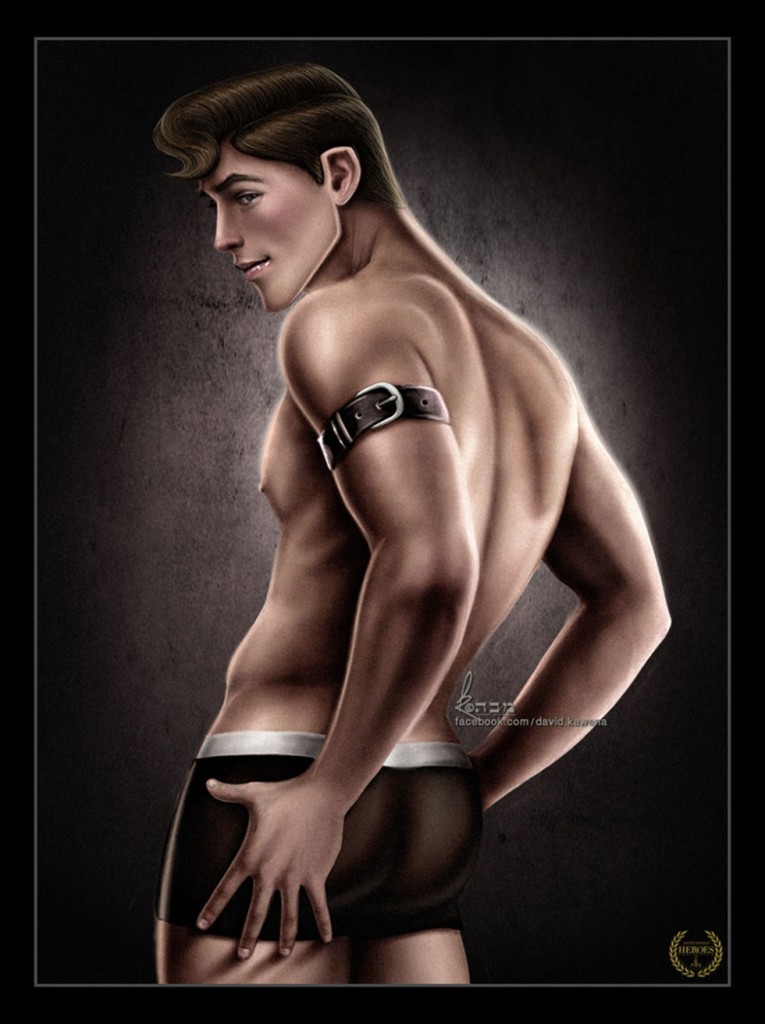 13. Prince Phillip (Sleeping Beauty)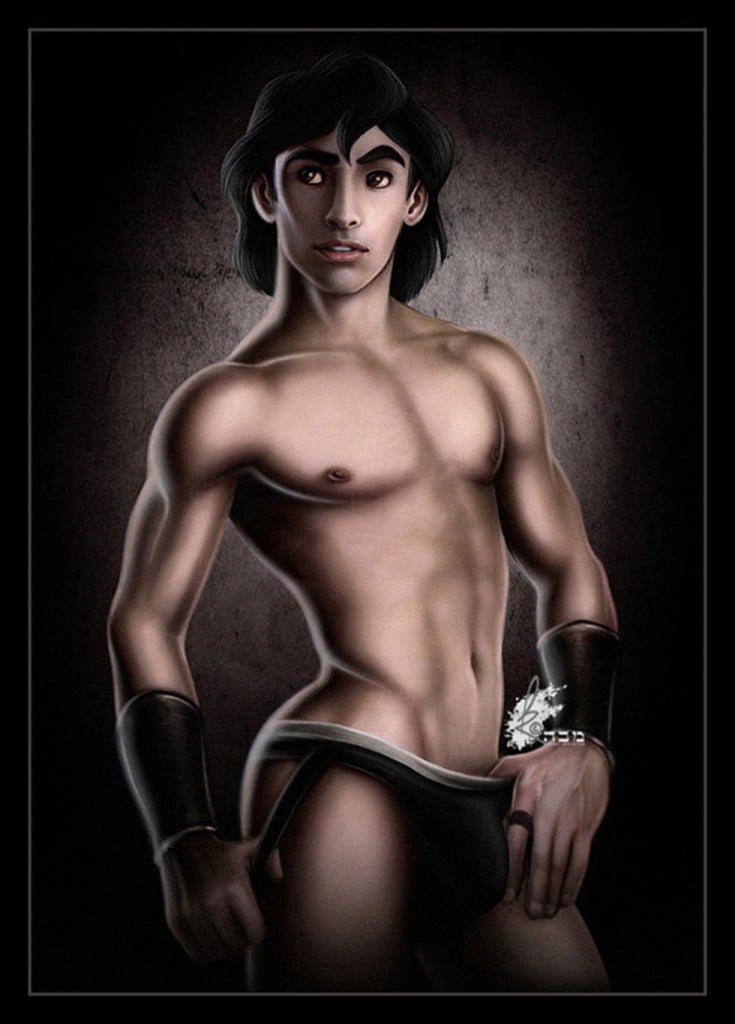 14. Aladdin (Aladdin)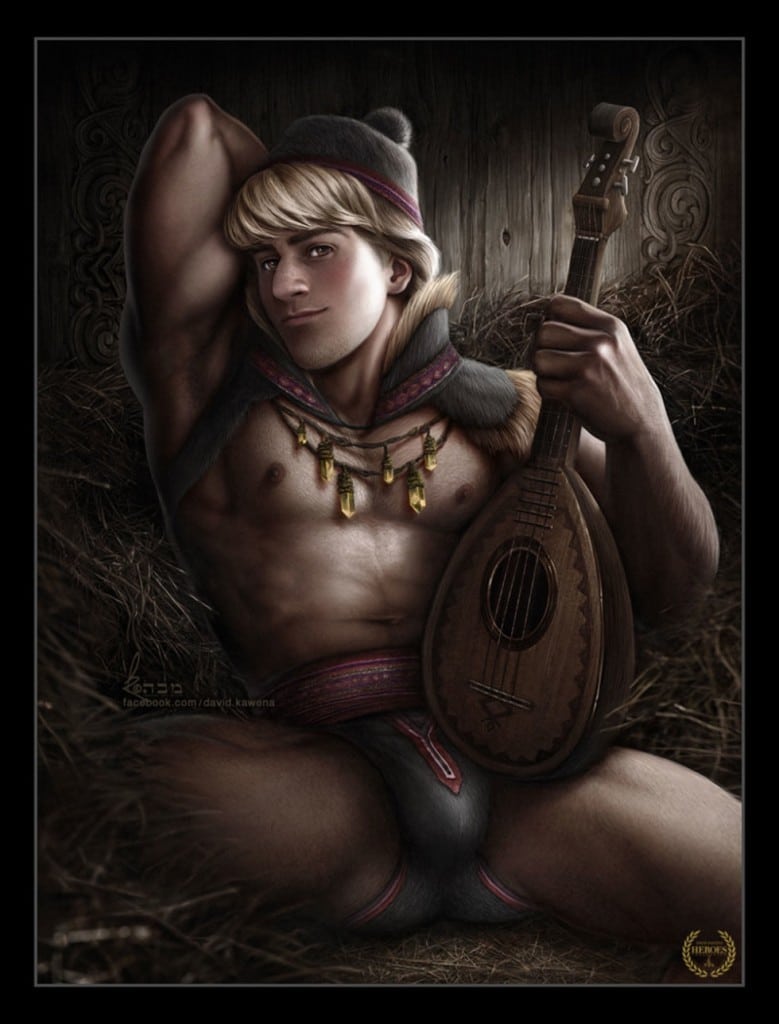 15. Kristoff (Frozen)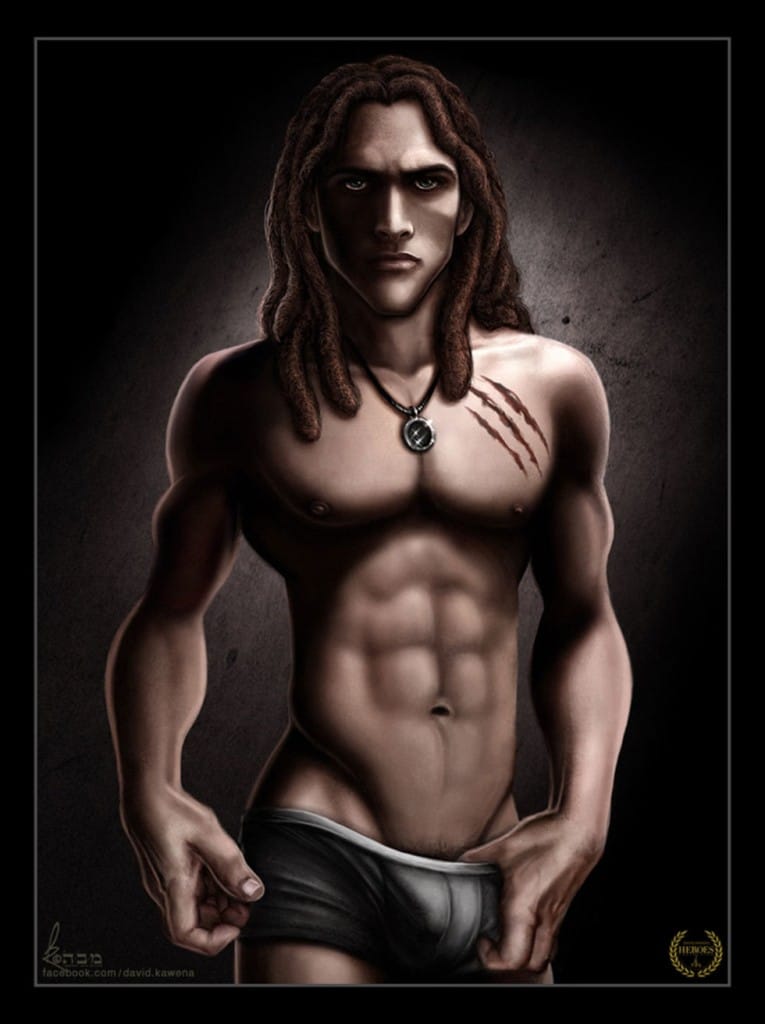 16. Tarzan (Tarzan)