If you're looking for sun, sand, and a tropical gaycation, consider these 15 gay-friendly islands first.
From Maui to Mykonos and Cuba to Curaçao, these island destinations offer welcoming attitudes, beautiful beaches, fabulous bars, and amazing nightclubs. If your next vacation demands diversity, pack your Speedo and sunglasses and soak up the sun on any of these 15 gay-friendly islands.
15. Aruba
Like its Dutch sisters, Saba and Curaçao, Aruba embraces diversity and welcomes thousands of LGBTQ travelers every year. You can dance the night away at one of its vibrant nightclubs, like Oranjestad newcomer @7. There are plenty of LGBTQ-friendly hotel options, including Bucuti & Tara Beach Resort or Little David Guesthouse, which happens to be owned by an LGBTQ person.
14. Cuba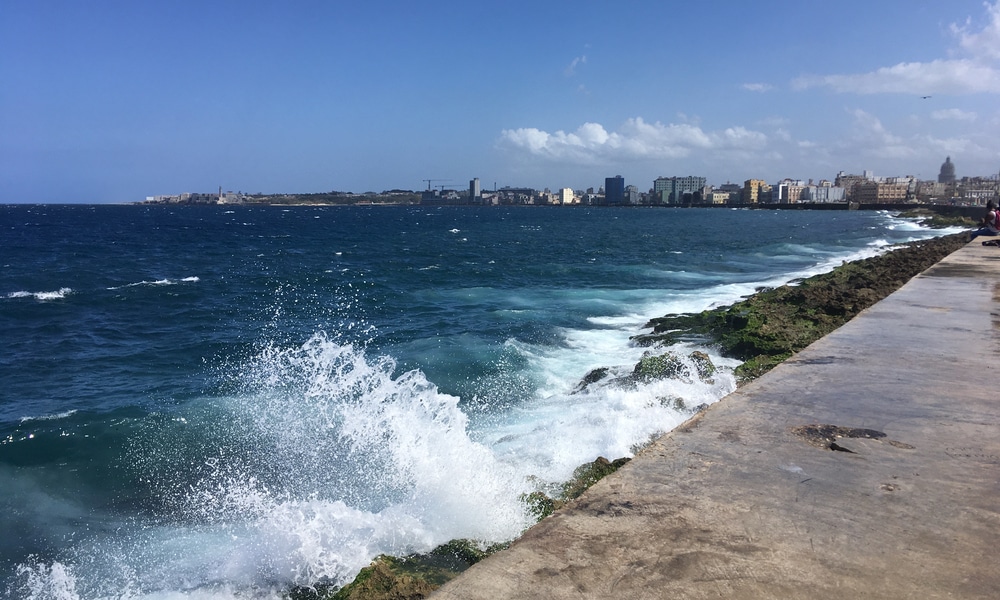 In recent years, Cuba's LGBTQ community has grown tremendously. With Raúl Castro's daughter, Mariela, at the helm of the Cuban National Center for Sex, the country is becoming more diverse and accepting every day. With the majority of Cuba's LGBTQ social scene occurring in its neighborhoods, visit Vedado, Havana's gay district or Mi Cayito, the island's unofficial gay beach.
Related | 15 Polaroids of Fire Island Back in the Day by Tom Bianchi
13. Curaçao
This tiny isle is known for producing the iconic blue liquor that shares the island's name. Just off the coast of Venezuela, Curacao is exceptionally welcoming to LGBTQ travelers and relatively easy to get to. "With exceptional gay-friendly hotels and attractions, [Curacao] encourages gay and lesbian travelers to visit the island and experience its 'live and let live' atmosphere for themselves," says the Curacao Tourist Board. Most of the island's hotels are proudly and publicly LGBTQ-friendly; Baoase Luxury Resort is a popular choice for couples looking for a luxe stay.
12. Florianópolis, Brazil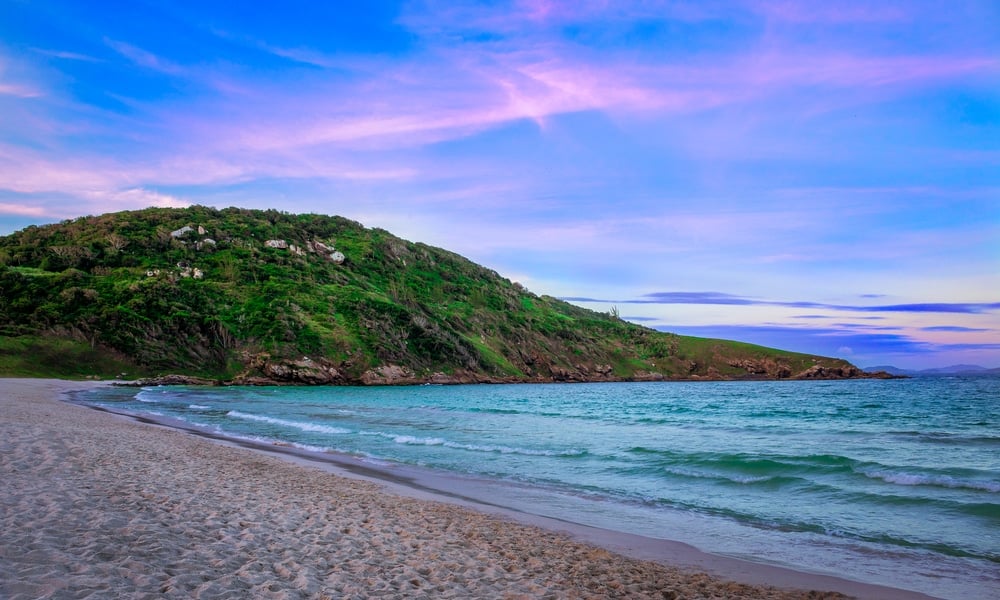 Florianópolis is a popular destination for those into the partying scene. Many compare the island's vibe to that of Ibiza with some South American flair. With Carnival, February is an especially popular month to visit the island; the parties and parades make the city come alive. If you're heading to Florianópolis, visit the unofficial gay beach Praia Mole, which is located on the east side of the island.
11. Grand Canaria, Canary Islands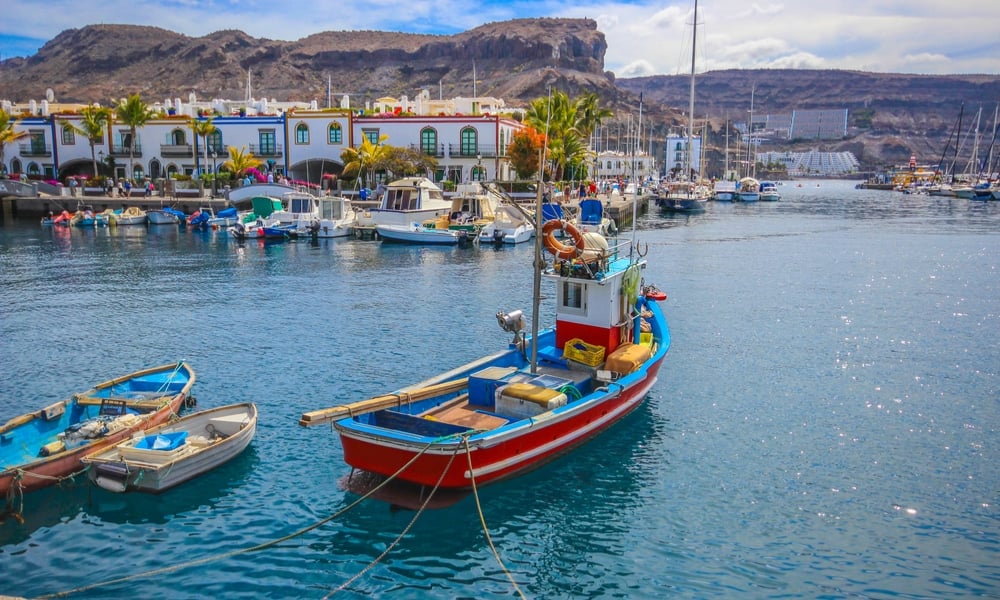 Carnival is a huge draw for LGBTQ travelers, with an unbelievable Drag Queen celebration and a major competition that brings top gay talent from all over Europe. LGBTQ travelers gather at Yumbo Centre, a four-story shopping center featuring bars, cafes, restaurants, and a huge outdoor area for functions. Book a stay at the nearby Gay Paso Chico in Playa del Ingles, close to Grand Canaria's most famous gay beach, Maspalomas.
Related | 39 Vintage Photos From Laguna Beach's Gay Hotspot in the '90s
10. Ibiza, Spain
Ibiza is the most popular for LGBTQ travelers of the Balearic Islands. The small Mediterranean island is known for its lively and colorful nightlife. Ibiza's gay culture gathers on the island's south tip, where the clubbing scene is out of this world. Remember to visit Bar MonaLisa for drinks and celebrity spotting, and then venture to Ibiza's clothing-optional gay beach, Es Cavellet.
9. Key West, Florida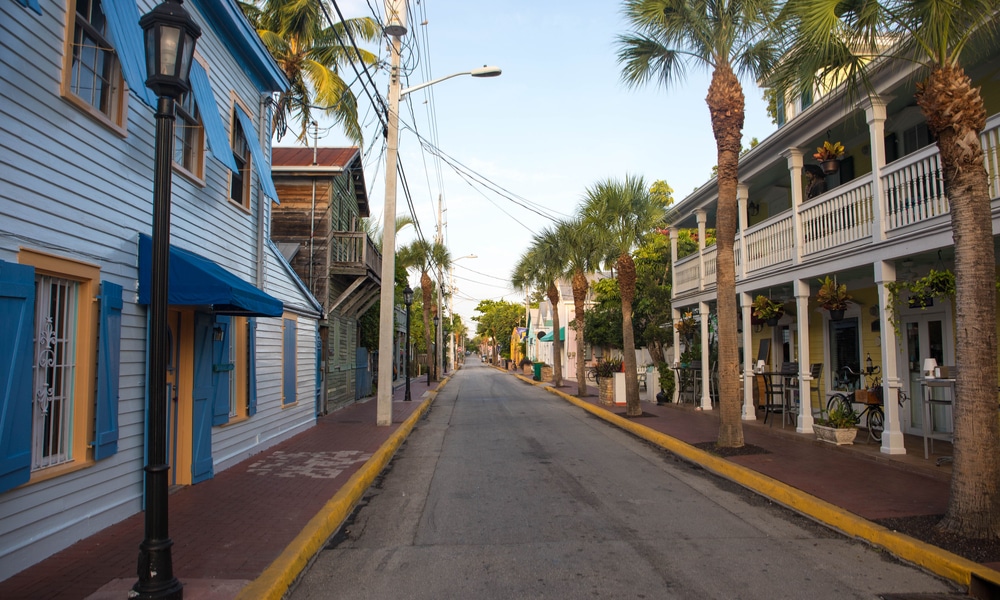 For many LGBTQ travelers, Key West is the ultimate island spot in the United States. In 1983, it became one of the first cities in the U.S. to elect an openly gay mayor (Richard A. Heyman). With its lively gay nightlife scene, impressive LGBTQ population, and dozens of gay-friendly guesthouses, Key West is all about diversity and acceptance. Make sure to visit Island House, a men's-only, clothing-optional property that OUT Traveler once referred to as "The Best Gay Resort In The World."
8. Maui
In 2013, the Hawaii Marriage Equality Act passed, and Maui immediately became a popular choice for same-sex destination weddings and honeymoons. For LGBTQ travelers searching for clothing-optional fun, consider the weekly beach party at Little Beach in Makena, and plan to visit the first weekend in October for Maui Pride.
Related | 10 Best Gay Hawaiian Beaches for LGBTQ Travelers
7. Mykonos, Greece
For the well-to-do traveler, Mykonos has always been a popular destination. In addition to its amazing nightclub and wild beach parties, the island is home to several popular LGBTQ-friendly spots, including Jackie O's and Kastro. If you're in need of sun, make sure to head to Elia Beach, where you'll find lots of gay travelers
6. Phuket, Thailand
In general, Thailand is a welcoming country for LGBTQ travelers. However, Phuket is one of the most popular regions. It hosts several gay-friendly resorts — Mom Tri's Villa Royale is a favorite — and occasionally throws dance parties like TropOut. The Patong area, aka "Paradise Plaza" area, has an intimate yet lively party, go-go bar, and massage parlor scene. For those looking for a happy ending, Phuket is calling your name.
5. Puerto Rico
Puerto Rico is often considered the most LGBTQ-friendly island in the Caribbean. In San Juan, the club scene reigns supreme, with the LGBTQ scene focused around the popular Condado oceanfront district. Remember to visit Circo, a tiny but modern venue that hosts go-go boys and elaborate Drag shows. In addition, same-sex marriage is legal, making it a popular pick for destination weddings.
Related | Top 10 Clothing-Optional Gay Beaches in the World
4. Saba
Although this Dutch Antilles island is small and remote, it's one of the Caribbean's most LGBT-friendly spots. With its modest population of 1,500, the island welcomes LGBTQ travelers, who come primarily for its scuba excursions. You can book your tour through Alyson Adventures and Undersea Expeditions. Saba is ideal for LGBTQ travelers searching for a relaxed alternative to the typical island-party atmosphere.
3. St. Barth
Although the gay scene in St. Barth isn't huge, this glamorous island is still a popular destination among LGBTQ travelers in search of paradise. Gay men layout at Saline Beach and dance the night away at Le Ti St-Barth. Most visitors opt to stay in villas, so you'll probably be invited to a swanky house party.
2. St. Maarten
The Dutch/French Caribbean island is a hotspot for LGBTQ travelers. You can strip down at clothing-optional Cupecoy Beach on the Dutch side, or experience a festive night on the town at L'Escargot. Then, tuck yourself into a beachfront room at Belmond La Samanna, which is scheduled to reopen on December 10, 2018.
1. Tahiti
Known for its black-sand beaches, the largest island in French Polynesia is very welcoming to LGBTQ travelers and gay visitors. In Papeete, you'll find several spots that attract gay visitors, including the risqué Mahu District, where strip clubs and drag shows are everywhere. Try to stop by The Piano Bar, which brings the best of both worlds into memorable performances.