Finding the best gay-friendly, gay beaches in the world can be a little challenging.
Thankfully, we sifted through the best of the best and uncovered the 11 best gay beaches in the world.
Pack your bags, don't forget your birthday suit, and tour these gay-friendly travel destinations and their fabulous beaches.
Related | 10 Things You Should Know Before Going on a Gay Cruise
Finding the perfect beach takes time and planning. On this journey, we'll begin and end in a legendary place found in every gay city guide, Sitges.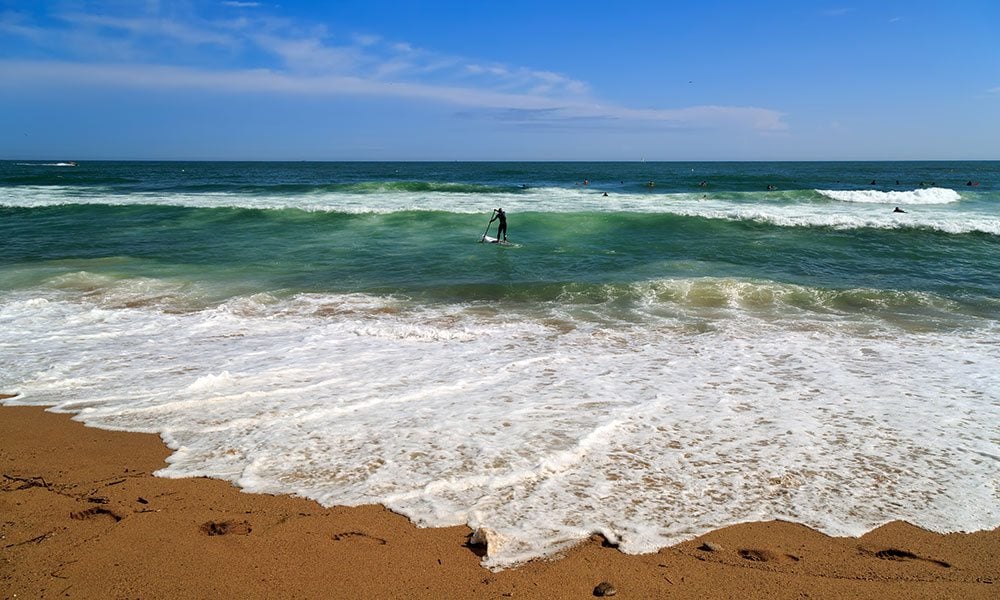 1. Playa De Las Balmins, Sitges, Spain
Only a few minutes from the heart of the gay-friendly destination of Sitges, Playa de Las Balmins rests a few minutes down from the iconic Parrots Hotel. Although labeled as a nude beach, plenty of people from different backgrounds enjoy the sun in bathing suits and the buff.
2. Maspalomas, Gran Canaria
Beginning at the Maspalomas Lighthouse, the best gay-friendly nude beach is located on beach bar seven. However, the rolling hills of sand create isolated sections where people can enjoy partaking in sky-clad sunbathing. Additionally, this beach offers a warm climate throughout the year.
3. Club Orient Beach, St. Martin
Although it's not officially a gay beach, this gay-friendly spot is entirely clothing optional. Kick back in the tropical sands of the Caribbean, and enjoy the welcoming company of a mixture of people from the Americas and the island.
4. Haulover Beach, Florida
Located at the northern end of the naturist area and close to Miami and Ft. Lauderdale, Haulover Beach offers plenty of skivvies-less sunbathing space in the warm Florida sun. In fact, Haulover Beach is the only legal nude beach in the state of Florida. But, laws prohibit sexual activity, so keep it classy.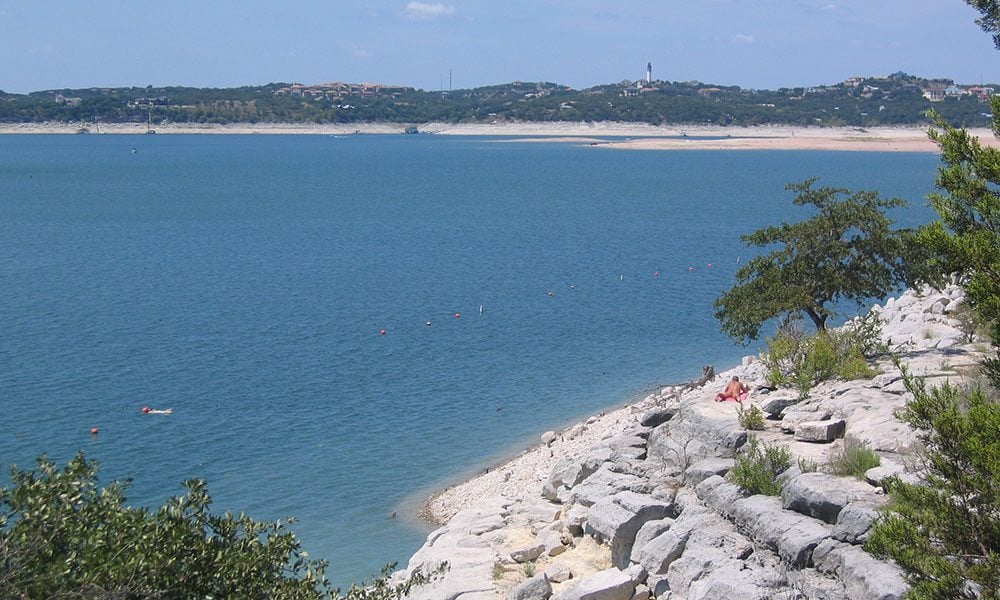 5. Hippie Hollow, Austin, Texas
Although not a coastal nude beach, this gay-friendly area attracts thousands to Lake Travis throughout spring and summer. Plenty of signs advise of beach rules, which prohibit minors, glass, and sexual activity. Out of all the gay-friendly destinations on this list, Hippie Hollow definitely fits in with Austin's "keep it weird" slogan since it rests in the heart of the Lone Star State. Also, the area hosts Splash Days during Labor Day Weekend, which includes dancing, gay events and free drinks if you swim up to the party barge.