I recently joined an online initiative called 500 Queer Scientists.
At 500 Queer Scientists, LGBTQ+ people are encouraged to post their picture online along with a short summary describing themselves and their work in science. LGBTQ+ is an acronym referring to lesbian, gay, bisexual, transgender, queer/questioning, and includes all other gender or sexual minorities as well as their allies.
My profile says:
I am gay and I am a plant-insect ecologist.

I completed my PhD at Western Sydney University studying how silicon and arbuscular mycorrhizal fungi alter plant-insect herbivore interactions. My post doc is a fellowship at Charles Sturt University in regional Australia, where I am continuing my research on how silicon alters plant-insect relationships and plant stress resistance.
The stated goals of 500 Queer Scientists are:
ensure the next STEM generation has LGBTQ+ role models
help the current generation recognize they're not alone
create opportunities for community connections and greater visibility within STEM.
Diversity in science is critical to fostering creativity and innovation. Forming fresh hypotheses about the workings of the natural world, or finding new solutions to problems are fundamental to scientific and technological advancement.
It's vital that lesbian, gay, bisexual, transgender, queer/questioning and others are a part of increasing diversity in the sciences.
Diversity in science
The classic archetype of a scientist was once a middle-aged, heterosexual, white male. How much have we progressed from this?
There is broadening acknowledgement of the current under representation of women and racial minorities within science, technology, engineering and mathematics (STEM). Recognizing this inequality is the first step in meeting the challenge of increasing diversity in STEM.
I've created a resource to better ensure academic and science events support equity, diversity, access and #intersectionality.

Some questions for us:
How I can make my next event accessible?
How can I begin to practice intersectionality in event planning? https://t.co/mH9UOCMDlB

— Dr Zuleyka Zevallos (@OtherSociology) June 17, 2018
Yet there remains a relative lack of discussion around increasing participation of LGBTQ+ people. As a gay man, I have personally become increasingly aware of this disparity, and the need to promote the visibility of LGBTQ+ people in STEM.
Related | The Emerging Science of Bromosexual Friendships
I am starkly aware of the lack of LGBTQ+ role models and mentors within my own field. This doesn't mean they don't exist. It indicates that, like me, most of them don't overtly disclose their sexual, or gender, identities, which is often a hidden characteristic. An important part of our lives is kept quiet. This only perpetuates the invisibility of the LGBTQ+ community in STEM, decreasing diversity and inclusion. It also reduces the likelihood of attracting and retaining talented young scientists, who may happen to be LBGTQ+.
Time for change
In their press release, 500 Queer Scientists quote one of their founders, Dr Lauren Esposito. Esposito highlights the isolation of working in STEM, the "awkwardness of coming out over and over again", and that most workers in STEM don't know any other LBGTQ+ people in their discipline. She said, "it's time for that to change."
This statement resonates strongly with my own experiences. Until recently I had not explicitly considered my sexual identity to be relevant to my career in science. To a degree, I had adhered to the thinking that science is not political, that it operates in a space outside of the personal. This is partially true.
Related | Why Using AI to Identify Gay People Is Dangerous
However science is not only about cold facts. It is also about interpretation of data, reaching conclusions, and deciding how findings can be applied. Moreover, the state of scientific research is strongly influenced by the political climate, by funding availability and research strategies handed down by political powers.
Therefore, in many ways, science can be as much about the people doing it, as the science itself. That is important.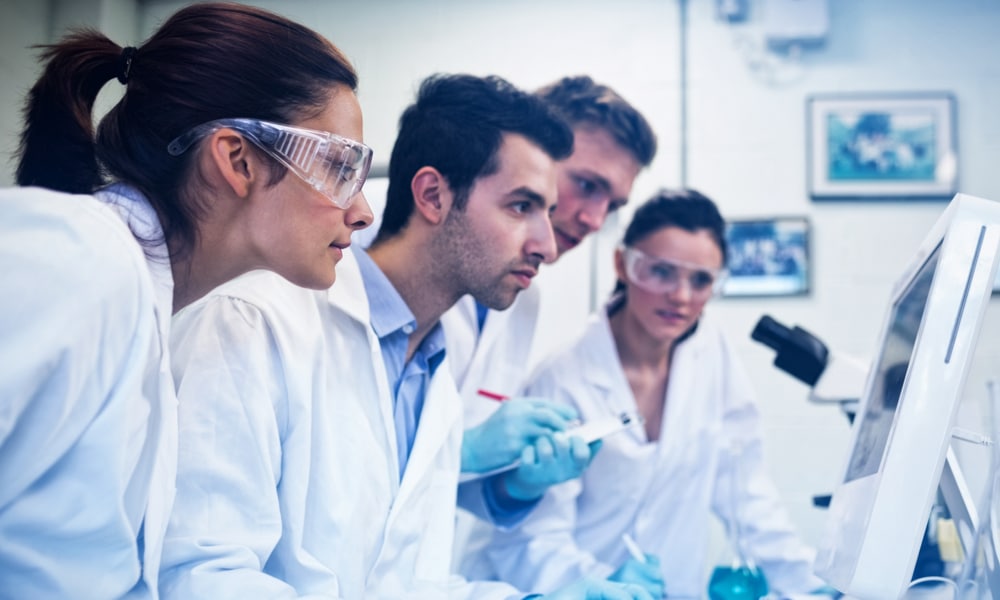 Inclusive culture matters
It is quite surprising that the scientific community has been lacklustre in their active inclusion of sexual and gender minorities. It could be argued that science is a progressive enterprise, which has historically challenged assumptions, working outside the realms of conservative social conformity.
Yet hetero-normative assumptions remain in STEM that pressure LGBTQ+ individuals to somehow conform.
Recent studies have identified some alarming statistics. A 2013 survey found more than 40 percent of LGBTQ+ individuals in STEM are not out to most of their colleagues. Another study found the retention rate of undergraduate students in STEM is significantly lower for sexual minorities compared to heterosexuals.
A key factor in retaining sexual minority students in STEM is the availability of mentoring and support from academics and researchers, and the existence of LGBTQ+ role models in science.
Related | What It's Like to Be Gay in Anti-LGBT Morocco
Initiatives such as 500 Queer Scientists promote visibility and express to the STEM community (and beyond) that a scientist is not only a middle aged, white, straight male.
And … launch! We're a new visibility campaign for LGBTQ+ people (& their allies) working in STEM & STEM-supporting jobs—a group that collectively represents a powerful force of scientific progress & discovery. Pls join us! https://t.co/4COgp7rnXr #STEMPride #Pride2018 pic.twitter.com/uPVTtWI0by

— 500QueerScientists (@500QueerSci) June 4, 2018
This helps to provide role models in STEM, especially for individuals excelling in their discipline who are LGBTQ+. It promotes diversity in science, and shows LGBTQ+ individuals that their sexual or gender identities can be accepted as the part of "the norm".
STEM workplaces should recognise the importance of creating a culture inclusive of sexual and gender minorities if they are to reap the benefits of diversity in science.
Adam Frew is a Postdoctoral Research Fellow at Charles Sturt University.
This article was originally published on The Conversation. Read the original article.