Simon Quarterman: "Every actor should try full-frontal nudity."
The dawn of artificial consciousness and the evolution of sin advances as HBO's Westworld stampede's through its second season. The dark odyssey follows an all-star cast — Evan Rachel Wood, Anthony Hopkins, Jeffrey Wright, James Marsden, Thandie Newton, Ed Harris and more — as they navigate a limitless world where every human desire can be indulged.
As the Westworld ramps up, fans are already in a frenzy over the abundance of full-frontal nudity in the second season.
Related | 8 Straight Actors in Steamy Gay Roles
Speaking with Vulture, actor Simon Quarterman addressed his full-frontal scene and explained why he was excited to shoot. Quarterman plays Lee Sizemore, the man who runs the Narrative Department at Westworld.
"I actually knew about this months before we started. Jonathan and Lisa talked to me about it and asked how I'd feel about doing that. My immediate response was, 'Sure, whatever you need.' It's not often that we see a man naked. It's a rare thing. Women have to reveal a lot all the time, and it felt so in keeping with what we were doing with the themes and with the tables being turned," Quarterman said.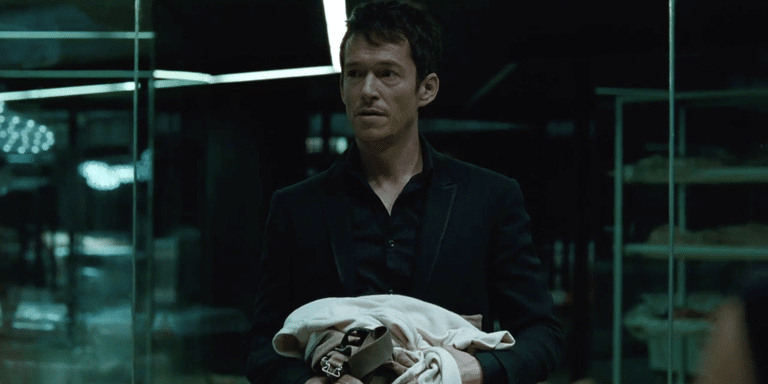 Quarterman continued, "I found it incredibly powerful, actually. When we were shooting, I was very clear to the team that they could shoot it however they wanted to. I thought it was important for that scene to happen. Although, it's been a very interesting experience to go through [the premiere] last night."
Related | Watch the Skarsgård Sons Show off Their Schlongs
The actor went on to urge other performers to explore nudity in their art.
"I'd recommend it to anyone. I was really concerned about that moment. As you can imagine, you're sitting in an auditorium full of a bunch of people. You know it's coming up, and you've built yourself up to this. And it's coming, I'm about to get naked in front of everyone here. After it occurred, it's quite liberating because it is shown now. Can't go back, can't hide that anymore. It is just a body. I mean, we've all got one. It's very liberating."
If you'd like to see Quarterman in all his glory, click here. 
Westworld airs Sundays at 6:00 p.m. Eastern on HBO.