Nick and Charlie are ready to show the world what love is made of in Heartstopper season two!
Ah! We are swooning already and the season has not even premiered yet. Coming off of the great success of season one of the queer drama, Netflix has released the first teaser of the series which shows Nick (Kit Connor), Charlie (Joe Locke) and the rest of their friends all loved up in Europe. Take a look!
Also returning to Heartstopper are series regulars Corinna Brown, Kizzy Edgell, Sebastian Croft, Tobie Donovan, and Rhea Norwood. Jenny Walser, Cormac Hyde-Corrin, and Olivia Colman will also star. A few new faces will join them, like Leila Khan as Sahar Zahid, Jack Barton as Nick's older brother David, Bradley Riches as James McEwan, and Nima Taleghani as school teacher Mr. Farouk.
In addition to the new clip, the streamer also released new stills from the season. Check out all the relationships fans can look forward to seeing more from.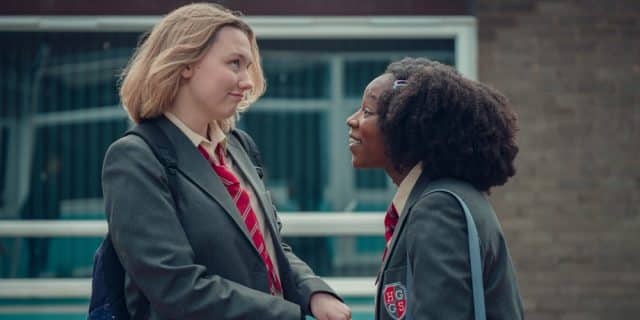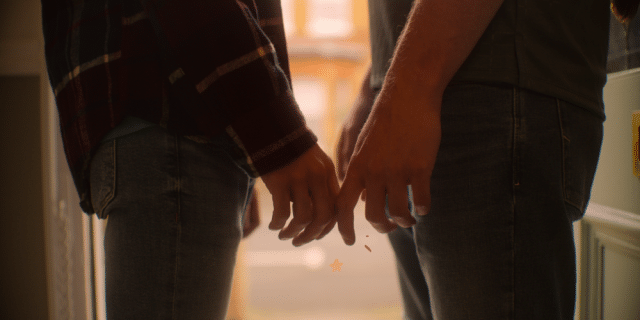 According to the official synopsis, this season will see "Nick and Charlie navigate their new relationship, Tara and Darcy face unforeseen challenges and Tao and Elle work out if they can ever be more than just friends. With exams on the horizon, a school trip to Paris and a prom to plan, the gang has a lot to juggle as they journey through the next stages of life, love and friendship."
Season two of Heartstopper premieres on August 3 only on Netflix!
More Stories: 
Kit Connor and Joe Locke Stop Hearts at DC Pride Parade
New 'Doctor Who' Trailer Teases Just How Queer the Anniversary Special Will Be
'Glamorous' Actress Miss Benny Comes Out As Transgender