Religion has long been a muse and source of inspiration for the great artists of the world. Unfortunately, artists from the Renaissance era had very little room to play around with explicitly gay imagery. Today artists have the freedom to explore every facet of their identity and areas of interest—although not without certain restrictions. Gay folks have a complex relationship with religion. There are gay religious people, of course, but many gay people have been scarred by religious institutions and family members. This doesn't mean queer people are any less spiritual, it just means there's more baggage. For artists like Rene Farias, baggage like this is a deep well of inspiration.
Related | 34 Steamy Gay Santa Illustrations To Ring in the Holigays
Meet Rene Farias
Currently living in Barcelona, Rene Farias works primarily with watercolor, oil, and graphite. With influences like Caravaggio, Bouguereau, Banksy, Norman Rockwell, and Tom of Finland, Farias has a vision that feels fully realized. His work is laden with gay religious symbolism, which has opened him up to quite a bit of criticism—particularly from the Catholic community. Being a queer artist, Farias also has to deal with homophobia regularly. As an artist that frequently explores taboos and stereotypes, this is something Farias appears to take in his stride. Although he has more freedom to explore his subject than many of his idols, Farias doesn't exactly have free reign. "My biggest viewing platform is Instagram and Facebook," says Farias. "Many times I have ideas that I must modify so that these platforms allow me to exhibit my work without censoring it or closing my account."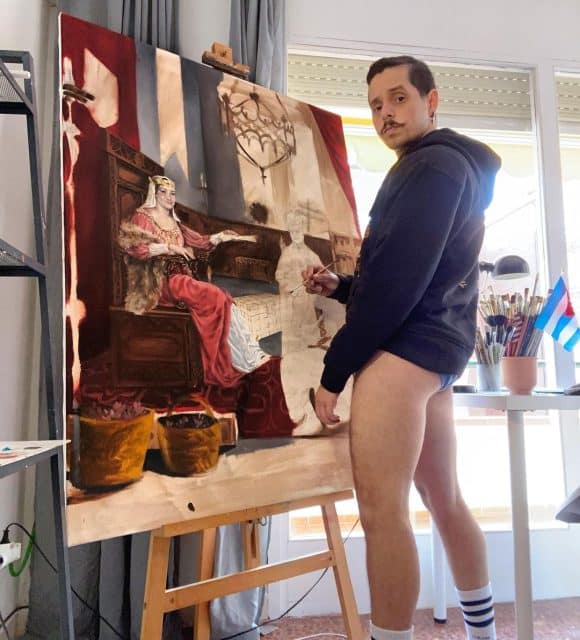 Despite this Farias is determined to share his art with the world. Unafraid to pick at the seams of femininity and masculinity while deconstructing theology, Farias is resolute. If you ask us, his poignant work would certainly be admired by his forbearers. Follow Rene Farias on Instagram and shop his artwork, which ships worldwide, online. Without further ado, let's dive in.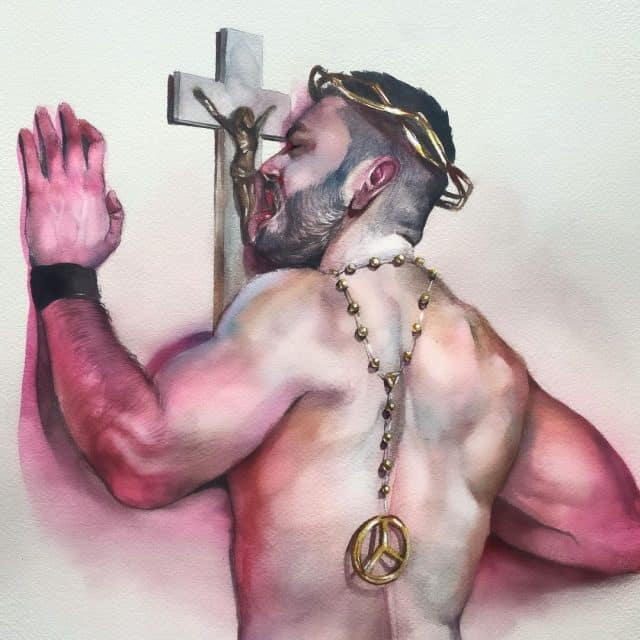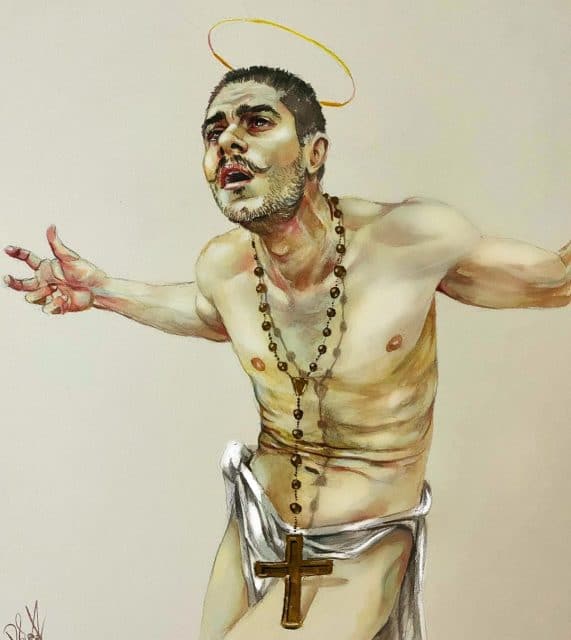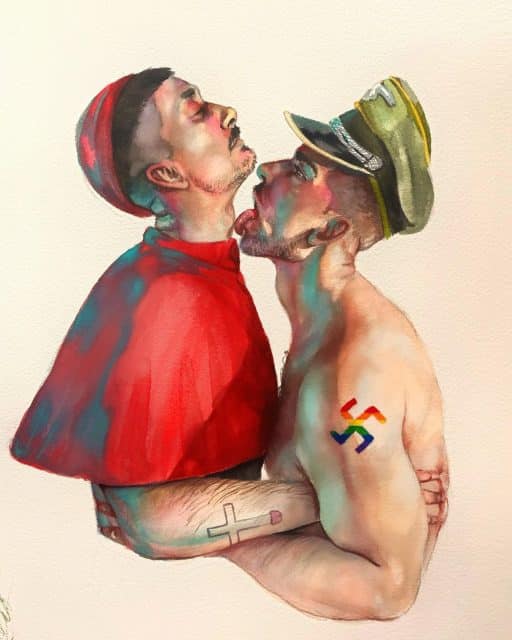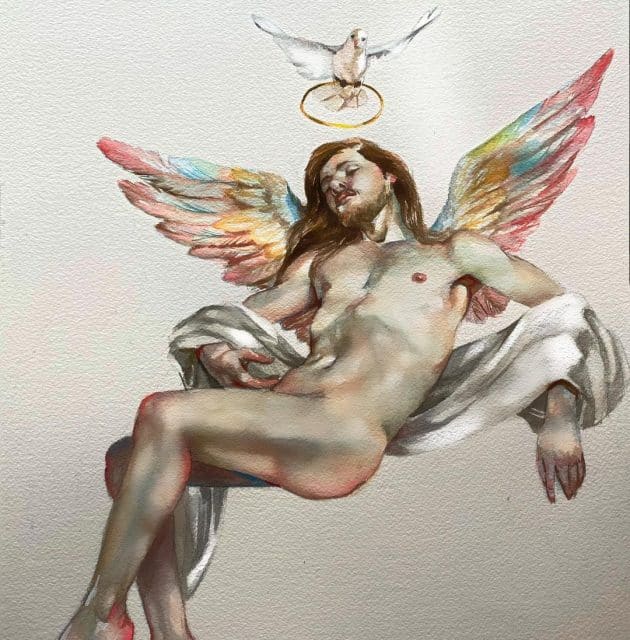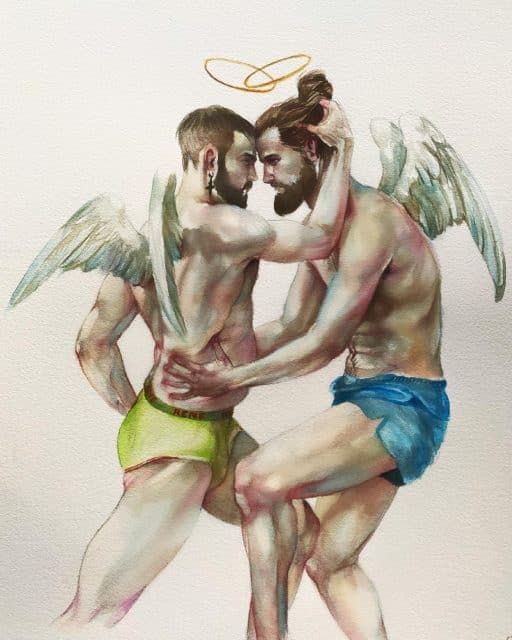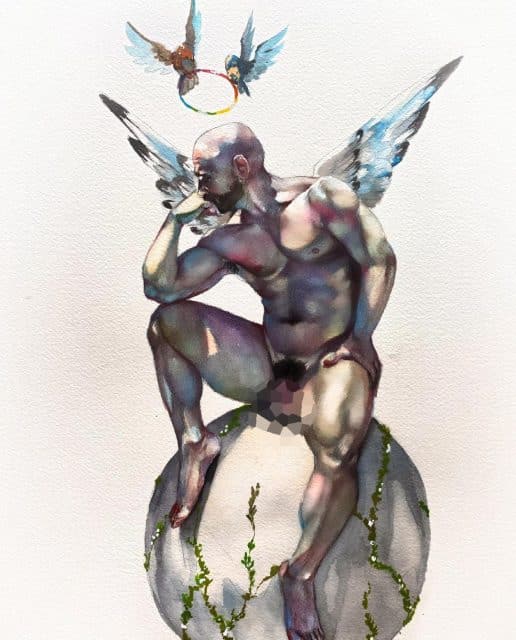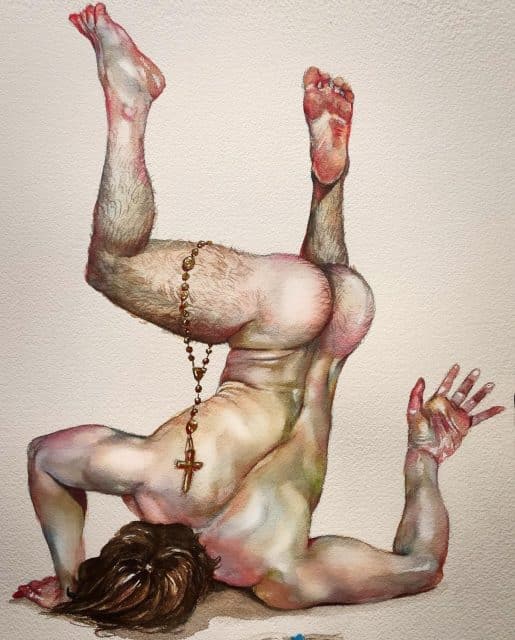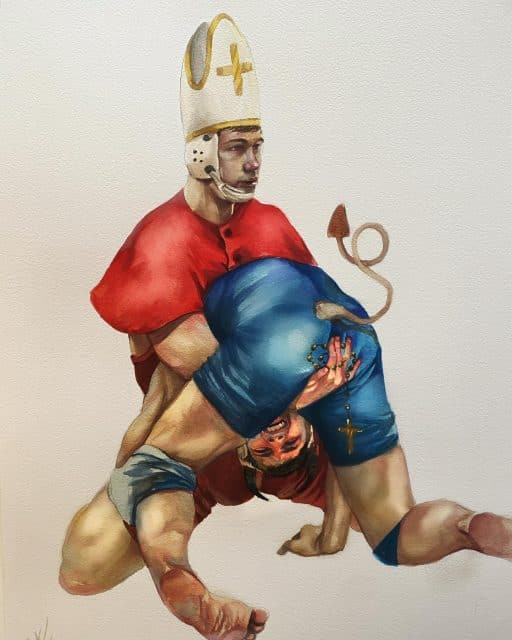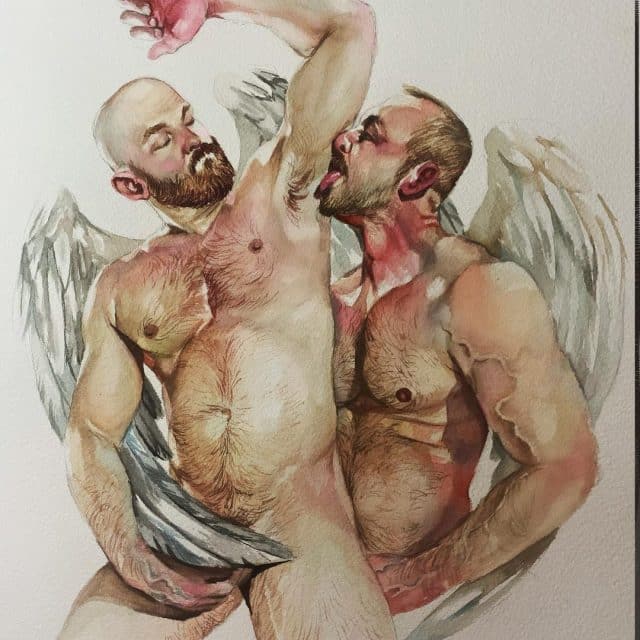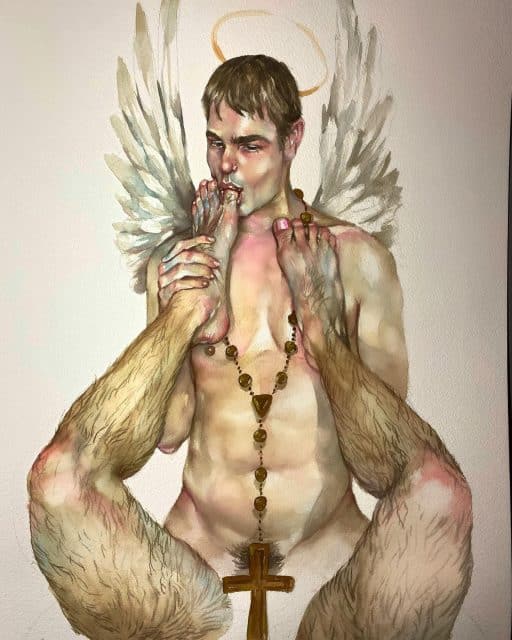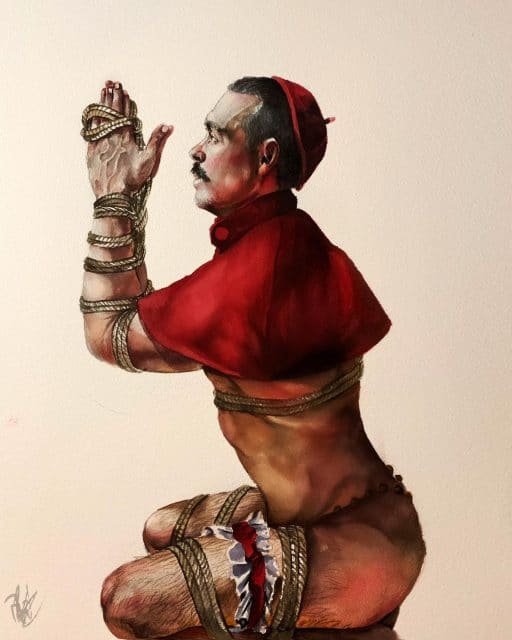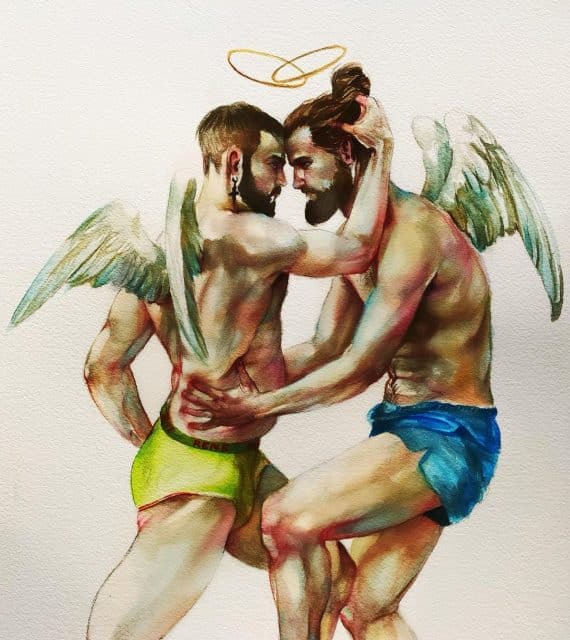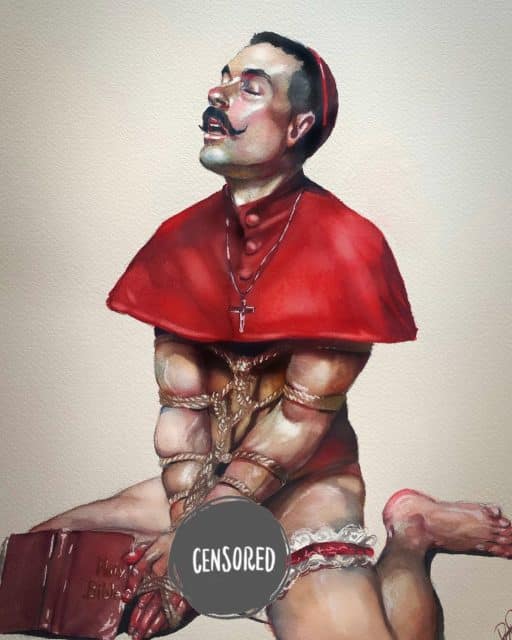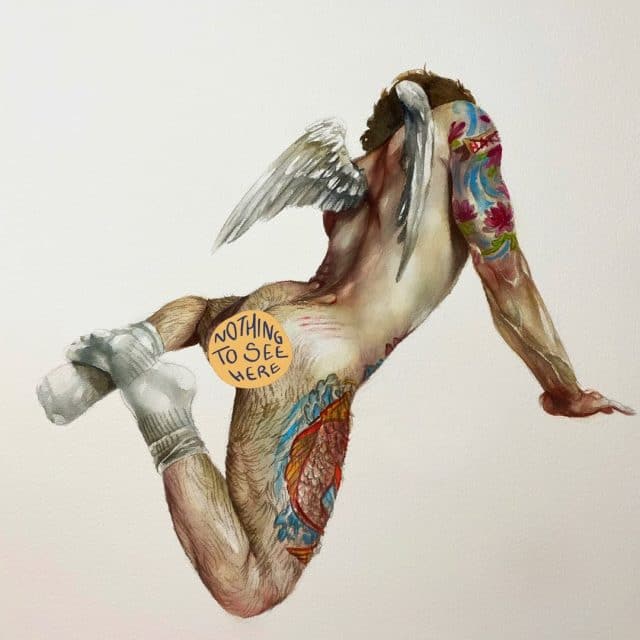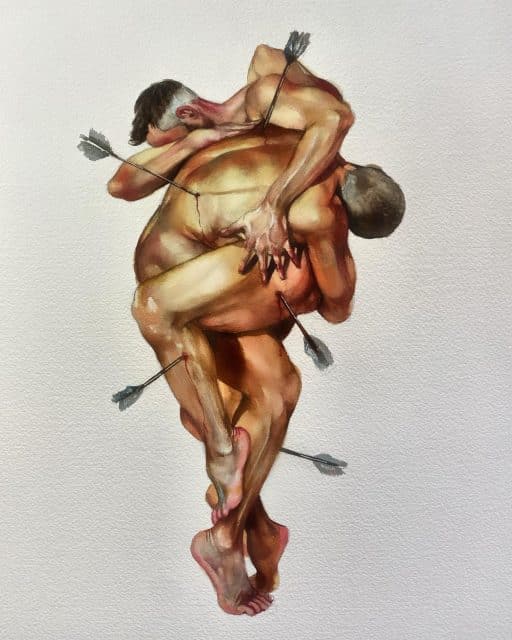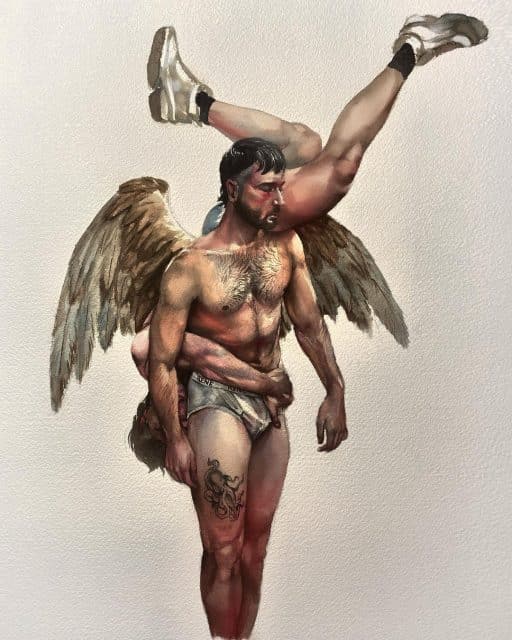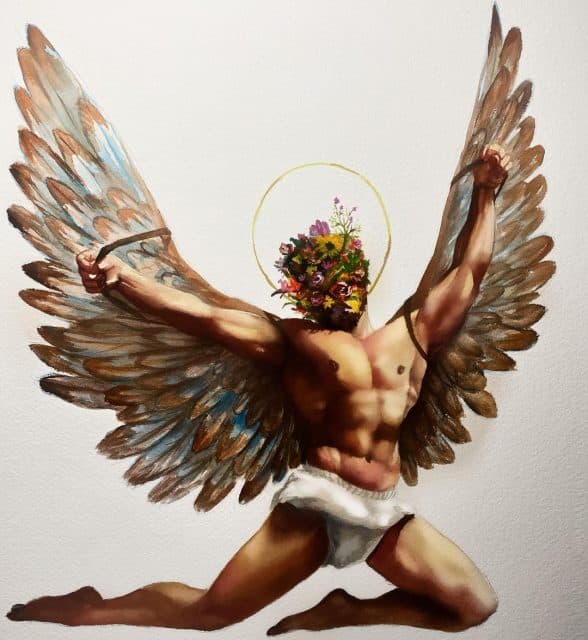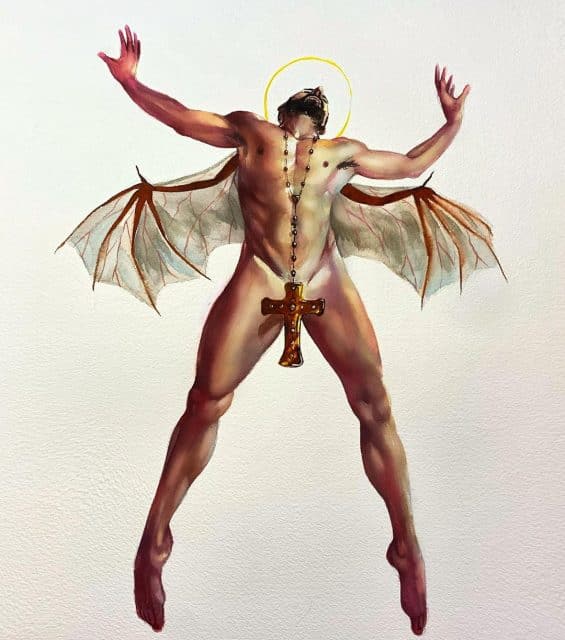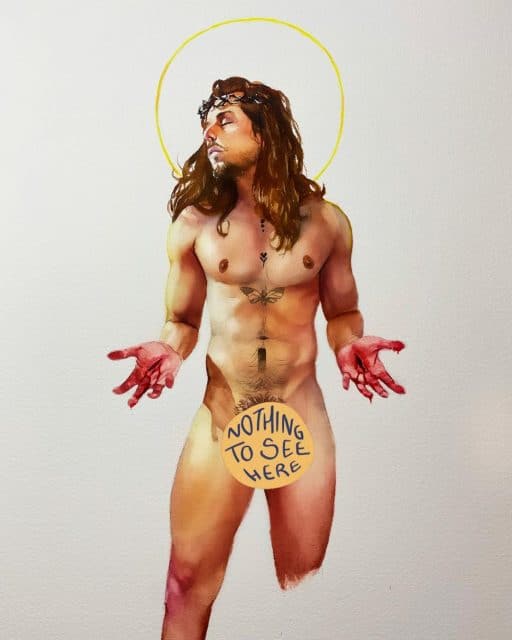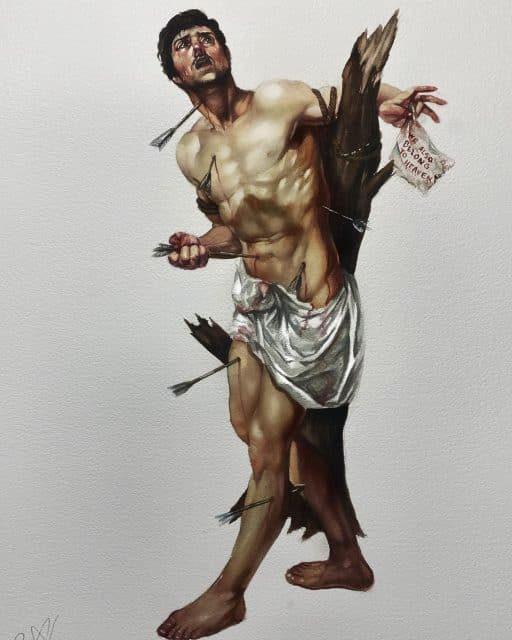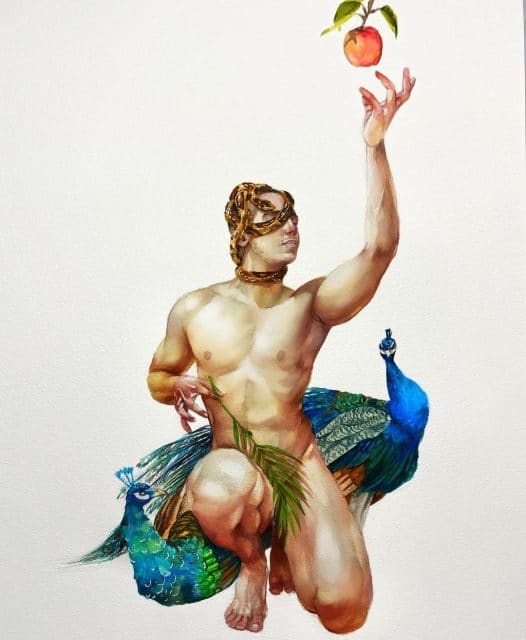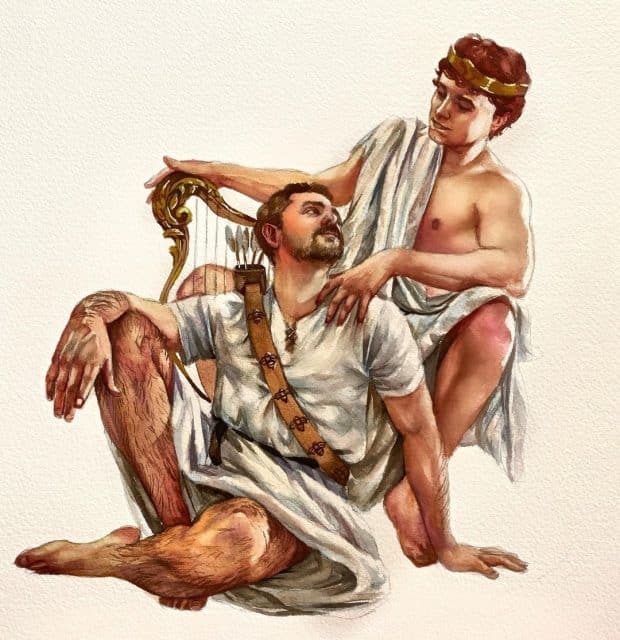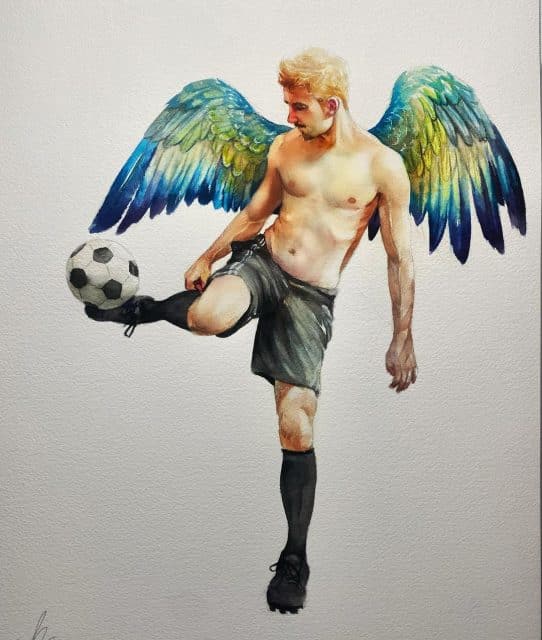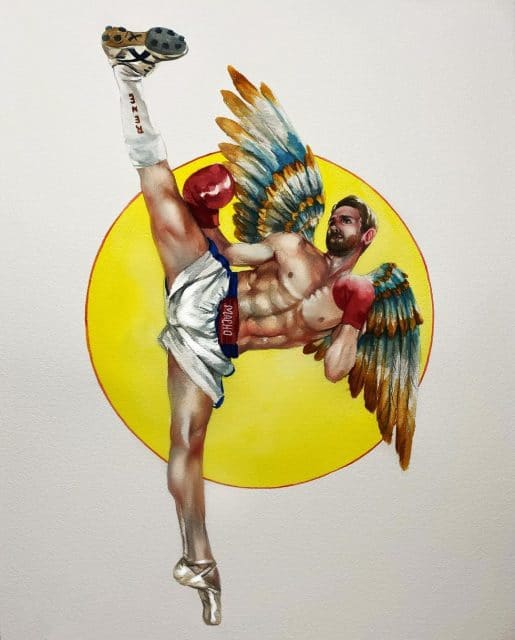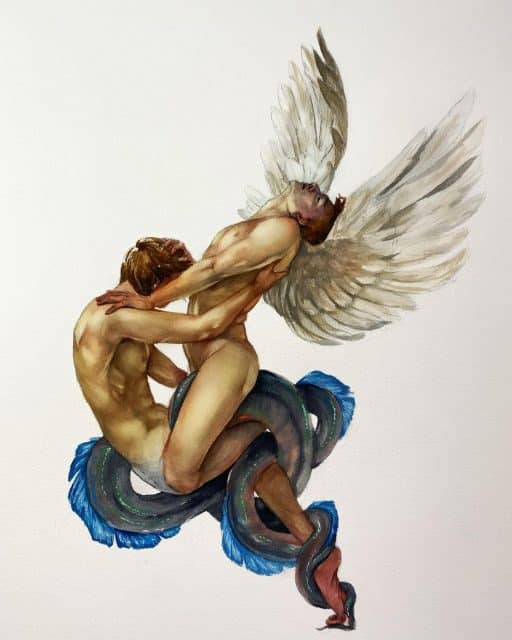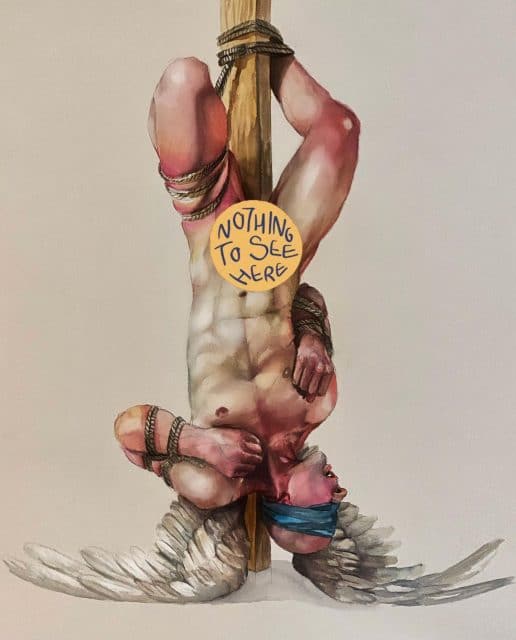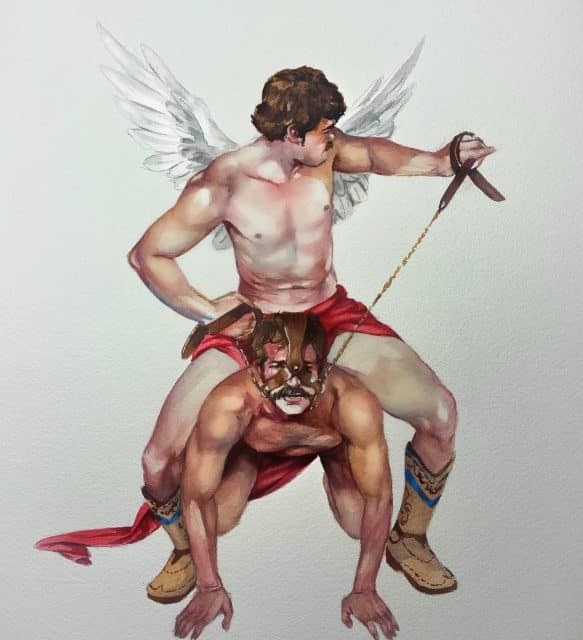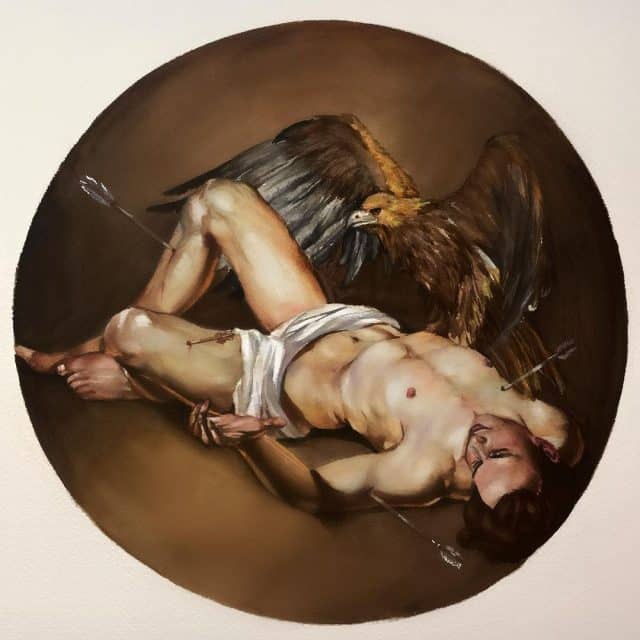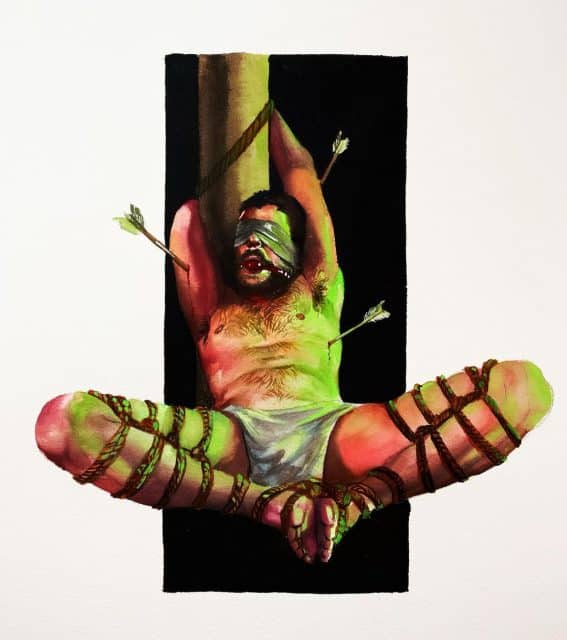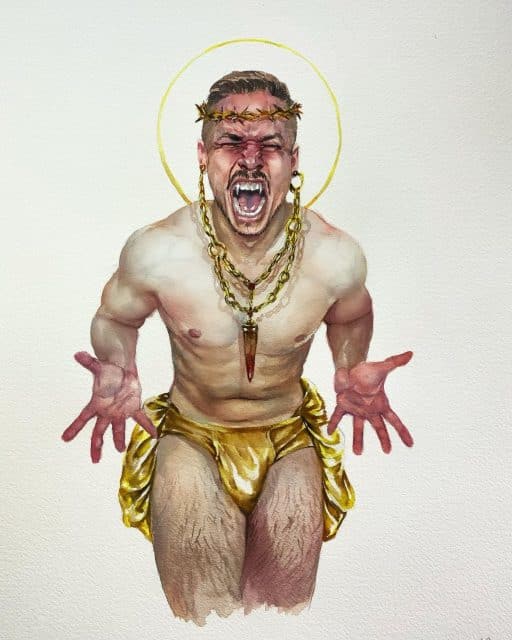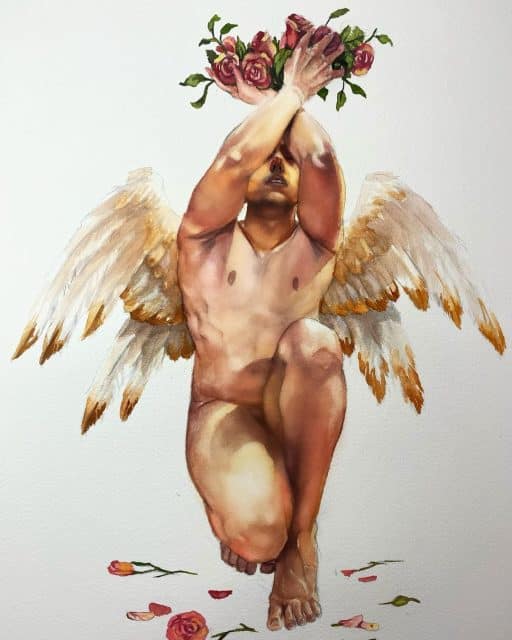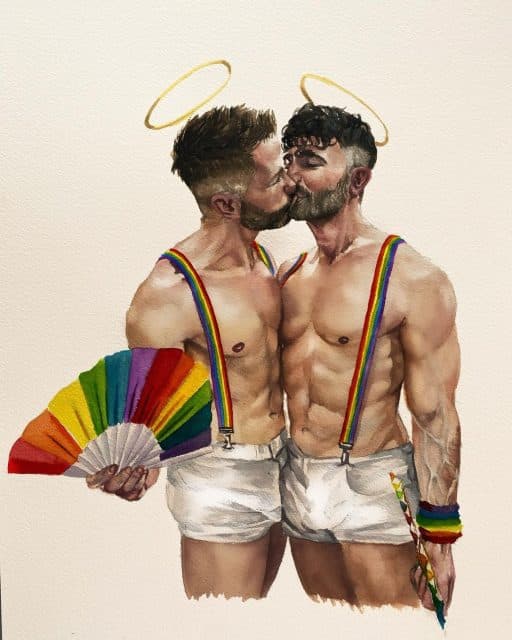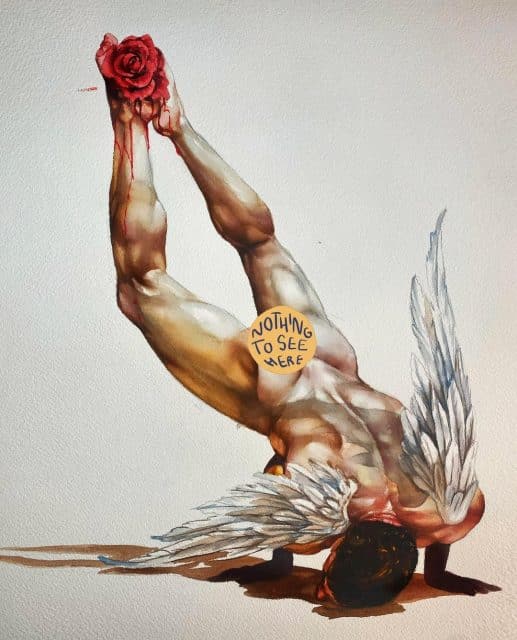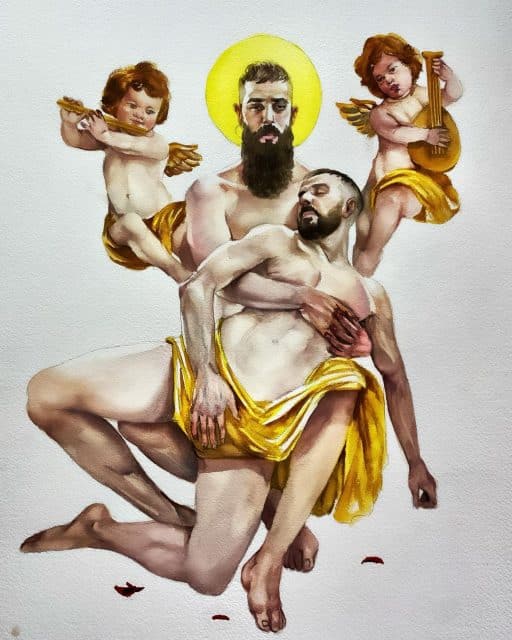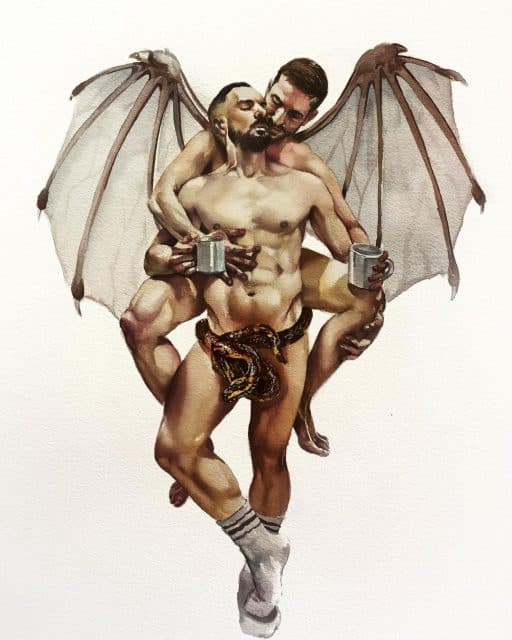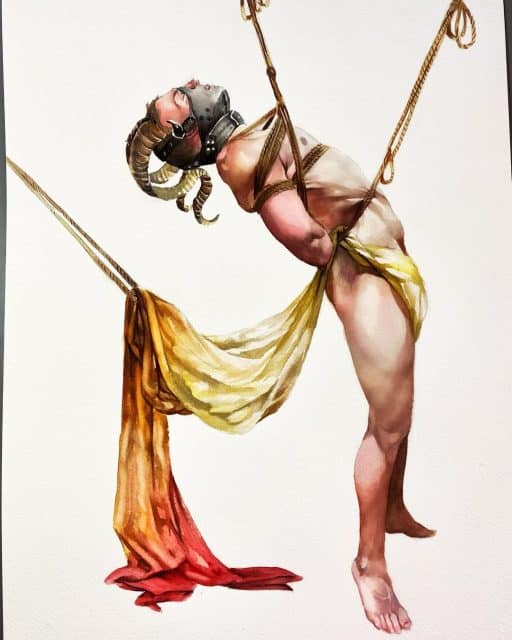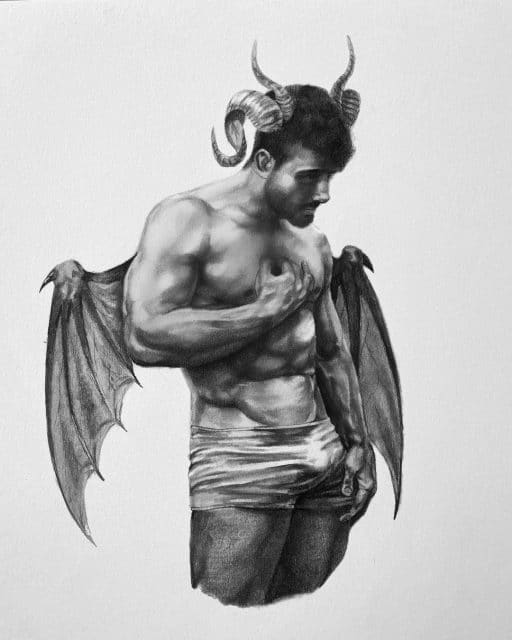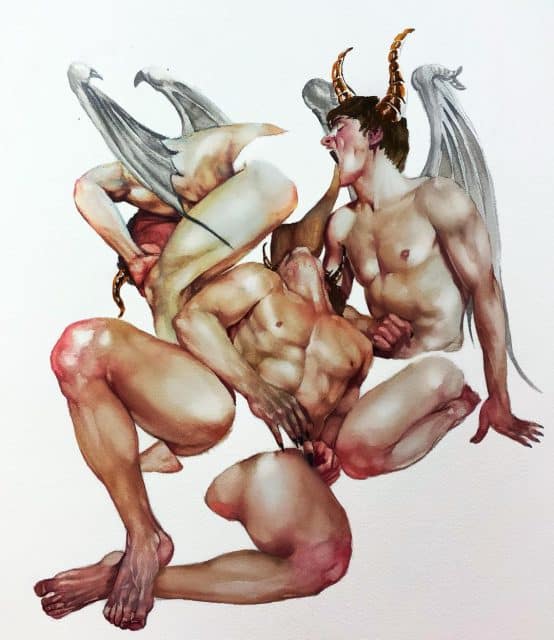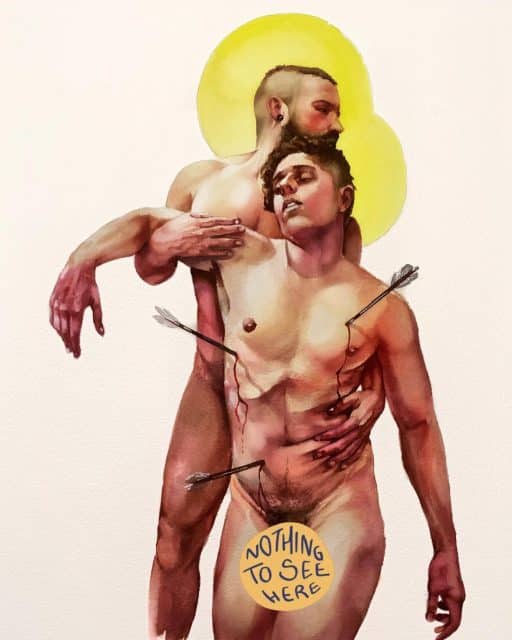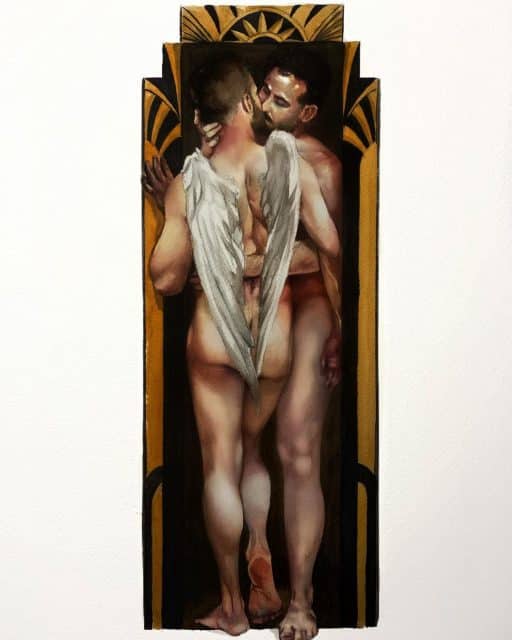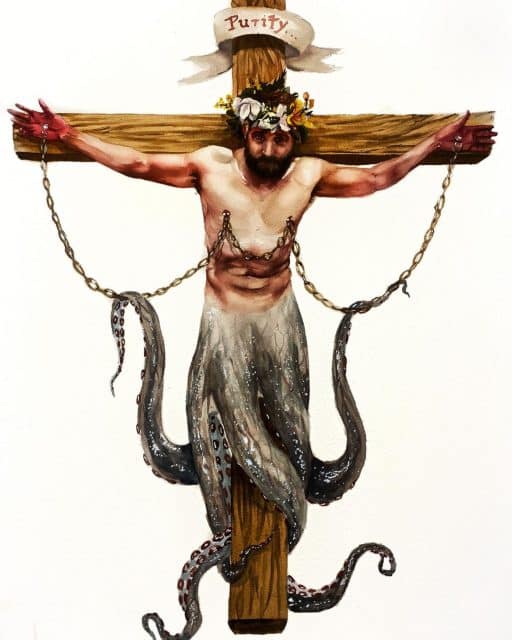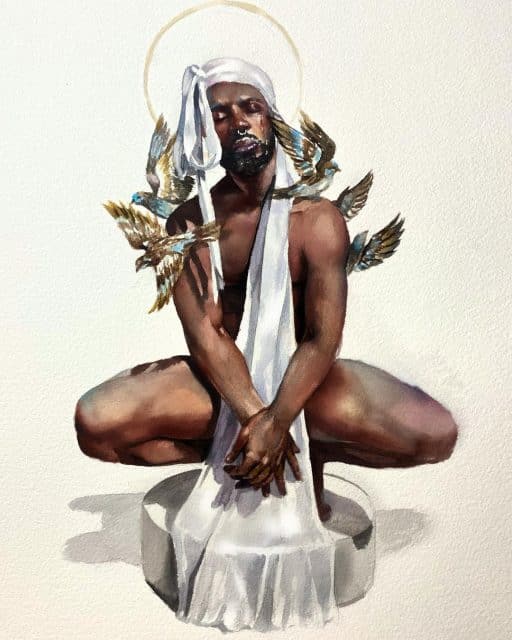 More Where That Came From
As amazing as it may seem, this was merely a sampling of Farias' work. He doesn't just create gay religious imagery either. A quick glance at his catalog and you'll see recurring imagery from nature and mythology. Mermaids, minotaurs, fairies, snakes, and butterflies are the mainstays of his art, each interpretation a complex layer of influences. We highly recommend purchasing a piece for yourself or at least following Rene Farias on Instagram.