Ho ho ho, it's the time of year again. A special time for all the gays with daddy issues to fanticize about their very own Santa, baby. The time for big strong men with beards to come down your chimney is upon us. His sack is full and he's thirsty for milk. So what's it gonna be? Have you been naughty or nice?
Related | 8 Disney Villains Reimagined as Gay Beefcake Daddies
Spicy Gay Santa
Unless you're lucky enough to know a real-life Santa, you'll have to get your spicy santa fix through other means. Lucky for you we've got you covered. We're not the only ones with a thing for men who shake their belly's like a bowl full of jelly. There are several artists out there who specialize in saucy depictions of Father Christmas. We've handpicked some of our favorites that will give you plenty of ideas this holiday season. Will you get lucky enough to see daddy kissing Santa Claus? Keep scrolling to find out.
If there's one thing Silverjow knows, it's how to draw a muscle daddy. The artist has a tradition of celebrating the holiday season with a new collection of illustrations every year. Here are some of our favorites.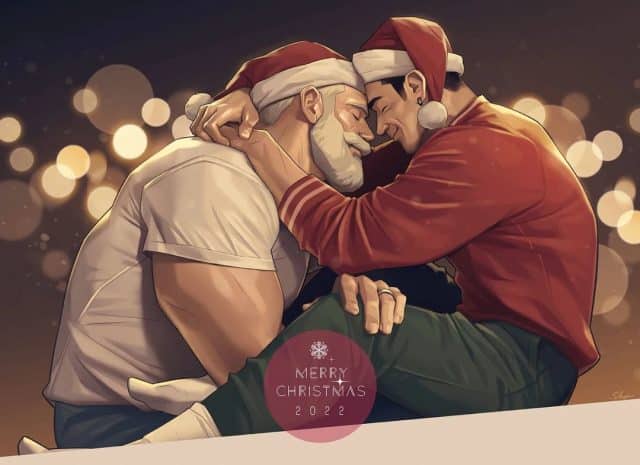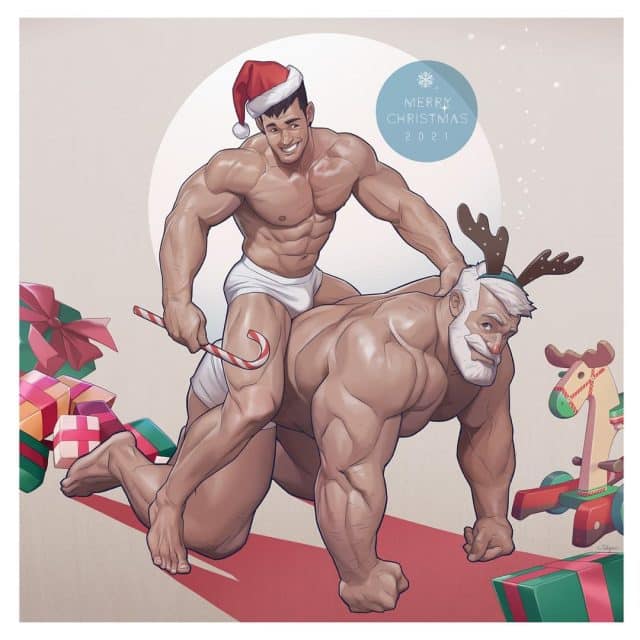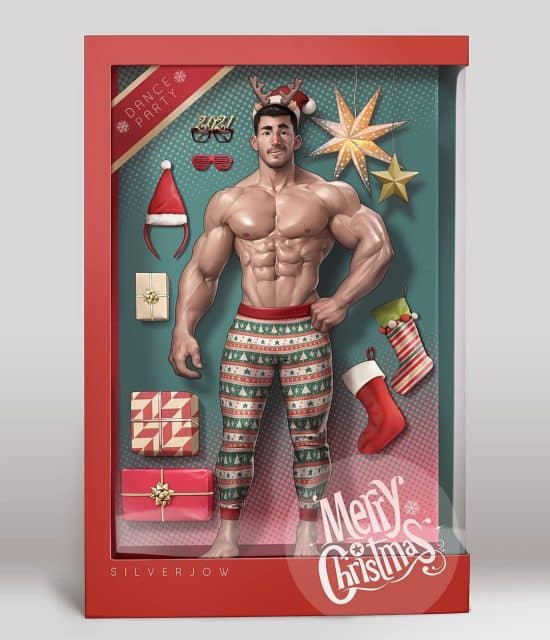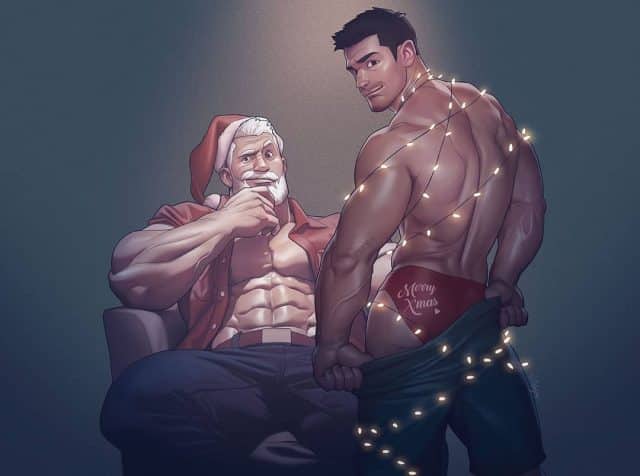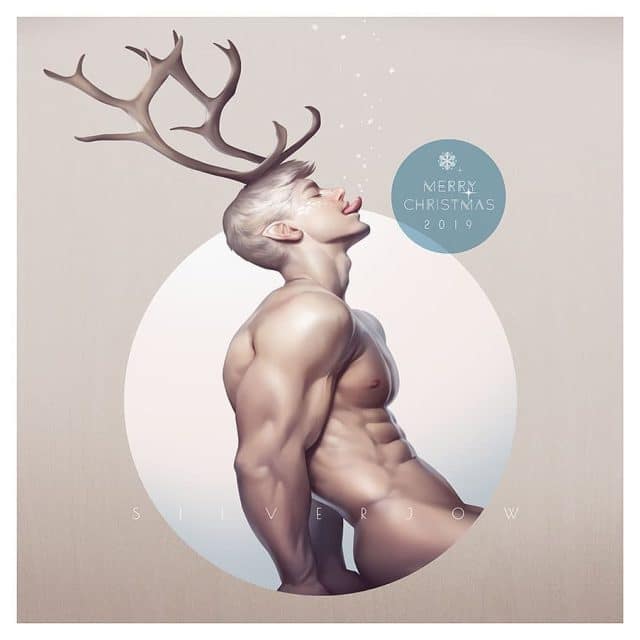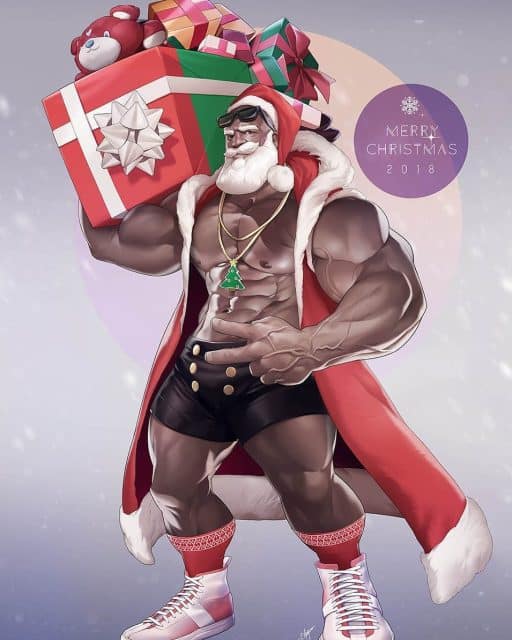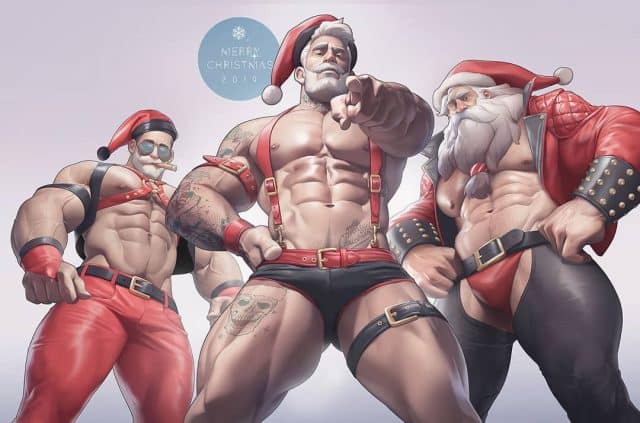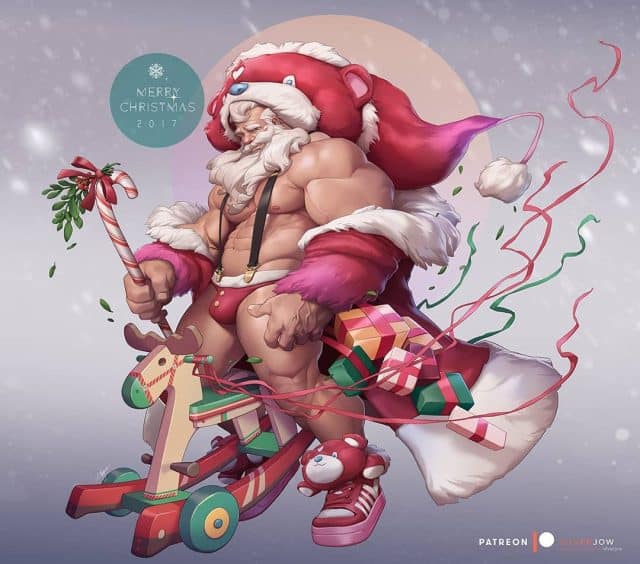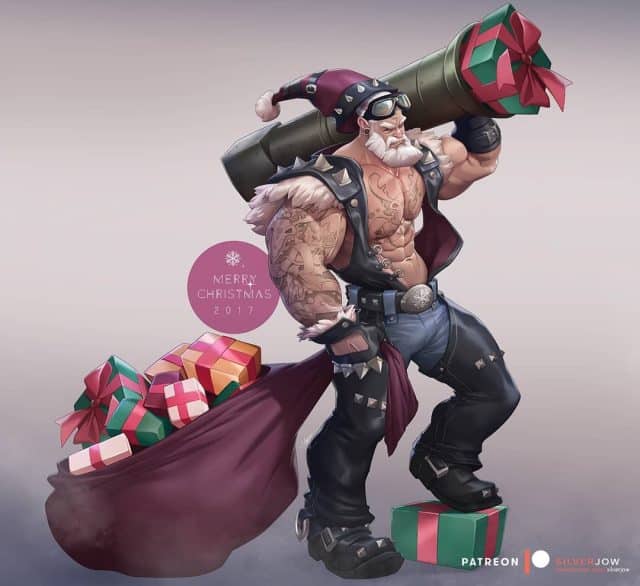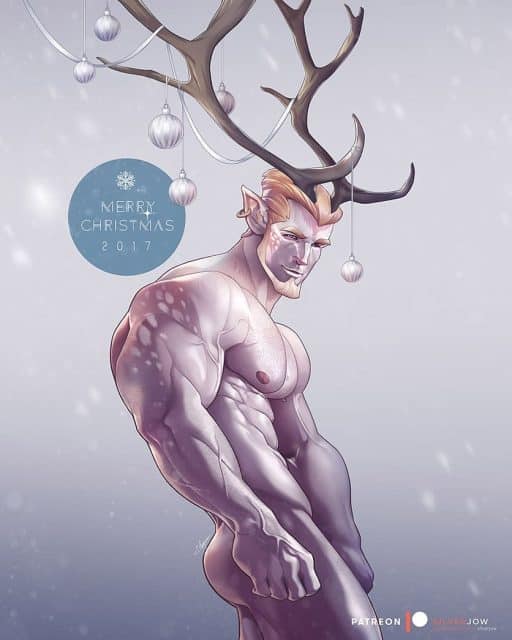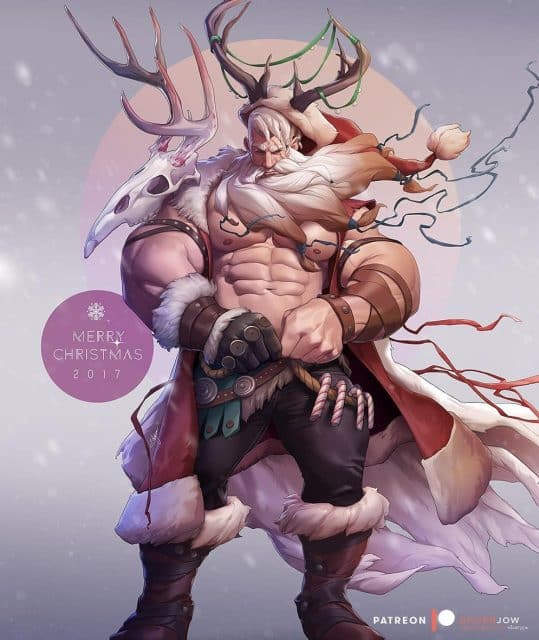 Perhaps you were looking for something a little more photorealistic? Your Christmas wishes have been answered with these illustrations from Barcelona-based artist Rene Farias.
Related | 10 Artists Celebrating Beautiful Gay Mermen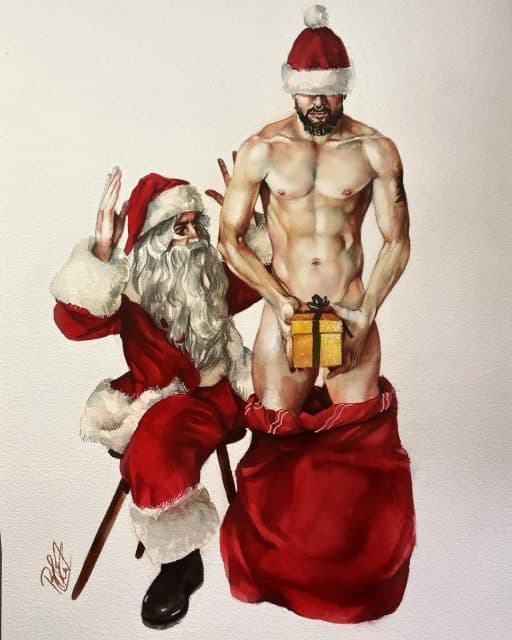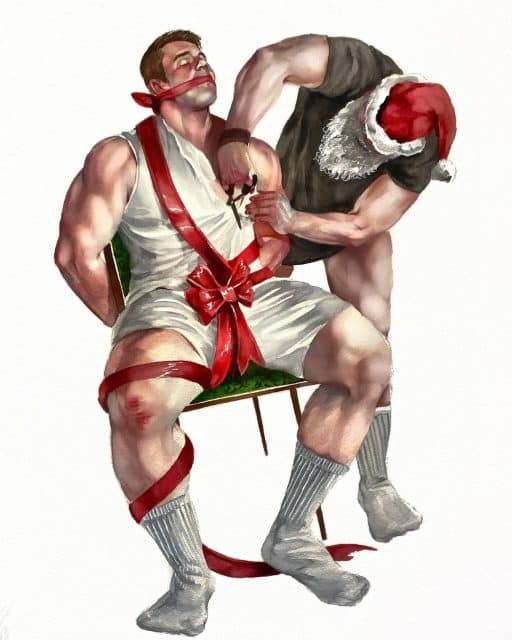 Maybe rippling muscle and rosey cheeks are more your thing? We've got a few stocking stuffers for you right here.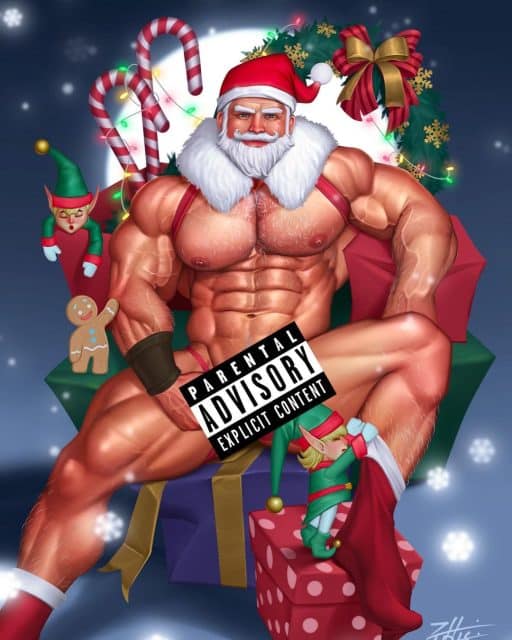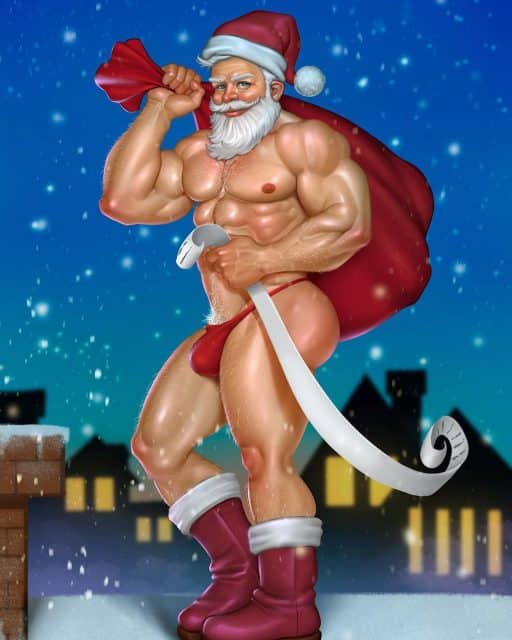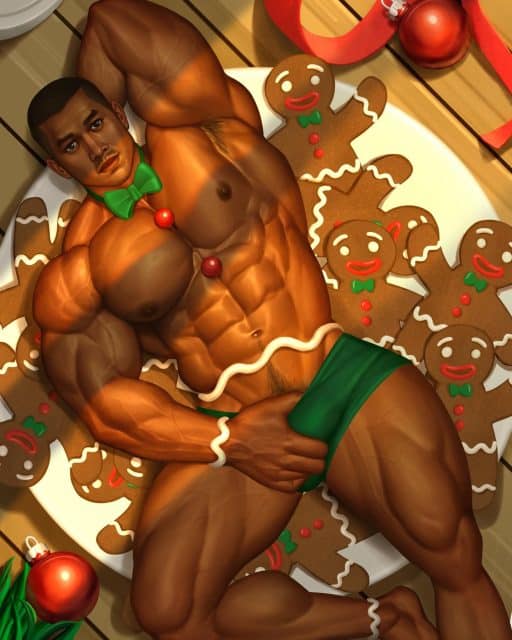 Tell me you couldn't see this art by Dante Amoretto featured on a chic Christmas card? It would look great on your mantlepiece, ready to show off to old Saint Nick.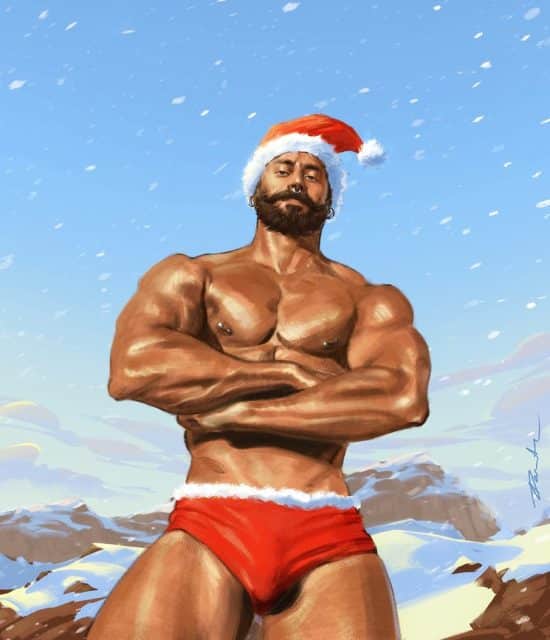 If something a bit cartoony is more your style, look no further than Beefcake Boss for your hot Kris Kringle needs.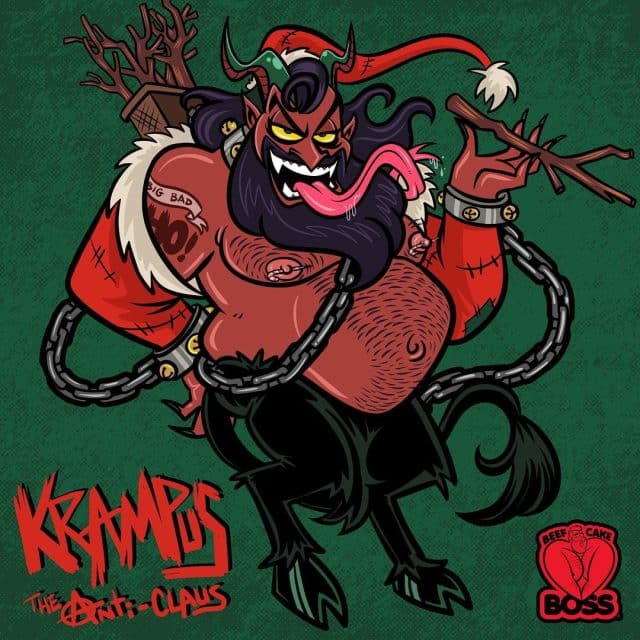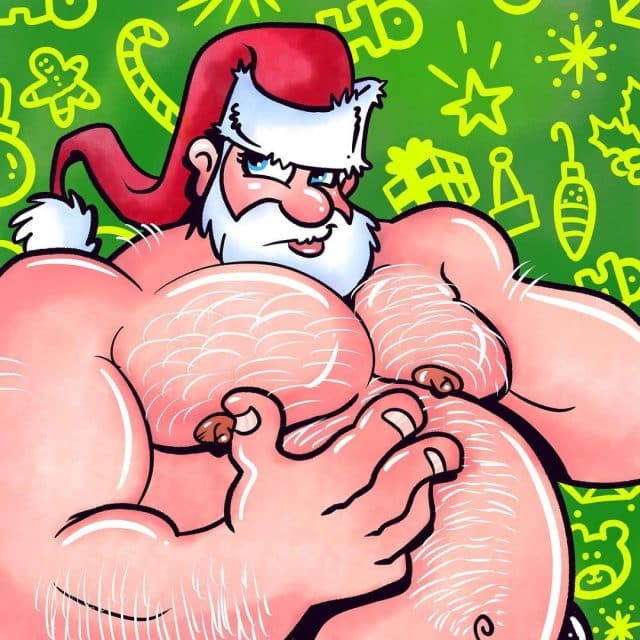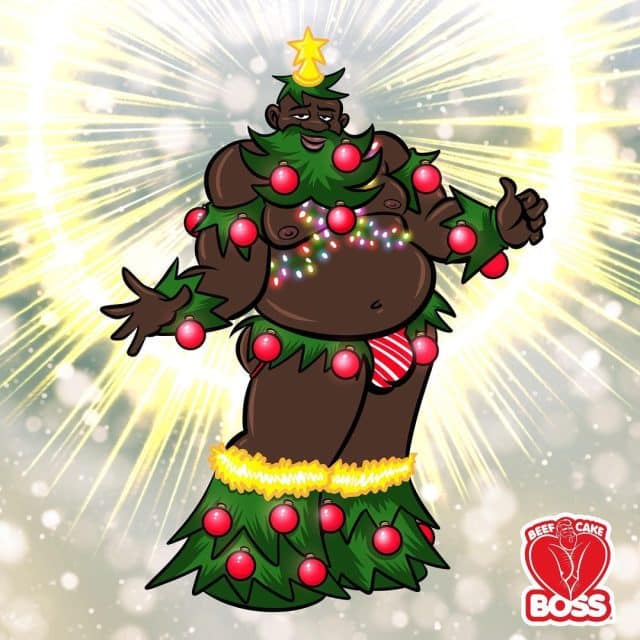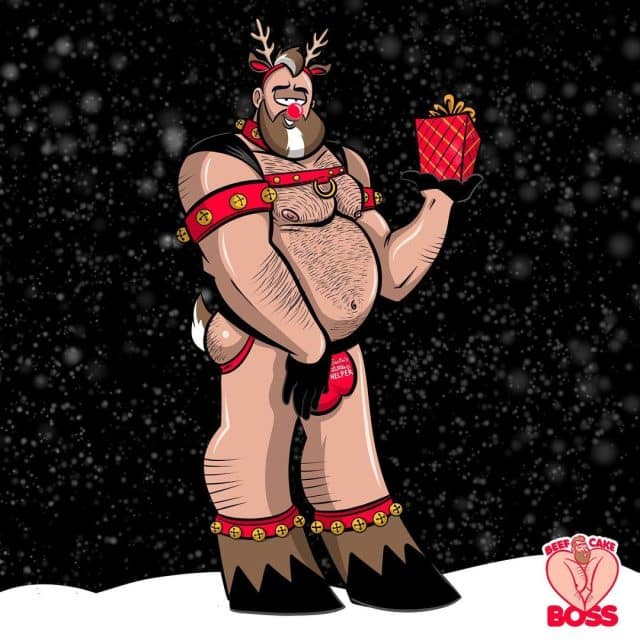 This Colombian artist has no time for subtlety, and that's just how we like it. We prefer our spicy santa art with all the jingle bells and whistles.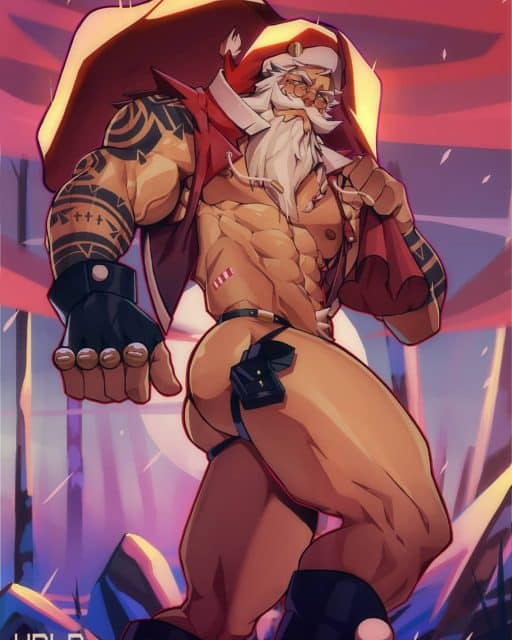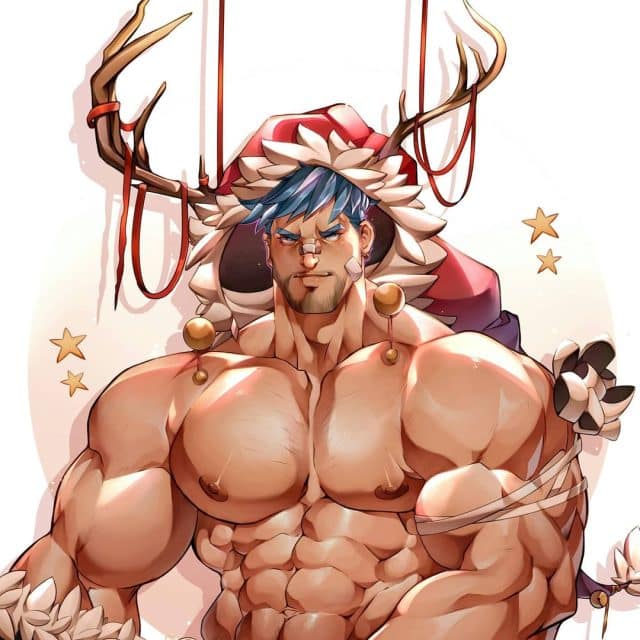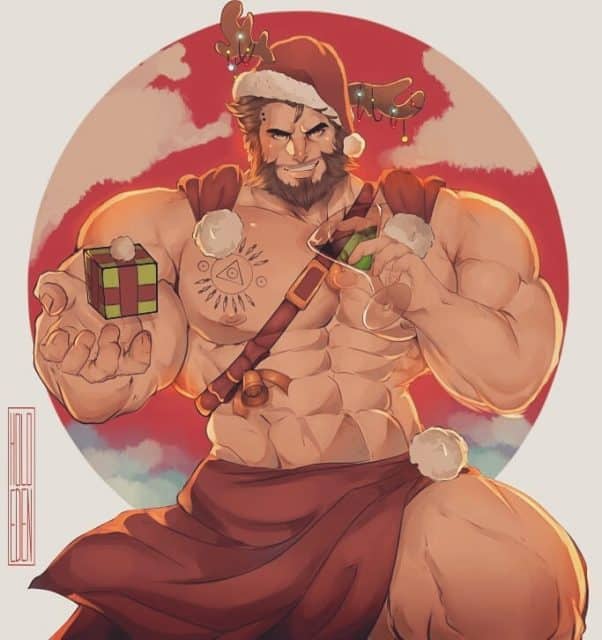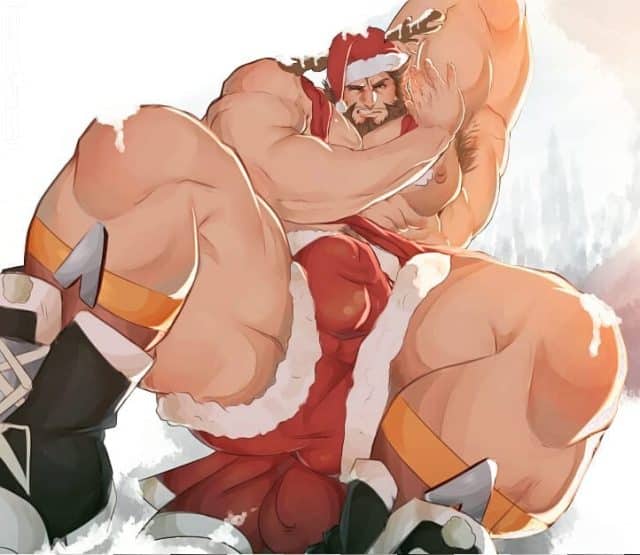 No one does gay Christmas art like Byron Power. There's a Santa for everyone in Bryan's collection. There's also a few elves and gingerbread men while you're at it. Take a look.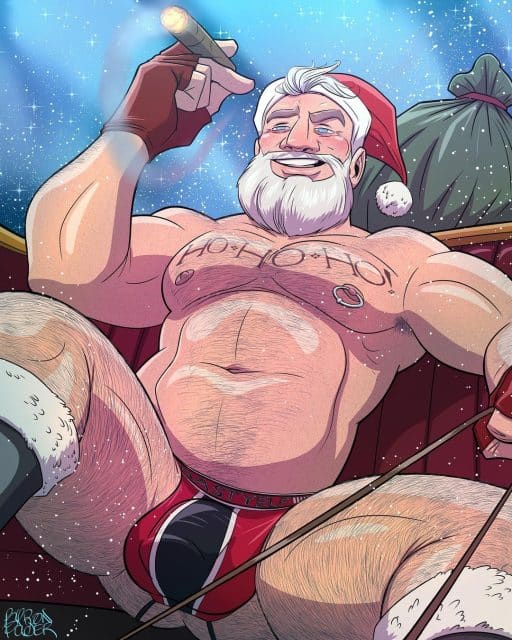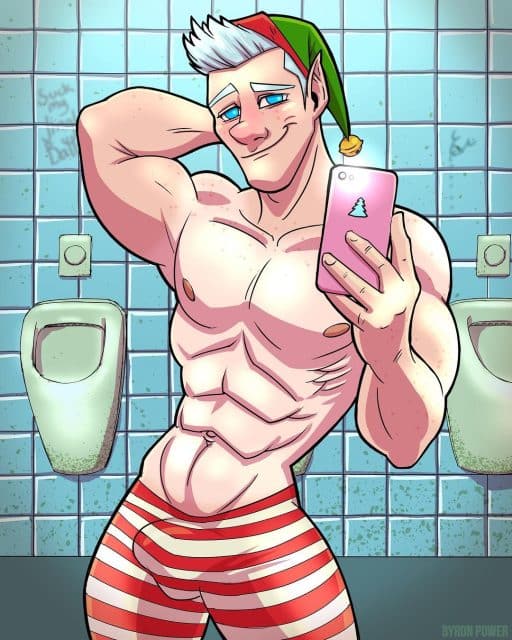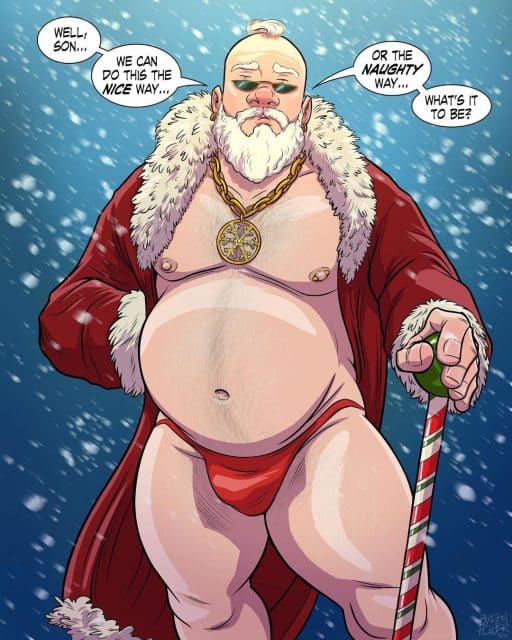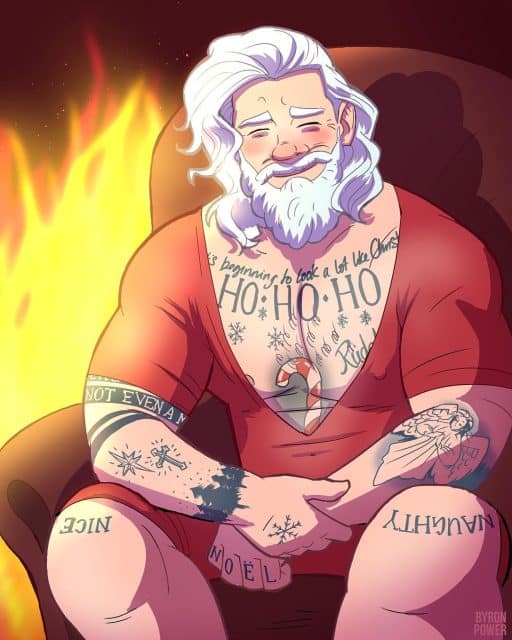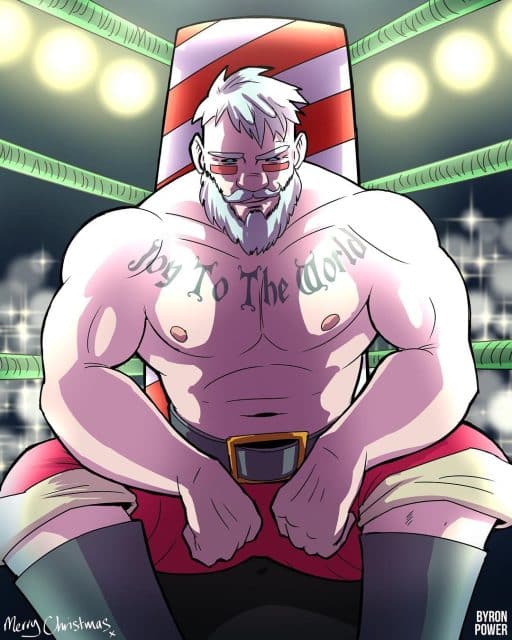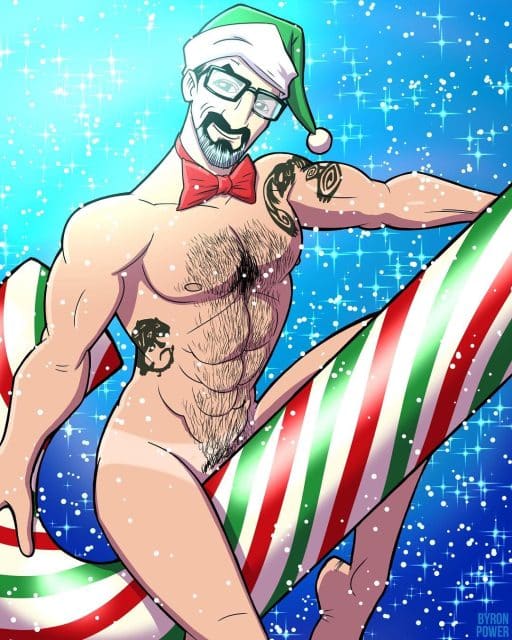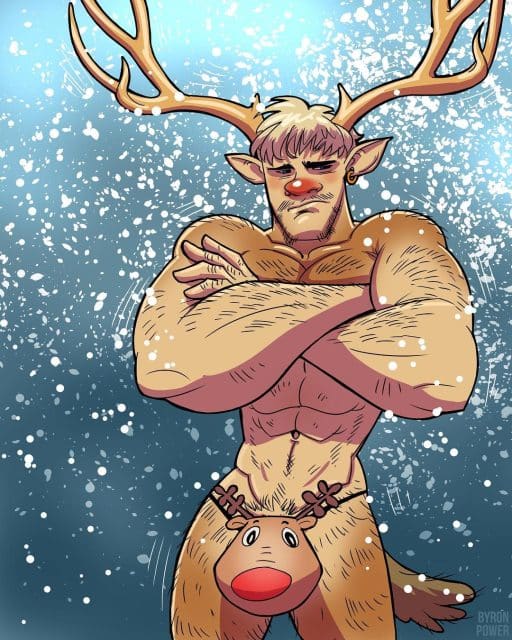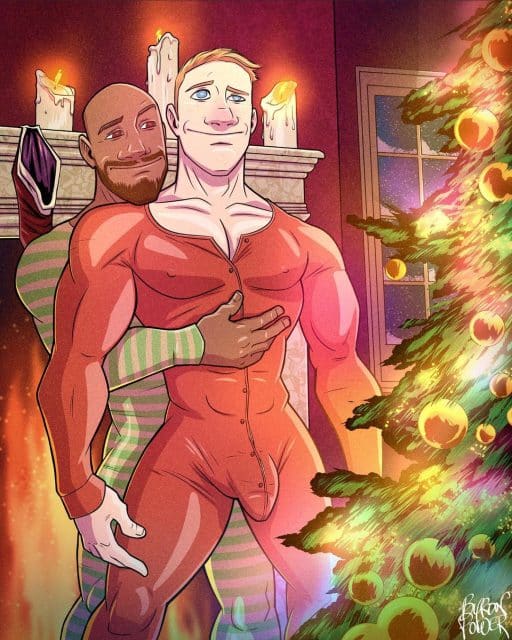 He Sees You When You're Sleeping
Honestly, the gay santa thing is a treasure trove of thirsty art so keep checking back here for even more. In the meantime we hope this is enough to get you through those long winter nights. Happy Holidays!