Taylor Zakhar Perez and Nicholas Galitzine are making history in the Red, White & Royal Blue film adaptation.
It's a royal disaster!
Thanks to new images from Glamour magazine, fans of the Casey McQuiston novel can finally catch a glimpse of Alex and Prince Henry – including one disastrous incident with a cake and other swoony moments.
Taylor Zakhar Perez will play Alex. The 30-year-old actor is best known for his role in Netflix's The Kissing Booth series.
Nicholas Galitzine will play Prince Henry. He's known for his roles in High Strung, Handsome Devil, and the Prince in Kay Cannon's Cinderella. So we already know he can play royalty (Hi Prince Robert!).
The film follows the Mexican-American character Alex Claremont-Diaz (Perez), who, upon his mother's election as President, is promptly cast as the American equivalent of a young royal. Handsome, charismatic, brilliant―his image is pure millennial-marketing gold for the White House. There's only one problem: Alex has a long-running feud with his royal counterpart across the pond, Prince Henry (Galitzine). And when the tabloids get hold of a photo involving an altercation between the two, U.S./British relations take a turn for the worse. Heads of family, state, and other handlers devise a plan for damage control: staging a truce between the two rivals.
What at first begins as a fake, Instragramable friendship grows into something more meaningful than either Alex or Henry could have imagined. Soon, Alex finds himself hurtling into a secret romance with a surprisingly unstuffy Henry that could complicate his mother's re-election campaign and upend two nations, and begs the question: Can love save the world after all?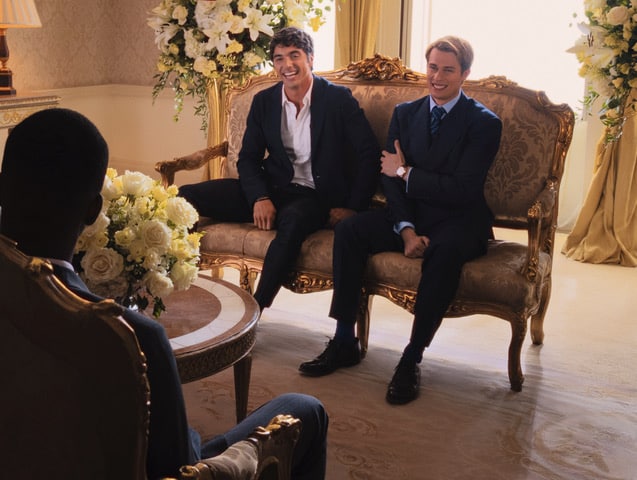 Bringing Red, White & Royal Blue to the Small Screen
Also joining Perez and Galitzine are Emmy-Award nominee Clifton Collins Jr., Screen Actors Guild Award winner Stephen Fry, Sarah Shahi, Rachel Hilson (Winning Time), Ellie Bamber (The Serpent), Aneesh Sheth (A Kid Like Jake), Polo Morin (Who Killed Sara?), Ahmed Elhaj (Dangerous Liaisons), and Akshay Khanna (Polite Society).
Tony Award-winning playwright Matthew López (The Inheritance) will make his directorial debut, while Greg Berlanti and Sarah Schechter will produce. Michael McGrath and McQuiston will executive produce.
López told Glamour, "I never imagined I'd read a book with a queer Latine character at the center—a character who is smart and passionate and flawed and hopeful. I think having this book in my life when I was younger might have made it a little easier. I knew immediately that I wanted to bring it to the screen."
It's All About Chemistry
"Nick and I hit it off right away," Zakhar Perez told Glamour. "We had our chemistry read on Zoom, and then we went straight into rehearsals on day one. We didn't even have a lunch or a, 'Hi, nice to meet you.' We just had to trust each other."
"Taylor and I have this level of insincerity with each other," added Galitzine "We have this public [banter] with each other, but privately we're really, really close mates. That's kind of Alex and Henry in a lot of ways, negging each other and pushing each other's buttons. Taylor and I spoke the same language, had the same humor. You need to have a partner in crime to embody these roles, and I think it's so palpable when costars don't have the chemistry [that we do.]"
Red, White & Royal Blue will debut on Amazon Prime Video on August 11, 2023. See more first-look images below.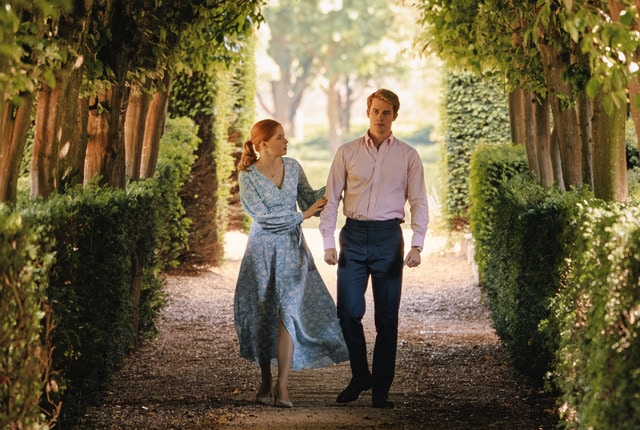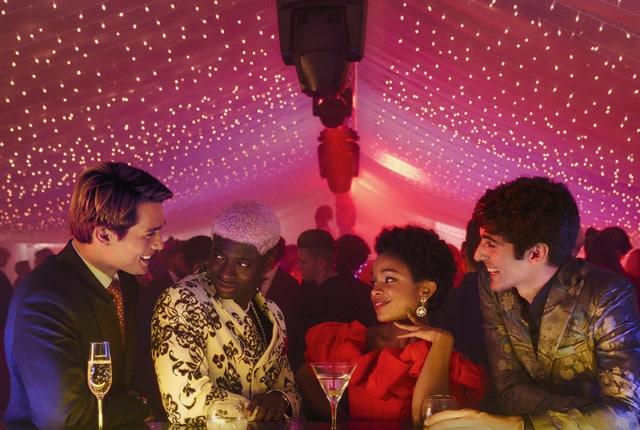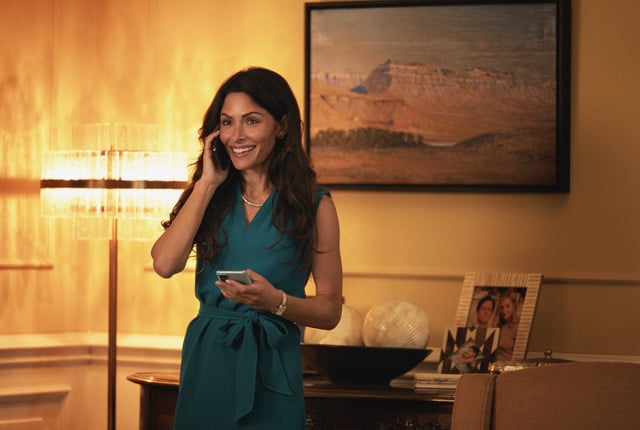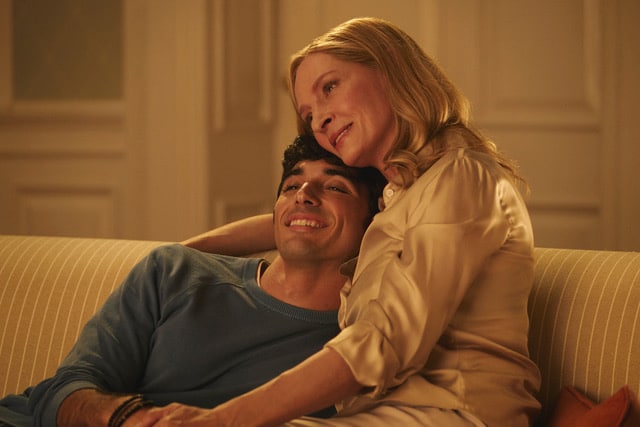 More Stories: 
Troye Sivan Posts NSFW Photo in Bed
Joe Locke is Hoping His Next Role Will Be Something Darker
Sparks Fly Between Jonathan Bailey and Matt Bomer in Steamy 'Fellow Travelers' Teaser