What does it take to unlearn the trauma from our youth? As chronically online as that question may be, it's an honest one. Even now, many of us look in the mirror and see a face older than we remember, only to wonder why we still cling to the same pain. The truth is time alone isn't enough to disappear those feelings. To compensate, some of us crowd our minds with as much junk as possible, hoarding distractions like it's our job. Others are taking a more proactive approach. If you spent your youth ashamed of your fascination with the male form, what better way to combat it than by loving it publicly and unconditionally? Exposing your trauma as an act of love and creative outlet—that may be exhibitionism at its most pure.
Introducing Josh New
Josh New grew up gay in the midwest in the 80s and 90s. His earliest memories surrounding his identity are fearful and filled with the constant reminder that being gay was an "abomination." Thankfully New spent some time in Japan in the early 2000s. There he learned that not everywhere in the world was like Oklahoma. It would still be some time before New emerged from his shell to become the person he is now. Someone who lives his life unapologetically, filling the world with images of the male form. New's photography is at once vulnerable and powerful. Everyone is beautiful behind New's lens, and that is a credit to both the models and the photographer.
We spoke to New about his vision, his battle with censorship, and his advice for men struggling with loving their bodies. Keep reading to learn more about New and to sample a collection of his incredible work. Check out his photography on Instagram and make sure to purchase some prints from his website. Unfortunately, we couldn't show everything here, but rest assured New has got you covered there.
Related | 48 Photos Liberating The Male Form With Tasty Smut
Gayety: What sort of conversations do you hope your work inspires?
Josh: When I think about what I want my photos to do, it would be to cause someone […] to look at a nude male body and think "Dear God, that is so beautiful…why am I so afraid of finding a naked man attractive?" Any conversation after having that sort of epiphany would definitely be one I hope to inspire.
I truly hope people will let themselves discover and admit the beauty in my models. Even if they honestly aren't attracted to them. I also hope my images help more Americans see what an uncut penis looks like. And I really hope more gay men will find love and confidence in their bodies and let themselves be photographed.
Gayety: How do you set your work apart from other people who capture the male form?
Josh: I'm not sure about other photographers, but I'm ultimately not there for the photo. If I'm honest with myself I'm just there to have that intimate moment with another man. I will only get a photo as good as the connection I have with that model. Making him smile and helping him relax is so much more rewarding than posing or directing him. Models really want you to tell them what to do though but I won't. I make them be themselves and like to think a little of that comes through in my work as well.
I seem to capture a sort of languid exhibitionism in men that invites you to look at their bodies without a sense of guilt or shame. They are not trying to have sex with you. They are like a beautiful stag on the periphery of the woods. pausing for a moment to take in the scenery, majestic in form and calm in spirit, unknowingly posing because he is unaware he is even seen.
Gayety: Where do you draw your inspiration from?
Josh: I love to meet new people. When I find someone who is particularly vibrant I will often ask them to let me photograph them. Also, many gay men have extremely negative relationships with their bodies. I love to show them how I see them with my eyes. As the famous Oklahoman Will Rogers said, "I never met a man I didn't like". I similarly have never met a man I didn't want to see naked. I blame this on my strict Baptist upbringing. The only penis I saw until I was in middle school was my own. I was made to be ashamed of the human body. Not to be naked, or be seen naked, or to see naked. So I'm really inspired to fill the internet and the art galleries and our public spaces with images of as many different naked men as I can.
Style-wise I've always been a huge fan of Japanese video games and anime, Greek mythology, and American superhero comics. This manifests itself visually in my work a lot because all three tell grand stories about vibrant […] people who do outrageous things. I think I have always subconsciously made my models the heroes of their own adventures. Any of my photos could be a panel straight out of a comic or akin to an ancient Greek sculpture.
Related | 55 Illustrations Celebrating Bellies and Bears 
Gayety: Censorship on social seems to be a problem that continues to worsen. How, if at all, does this impact your work? Is it on your mind during the entire creative process?
Josh: Censorship is one of the worst barriers to creative thinking and expressive thought. It exists when there is a topic that is problematic in nature. Rather than educating someone on why it could be dangerous, power systems simply deny access to it and make it taboo. The frustration is that in art nudity is not necessarily sexual. In our society, all nudity is potentially sexual and therefore rigidly censored.
I don't think the threat of censorship keeps me from making anything I want to make. It certainly makes what to do with my work or how to share it extremely problematic. There are several hard drives full of beautiful images that have never been shown to anyone except the model and my close circle of friends. I've always known that ultimately it would be up to me to find a way to showcase my work when I was ready and that it wouldn't be as easy as posting to social media. This year I am re-launching xyexperiment.com to showcase my work and linking it to OnlyFans where I can present everything free from censorship.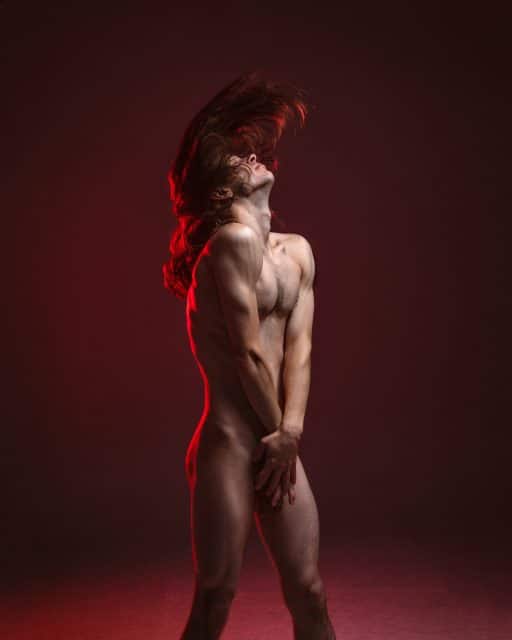 Gayety: What would you say to someone who wants to be photographed but feels nervous about showing their body?
Josh: "Have you ever seen me let anyone look bad?" So many people are scared of the camera. They are scared of letting another person be in control of how they look. They are scared to even really look at themselves in the mirror so a camera and a flash are terrifying. But I truly believe everyone is beautiful. Of course, hygiene is always important and a bad attitude can really take a toll on a body. But if you are doing your best and living life then you are beautiful. Add the right lighting and a comfortable atmosphere and before you know it we have a flattering, carefree pic. I promise you will be surprised at how attractive you can be.
Also, why are we doing this? Sometimes a shoot with me can force someone to make and stick to a fitness goal they've been putting off. Often it is to document and show off the hard work they have already done. Occasionally it is because I have hounded them so much and so often that they finally let me show them how handsome I see them just as they are. I say if you want to be photographed then do it. The only thing stopping you is fear.
Gayety: How has your work evolved through the years? What do you hope for the future of your art?
Josh: The most noticeable change in my work has been in technical precision. I've always wanted to make images that looked like the ones I saw in magazines and I knew early on that I wasn't going to get that with just a camera. For some of my earliest photos I used some old theatrical stage lights I bought (yes, I was a theatre major) but getting some actual professional strobes and cutting my teeth on Photoshop really set my current style in motion.
Also early on I was just experimenting with light and boys and bodies and so everything else in the photo was unimportant. I used a lot of empty or nondescript backgrounds and I didn't need to style anything because "just take your shirt off." I always wonder if these are things that I should pay more attention to so in the near future I want to play around with styling and getting out of the studio more. For the future, future… I really hope that I am able to tap into something culturally significant and beautiful enough to land me in a museum. I really hope I can create at least one thing that becomes an iconic part of the queer culture for future generations to be inspired by.
Gayety: What's your personal favorite shot, and why?
Josh: If you know me at all you'd probably agree that whichever photo I'm showing you at the time is my absolute favorite. All of them make me smile and all of them remind me of the wonderful experience of taking them. Why pick a favorite when you don't have to? But there is one of me that I am actually damn proud of. Last year I lost my mother and a few weeks later my partner of 13 years left me. I was devastated and lost about 25 pounds as I grieved both my mother and my marriage side by side. I felt like I had lost everything.
My friends and my therapist really helped me see that what I hadn't lost was myself, my business, or my photography. I had so much to be proud of and during this wild dark time, I realized, maybe for the first time in my life, just how special and valuable I was on my own. One day soon after I had a long break in my shooting schedule so I locked the doors, took off my clothes, stood naked and proud in front of my own camera, and took what I think might be my actual favorite shot. There is something so liberating about being seen comfortably naked and it wasn't until I did it for myself that I truly understood the full power of my photography for my models.
Related | 9 Stunning Photos Exploring Body, Flesh, and Bone
Gayety: How can people support your work?
Josh: The easiest way of course would be to follow my Instagram and Twitter – @xyexperiment for both. Share me on your feed and encourage your friends to follow me too! Definitely check out my website as well. I also have a series of fine art prints for sale on my website and an OnlyFans that has all of the photos that don't make it to social media or the website. Which is a lot. It is also the only place you can see my Penis Portrait collection and a cool little self-portrait series I've started doing.
My favorite way to support me would be to book a photo session from my website. This year I've decided to get out of Tulsa and will be traveling to different cities each month. I'd love for guys (or couples!) to sign up and have me photograph them. I plan to hit some big cities like Dallas, Houston, Chicago, and Atlanta but please reach out if you are interested and maybe we can get a group in your area and make it a weekend. Or if anyone wants to visit Tulsa I'll take good care of you!
Lastly, never be afraid or hesitant to reach out to me and let me know how my photos have impacted you or inspired you. An artist never really knows how they are impacting the world if they don't get feedback. I love to hear from people who have seen an image and felt changed by it. Every bit of that helps me keep going and evolving. I can't wait to hear from you!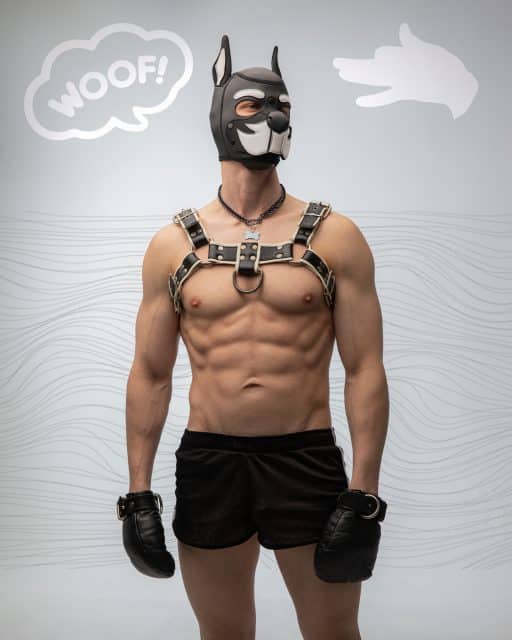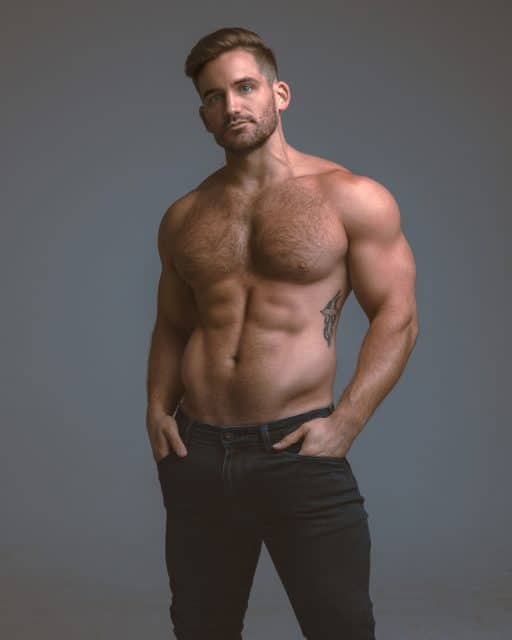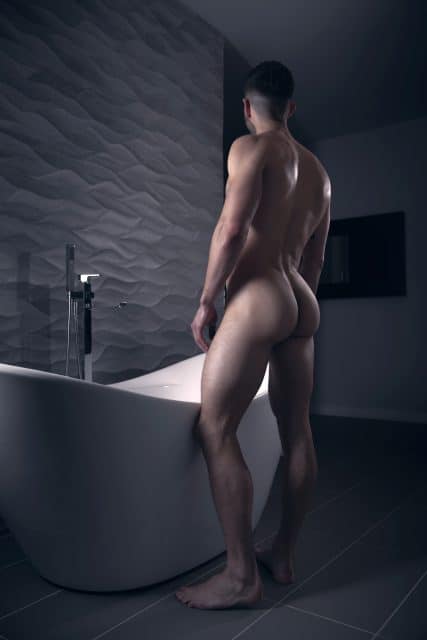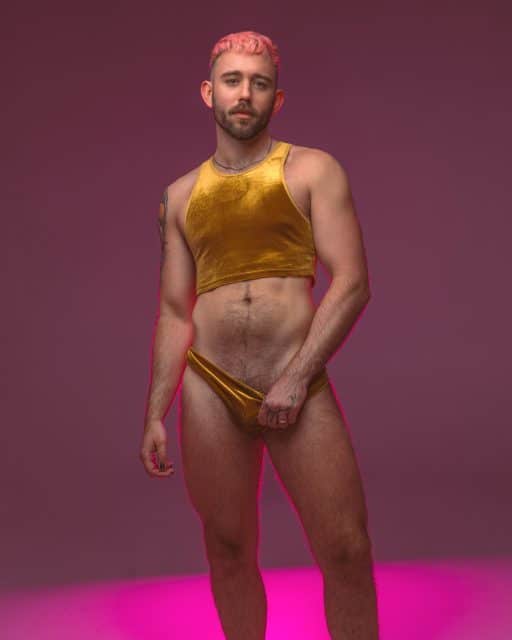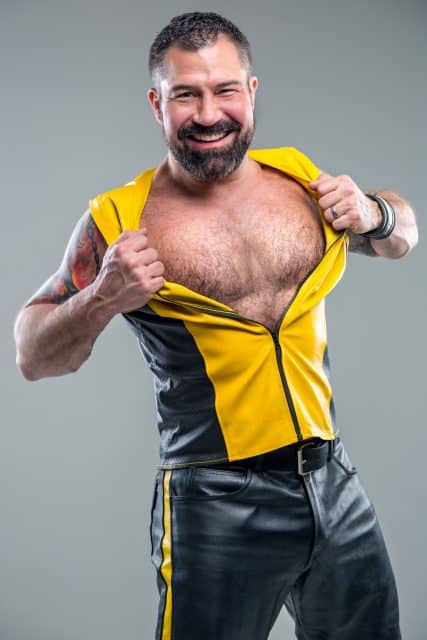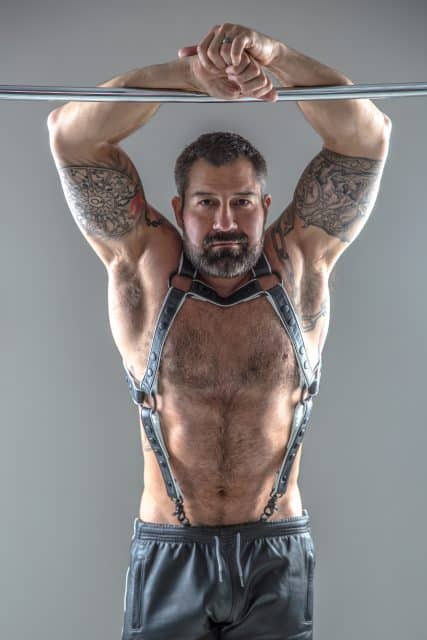 Before You Go
If you enjoyed this artwork, make sure to follow Josh New on Instagram and check out the prints on his website. We want to thank Josh for his thoughtful and heartfelt answers to our questions. Please consider supporting queer art like Josh's in whatever way you can.