Practical Magic, the 1998 romantic comedy-drama film that starred Nicole Kidman and Sandra Bullock, is reportedly getting a sequel titled Practical Magic 2: The Rules of Magic. The original cast, including Kidman and Bullock, is said to be on board for the project, along with Evan Rachel Wood, Karen Gillan, Stockard Channing, and Dianne Wiest.
What Is Practical Magic About?
Practical Magic is a popular 1998 American fantasy film that follows the story of two sisters, Sally and Gillian Owens, who inherit their family's magical powers and try to live everyday lives. The sisters' struggle with love, loss, and their supernatural abilities leads them to face a family curse that puts their lives and those around them at risk. With the help of their aunts, they must work together to break the curse and save their family. Based on Alice Hoffman's novel of the same name and part of her Magic series, the film has become a favorite among fans of fantasy and witchcraft, and rumors of a sequel to the movie have been circulating in recent years.
Related | Why Everyone's Talking About a Harry Potter and the Cursed Child' Movie
What Is Practical Magic 2 About?
The sequel is expected to pick up 25 years after the first film's events, with Sally's granddaughter now 16 years old. A family curse again descends upon the Owens women, forcing them to travel across the country to find the source of the curse: a long-forgotten Owens family coven. If the sequel is made, it's expected to be released between 1998 and 2028, a 30-year gap from the original film's release.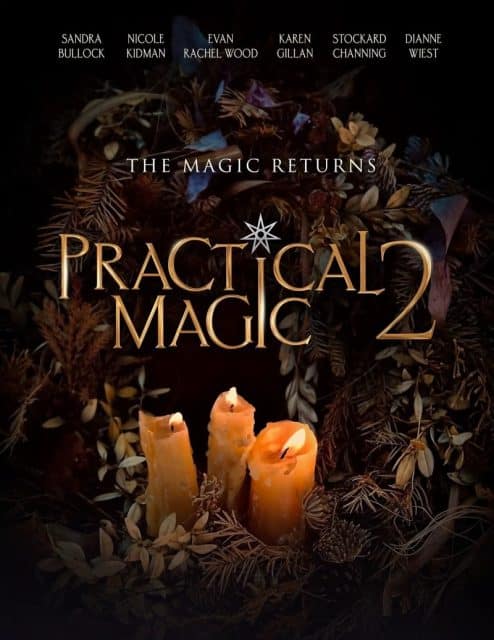 The first film was based on Alice Hoffman's novel, The Book of Magic, which is part of her Magic series. The sequel is said to be inspired by Hoffman's The Rules of Magic, which follows the story of the Owens family and their curse in matters of love.
HBO Max's Practical Magic Prequel Series
In 2019, HBO Max was reportedly developing a prequel series based on Hoffman's book The Laws of Magic. The series reportedly focused on the Owens family siblings. The show was set in 1960s New York. It would have followed Jet, Franny, and Vincent Owen as they discovered their witch heritage. However, the show was never produced, likely due to the COVID-19 pandemic and changes in management at HBO Max.
Is Practical Magic 2 Happening?
As of now, it's uncertain whether Practical Magic 2: The Rules of Magic will be made. While it's not confirmed, it's still possible, especially if there is enough fan demand. Despite the uncertainty, fans of the first film and Hoffman's Magic series can hope the sequel will eventually happen. After all, as the original movie taught us, intention is everything in Magic.