Ohio-based artist Paul Richmond's "Cheesecake Boys" series puts an overdue spin on gender stereotypes.
Paul Richmond's "Cheesecake Boys" series shows hunky men in mid-20th-century style pin-up portraits, which traditionally feature women.
The series features well-known gay personalities such as photographer Mike Ruiz, celebrity blogger Perez Hilton and comedian Alec Mapa. Richmond described his tongue-in-cheek series as an "equal opportunity" approach to pin-up culture.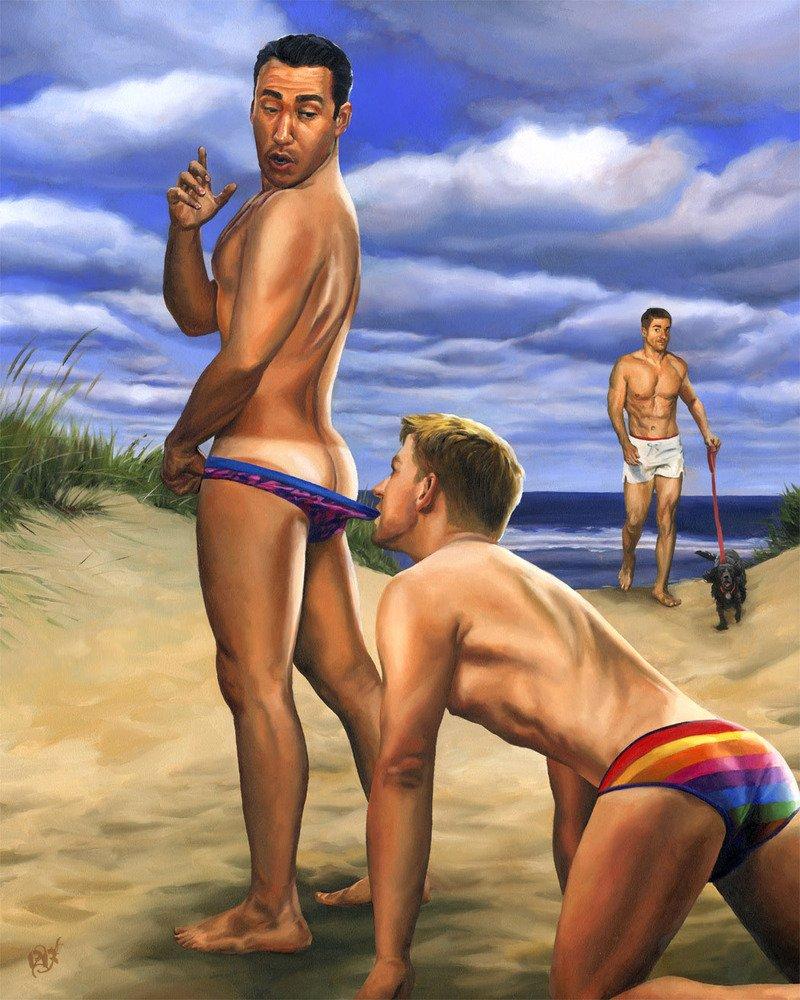 Each of Richmond's "Cheesecake" works parodies an iconic image and adds a contemporary twist. "Beach Bum," which features writer and artist Alan Ilagan, is a virile take on the "Coppertone Baby," while "Blast from the Past" is a gender fluid re-creation of Marilyn Monroe's steamy subway grate scene from The Seven Year Itch.
Related | 21 Underwater Portraits by Photographer Lucas Murnaghan
"Each figure is shown in the midst of a revealing and 'accidental' wardrobe malfunction, struggling to gather his aplomb and his pants without ever losing his cool," Richmond told The Huffington Post.
He continued: "It intrigues me that it was almost exclusively women who were depicted as hapless victims of skin-baring circumstances, such as the pin-up girls by Gil Elvgrin and Art Frahm. Those ladies couldn't even walk down the street without their skirts blowing up or their underwear falling down — or both!"
Scroll through some of our favorite photos from the "Cheesecake Boys" series below.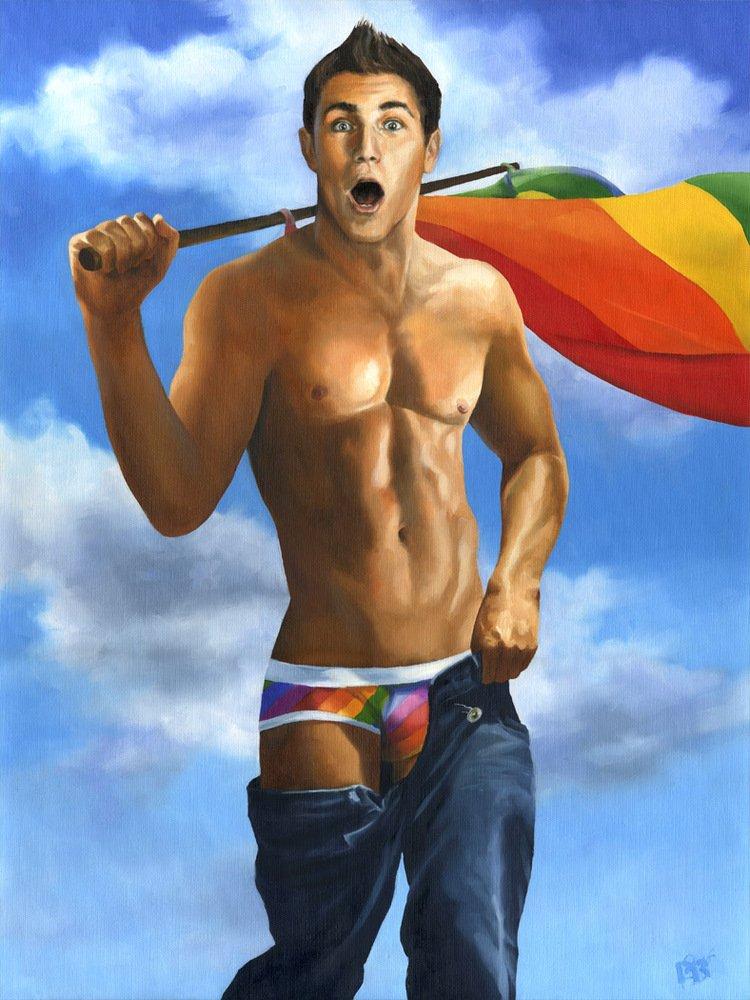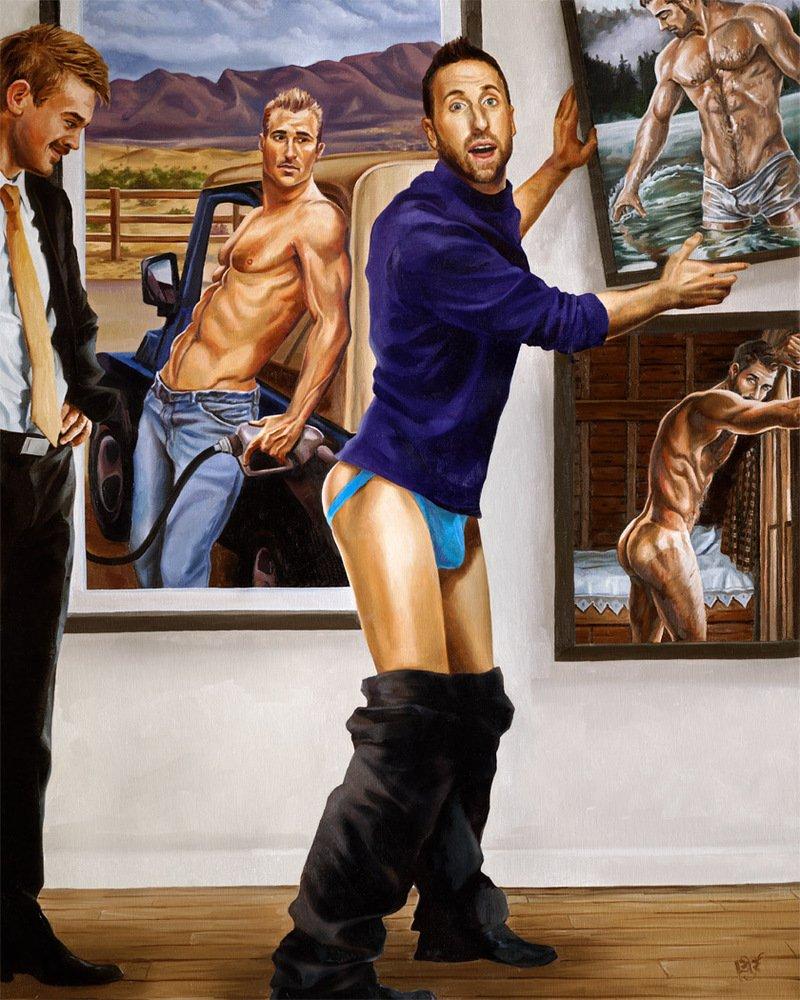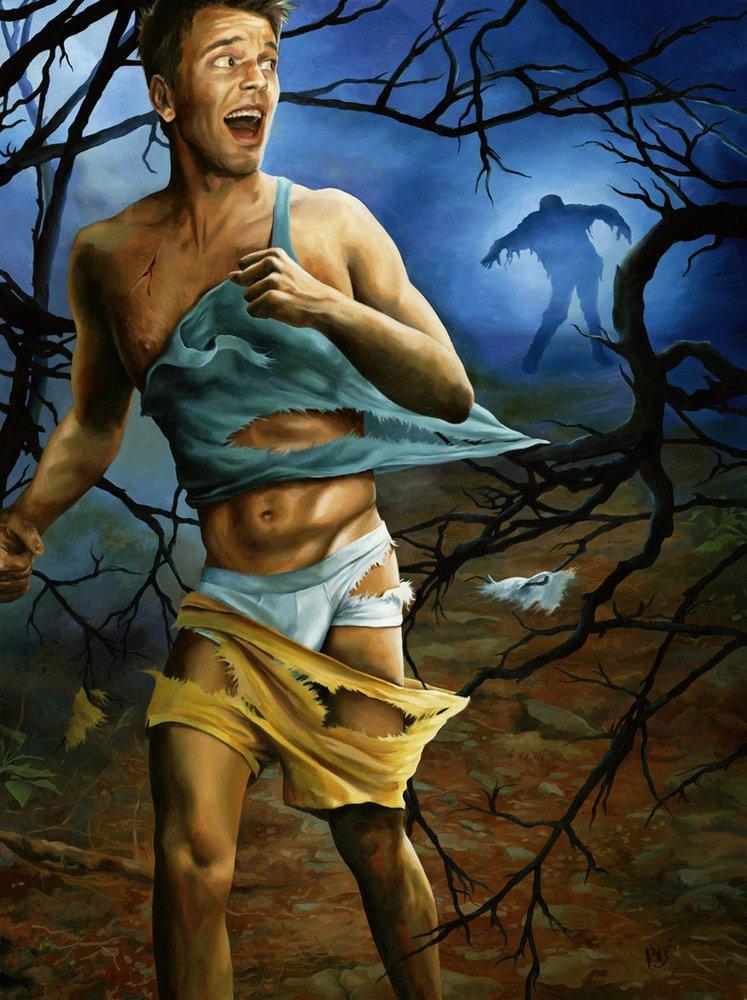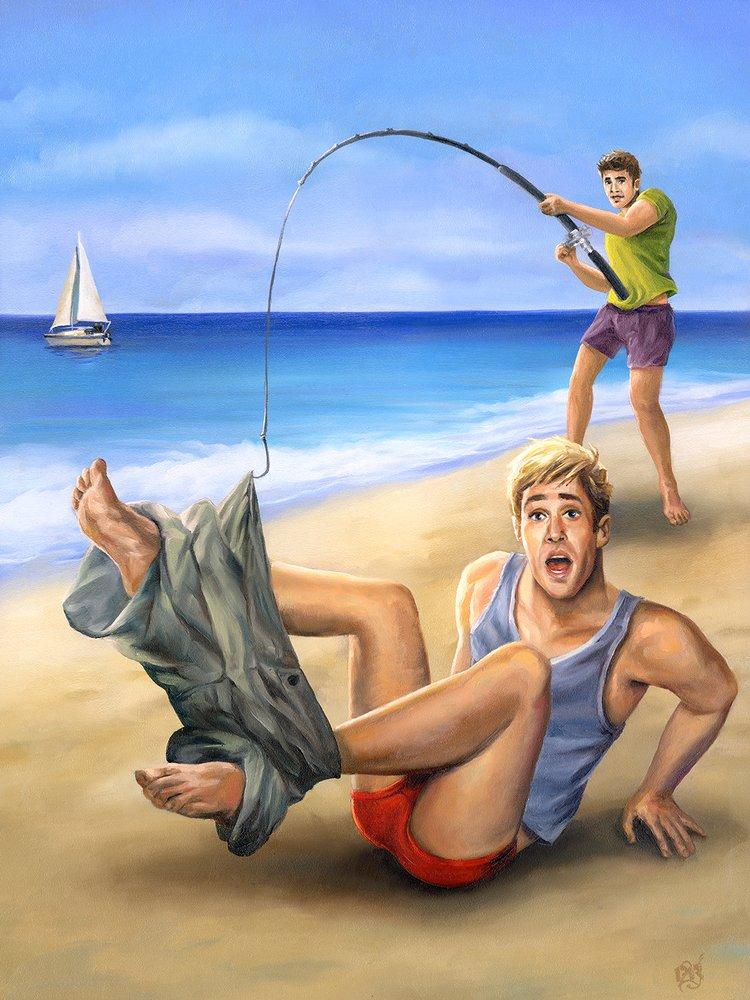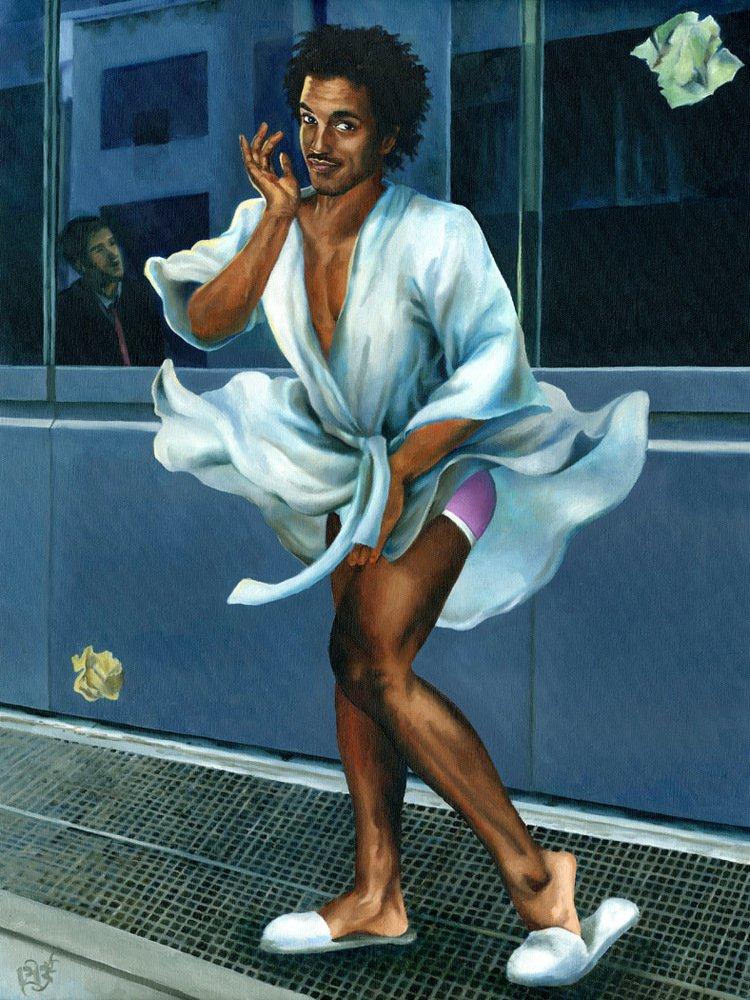 See more of Richmond's work on his official website here.