After two seasons and 30 episodes, Nate Kulina (Nick Jonas) came out as gay on Kingdom. In a recent episode, the MMA fighter opened up about his sexuality to his brother Jay (Jonathan Tucker), but audiences shouldn't be too shocked.
In the episode, Jay suspects Nate's hiding something. So he takes his phone and secretly texts a guy named Will asking to meet at a bar. When Nate doesn't show up, Will calls him and tells him to shove off. Immediately, Nate knows the secret is out (no pun intended).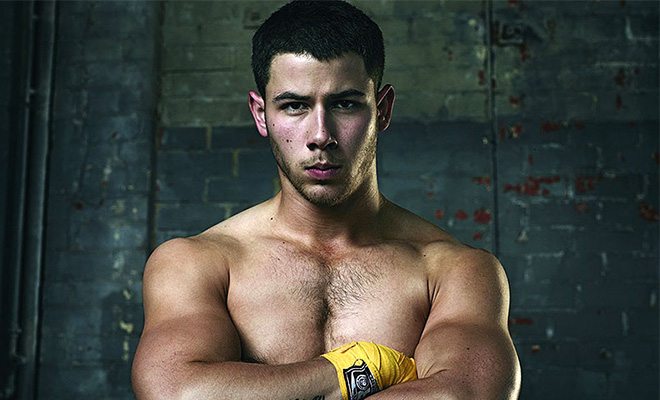 He comes clean about his sexuality in a tender brother-to-brother moment. "I really don't want anyone to know," Nate admits. Jay responds by asking, "Why didn't you tell me?" Nate explains he doesn't want anyone from the gym or their father to find out.
Jay laughs saying, "You don't think they'd be cool with it?"
"It's your life. It's not for me to say anything. I'm sorry that you felt like you couldn't (come out). Listen to me when I tell you that nothing changes between us. I swear to God," Jay says supportively.
Related: Nick Jonas Kingdom Co-Star Frank Grillo Shows It All
He continues, "Except, you better be on top, because you're my brother and you do the fucking … you understand what I'm saying? You better be doing the fucking. You're my brother, and there's a certain line that needs to be toed."
"I always knew you were gay. You've got a lot of gay qualities. You're very gentle. You smell delightful. You know yeah, you dress well. "If you turn our house into a Palm Springs pool fiesta … I'm moving out. I love you, dude."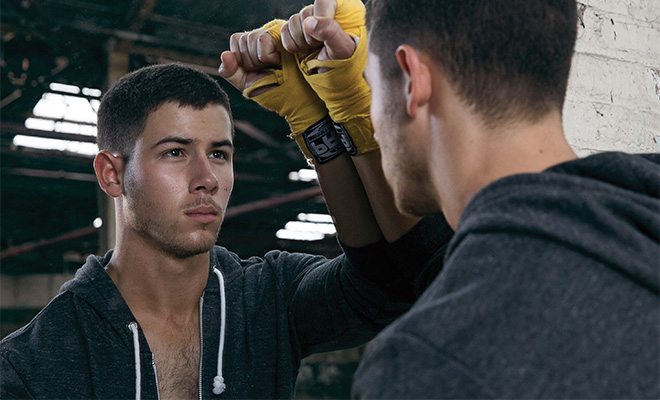 Fans have questioned the character's sexuality for most of the show, and some viewers speculated that it's part of a gay-baiting marketing agenda centered around Jonas.
In an interview with The Sun, Jonas candidly discussed his character's gayness as well as his sexuality saying, "On Kingdom, I have a sex scene with a guy. It is always this thing have I, has Nick? No," Jonas said. To clarify, Jonas says he's only been intimate with men in front of the camera.
Related: Nick Jonas on Using His Sexuality 'as Ammunition'
"But it's my lips, it's my hands, it's my body, even if I'm playing a character. So technically I have done that so I wouldn't say I haven't, because that would be lying. But as me, Nick, I am very open about who I am and that I have nothing to prove. I know what I am, I've been honest about that."
DirectTV and U-Verse customers can stream Kingdom online.
H/T: Attitude magazine