Netflix is making the season gay with Single All the Way, its new gay rom-com!
Netflix released new teaser photos for their upcoming gay rom-com Single All the Way, and though it might be too soon to start decorating a Christmas tree, it's never too early to start planning out our must-watch movie list for this holiday season.
While Netflix has been adding several originals to their growing collection of holiday movies like Holidate and The Princess Switch series, we're convinced this rom-com takes the holiday fruit cake.
Single All the Way is history in the making for Netflix, as it is their first-ever gay holiday romance. It will star Michael Urie, upcoming Bros actor Luke Macfarlane, and comedy favorites Jennifer Coolidge and Kathy Najimy.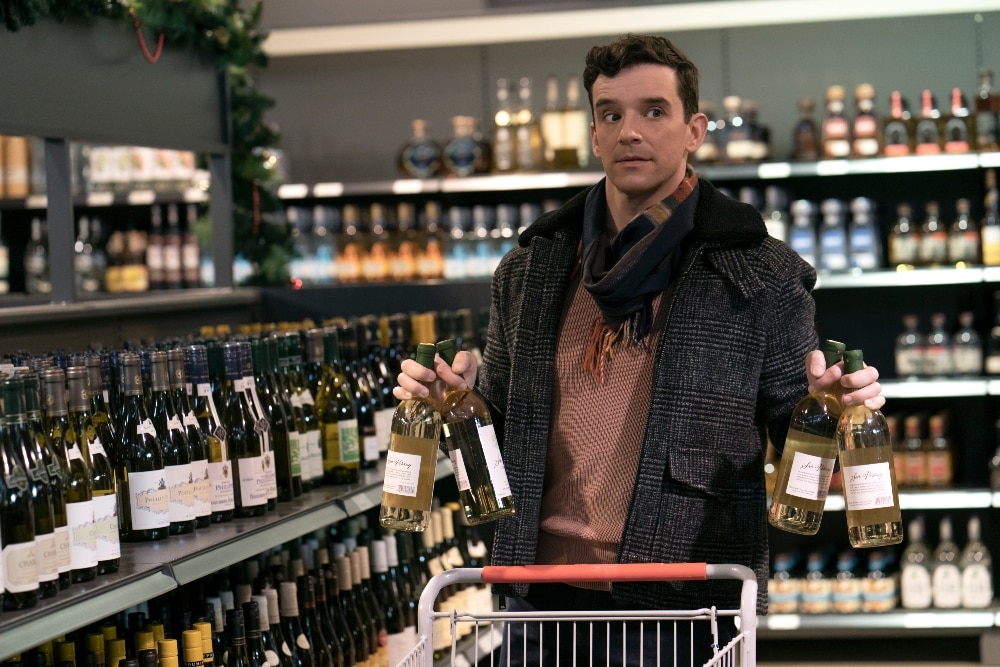 When Peter (Urie) faces spending yet another holiday explaining to his family why he's still single, he decides to recruit his best friend Nick (Philemon Chambers) to fill in as his pretend boyfriend for the winter.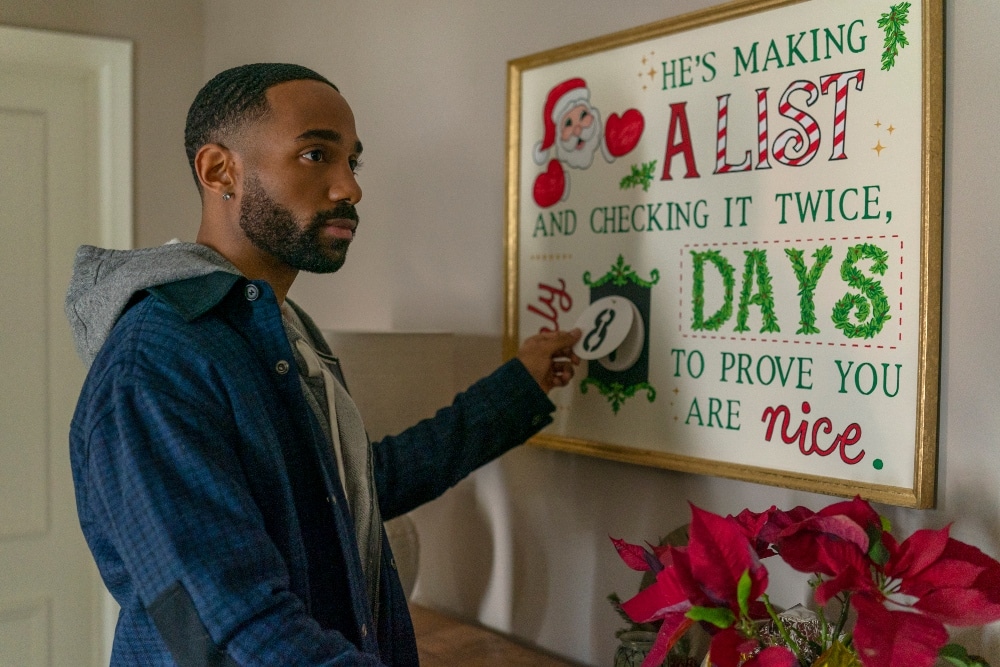 But when the "couple" return to Peter's childhood home, unsurprisingly, things get messy.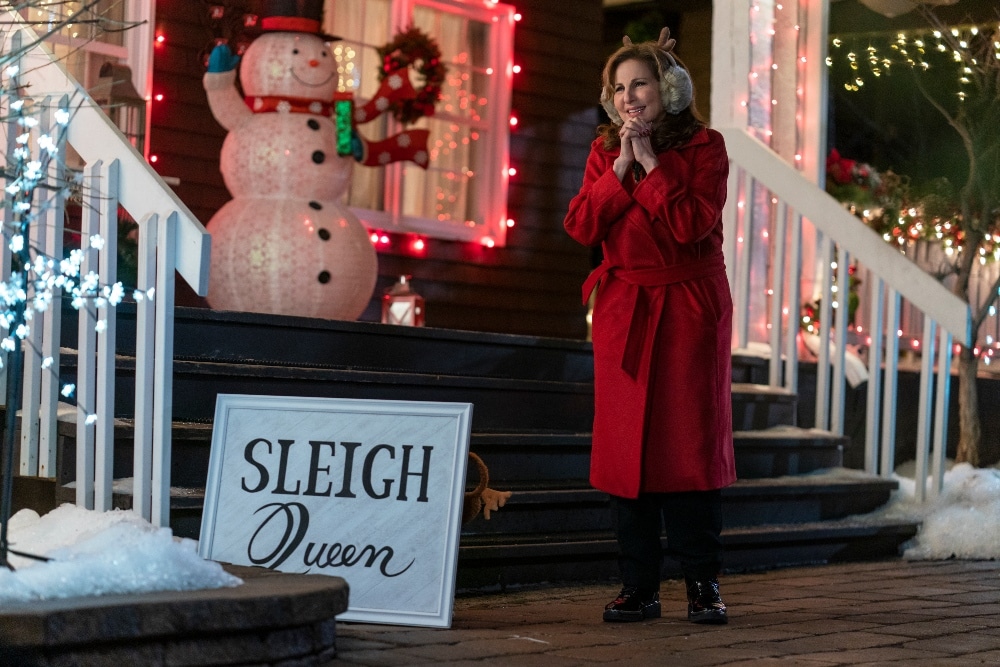 Peter's mom Carole (Najimy) had planned to set her son up on a blind date with the handsome local trainer (Macfarlane), and now Peter has gone from single to stuck between two romantic prospects.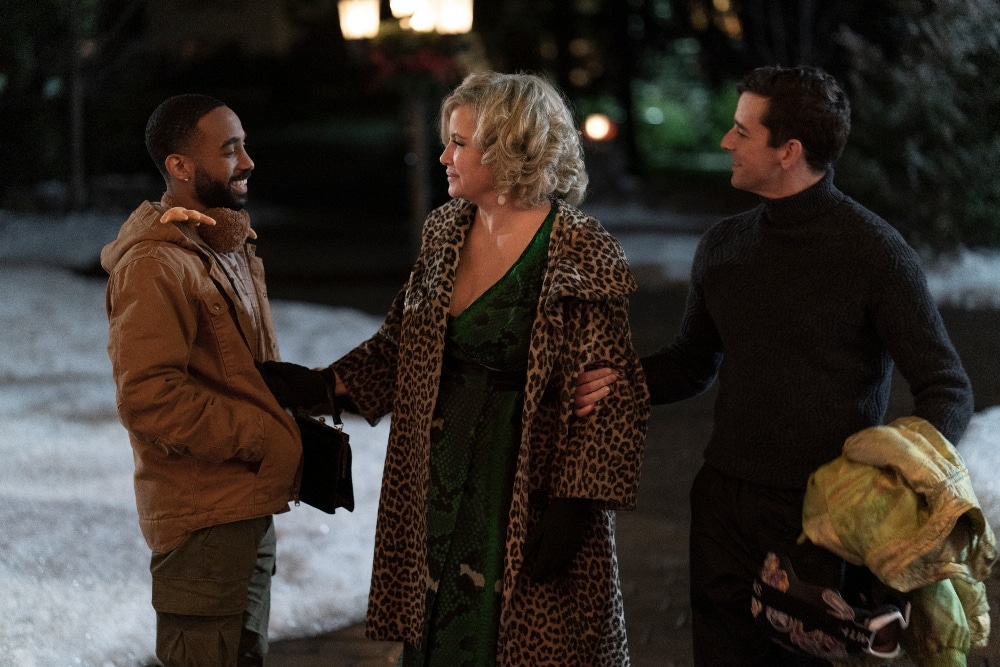 And Peter's dad (Barry Boswick) and single Aunt Sandy (Coolidge) are along for the wild ride.
In an email interaction between Urie and Entertainment Weekly, the actor said his character Peter is a "self-described plant gay" who has a fern named Judith and a social media job he doesn't like.
Related | 7 New LGBTQ+ Movies Queering up the Holiday Season
"Peter's the kind of Guncle who has spent many Christmases perfecting choreography to a Britney Spears Christmas song with his nieces. And it is perfect."
Directed by Michael Mayer and written by Chad Hodge, Urie said Single All the Way is "the gayest thing to happen to Christmas since Mariah!"
So get ready to make the Yuletide gay again because Single All the Way will be available to stream on Netflix on December 2, 2021. Watch the trailer below!