The iconic love story between Jack and Ennis comes to life on stage in Brokeback Mountain on West End.
London's West End prepares to reimagine the cherished love story of Jack and Ennis with a captivating stage play adaptation of Brokeback Mountain. This thrilling new production features actors Lucas Hedges and Mike Faist as the lead stars, breathing new life into the unforgettable characters.
Meet the Cast: Lucas Hedges and Mike Faist
Lucas Hedges, an accomplished actor known for his compelling performances in films like Boy Erased, Lady Bird, and Manchester By the Sea, will step into the role of Ennis Del Mar, which Heath Ledger originally brought to life. Hedges' ability to evoke raw emotion and deliver nuanced performances makes him an excellent choice for this iconic character.
Mike Faist, a Broadway star who originated roles in Newsies and Dear Evan Hansen, and recently appeared in Steven Spielberg's West Side Story, will portray Jack Twist, the character Jake Gyllenhaal first made famous. Faist's theatrical experience and his skill in embodying complex characters ensure that he will do justice to this vital role.
From Page to Stage
Both the 2005 Ang Lee film and the upcoming stage play are based on Annie Proulx's 1997 short story, Brokeback Mountain. Set in 1963, the story follows two men who are hired to look after sheep at a Wyoming ranch, and their unexpected love affair that spans decades. The original Brokeback Mountain film captivated audiences worldwide with its powerful portrayal of a unique love story. Now, theatergoers will have the chance to experience this poignant tale on stage, as the creative team behind the production brings their vision to life with a fresh take on the beloved narrative.
Show Details
This West End production of the eponymous film will run from May 10 to August 12, 2023, at the @sohoplace venue. The stage adaptation is penned by Ashley Robinson and Jonathan Butterell. While not a musical, the play will feature music by Dan Gillespie Sells, who previously collaborated with Butterell on the West End hit musical, Everybody's Talking About Jamie.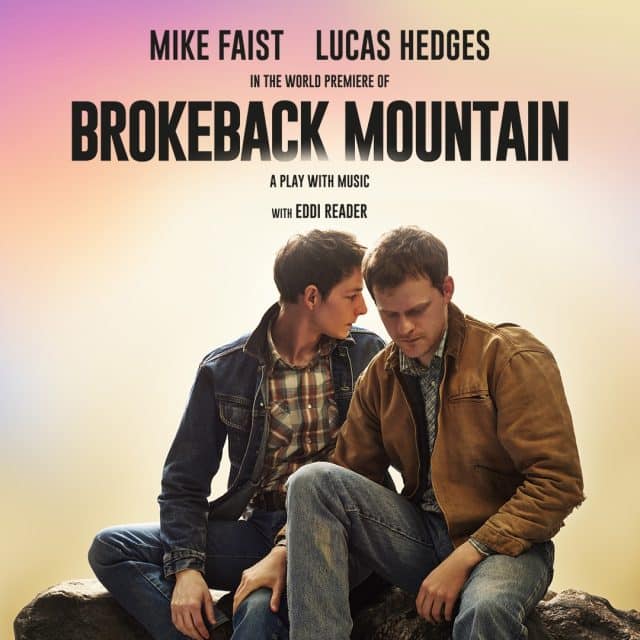 Anticipating a Theatrical Triumph
With a talented cast and creative team, theater enthusiasts eagerly await the reimagination of the Brokeback Mountain story on stage. Be sure to catch this captivating adaptation when it opens on May 10, at @sohoplace in London's West End.
More Stories
Watch Heath Ledger's Response to Brokeback Mountain Haters
Euphoria Pays Tribute to Brokeback Mountain in New Episode
Brad Pitt and Leonardo DiCaprio Turned Down Brokeback Mountain
Jake Gyllenhaal Talks Playing Gay and Brokeback Mountain